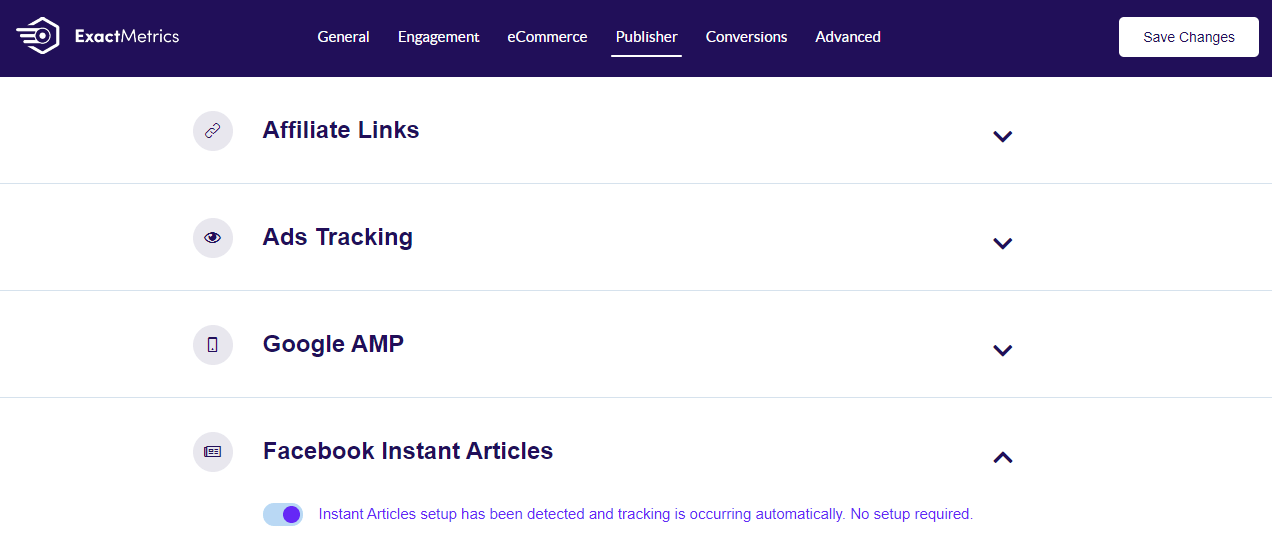 Do you need more accurate and detailed analytics for your Facebook Instant Articles?
That's no surprise – by default, your Instant Articles are grouped together in Google Analytics so it's hard to tell pages apart.
That's why ExactMetrics has an Instant Articles addon to clear up the confusion.
With just one click, you can set up the addon and start getting a better picture of your Instant Articles traffic.
Trusted by over 1 million+ WordPress sites