Do you want to know how well your Google AdSense ads are performing? By tracking AdSense, you can see which ad banners work the best and then you can optimize your ads.
And the best tool to track your ads is through ExactMetrics. It lets you view your AdSense data in your WordPress dashboard, so you can make informed decisions to increase your revenue.
In this article, we'll explain how to set up Google Analytics AdSense tracking in WordPress. We'll first look at why you should track your AdSense ads.
Benefits of Tracking AdSense Ads
At this point, you might ask, why is it important to track the performance of your Google AdSense banners.
There are many benefits to tracking AdSense ads, such as:
Find out Best Ad Placements – Through ad tracking, you can find out the best areas to place your ads on your site. By looking at the data, you see which ad placement converts the best, so you can place more ads in the same position.
Optimize Your Ad Design and Copy – You can identify which ad banner design and ad copy performed well compared to the rest. This way you can create similar ads.
Improve Your Click-Through Rate (CTR) – By tracking AdSense ads, you can see the number of clicks an ad generates. Then use the information to improve your CTR for poor performing ads.
Highlight Ads That Don't Perform Well – AdSense tracking in Google Analytics also lets you find out ads that aren't performing well. You can then optimize them for improvement or replace them with another ad.
Split Test Your Ads – Through ad tracking, you can run split tests on WordPress and uncover which ad style works and which doesn't.
Ready to learn how to set up Google Analytics AdSense tracking in WordPress? Let's begin…
Set Up AdSense Tracking in Google Analytics
Setting up Google AdSense in Google Analytics is straight forward. But do note, before you integrate both the tools, you should have AdSense set up on your WordPress website.
If you don't, then here's an easy tutorial that'll guide you every step of the way.
Once your AdSense account is up and running, just follow these steps to track the performance of your ads.
Step 1: Integrate AdSense with Google Analytics
To integrate Analytics with Google AdSense, launch Google Analytics and login to your account. Then select the website to which you want to connect AdSense and Analytics.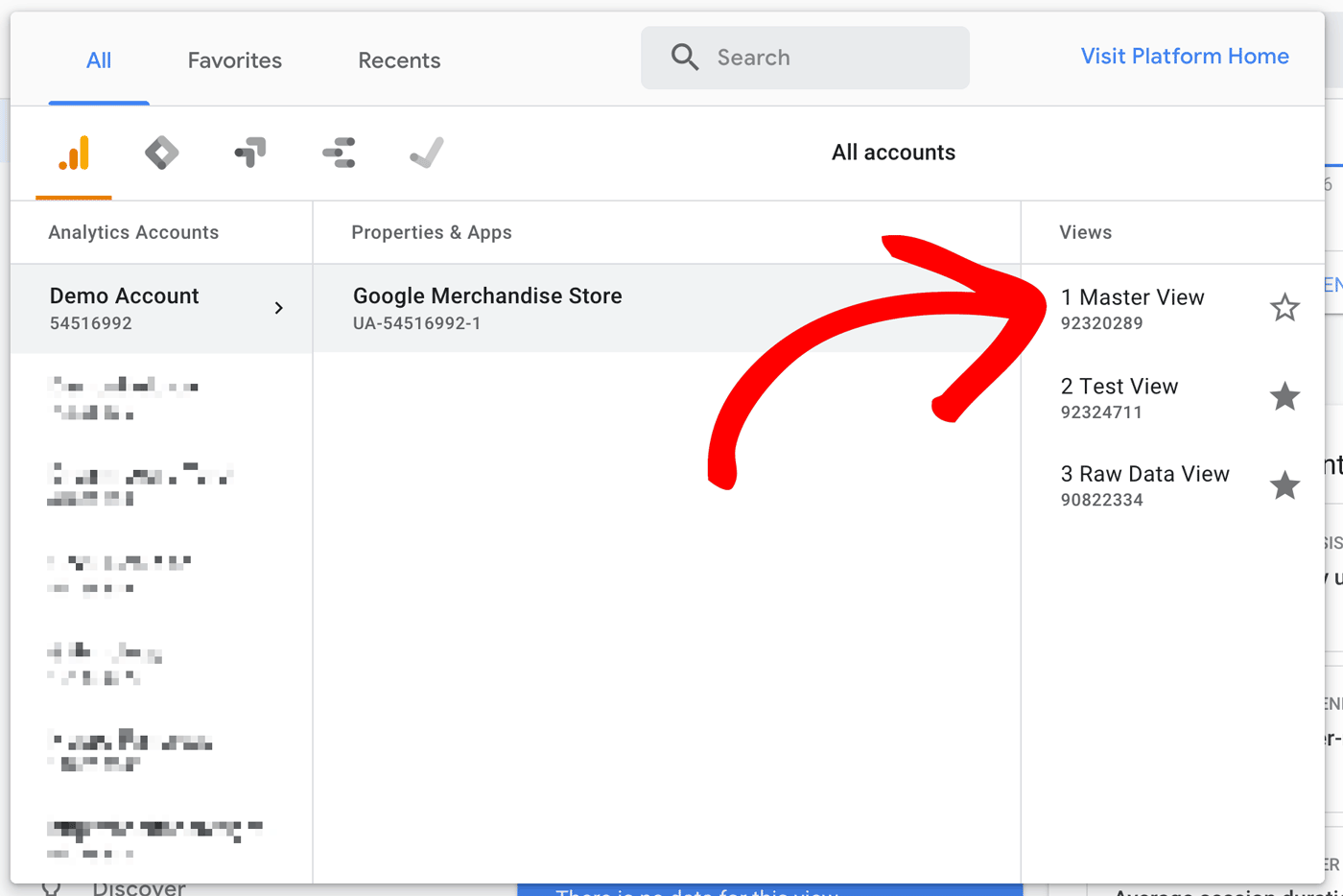 Next, go to Admin, which is located at the left bottom corner.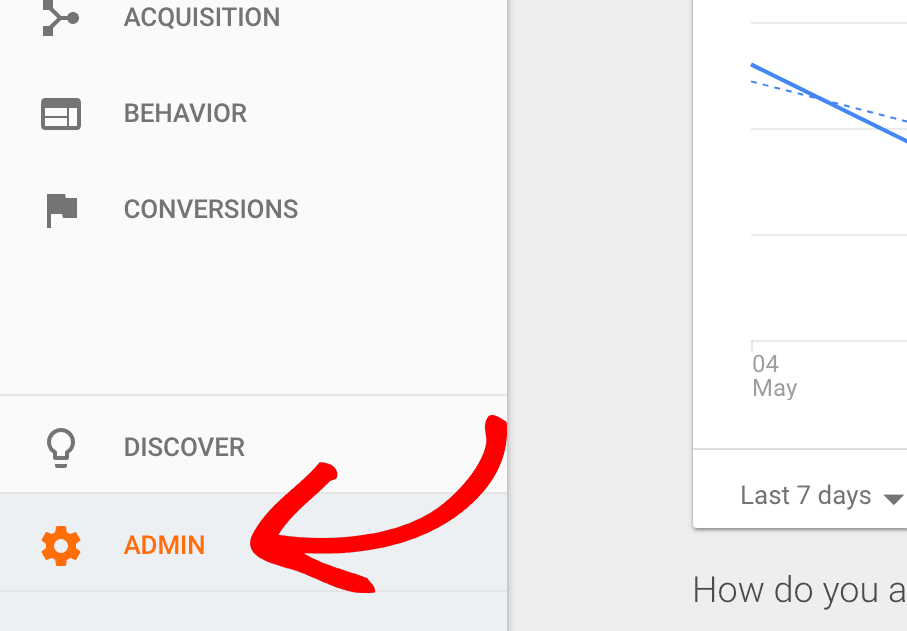 Now, under the Property column, click on AdSense Linking.

You'll have to create a new AdSense link. So, click on + New AdSense Link. Make sure you're using the same Google account that you used to sign up for AdSense and Analytics.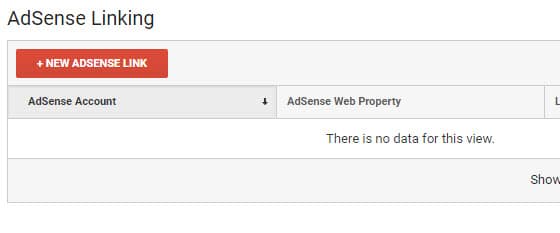 The next step is to add details of your Google AdSense property so that it can link it with your Google Analytics account. First, select the AdSense Property you want to link and click Continue.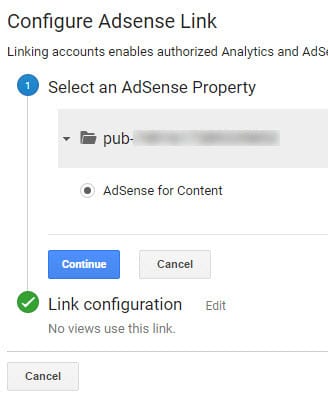 Then, select the Analytics view and complete your AdSense link configuration. The Analytics view is the area where you want AdSense to display the data (like All Web Site Data). You can also select more than one view to show your AdSense data.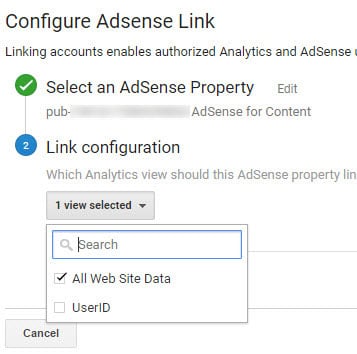 Once you've selected the view, click Enable Link and then Done.
Step 2: Install ExactMetrics Ads Addon
After linking your AdSense account with Google Analytics, you can now use ExactMetrics to automatically track your AdSense ads.
ExactMetrics is the best premium Google Analytics plugin for WordPress. It makes using Analytics very easy and a whole lot more. You can perform advanced configurations with a click of a button and don't need to worry about editing any codes.
With ExactMetrics Ad addon, you can see who is clicking on your Google AdSense banner ads. You can then use the information to optimize your ads to make more money.
First, install the ExactMetrics plugin on your website. Once it's active, go to your WordPress dashboard and click ExactMetrics » Addons. Now navigate to Ads addon and click Install. The addon will automatically active upon installation.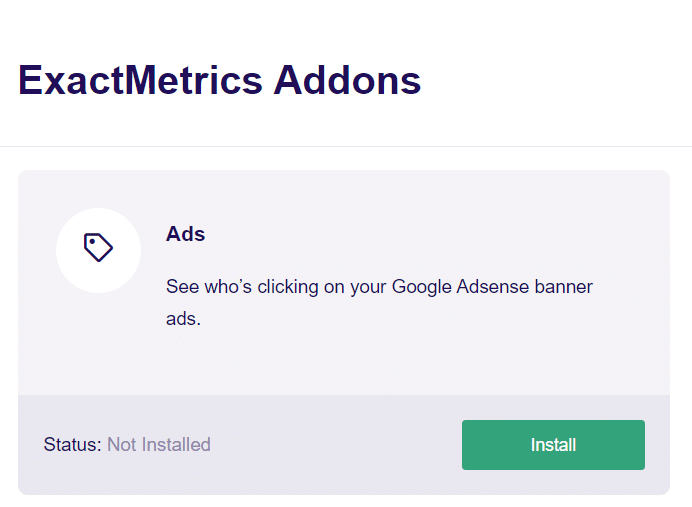 Step 3: Enable AdSense Tracking
Now that the addon is active and running, you can start tracking your AdSense data in Google Analytics. To do that, go to ExactMetrics » Settings and from the top menu, click Publishers.
Scroll down and navigate your way to Ads Tracking. Then, switch on Enable Google AdSense Tracking so that ExactMetrics can start to record your AdSense performance on your WordPress website.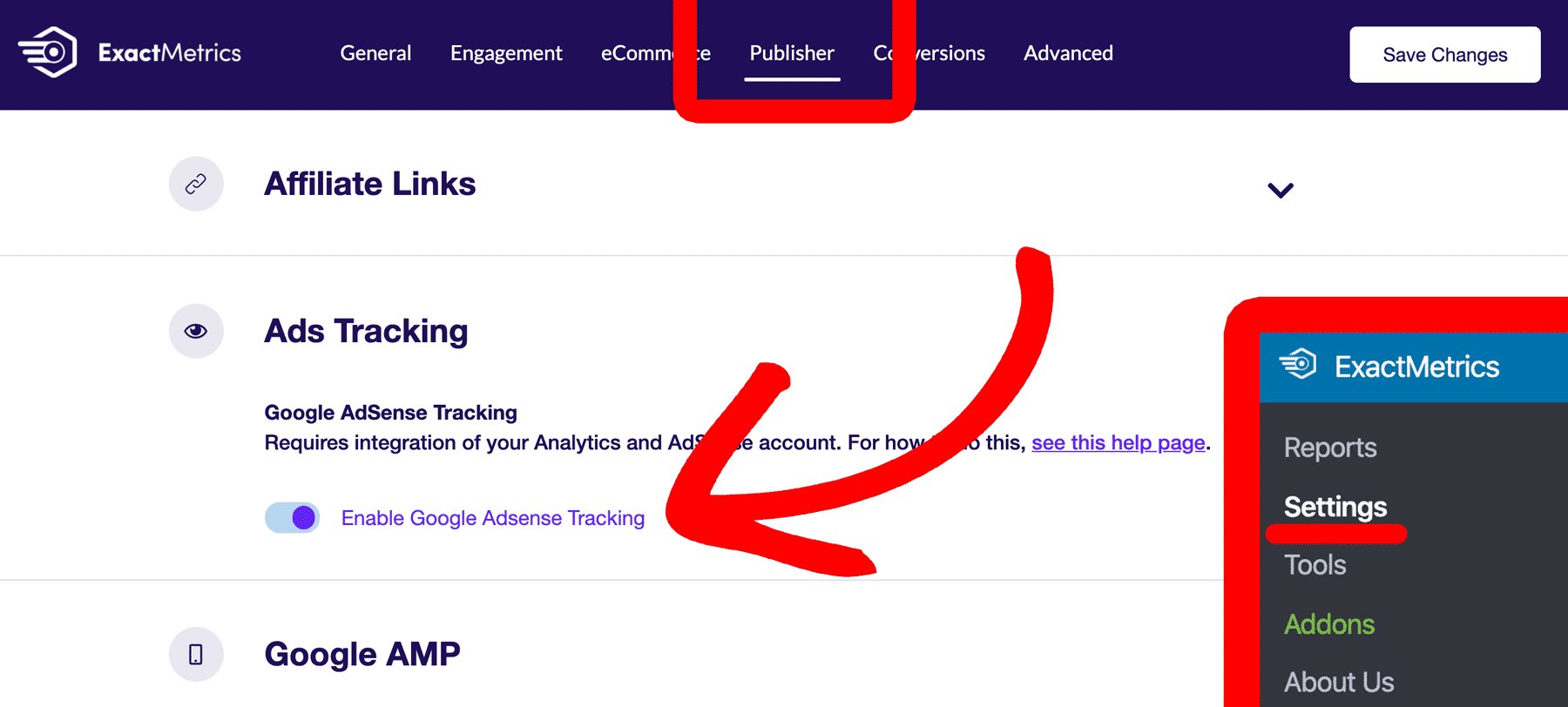 There you have it!
You've successfully enabled Google AdSense tracking in WordPress.
You can now get insights about how well your banner ads are performing. Then use the data to optimize the ads, so that you can maximize your earnings.
We hope you liked our article on how to set up Google Analytics AdSense tracking in WordPress. You can also go through our guide on how to add Google Analytics to your WordPress site.
And don't forget to follow us on Twitter and Facebook to get to know the latest guides on Google Analytics and WordPress.