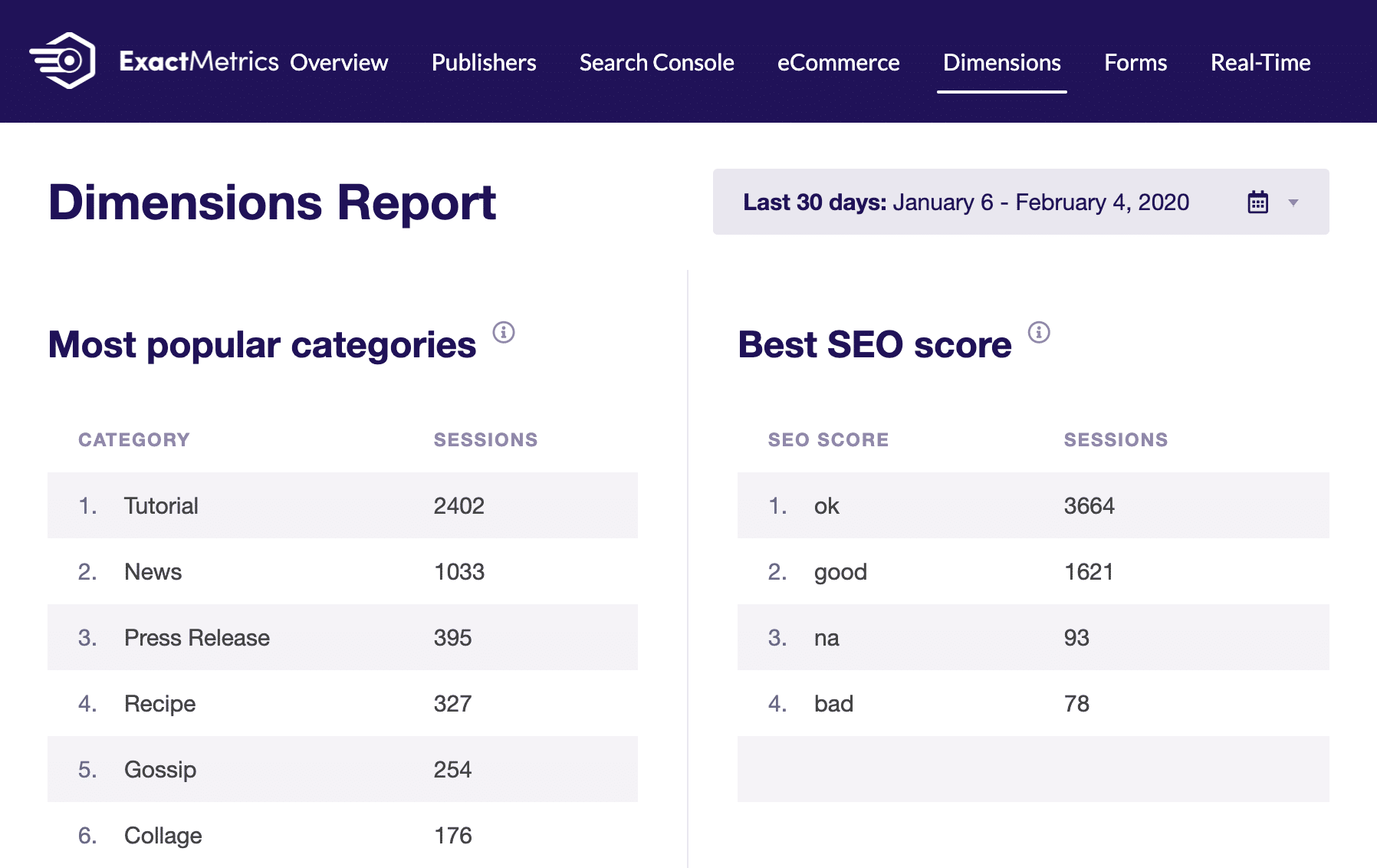 Want to enable Custom Dimensions tracking in your Google Analytics?
By default, Google Analytics doesn't track your authors, categories, or other important dimensions.
But with ExactMetrics, it's easy to enable tracking of those dimensions and more with just a few clicks.
You'll be able to see the data you choose right in your WordPress dashboard.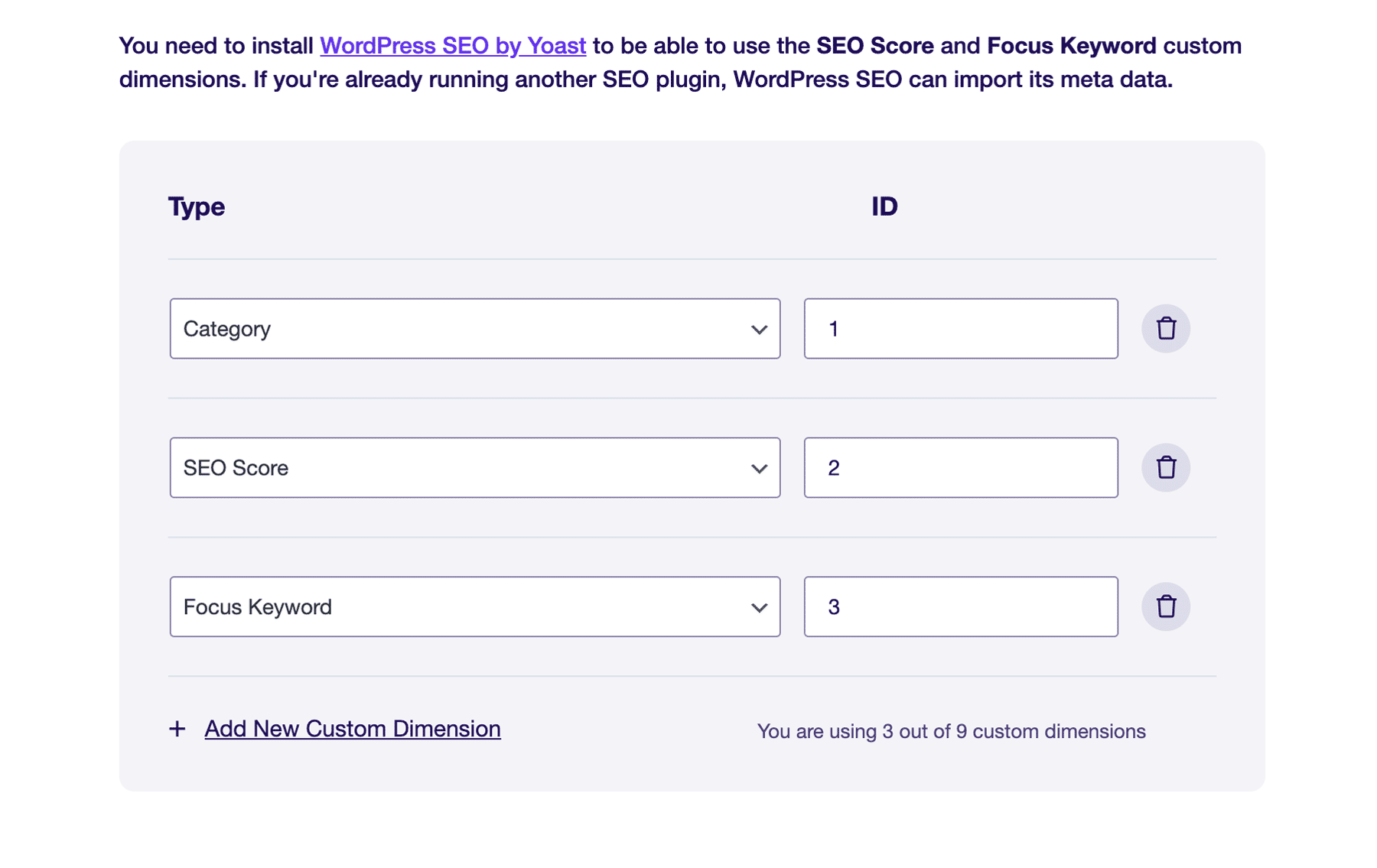 Unlock custom dimensions to track:
WordPress Categories
WordPress Tags
Popular Authors
Logged In vs. Logged Out
Focus Keywords
Best Publication Time
Popular Post Types
SEO Score
User IDs
Trusted by over 1 million+ WordPress sites