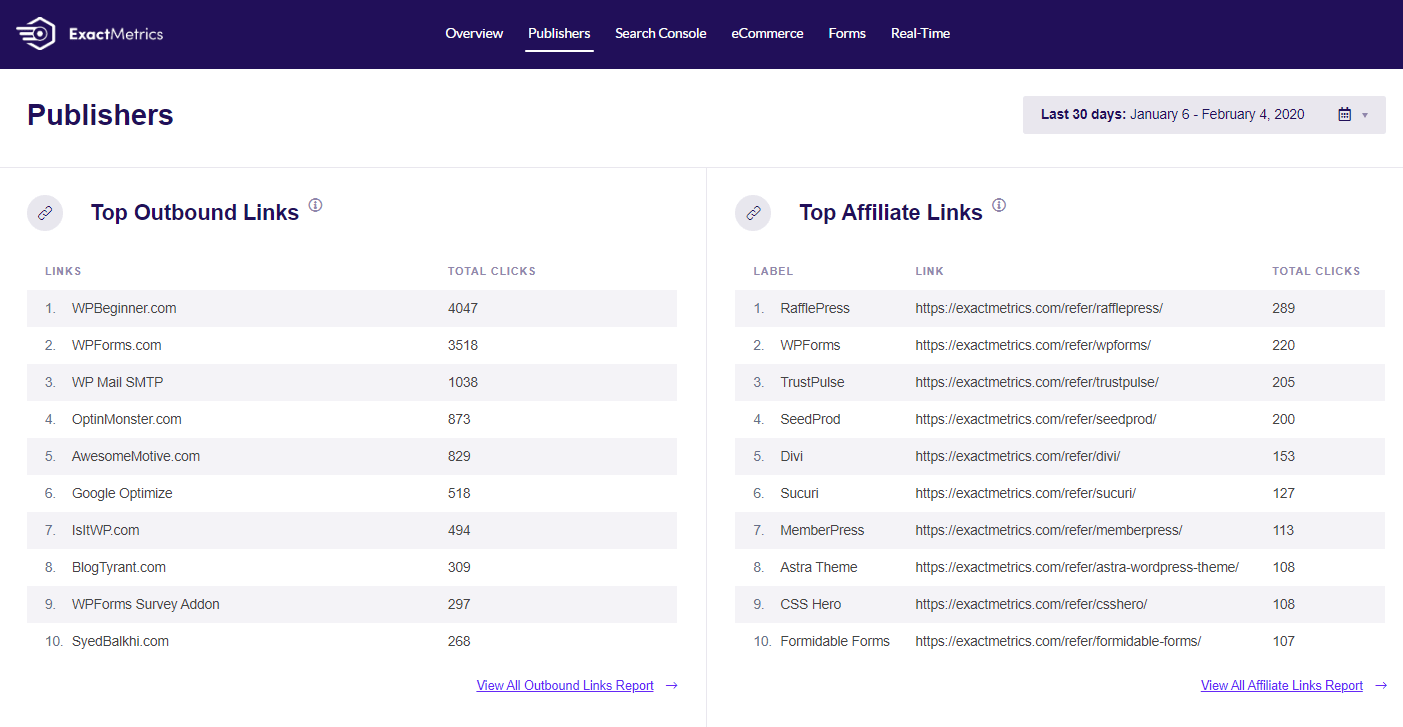 Do you know which partnerships bring the most value to your site?
Or or all those clicks going to the wrong links?
With ExactMetrics Affiliate Link and Ad tracking, it's easy to see which affiliate links and ads are earning you the most revenue.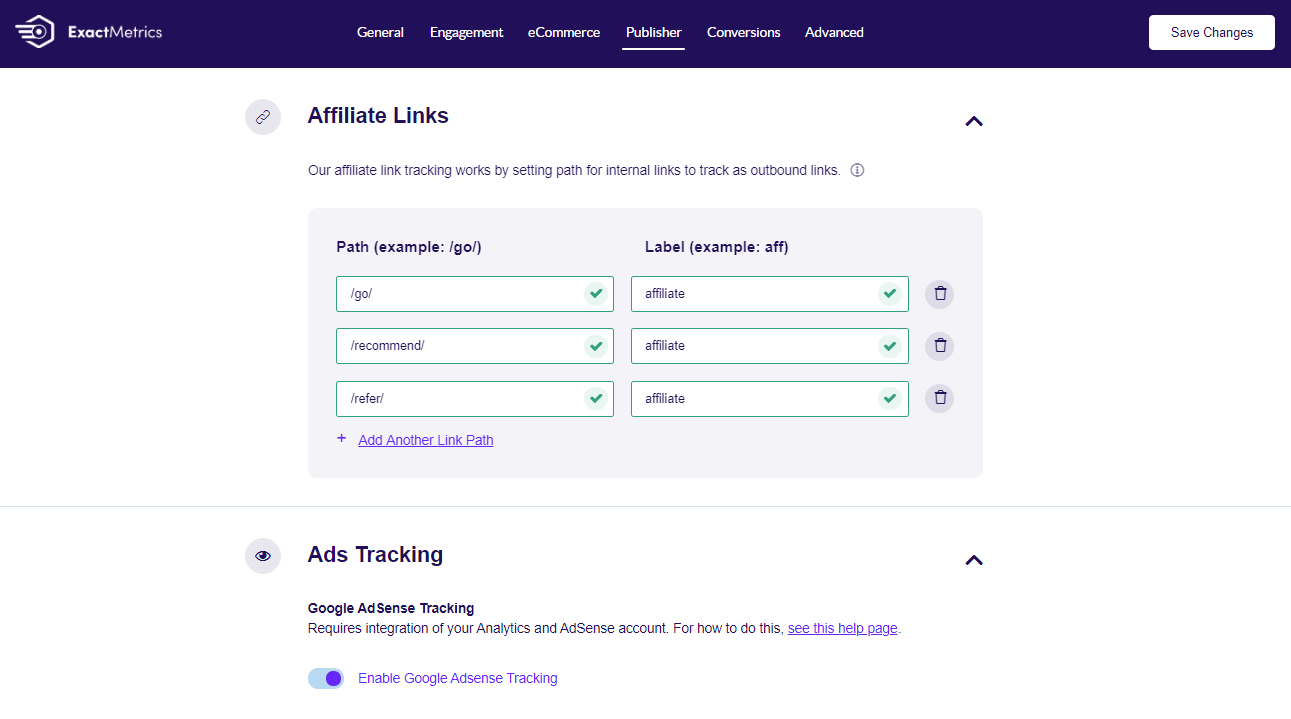 ExactMetrics makes it easier than ever to track any affiliate links, no matter your setup. Just add your link prefix and all clicks will be tracked automatically.
With ExactMetrics, you'll get detailed reports on the performance of Google AdSense ads in just a few clicks – no code needed.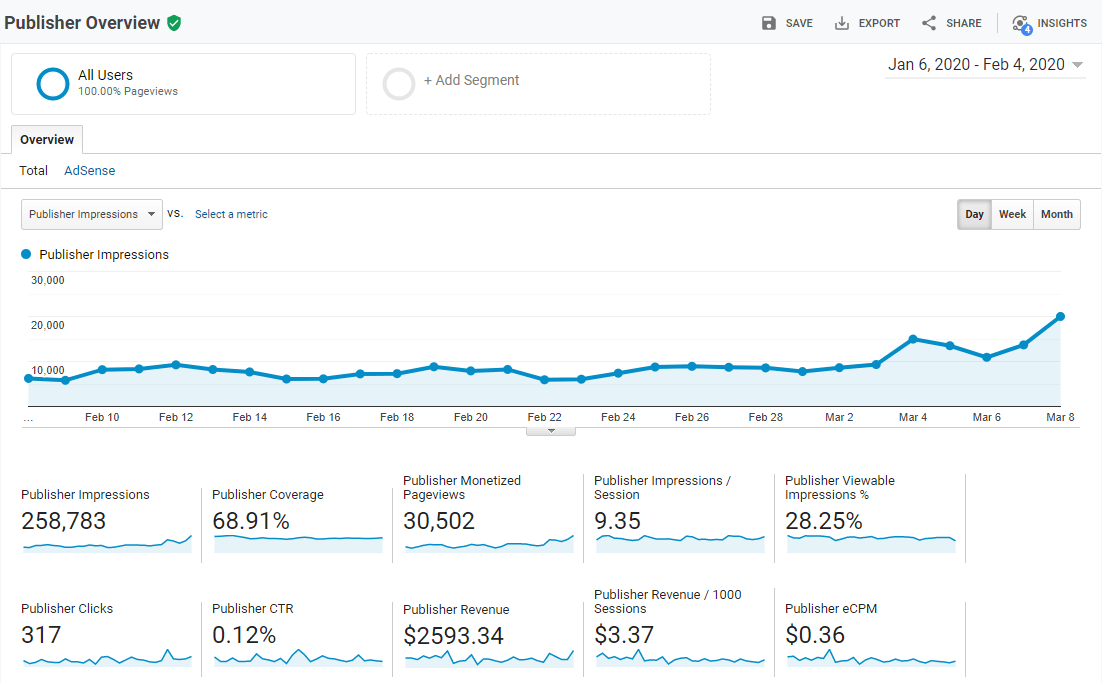 See at a glance your:
Top affiliate links
Monetized pageviews
AdSense revenue
Ad click-through rate
Content coverage %
…And more
Trusted by over 1 million+ WordPress sites