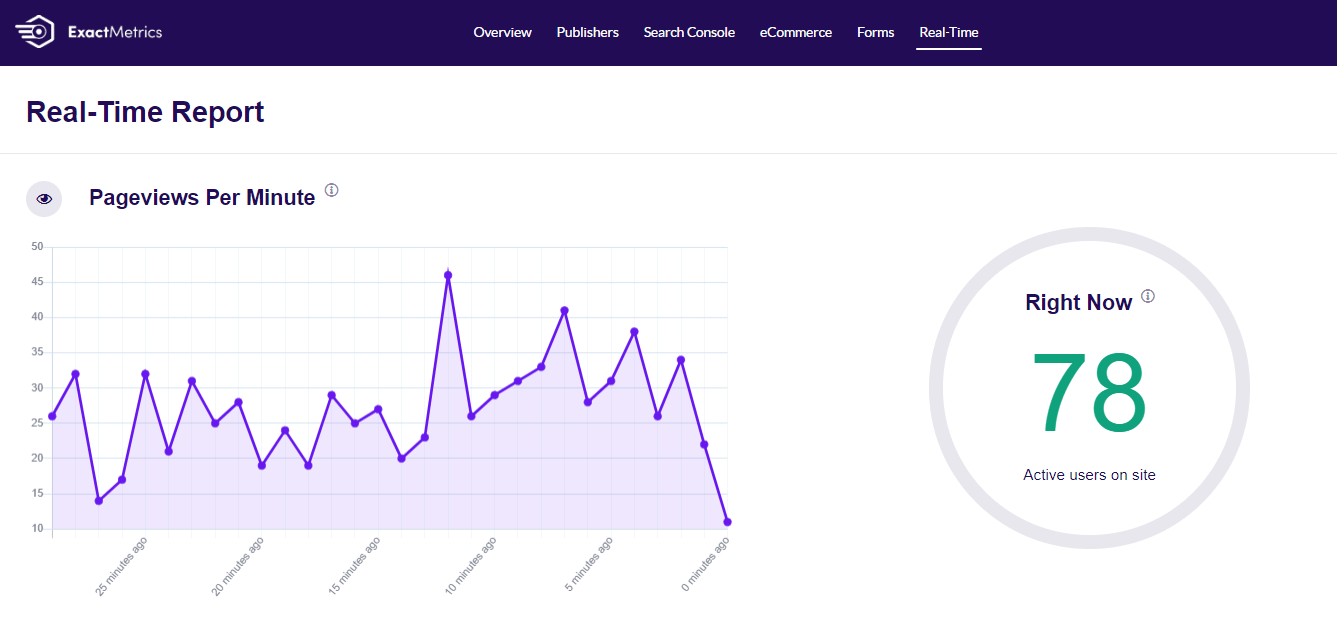 Getting real-time stats on your website visitors has never been easier.
With the ExactMetrics Real-Time report, you won't have to wait to know how your site is doing.
You'll see your visitors and how they interact with your site in real time, the moment they take action.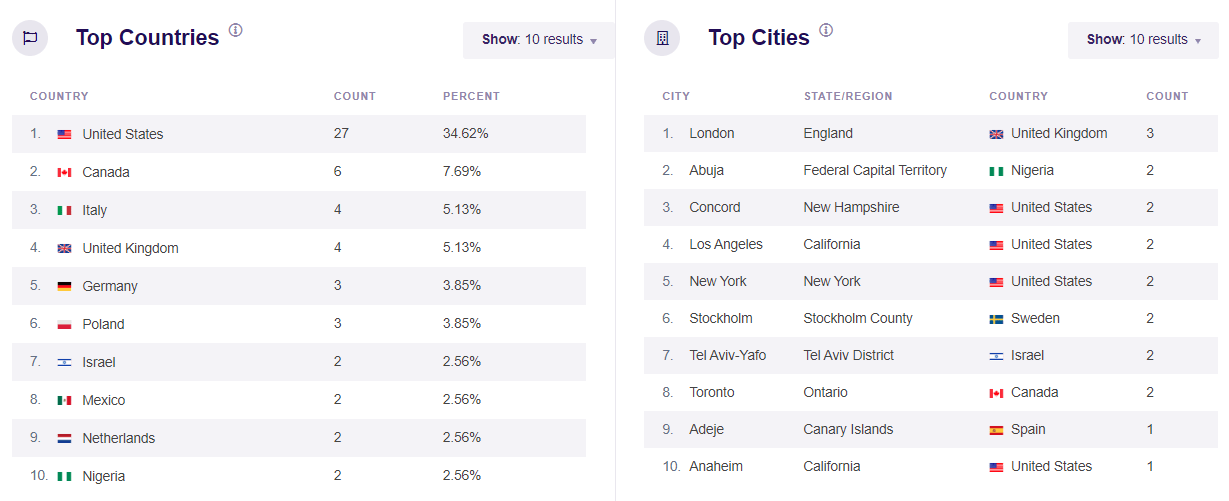 ExactMetrics shows you the top referral sources that are getting you traffic right now, plus the top pages that your current visitors are on. You'll also see the geographic locations of the visitors on your site.
With ExactMetrics Real-Time report, you don't have to wait until the next day to find out about traffic spikes or potential issues.
You can actually watch your visitors as they navigate your site, and get insights into how your site is doing right now. Getting the analytics data you need at the right time is crucial in business.
Real-time stats can give you insights into:
Live events
Viral marketing
Flash sales
Product launches
Social media campaigns
…And much more!
Trusted by over 1 million+ WordPress sites