Today we're excited to announce the release of Global Site Tag support! For the past few months, our developers have been working hard to provide a seamless transition to Google's new tracking code system.
In this release, you'll see how easy it is to use ExactMetrics and switch from the older tracking code (analytics.js) to Global Site Tag (gtag.js) in just a few clicks.
Here are all the details…
Move to Global Site Tag Tracking Code
Global Site Tag or gtag.js, is the latest tracking technology offered by Google. The new tracking code offers better integration with other Google marketing services.
Not only that, but it also allows you to understand your audience better and see how they interact with your website.
And since Google will be building new analytics features using gtag.js in the future, ExactMetrics will make Global Site Tag its default tracking script for new users with this release.
We're also introducing a new limited-time option where existing users can easily migrate to gtag.js from analytics.js within seconds.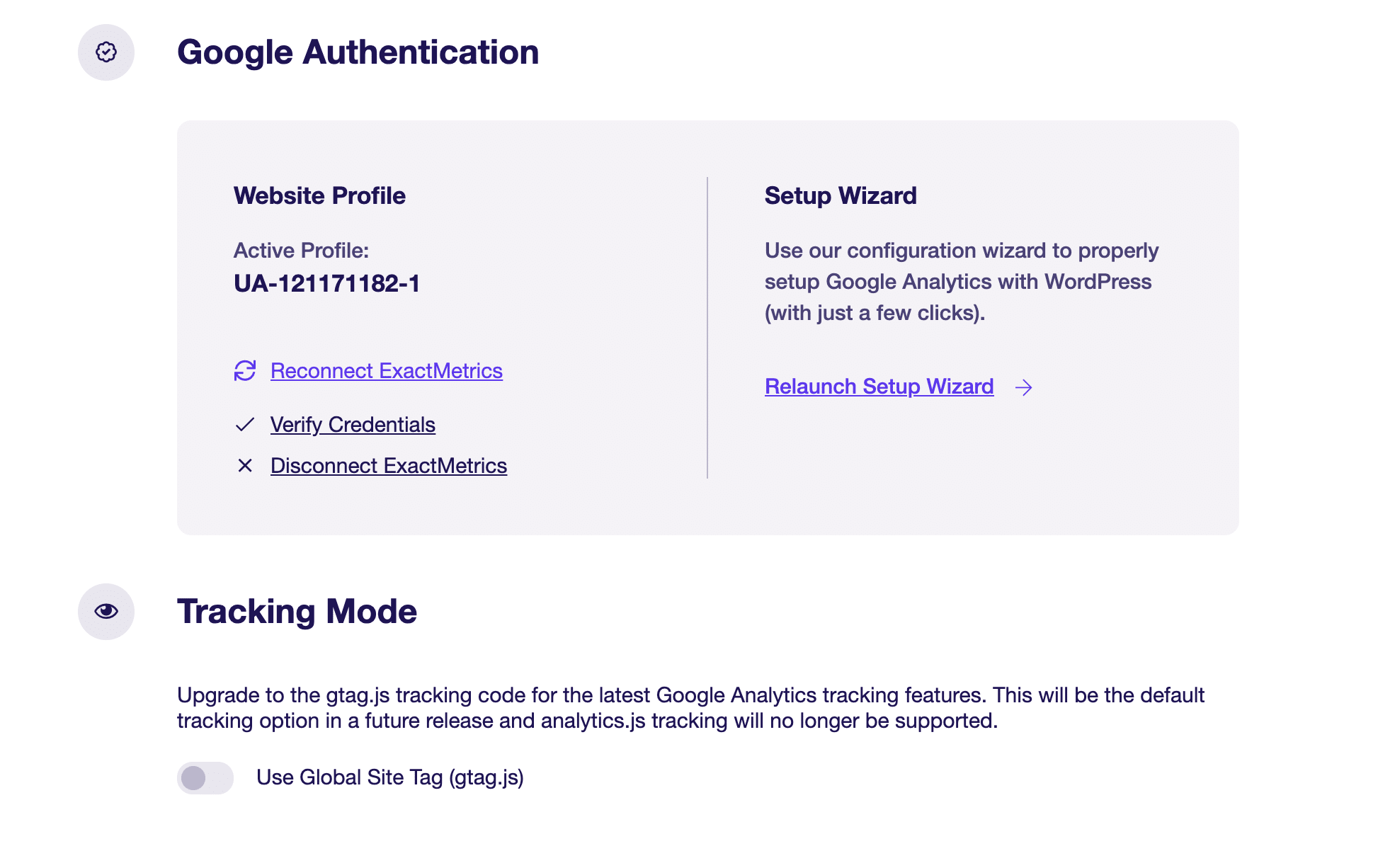 With ExactMetrics, you can upgrade with confidence, since we've spent the last few months working on making sure this transition is as seamless as possible for our current users by providing exclusive features to make this transition effortless.
For example, you don't have to worry about editing any existing tracking code you've implemented on your site or changing any analytics events you've added using another service or plugin. Our plugin will automatically detect any analytics.js events and automatically run them through gtag.js.
In the next release, we'll transition all ExactMetrics users to the Global Site Tag tracking code.
And that's it!
You can now use the new option to upgrade your tracking code in ExactMetrics. Click here to get started today!
As always, we really appreciate your support and feedback in making ExactMetrics the best premium WordPress analytics plugin.
Stay tuned for more new features, releases, and updates. If you have any questions or need help, feel free to contact us or reach out to our support team.