Follow this guide to gain access to more of the Custom Dimensions reports data in your Google Analytics dashboard. If you set up the Custom Dimensions tracking with the ExactMetrics addon you'll be able to see the data at a glance in the ExactMetrics dashboard inside the WordPress admin. If you want to get more detailed reporting related to Custom Dimensions, read on.
Below are steps for users who have a Google Analytics 4 (GA4) property or a Universal Analytics (UA) property. If you're not sure what kind of property you have, check out our guide to understand the differences between GA4 and UA.
Custom Dimensions as a custom parameter (GA4)
You can view the ExactMetrics custom dimensions as custom parameters in GA4 reports.
First, go to your GA4 property at analytics.google.com.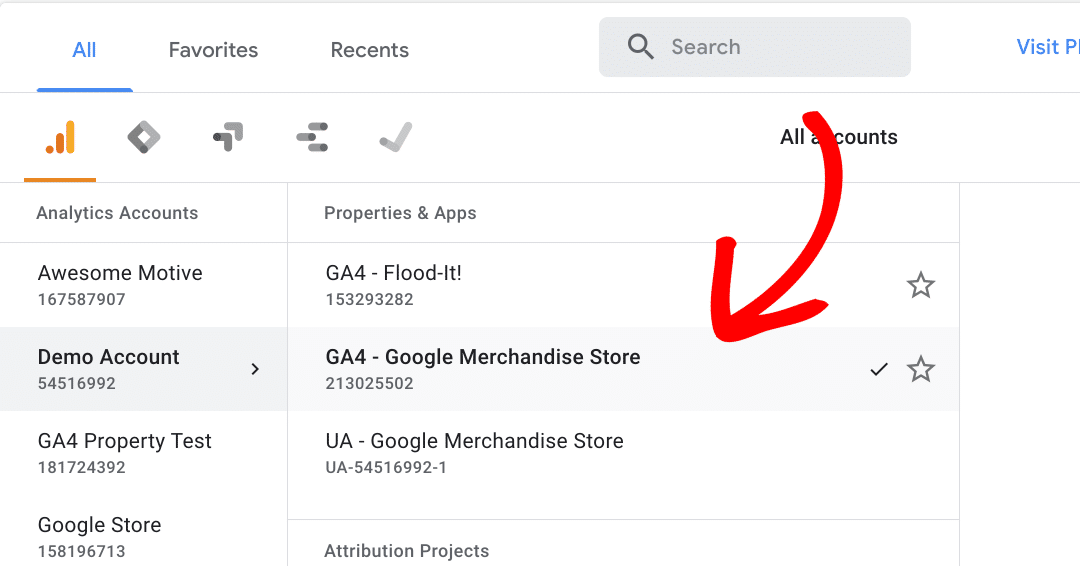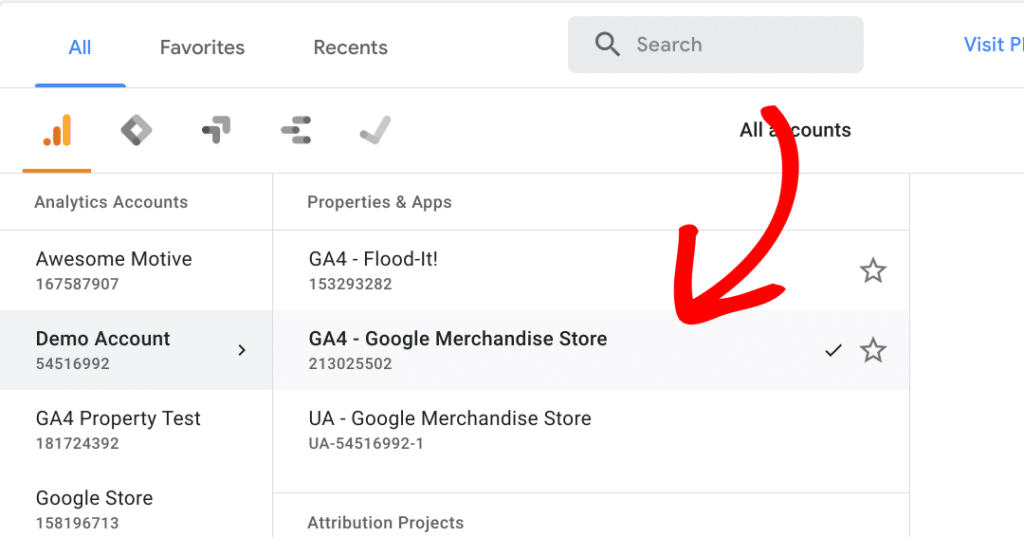 Then choose a report. In our example, we'll navigate to Reports » Life cycle » Engagement » Events.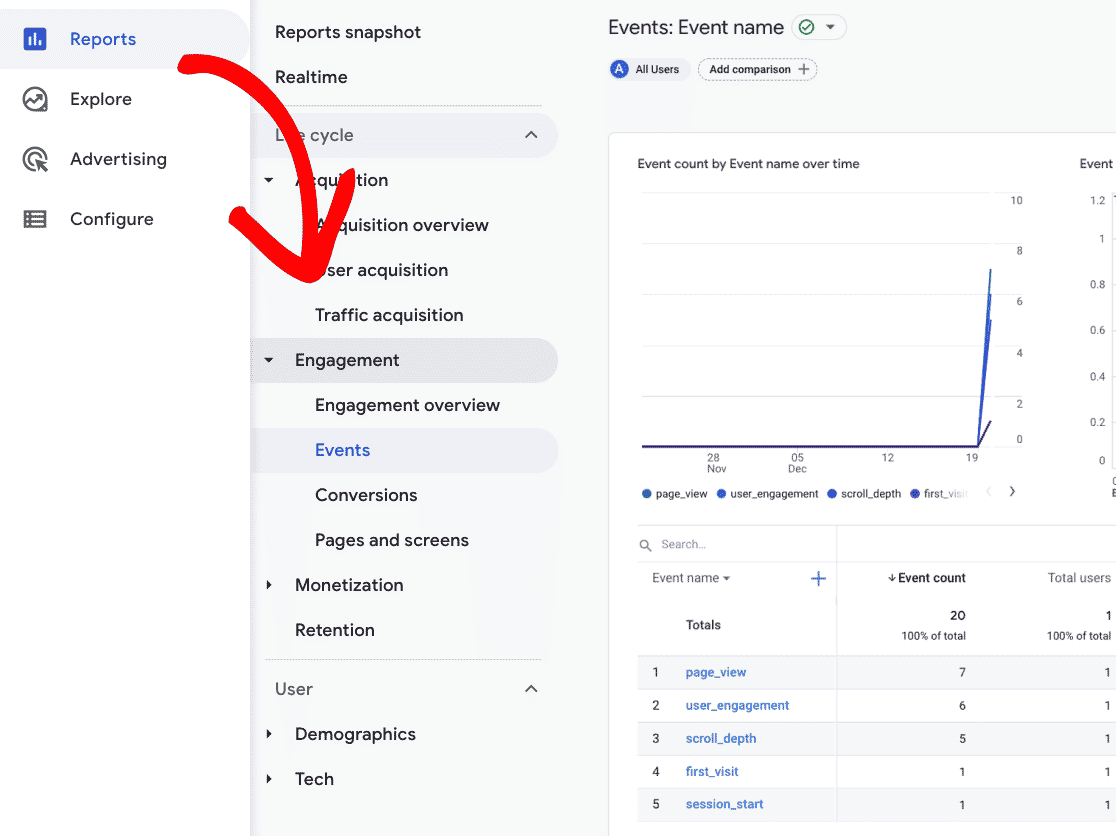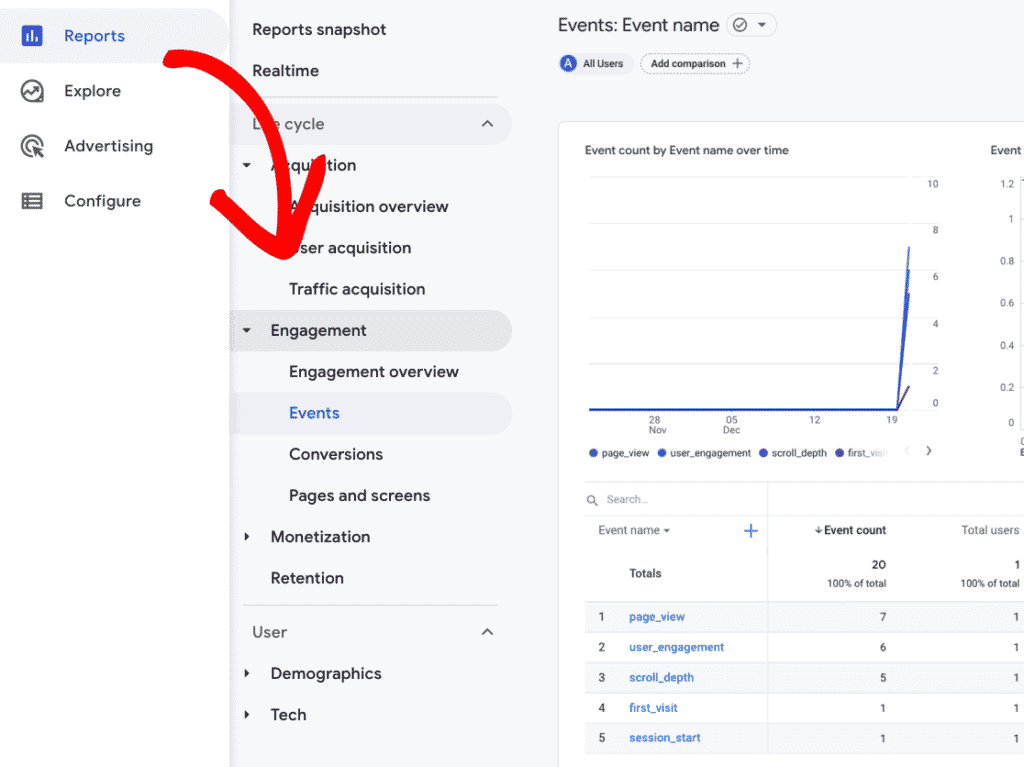 Find the plus "+" icon next to the Event name. This will add a new column to the report.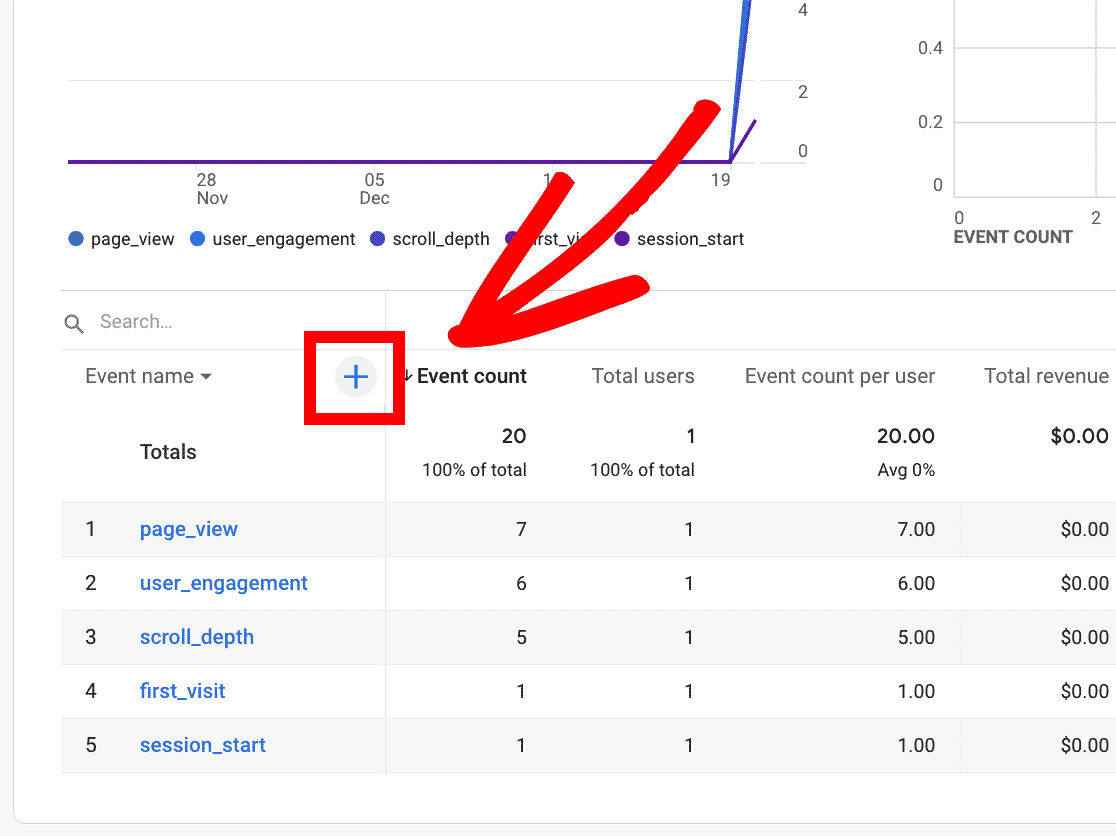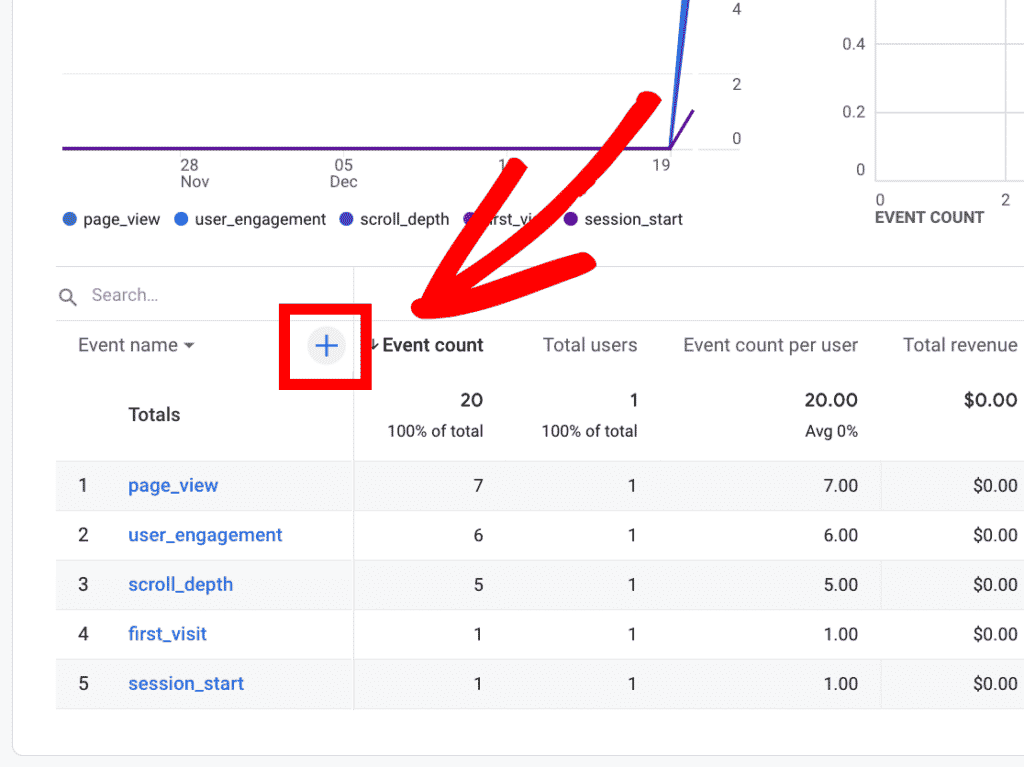 You'll need to first choose which parameter you would like to add. To see the list of custom dimensions, click into Custom (Event-scoped) in the dropdown list.
In our example, we'll add a custom parameter of Logged In.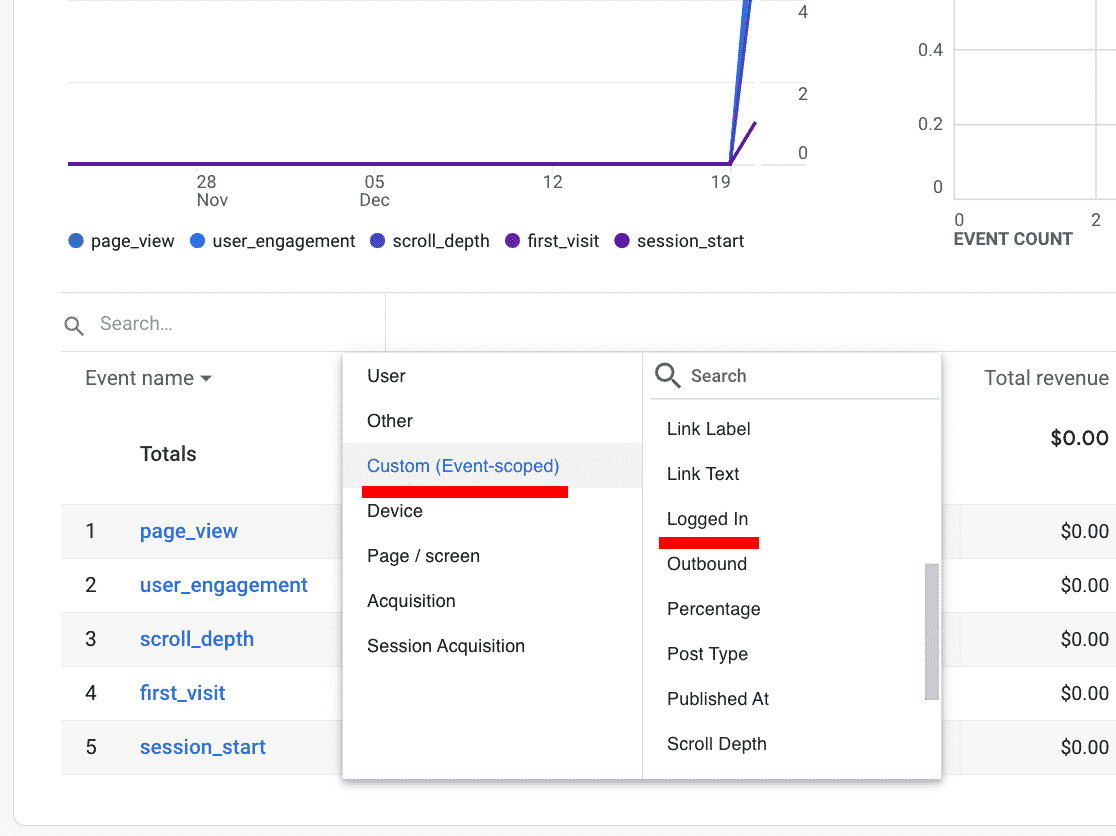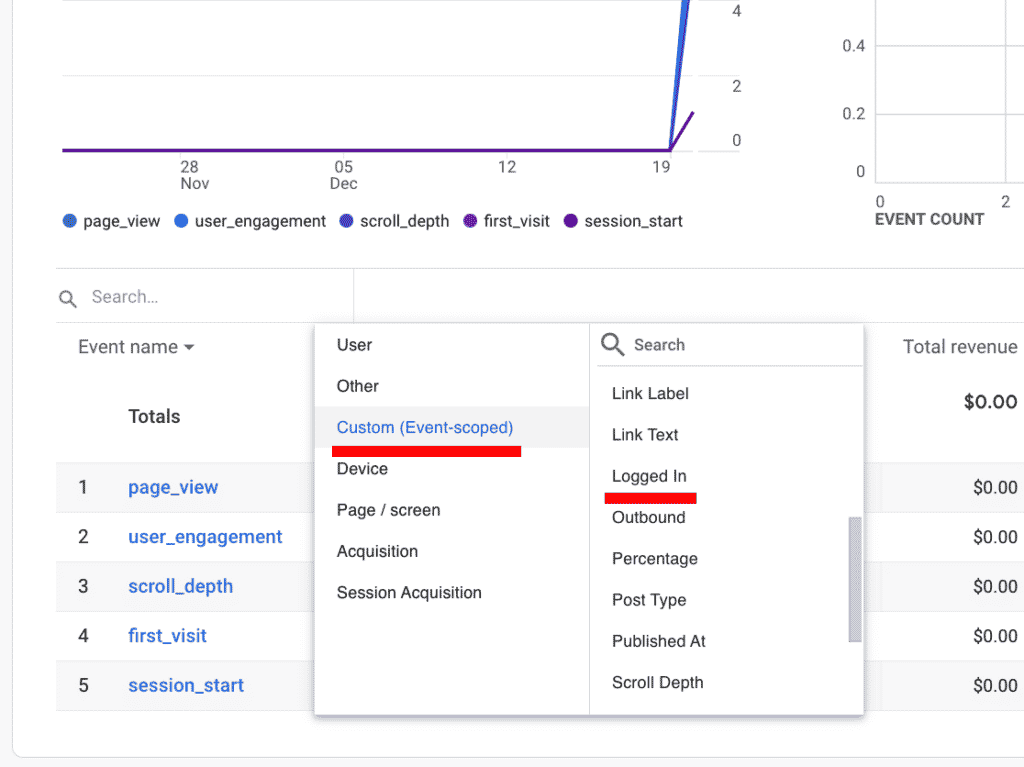 A new column will appear with your custom parameter.
In the example of using Logged In, you'll be able to see the values true and false, which indicate for each event how many events were triggered for users who were logged in or not logged in.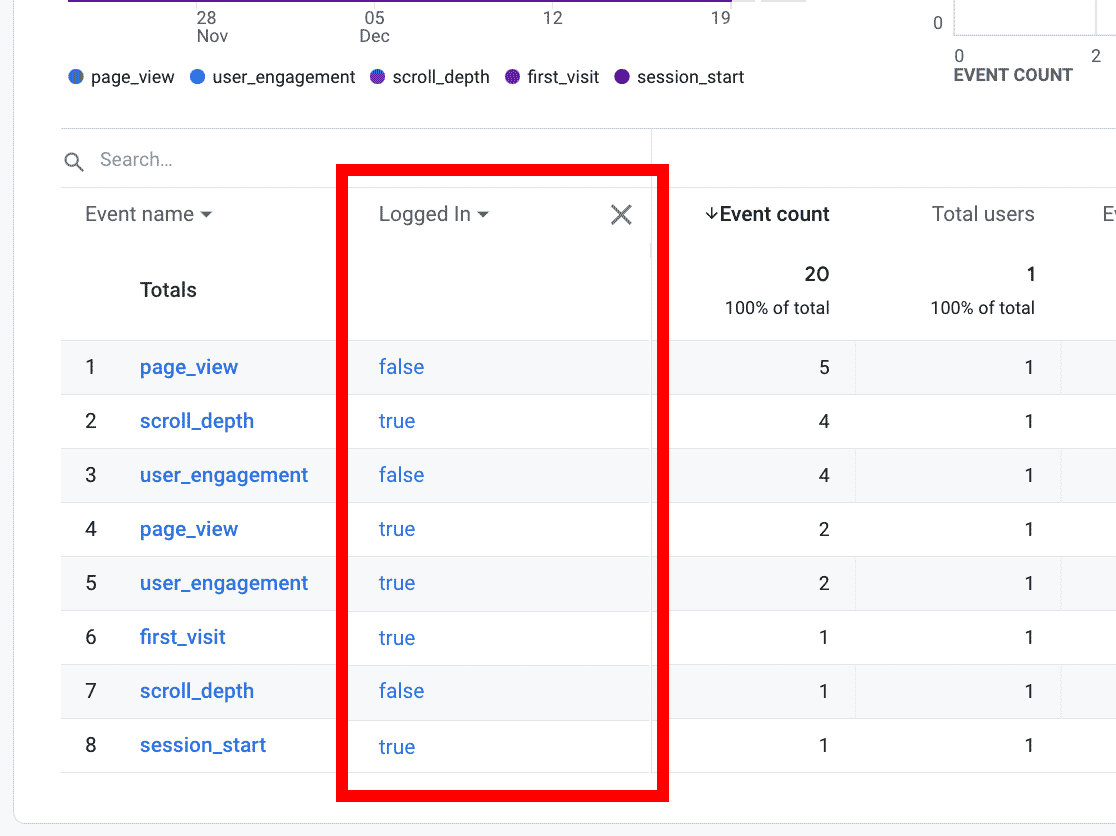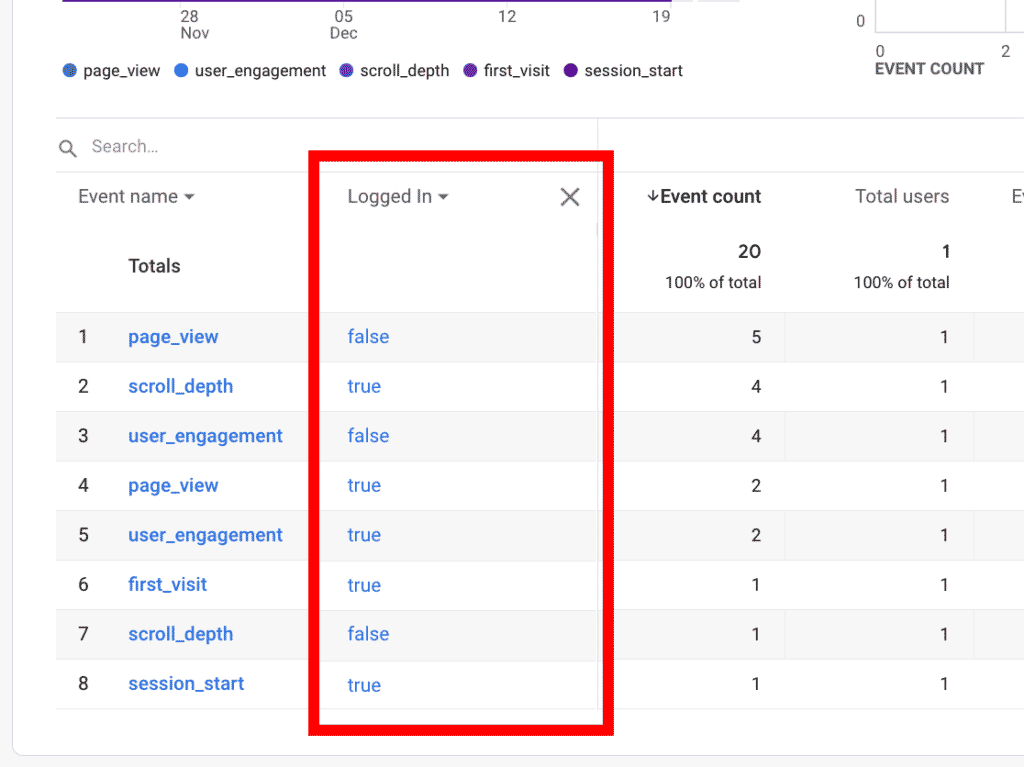 Lastly, you can also click on any Event name which will direct you to a detailed report of that event.
For example, if you click on the event page_view you'll be taken to a detailed report. If there are any custom dimensions tracking on your website, you'll see a separate card for that dimension.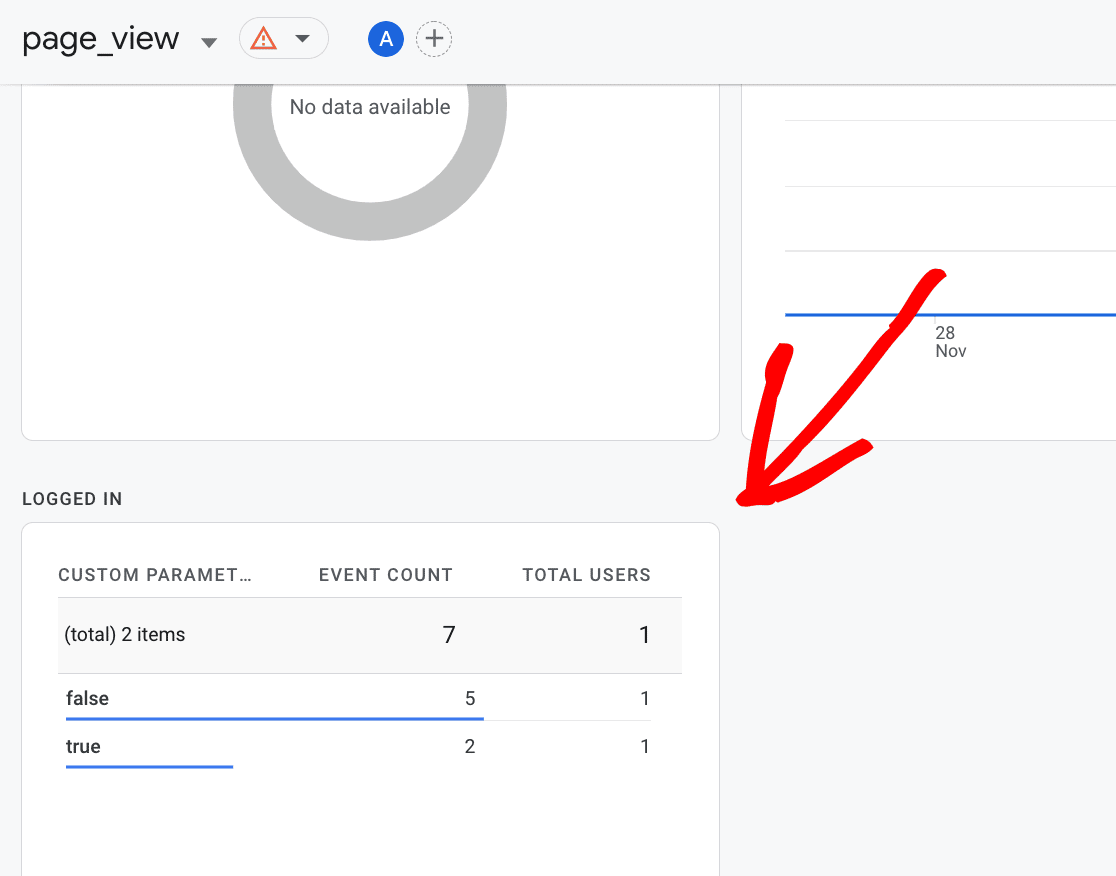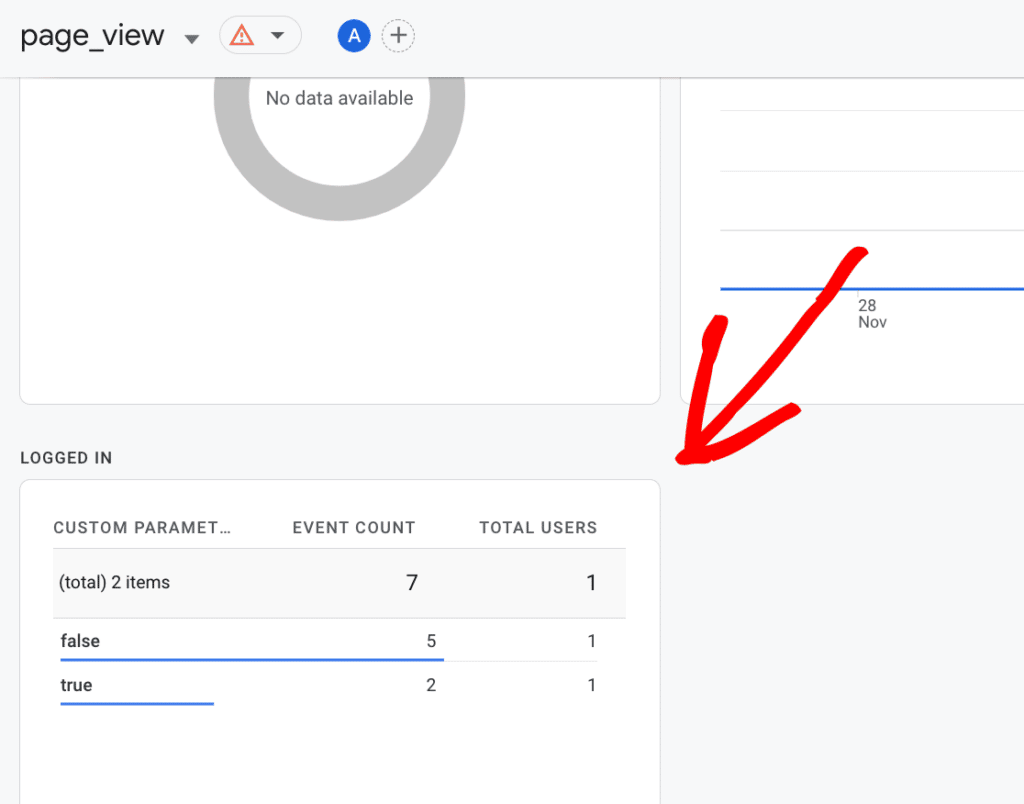 Note: If you've recently set up custom dimensions, you will most likely see "not set" for the first 48 hours until enough data is collected and processed.
Creating a Custom Dimension Report (UA)
While at analytics.google.com, select your UA property.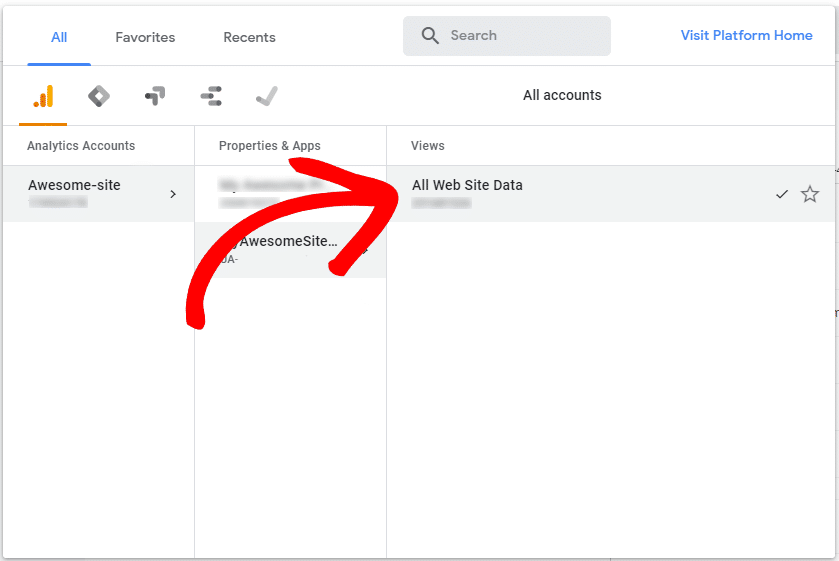 Next, click the Customization button in the left panel and then click the Custom Reports button in the menu that expands. When that screen loads, click the "+ New Custom Report" button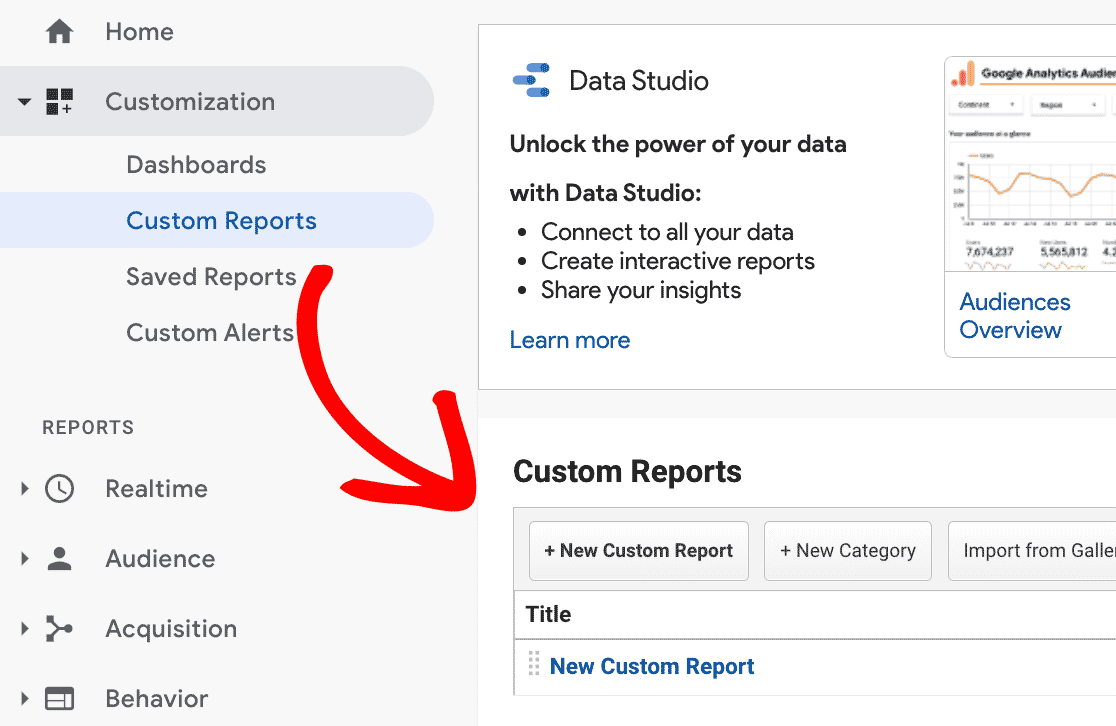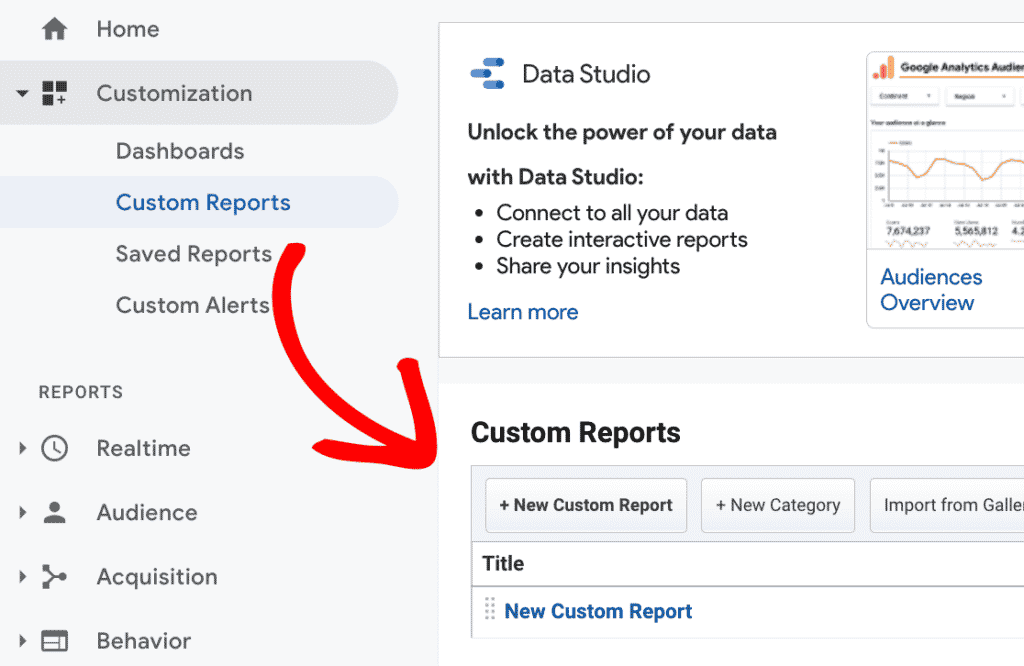 In order to generate a new report, Google Analytics needs to know what to include in your report.
We are going to create a report to display page views by author, and we'll name the report "Page Views by Author".
In the Metric Groups section, click the + add metric button and type "pageviews" in the search input. Select Pageviews from the list by clicking on it.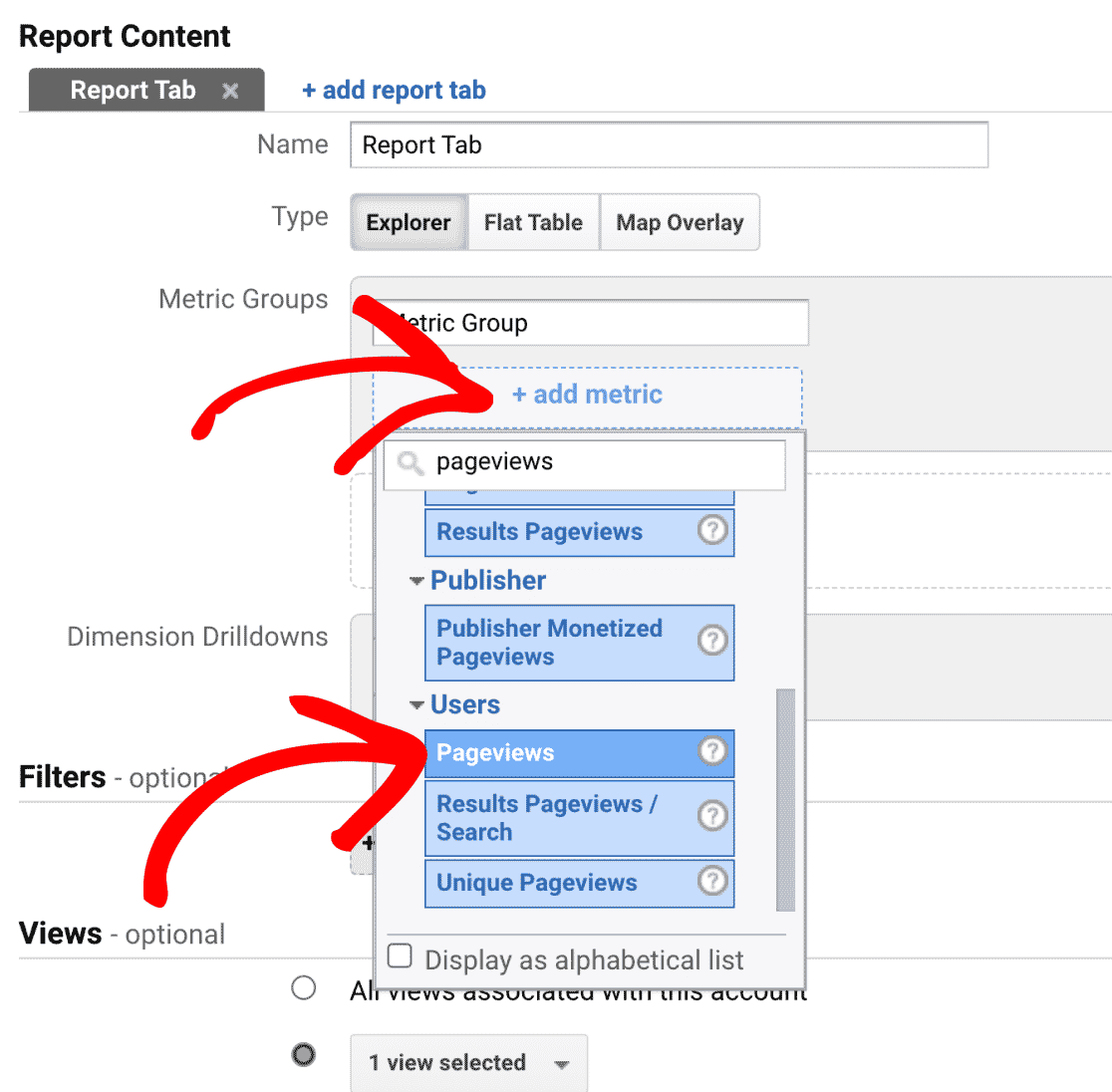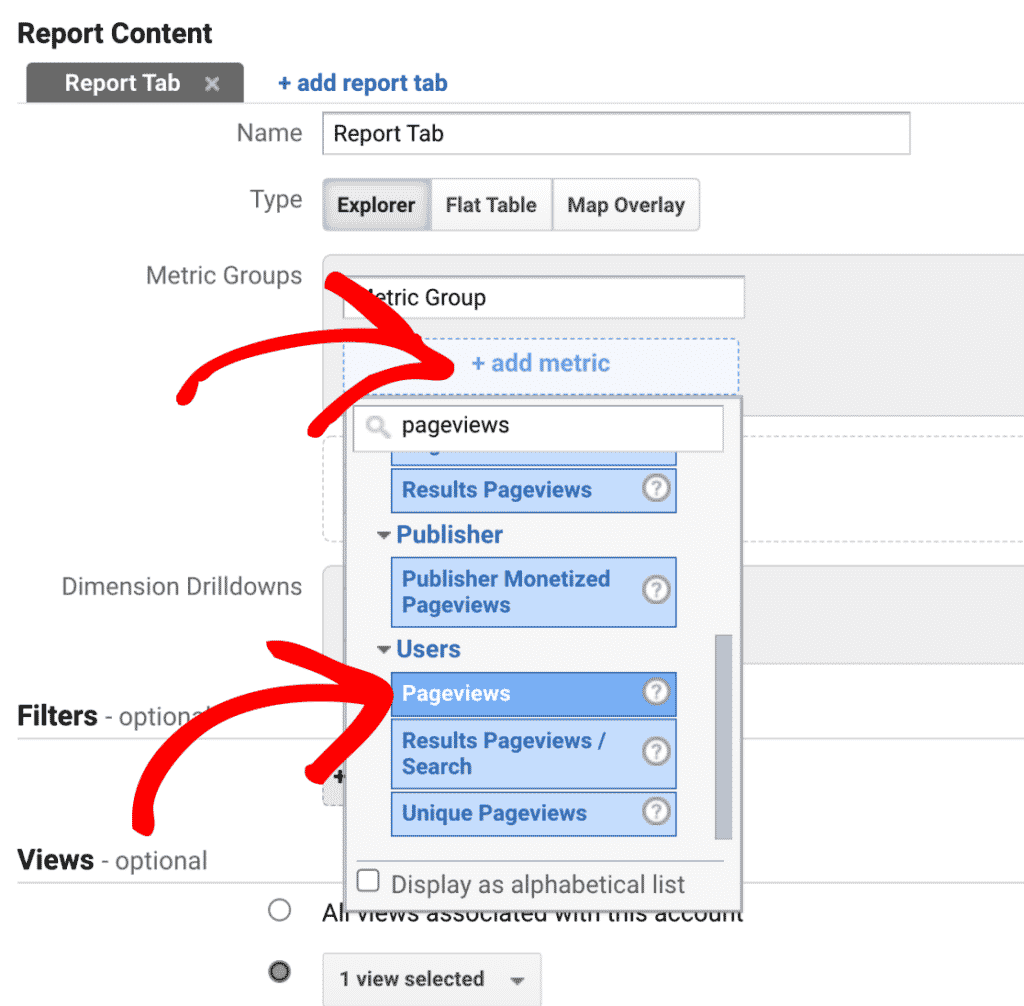 The next step is to click the + add dimension button, write "author" in the search input, similar to the metric input, and select Author from under Custom Dimensions.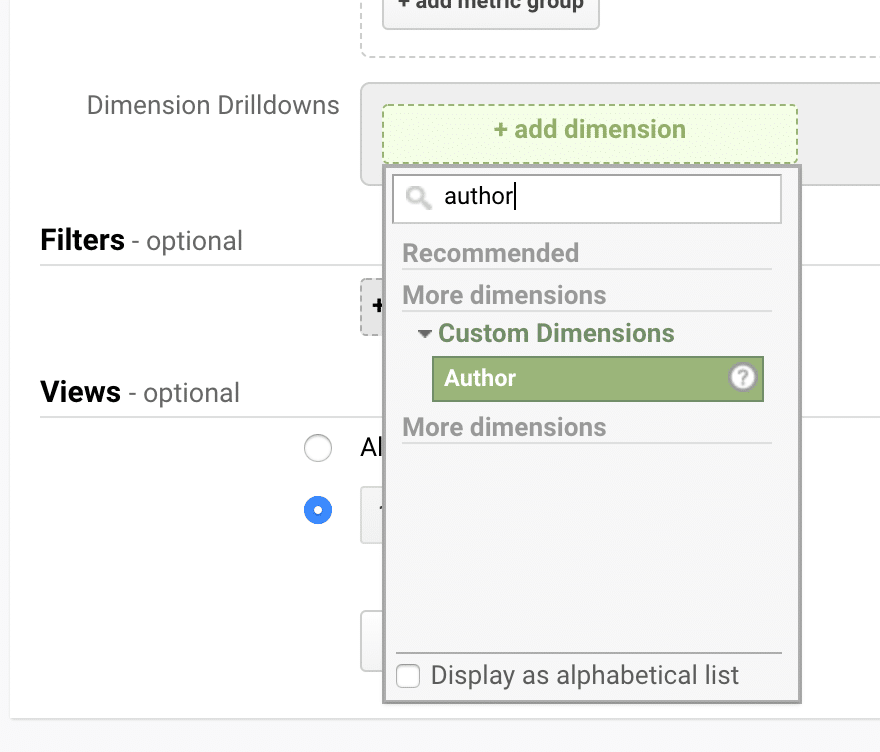 The final step is to click the Save button below the form.
That will redirect you to the custom report you just created.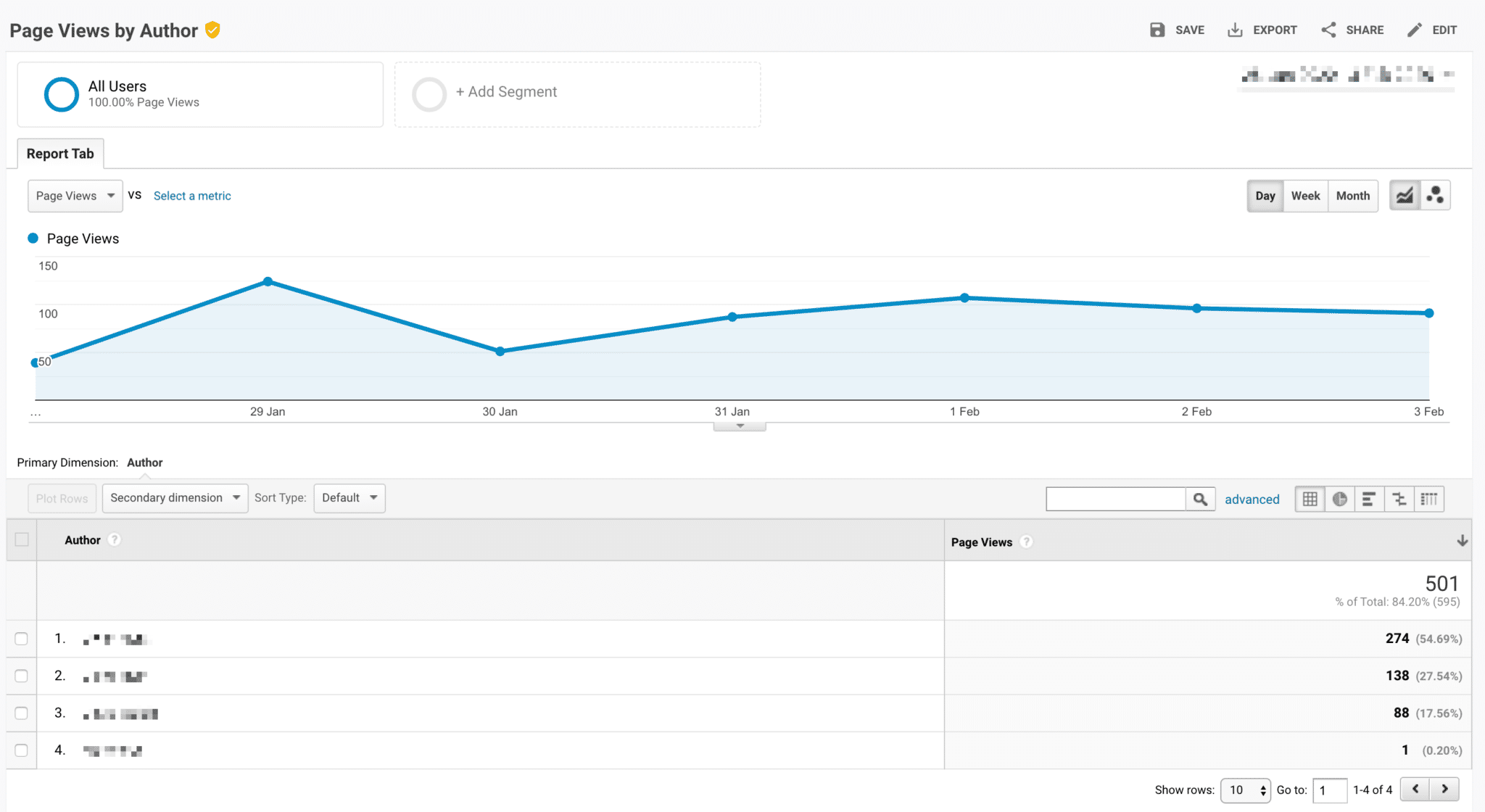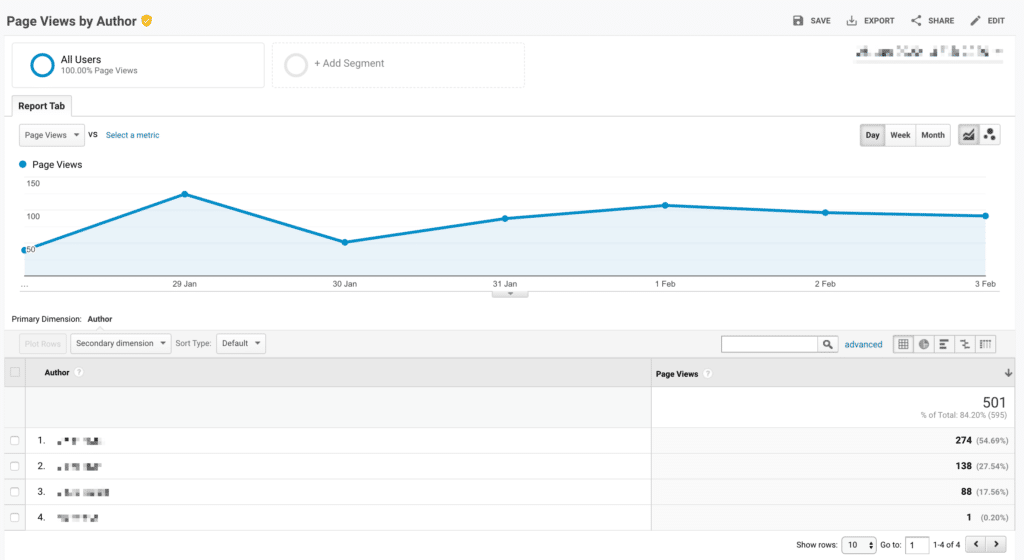 The best part about this is that you can access the report any time now at Customization » Custom Reports » Page Views by Author.