Set up Google Analytics Demographics and Interests reports to easily gain insight into your users. Based on their reported age, gender and interests, you can make informed decisions on how to properly reach your users.
Follow the two easy steps in this walkthrough to enable Demographics and Interests reports in your Google Analytics account.
Step 1: Log In to Google Analytics
Log in to your Google Analytics account and click your site. This is the site where you will be enabling Demographics and Interests reporting.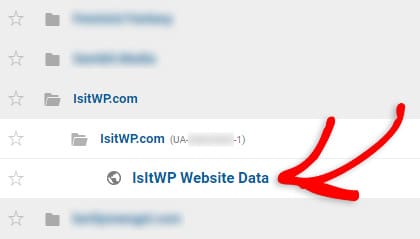 You will be redirected to the Reporting tab.
Step 2: Enable Demographics and Interest Reporting
Click into Audience » Demographics » Overview and click the blue Enable button that appears.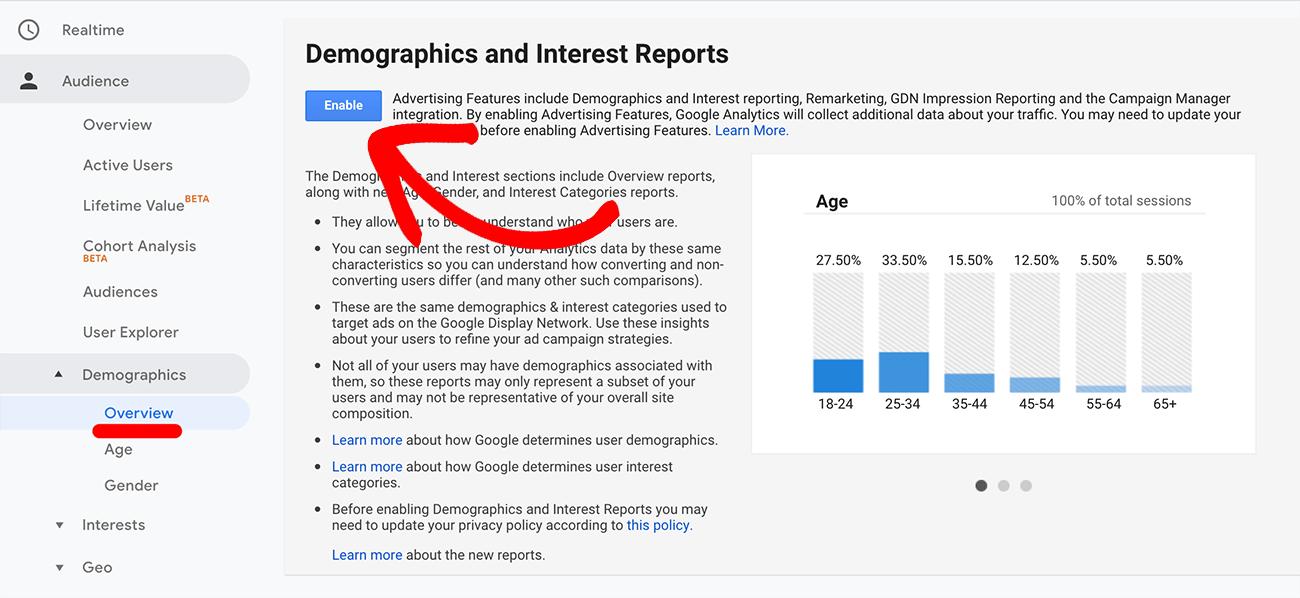 A success message will appear:

Congratulations! Within a day or so, Google Analytics will begin providing you with demographics and interests data.
What's next? Now that you've enabled Demographics and Interests for Google Analytics, you'll also need to do the same within ExactMetrics. Follow our guide here: Enable Demographics and Interests Reports in ExactMetrics