With Demographics and Interest Reports, you can better understand who your visitors are by age, gender, and interest categories.
Demographics and Interest Reports can be found in the Publishers report of ExactMetrics at ExactMetrics » Reports » Publishers.
But to begin tracking this data, you'll first need to configure a setting within your Google Analytics property.
How to Enable Demographics and Interest Reporting
First, visit analytics.google.com and select your Google Analytics property. Once the correct property has loaded, click on Admin.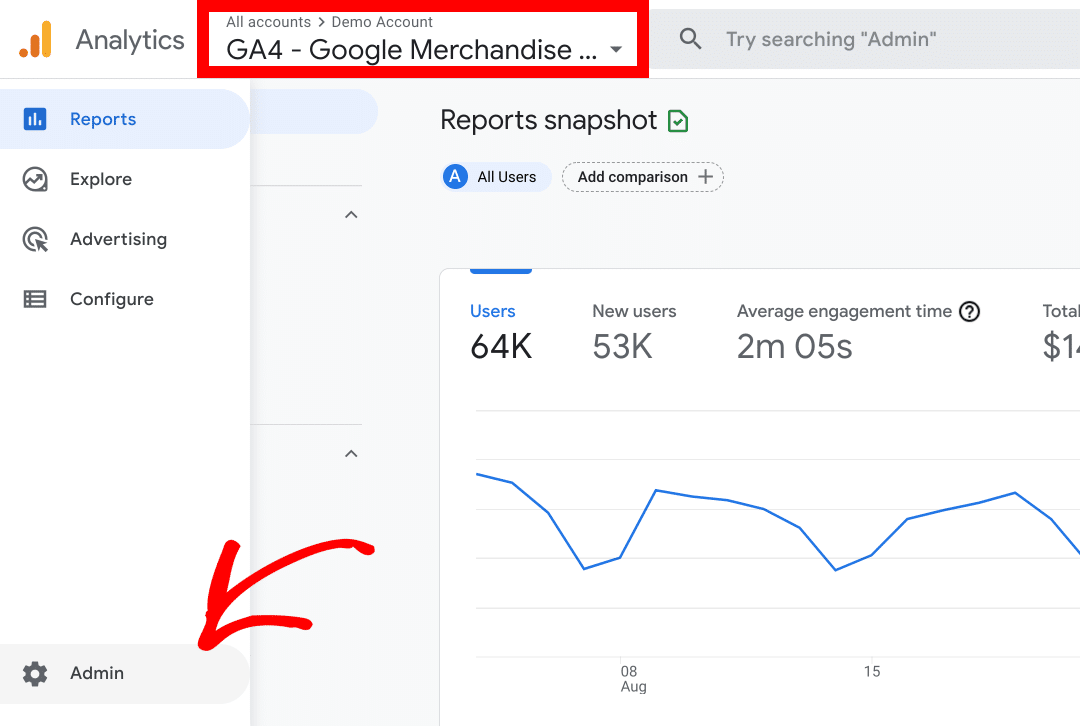 Next, you'll need to enable the option found within Data Settings » Data Collection.
Demographics and Interest Reporting is part of Google signals data collection. To enable the option, first click on Get started.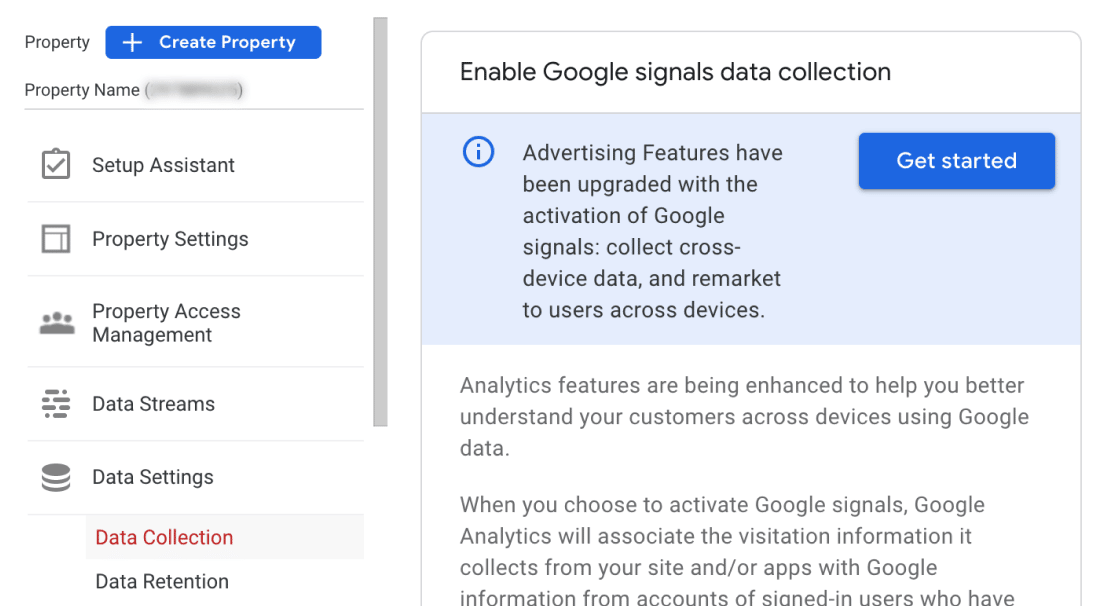 You'll be shown more information about activating Google Signals on the next few pages. Once you click on the Activate button on the last page, additional data about your site visitors will get collected moving forward.
That's it! You've enabled demographics and interest reporting in Google Analytics.
If you haven't yet, be sure to Enable this tracking feature in the ExactMetrics plugin.
If you've already completed that, then please navigate back to the Getting Started with ExactMetrics: Guide and Checklist for Advanced Metrics.