Are you looking to troubleshoot a flashing problem on your website? Does a flash of white or gray appear for several seconds when your website loads?
This can happen to users who have:
Misconfigured their Google Optimize settings.
Not fully completed their setup on optimize.google.com.
The Problem
While viewing your website, any time a page loads, a grey screen appears for a few seconds before your content appears.
Why This Issue is Occurring
In ExactMetrics, we have Google Optimize specific settings that help reduce the risk of flashing when a visitor's connection is slow: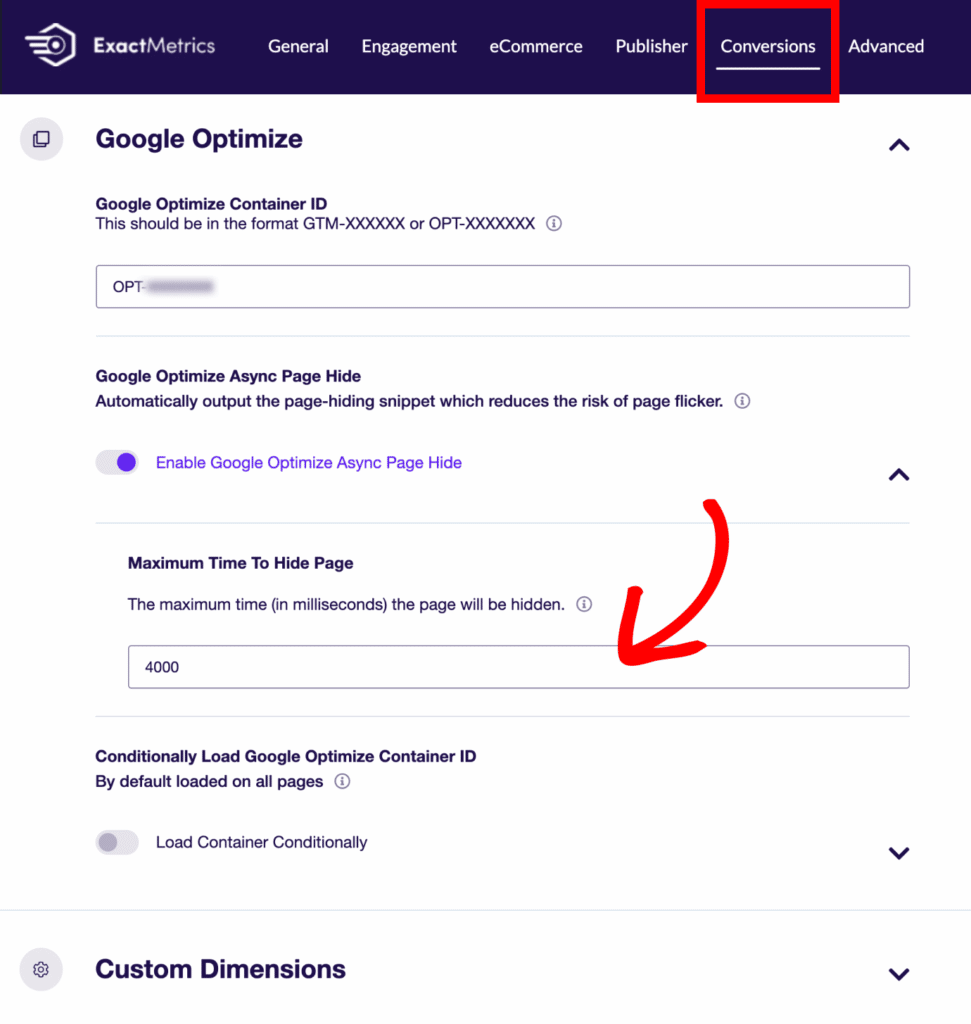 Most of the time, having this setting enabled reduces the problem from occurring.
ExactMetrics handles this by waiting for the Google Optimize container to load. However, if you haven't completed your setup or if you haven't properly published a container, then you'll get a blank screen for the full 4 seconds.
To avoid this issue, there are two things you can do:
Next Steps
That's all there is to it! Once you've published a container, or have fully set up your Google Optimize, you should eliminate the flashing of white or gray from happening on your site. If you'd like, you can read more about setting up Google Optimize for WordPress.
What's next? Check out our step-by-step guides to take your Google Optimize tests to the next level.