In ExactMetrics, file downloads are automatically tracked as an event. But it is also possible to configure your download tracking settings, as well as add or remove file extensions to track.
In this guide, we'll detail how to adjust download tracking settings, as well as describe how to configure other options.
Within your WordPress site, head over to ExactMetrics » Settings. Under the Engagement tab, you can find the File Downloads section by scrolling down the page.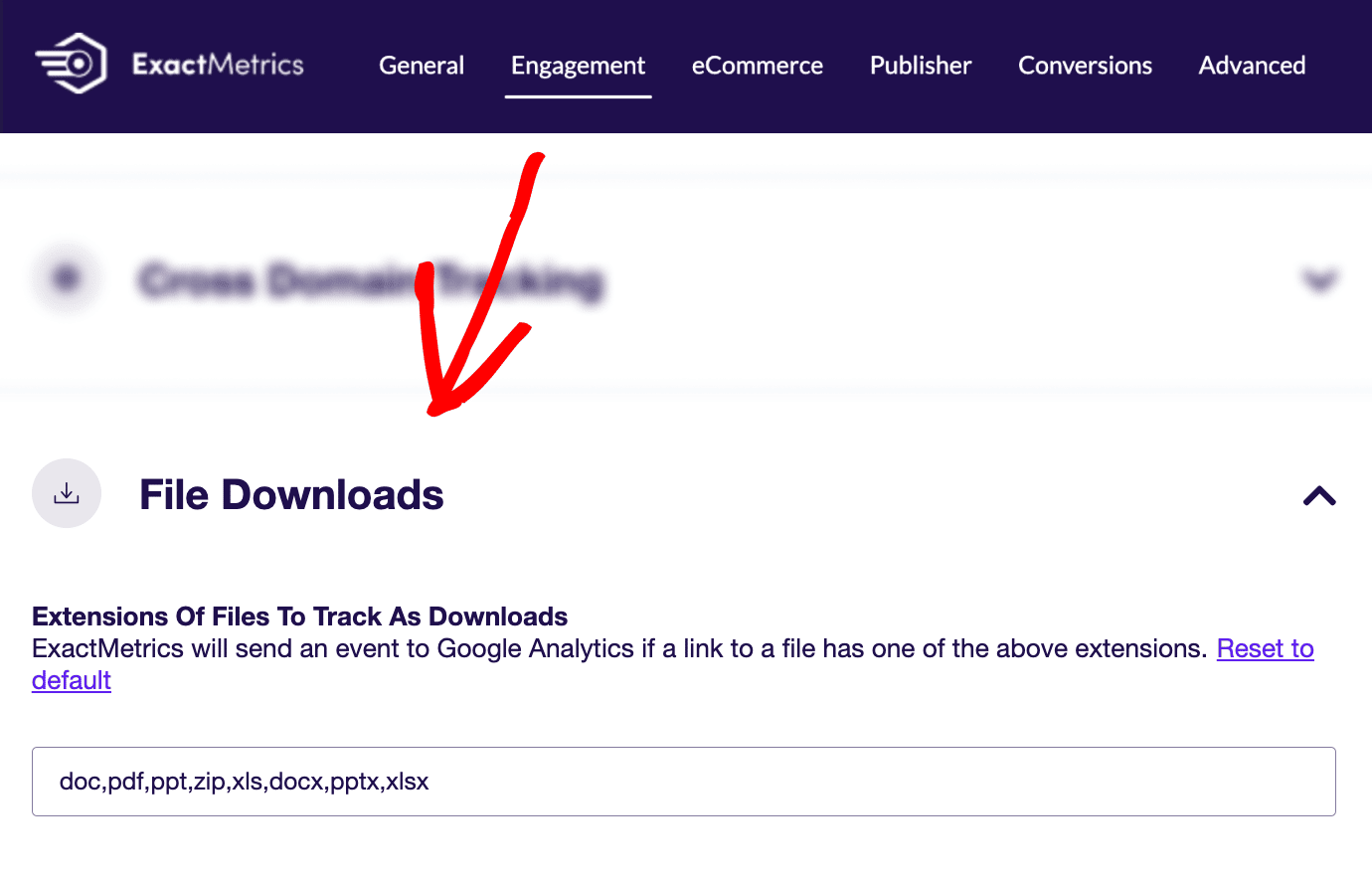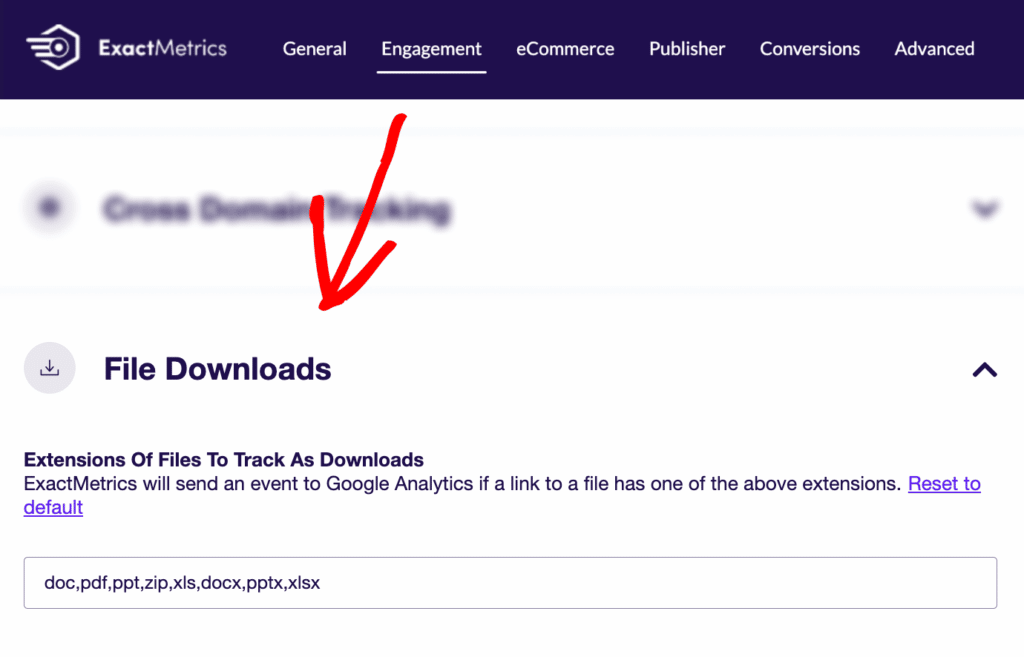 Tracking Downloads as Events vs. Pageviews
ExactMetrics tracks downloads as events by default, but this can be adjusted in your settings.
Downloads can be switched to be tracked as pageviews which would allow for you to track downloads as goals. We don't usually recommend this because it may skew your traffic statistics. However, it ultimately depends on your Analytics needs.
Read more in-depth on events or goals:
Adding File Extensions to Track as Downloads
ExactMetrics tracks the following file extensions by default: doc, pdf, ppt, zip, xls, docx, pptx, xlsx.
It's easy to add other file extensions. Within the Extensions of files to track as downloads field, add your desired extension, separated by a comma.
Where to View Your Top Downloads in ExactMetrics Reports
With ExactMetrics you can view your top downloads right within your WordPress website if you're a Plus Tier user or higher.
Just navigate to the Publishers report, and your downloads will be visible under ExactMetrics » Reports » Publishers.