Connect Google Optimize with Google Analytics in just a few steps with ExactMetrics.
Using Google Optimize allows you to experiment using A/B testing, Multivariant testing, Redirect testing or Personalization of a page for targeted visitors. Depending on your goals, using these experiments can help determine what works best on your WordPress site for your visitors.
Step 1: Create a New Google Optimize Account
Navigate to optimize.google.com and click the Get Started button.
You will be prompted to provide an Account Name. Within an account, you will be able to run experiments on domains that you own. You may use your name or company name (e.g. ExactMetrics).


You will also be given options to share and contribute anonymous data for a better Google Optimize experience.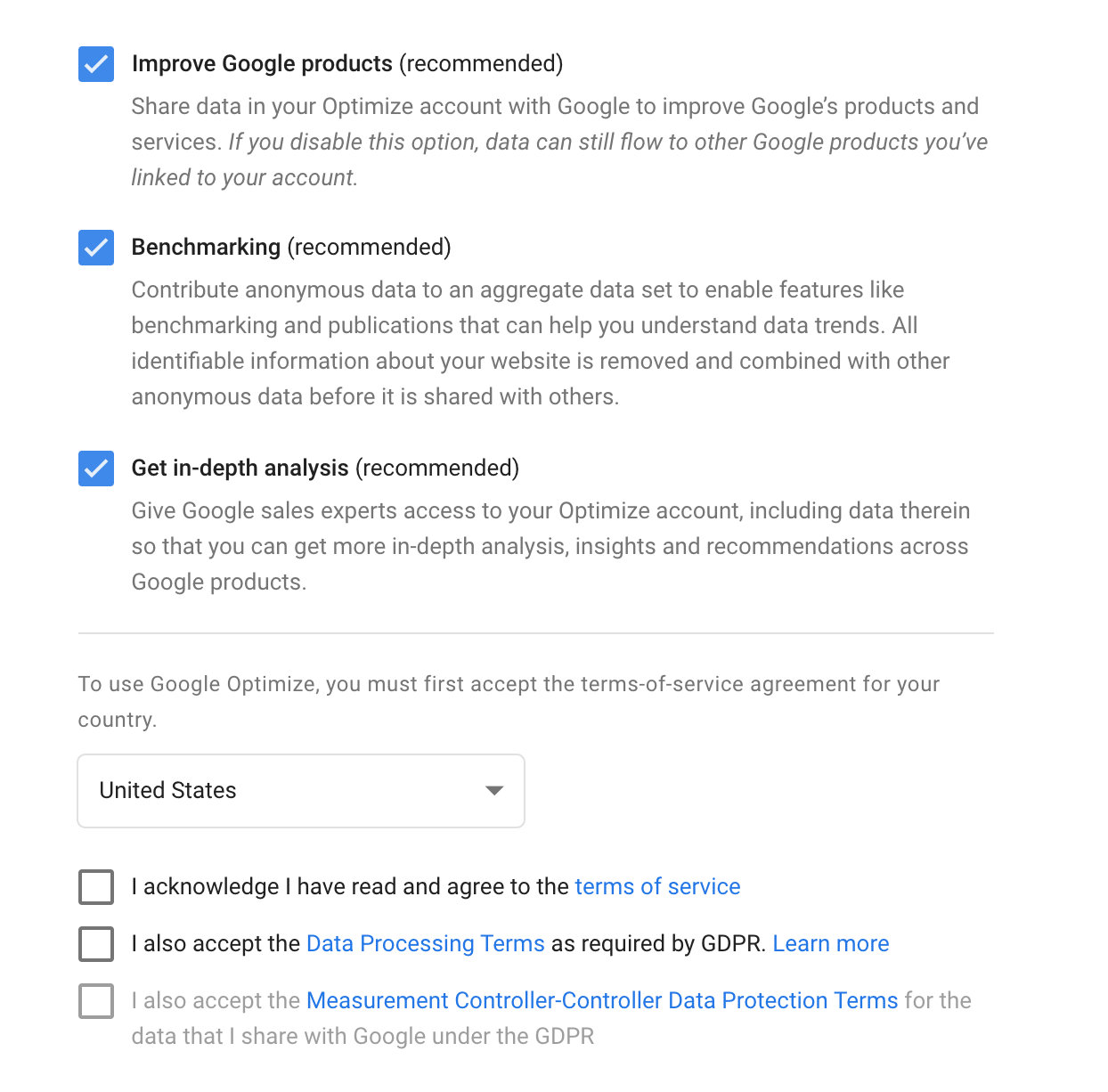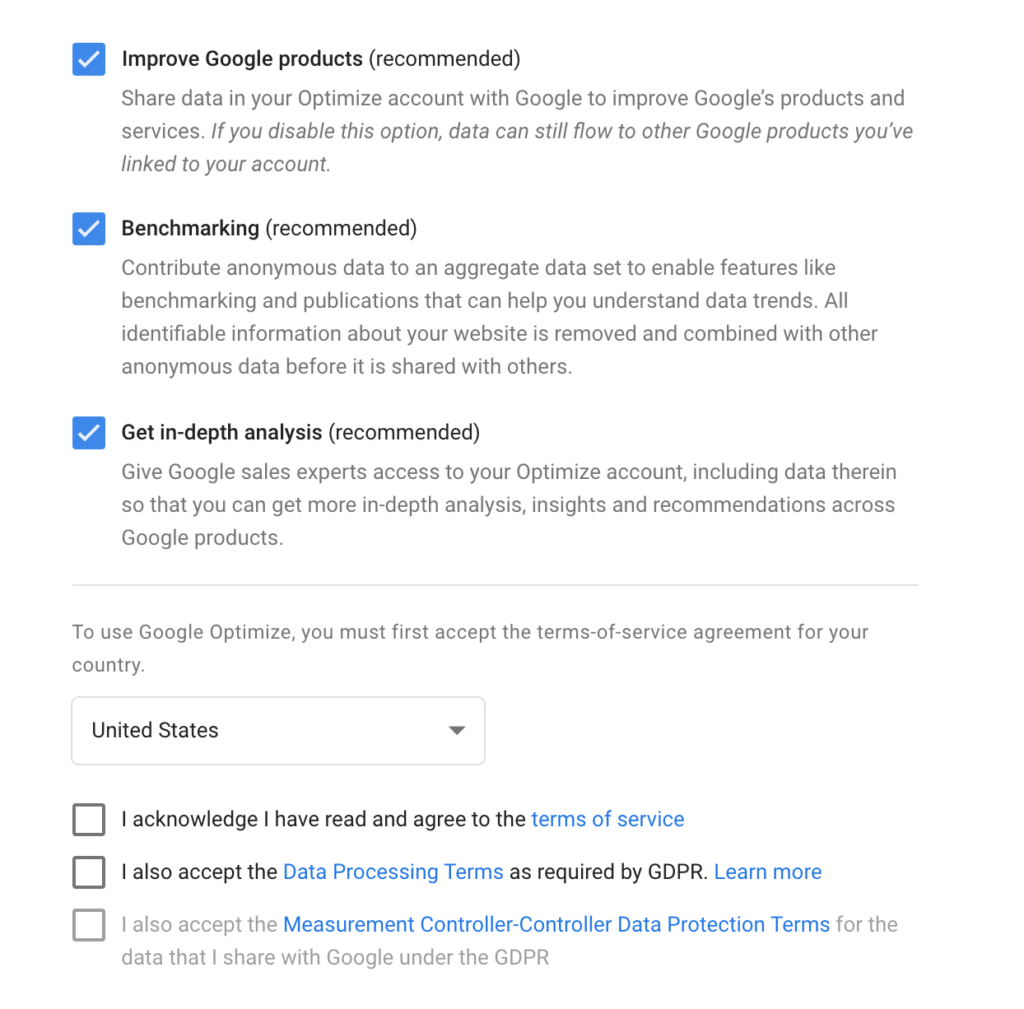 Once you've agreed to the Optimize Terms of Service for your country, click the Next button.
Then, you'll be prompted to provide a Container Name. Your configuration of experiments and settings will be stored within the container. You will usually have one account and then have one or more containers, depending on your needs. You may use the domain name of your site (e.g. ExactMetrics.com).


Once you've entered a name, you may click Create to continue.
Step 2: Create An Experiment
Find and click Create Experiment to:
Label your first experiment.
Input the website where you will conduct the experiment.
Pick your experiment type.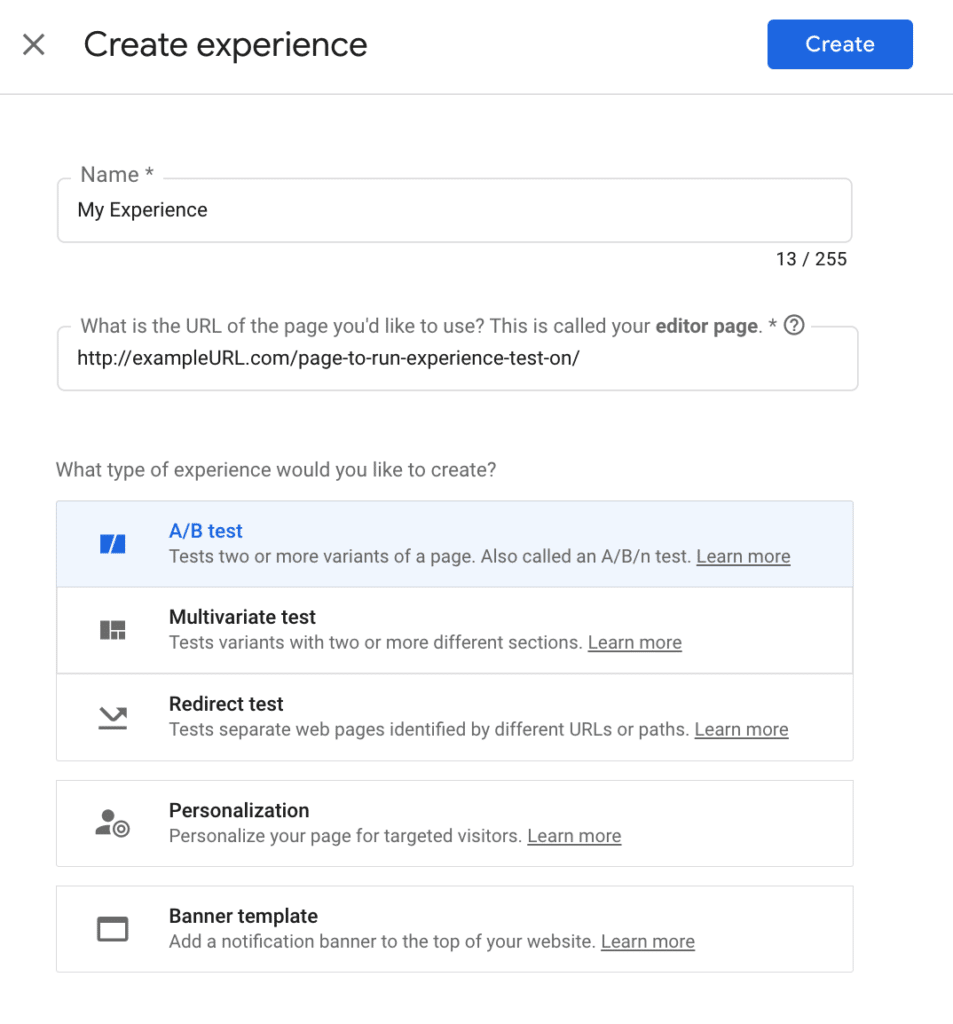 Step 3: Link Your Optimize Account to Google Analytics
Next, you'll see a detailed overview of your newly created experiment. Here you can connect your Optimize account to your Google Analytics account.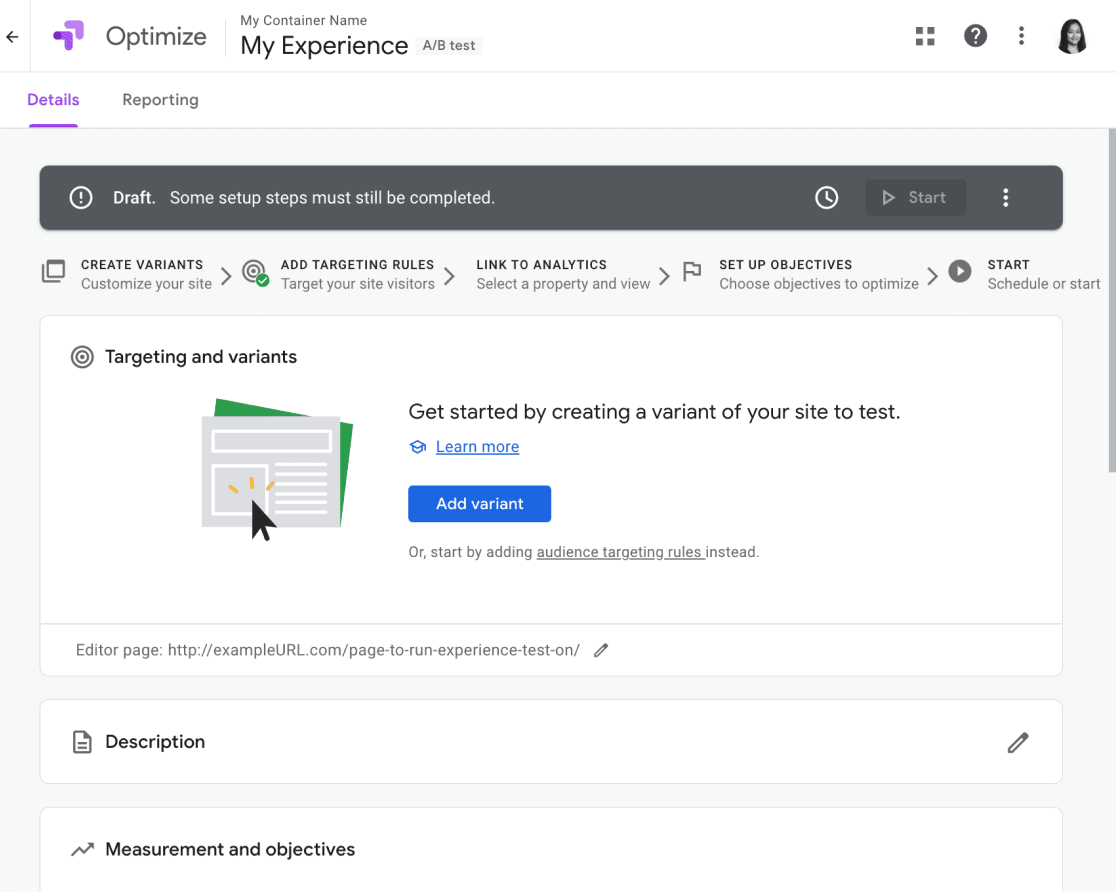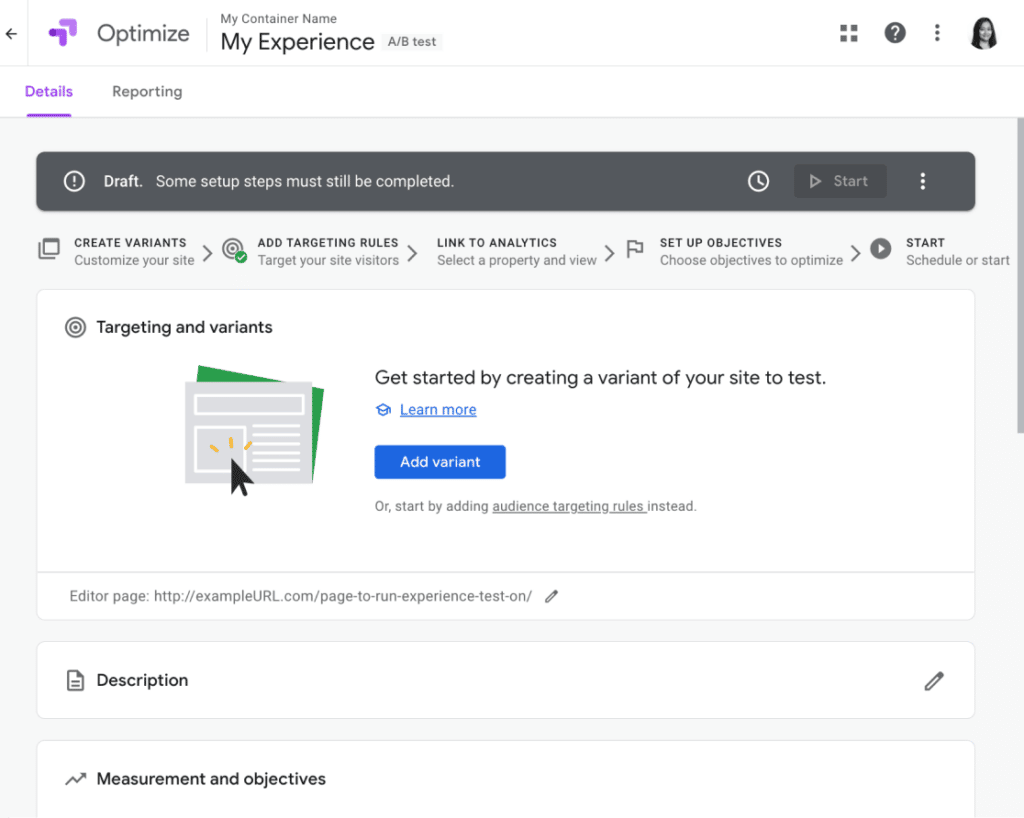 Find the section Measurement and objectives and click on the Link to Analytics button.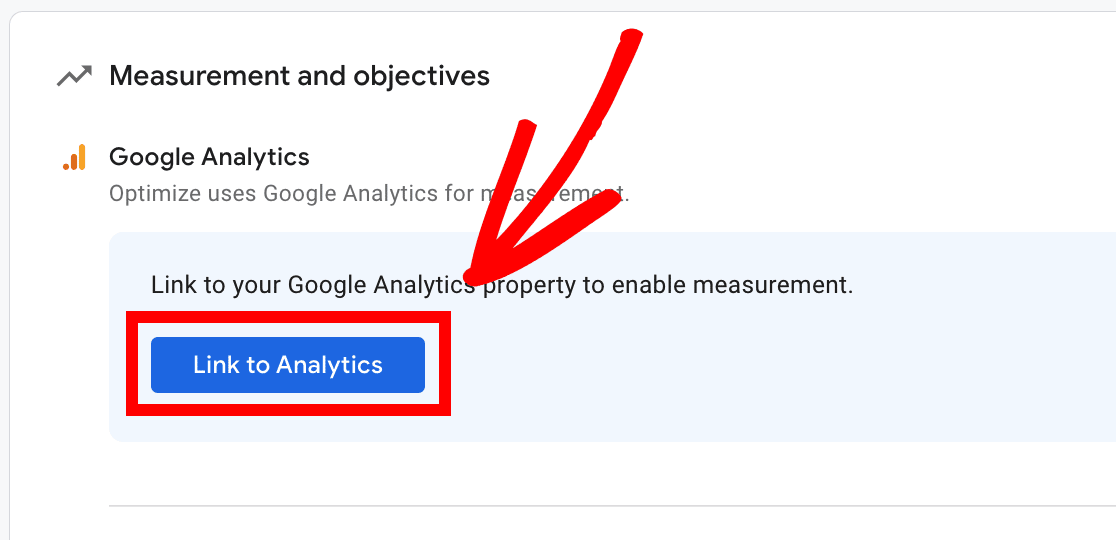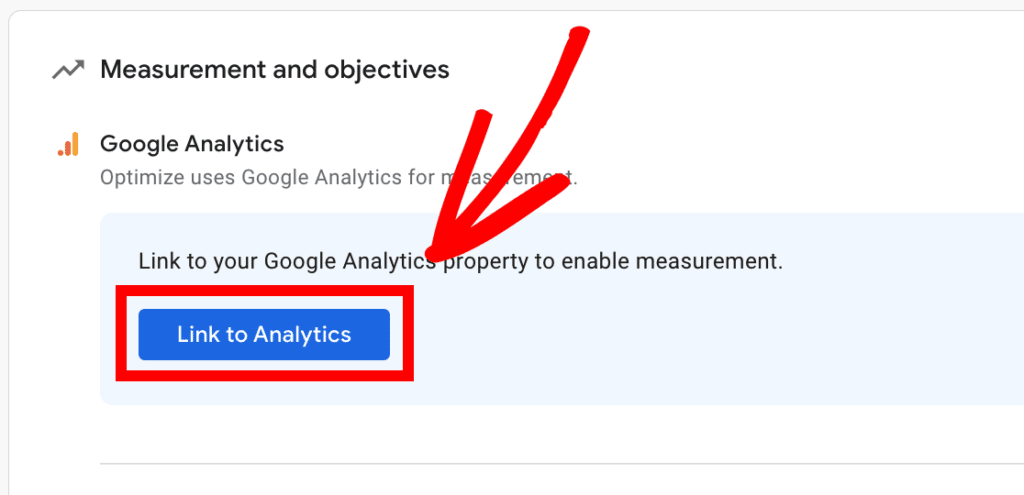 From here, you'll be able to choose the Google Analytics property that contains the site where you'll be running your experiments.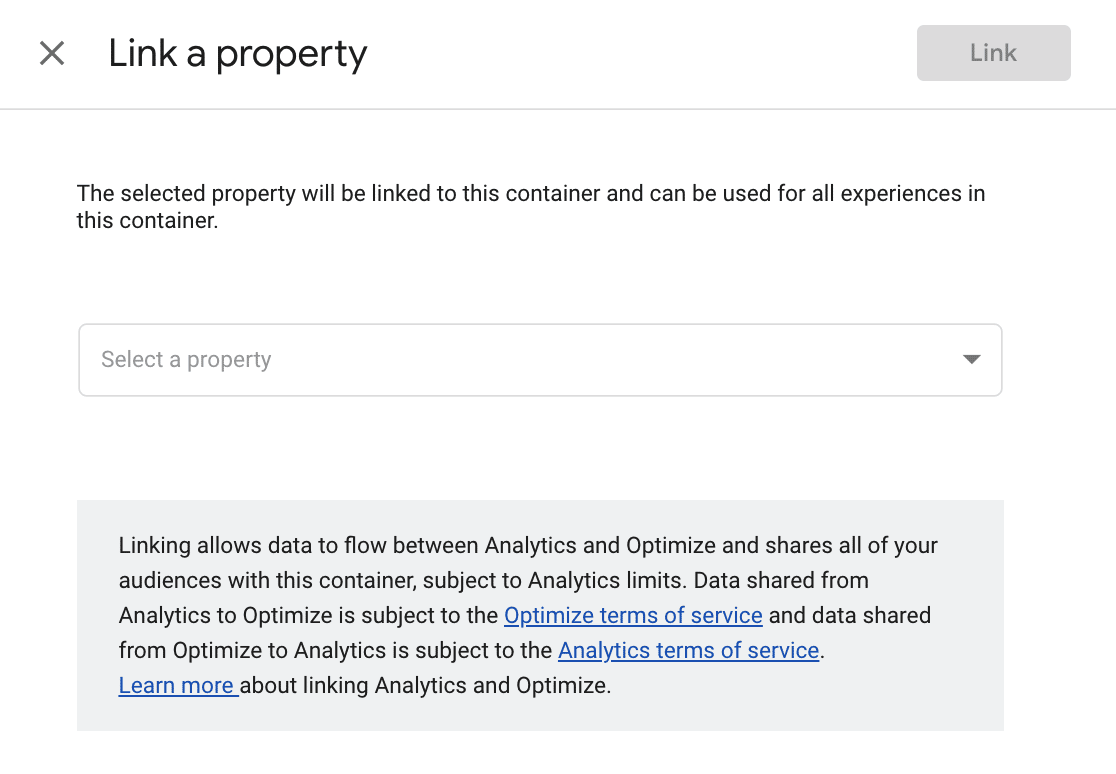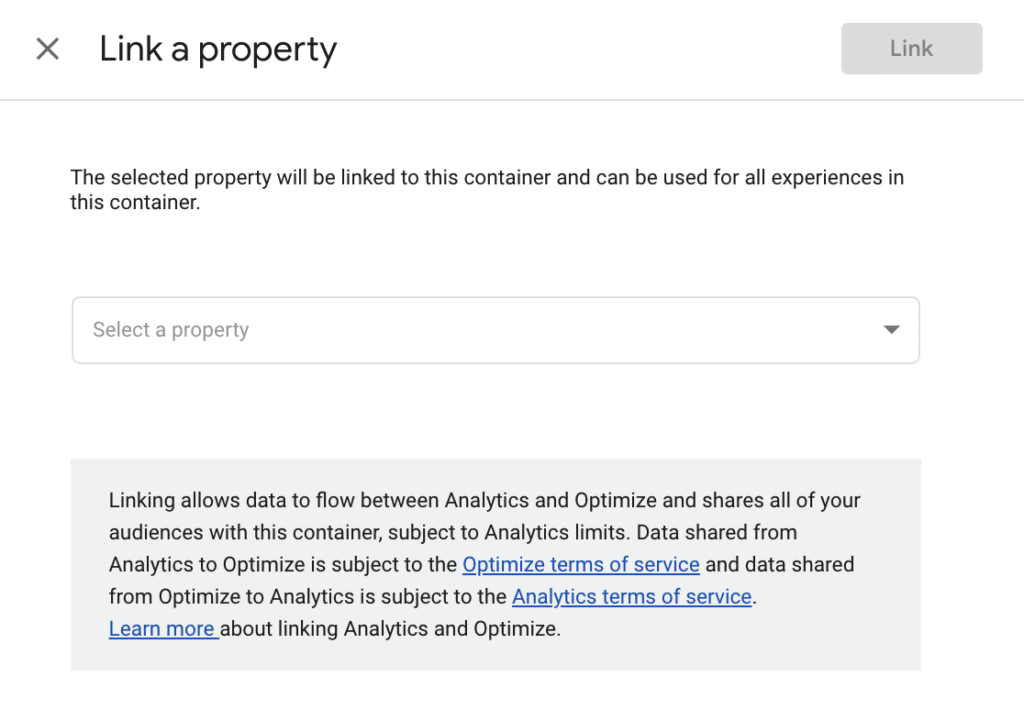 Step 4: Add Optimizer to Your Website
Lastly, you'll just need to configure ExactMetrics on your website.
Return to the Optimize accounts page and click on Settings.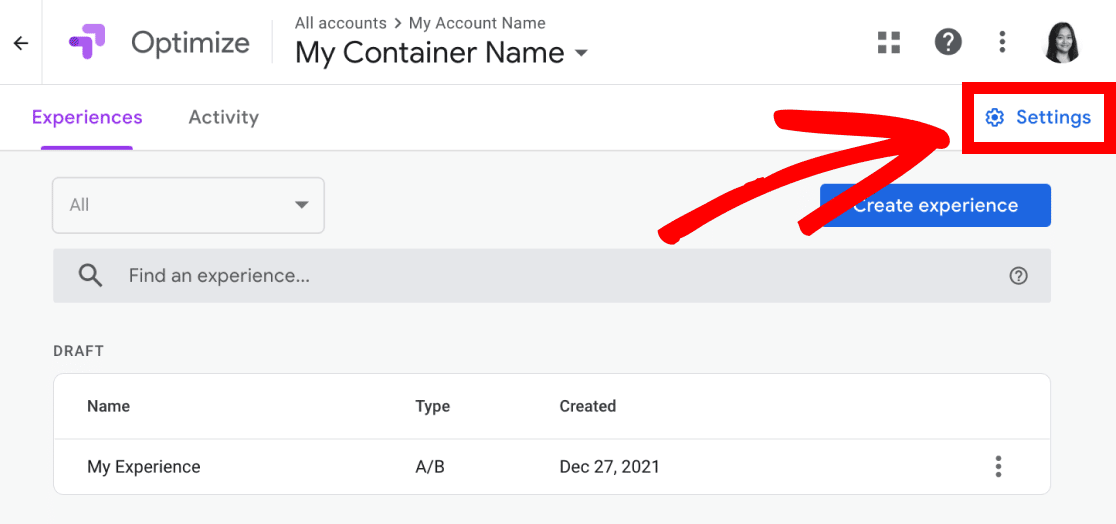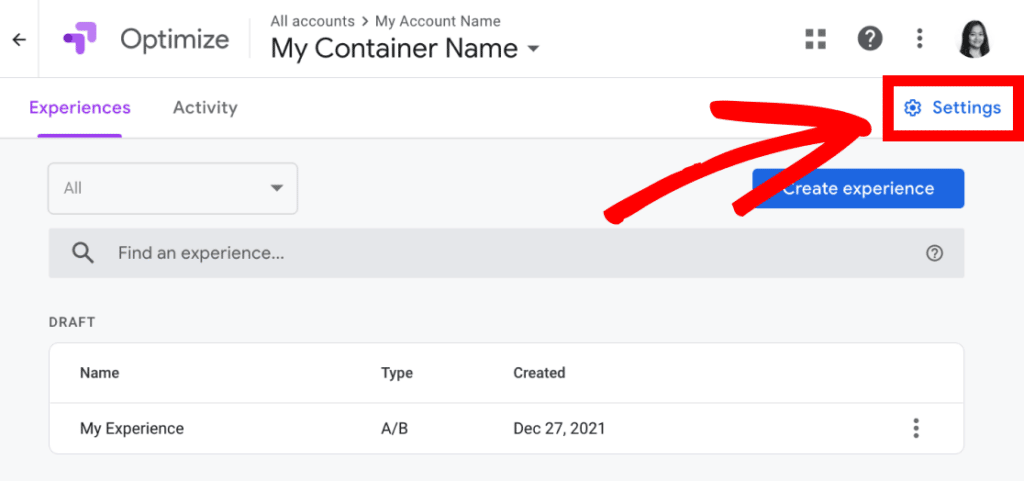 The container ID to copy should look like OPT-XXXXXXX or GTM-XXXXXXX.


On your website, navigate to the WordPress dashboard, click into ExactMetrics » Settings » Conversions.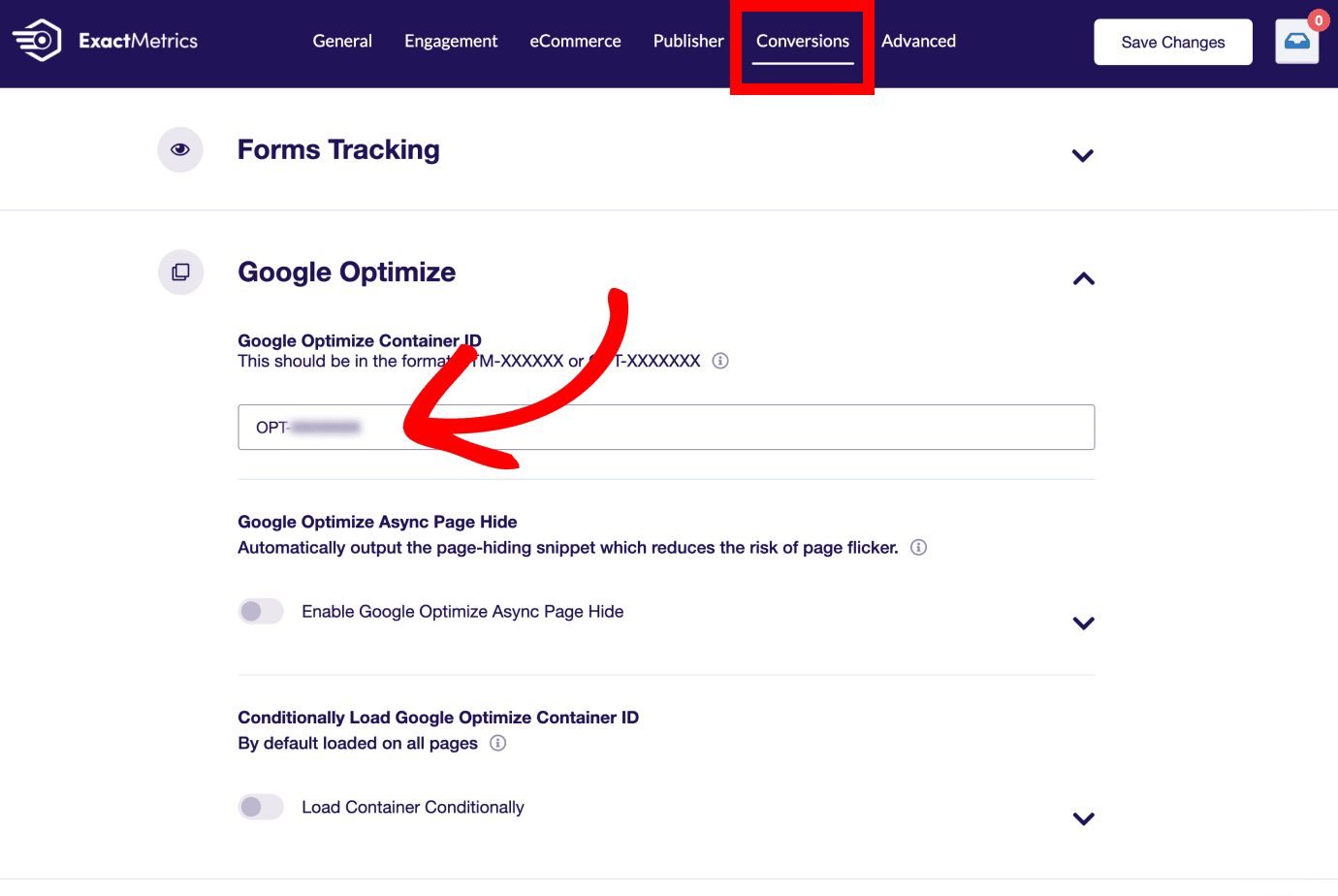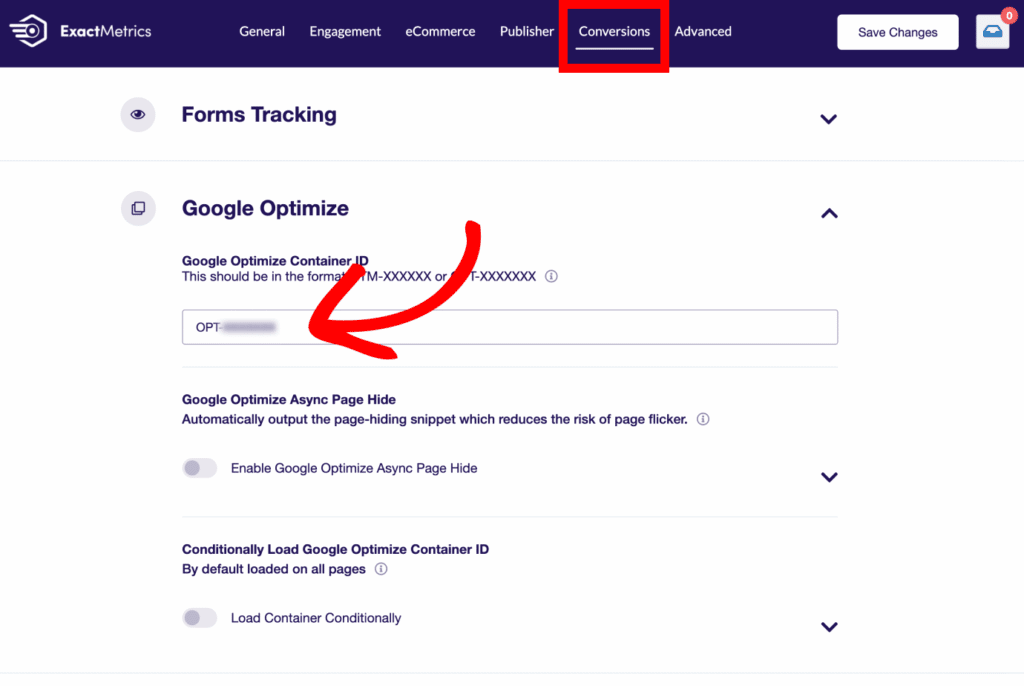 Under Google Optimize, insert in your OPT-XXXXXXX or GTM-XXXXXXX container ID in the Google Optimize Container ID field.
While A/B testing or multivariant testing is enabled on your website, original page content may appear briefly before loading a page variation. However, enabling Google Optimize Async Page Hide Compatibility reduces the risk of page flickering.
This also allows users with slow connections to have an optimized experience when an experiment is enabled on your site. The Optimize container will only load within the set timeout, meaning users who are having trouble loading your site, will not get further disruption by the experiment loading a variation of the content.
You can also configure the Load Container Conditionally option to only load the Optimize container on specific pages.
Once you're ready to continue, click Save Changes.
Step 5: Start An Experiment
Back on Optimize, the last step is to simply click the Start button within your experiment.


You did it! Google Optimize is now configured for your WordPress site.