Do you have a WordPress Multi Network? Are you looking to integrate Google Analytics?
Follow this guide to learn how ExactMetrics works with a Multi-Network setup.
What is WordPress Multi Network?
Most website owners have a singular WordPress site. So in a multi-site setup, you'll have a collection, or a network, of WordPress sites.
Therefore, a WordPress Multi Network is a network of networks, surrounding one set of global users.
As an example, the WP Multi Network Plugin suggests to think about how WordPress.org is structured. Within this network are subsites: wordpress.org, buddypress.org, bbpress.org and wordcamp.org.
Users of WordPress.org can log into the other sites using the same credentials since they're part of the same network.

Using Multisites and Multi Networks:
WordPress Multisites and WordPress Multi Networks are often overused. This set up is not generally recommended for typical use.
To best manage multiple WordPress sites within one dashboard, consider using ManageWP instead.
What does a Multi Network setup look like?
Each sub-network within the multi network will have its' own sub-network settings panel.
Each subsite within the sub-network will have its' own settings panel.
What does the Network Settings look like?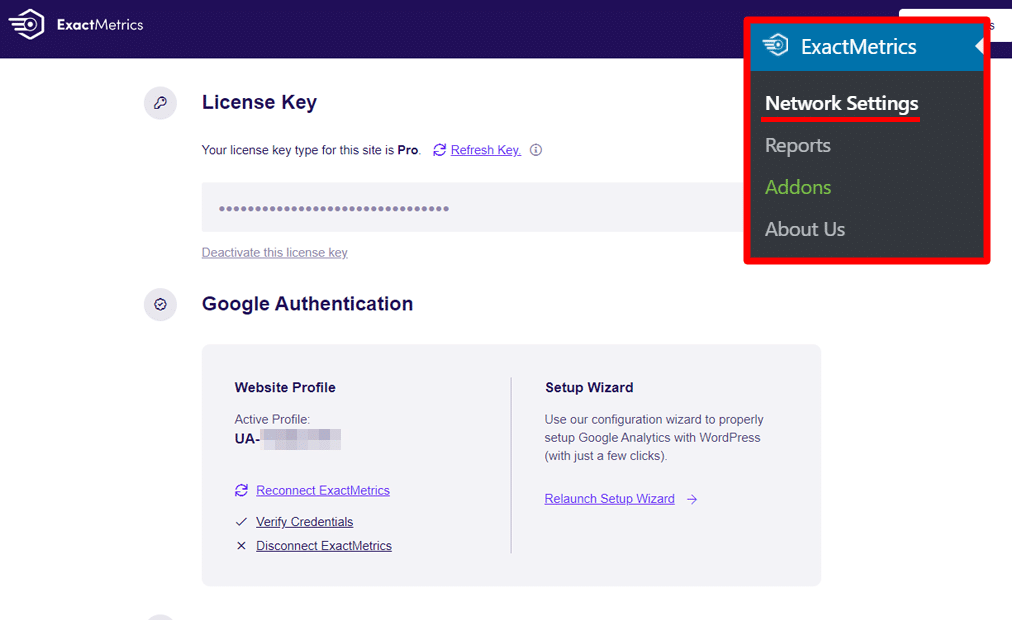 Each network within the multi network can set their own settings. The site option function is overridden by the WP Multi Network plugin.
Detailed Instructions for Setting Up a Multisite Network:
To set up individual Google Analytics accounts within your network, follow this guide: How to set up Google Analytics on WordPress Multisite Network.
What does a subsite's settings panel look like?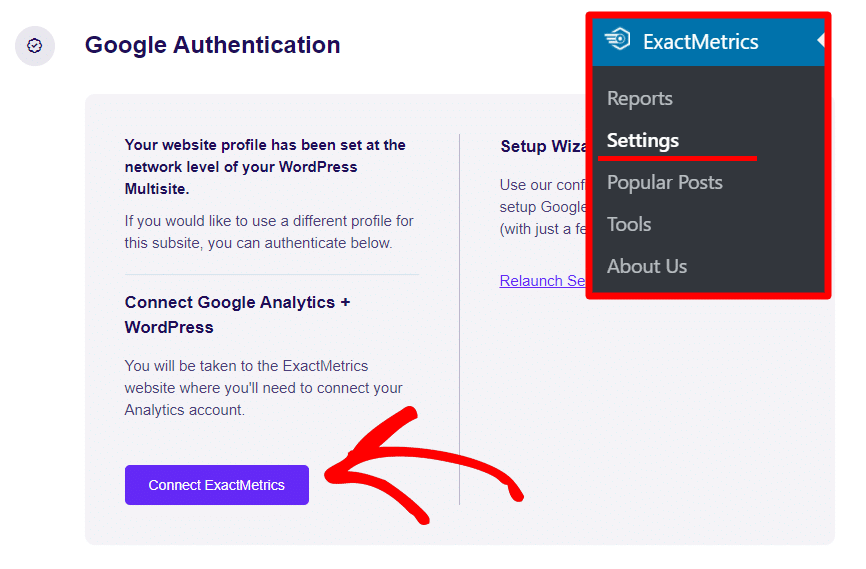 By default, each site will use the network's UA tracking code.
Each site can use their own analytics to override the network's tracking code.
How Many Site Licenses Will You Need?
One way to think of this is to consider the following:
How many times do you need to authenticate through ExactMetrics to connect to a Google Analytics account?
The number of times you need to connect will equal the number of site activations you will be doing.
Each site activation will require a license.
For example, if you need to connect three different Google Analytics accounts to three of your websites, then you'll need three site licenses.
Learn how to set up Google Analytics in your WordPress Multisite here: How to Set Up Google Analytics on WordPress Multisite Network.