Your billing information should be kept up to date so that when it comes to renewing your license there are no interruptions or downtime in your reporting due to a failing or delayed payment.
How you update your billing information depends on the selected payment method, PayPal or credit card, chosen during the initial checkout process.
This guide will be taking you through the steps that you need to take to keep your credit card or PayPal information up to date. 

Please select below the option that you used to purchase ExactMetrics with. 
Update Credit Card Information
To get started, please log in to your ExactMetrics account.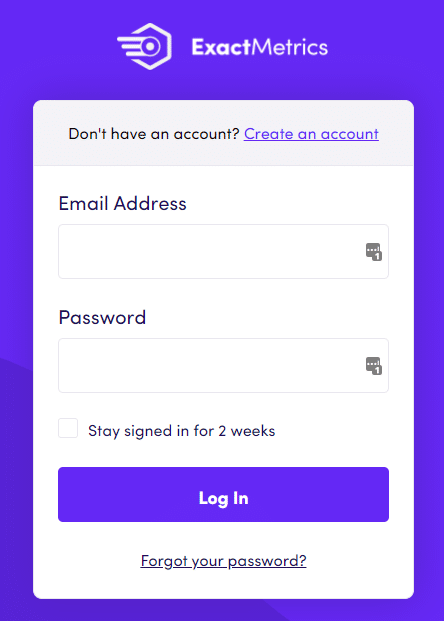 Once logged into your ExactMetrics account dashboard, click on the Billing tab. 
Then on the right of the billing column click on the Update Payment Methods button.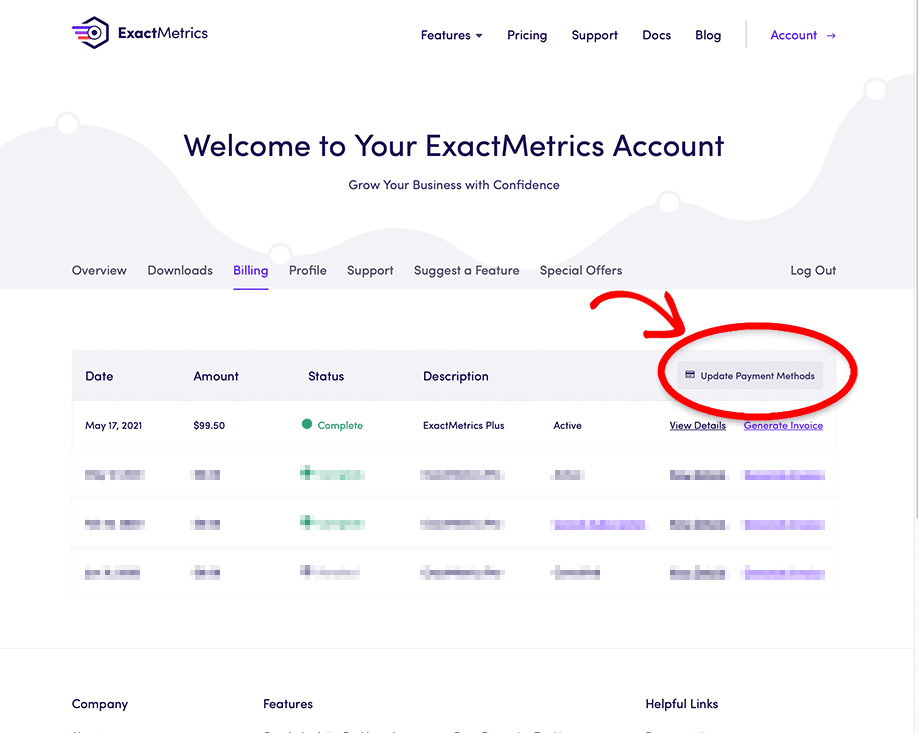 Note: If you do not see the Update Payment Methods button, that means you have paid for ExactMetrics via PayPal, please see the section below for PayPal.
Once the update button has been clicked a new window will appear, this window will display your current payment details.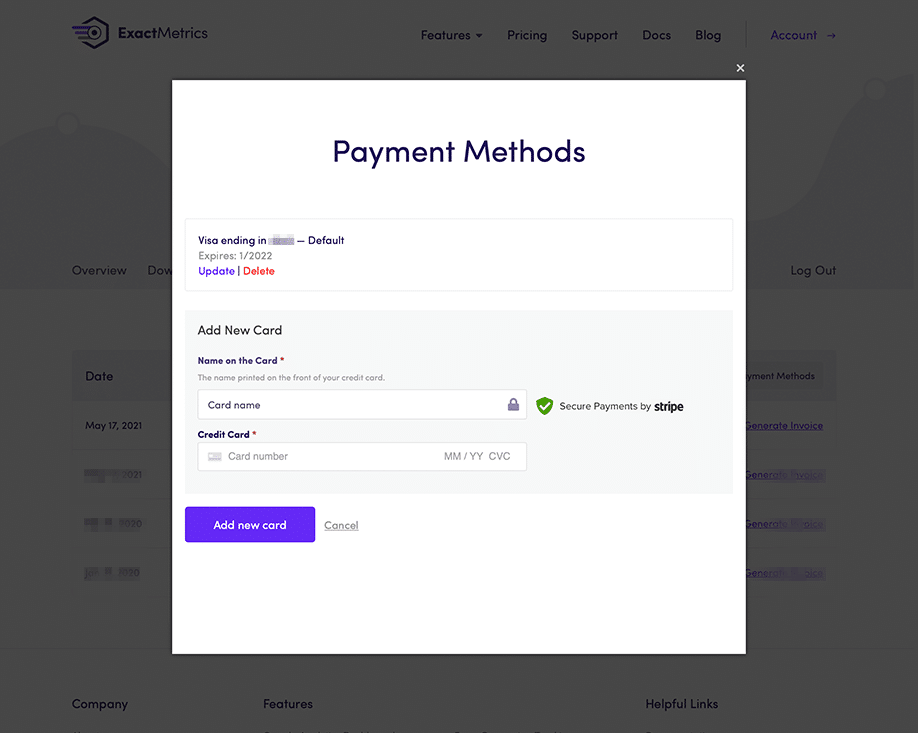 You have the option to update your current card details or Add a new card. If you choose to add a new card, a new section will appear where you can input your new card details
Update PayPal Billing Details
If you selected PayPal during the registration and checkout process, you will need to head over to PayPal to update your details. If you need to update this information, please head to PayPal's guide about managing your payments for subscriptions.
And that is it. You're ready to go!
If you have any questions about your account, please contact our support team. We are always happy to help!