The latest ExactMetrics update is here, and we're excited to tell you about our newest feature.
Have you ever been working on testing something, and you wish your test pages didn't show up in Google Analytics? Or, maybe you have a page that you hide from Google crawlers that you use for employee onboarding, and you wish it wasn't tracked in Google Analytics?
ExactMetrics has your solution. With this new release, our Plus and higher plan users will be able to exclude any page, post, product, and more from appearing in Google Analytics. Simply toggle the switch right inside the page or post in the WordPress editor to prevent Google Analytics from tracking it.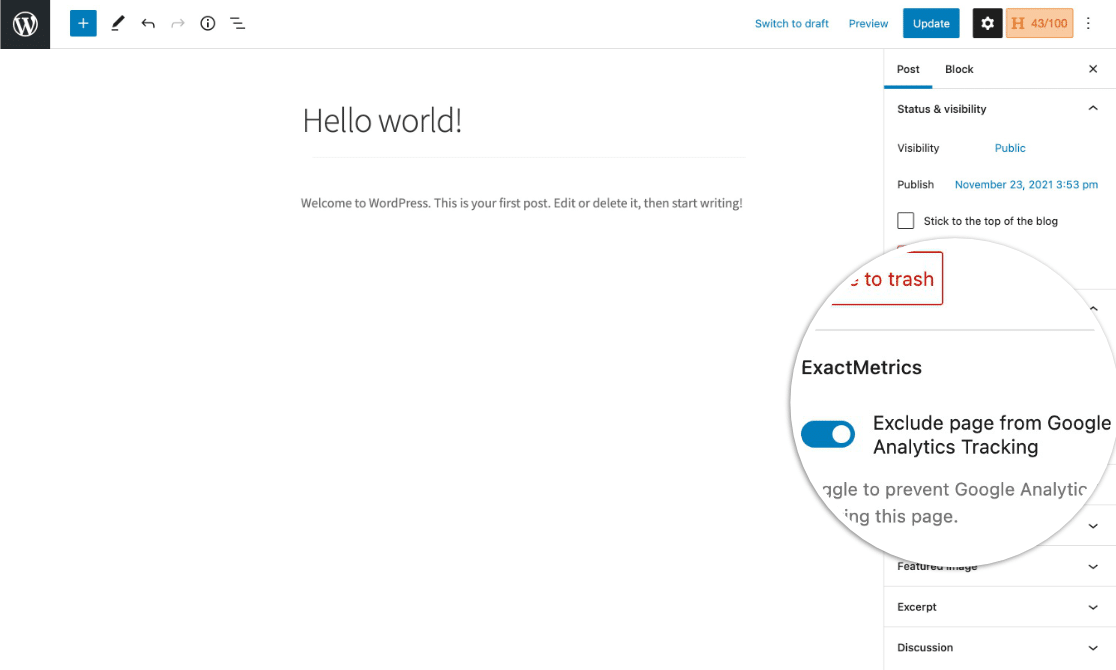 Also in this release, we included improvements to our in-app notifications. Keep a lookout for more on this in future updates!
That's all for this update. Thanks as always for using ExactMetrics, and we hope you love this new update!
If you aren't using ExactMetrics yet, get started today!
Don't forget to follow us on Twitter and Facebook to see all the latest Google Analytics tutorials.