We have exciting news! ExactMetrics 7.21 was just released, and it includes two brand new features: a dashboard social media report and a handy setting to exclude any query parameter you want from your reports.
Each of these new features adds great value to ExactMetrics! Not only can you see all the social media referral traffic to your website without opening Google Analytics, but you can also make Google Analytics reporting cleaner and simpler by excluding certain query parameters from your reports.
Let's take a look at both of these features in more detail.
New Dashboard Social Media Report
Do you have traffic coming to your site from different social media channels like Facebook, YouTube, or Pinterest?
With ExactMetrics 7.21, you can now see how much traffic you got from each social media channel right inside your WordPress dashboard. That's not all, though — you can also see whether or not those visitors were engaged with your site, if they bounced away, if they completed any purchases or other conversions, and more.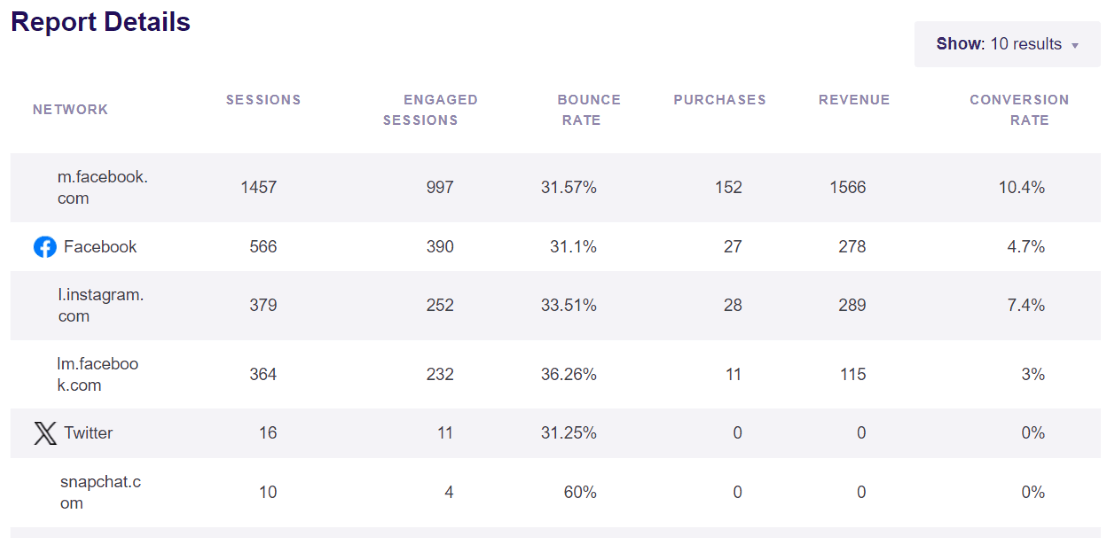 When you have quick and easy access to your most essential analytics reports, you can forget about figuring out how to track your website's success and focus instead on the most important aspects of your business: growth and revenue.
URL Query Parameter Exclusion
If you look at any page reports in Google Analytics, you might have noticed (and been annoyed by) a bunch of pages near the bottom of the report that are the same page, but have different query parameters.
Here's an example: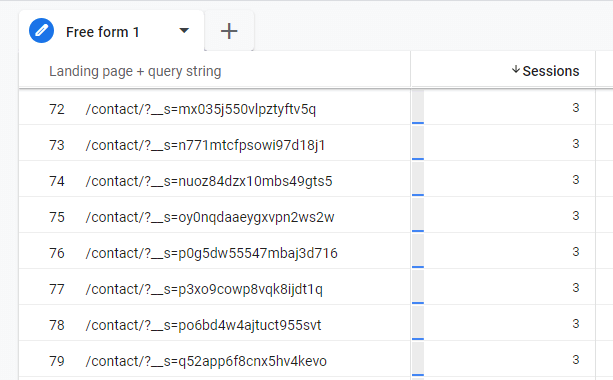 Whatever follows the question mark after your page URL is a query parameter. In this case, it's "_s". Other common examples of query parameters you'll see in Google Analytics are:
If you'd like to filter these out of your Google Analytics reports, now you can with ExactMetrics 7.21!
First, open ExactMetrics » Settings.
Then, head to the Advanced tab. Scroll down to the Exclude URL Query Parameters box. Toggle the switch to the on position and enter the parameters you wish to exclude in the box, separated by a comma.

Just click outside the box to automatically save your changes, or you can click the white Save Changes button in the top right corner of the page.
That's all for this release!
Don't forget to follow us on Twitter and Facebook to see all the latest Google Analytics tutorials.