To monitor activity as it's happening on your website, use the Realtime report in your Google Analytics property!
If the Realtime report isn't reporting your activity while testing and following this guide, please see: Help! I'm Not Seeing Myself in the Real-Time Reports in Google Analytics to troubleshoot the issue.
In this guide, you'll learn:
How to Find Realtime Reports in Google Analytics
Step 1: Go to analytics.google.com and navigate to your Google Analytics property: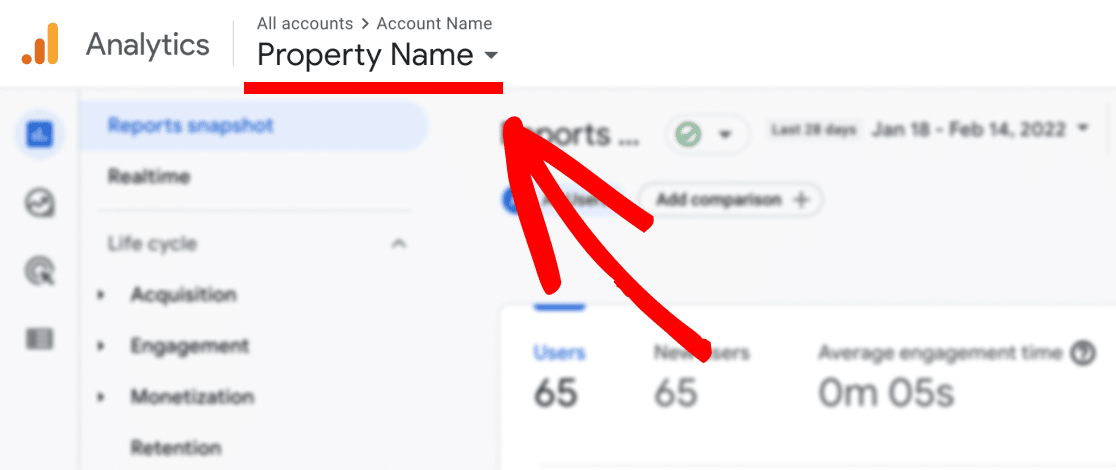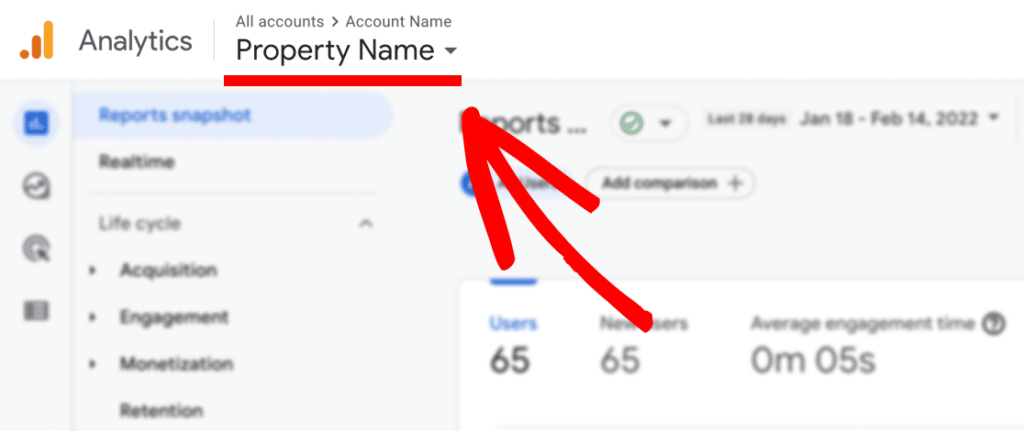 Step 2: Then, go to your Realtime report by clicking on Reports » Realtime.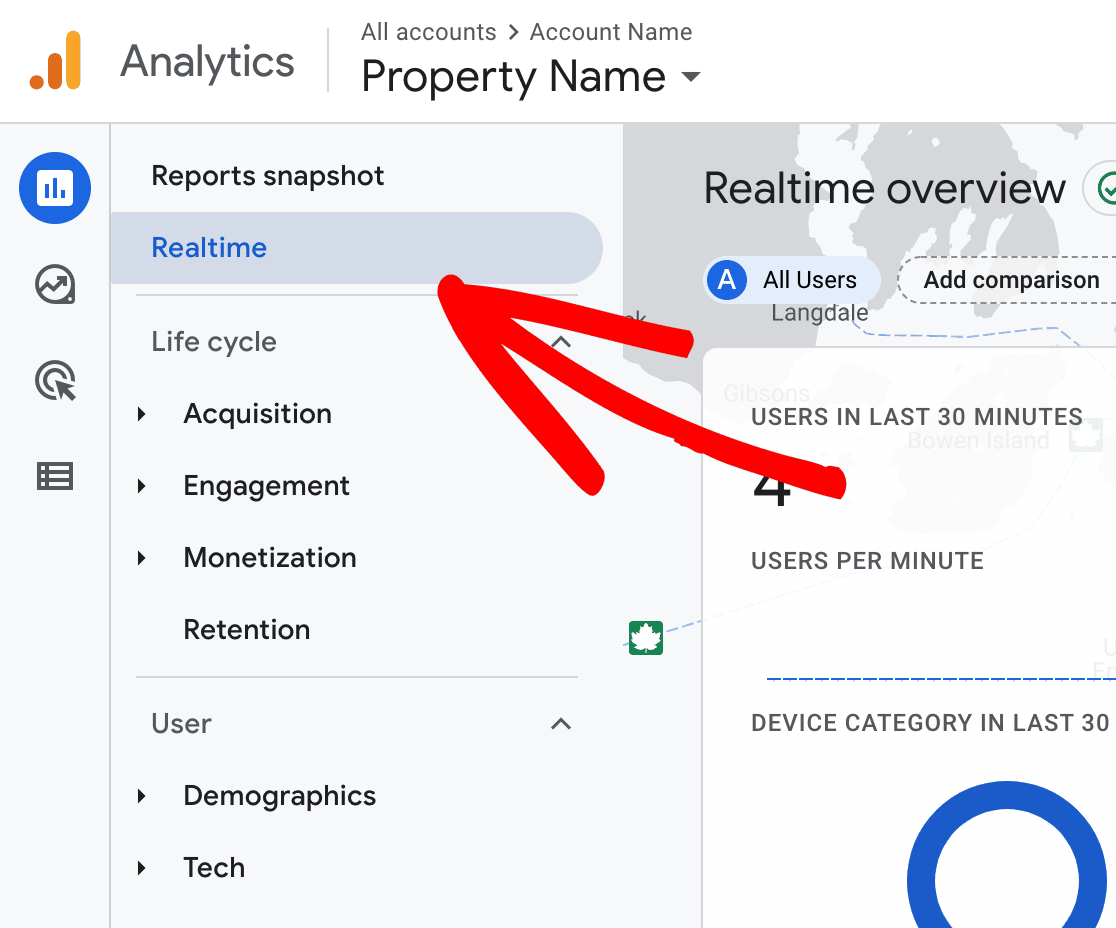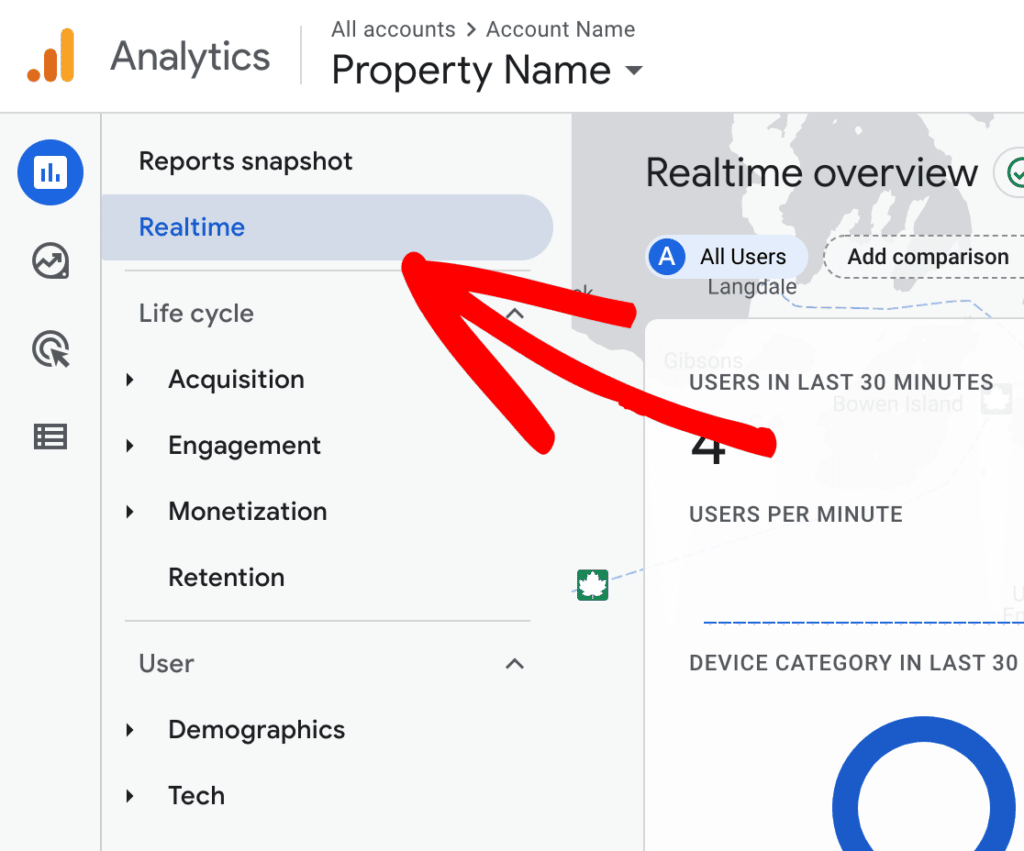 You're now viewing your GA4 Realtime report!
What You Can Do With The Realtime Report
Test that tracking works for both desktop and mobile. When testing tracking for mobile, please keep in mind that app data may be delayed as a result of batching, which is meant to help converse battery life for your device.
Confirm that a sale or promotion is driving traffic to your website.
See in real-time how your site visitors are making their way to your website.
See in real-time that your events or conversions are getting tracked.
See in real-time the activity of a random site visitor, currently viewing your website.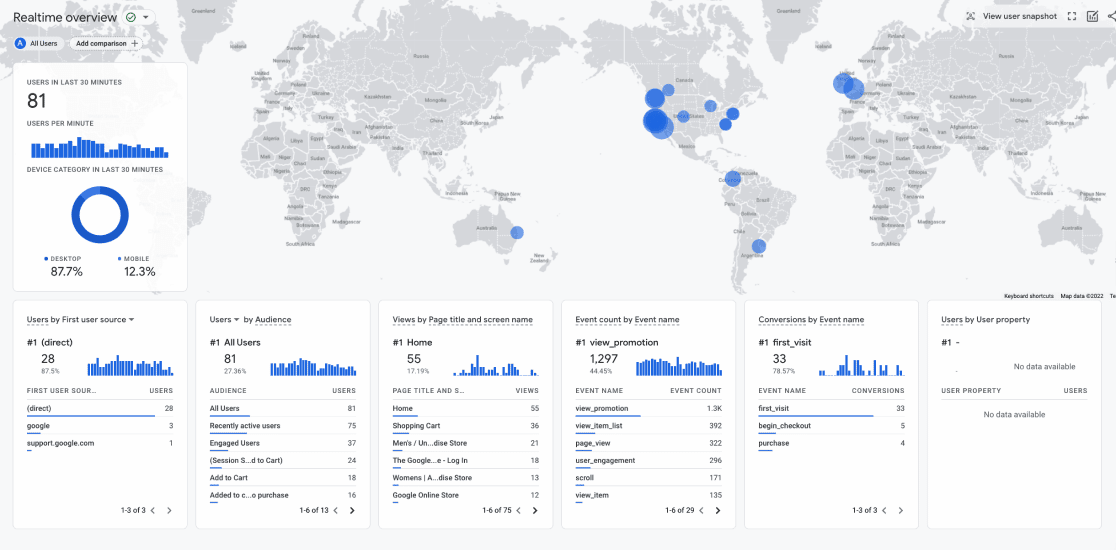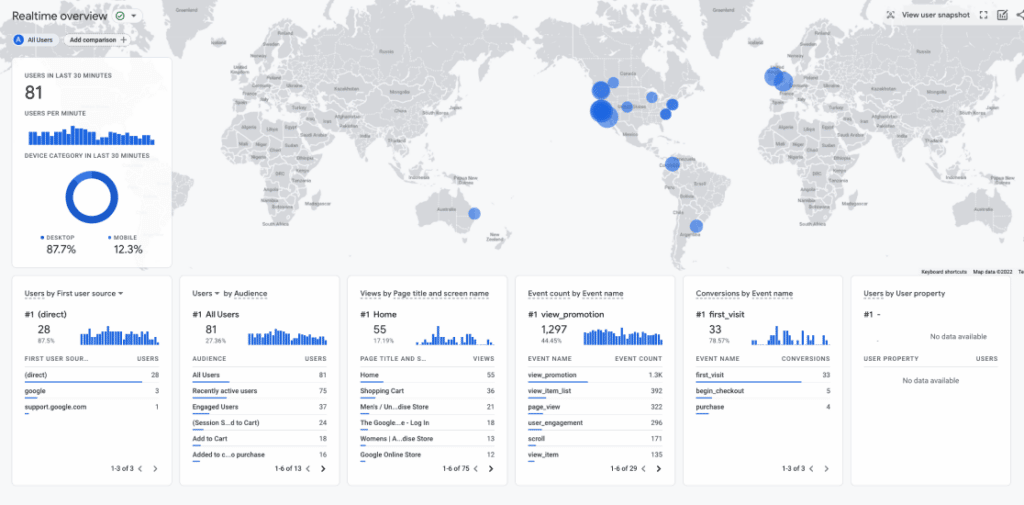 In the Realtime report, you'll find the following information (organized into cards):
Users within the last 30 minutes (Overview)
Users by source
Users by audience
Views by page title and screen name
Event count
Conversions count
User property
Overview of the Realtime Cards
At a glance, you'll be able to see the number of active users in the last 30 minutes, users per minute, and users by device. You will also be able to view where your users are visiting from through the map in the background.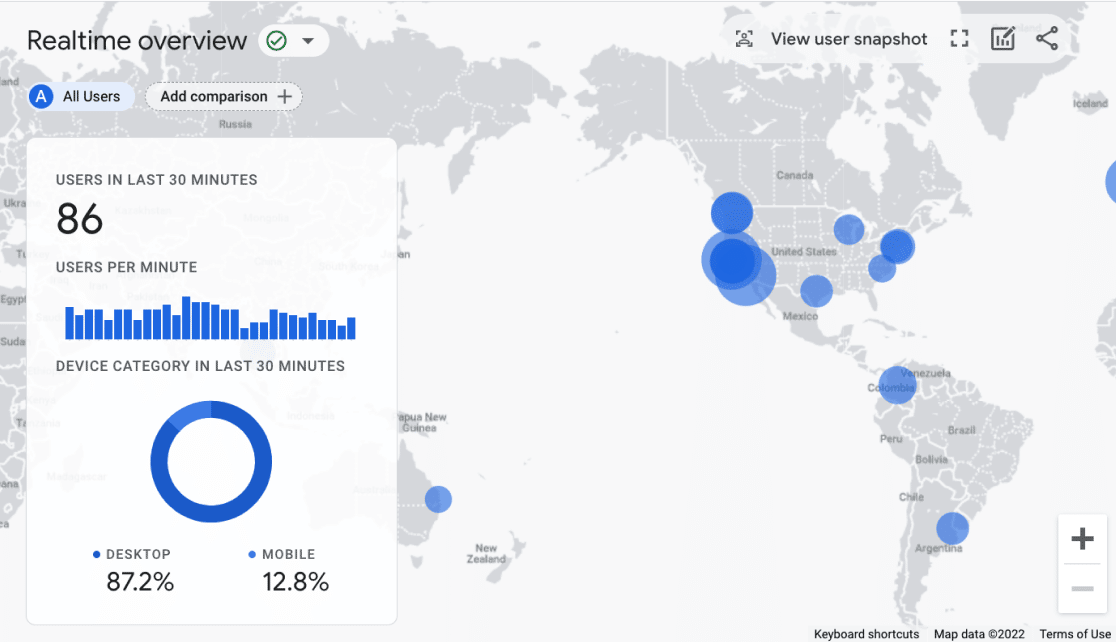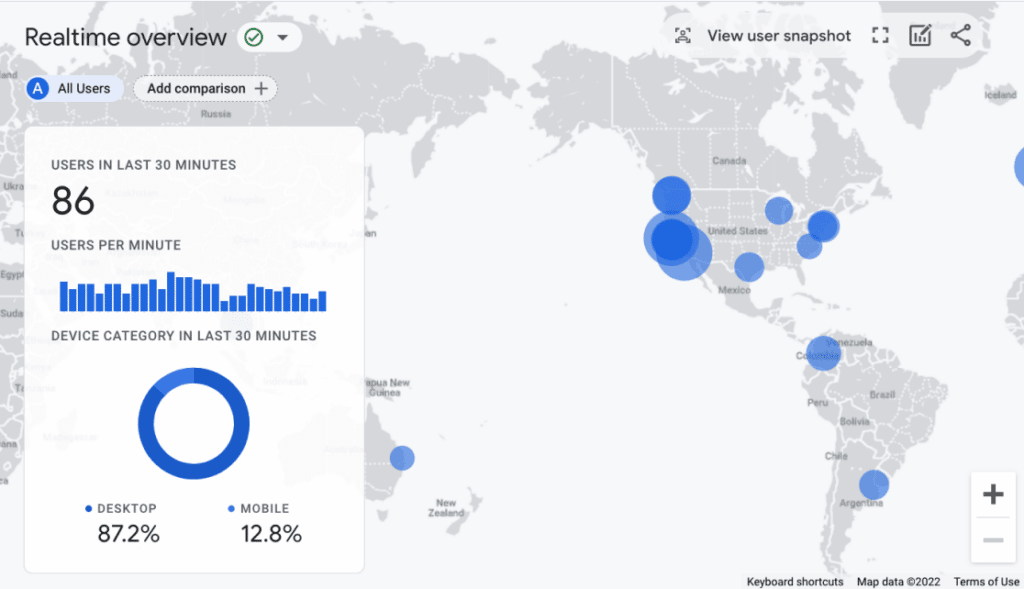 The next set of cards will show you Users by source, medium, or campaign, All Users or New Users, and Views by Page title or screen name. These cards are helpful for understanding where your site visitors are coming from, who the audience is, and what content they are viewing.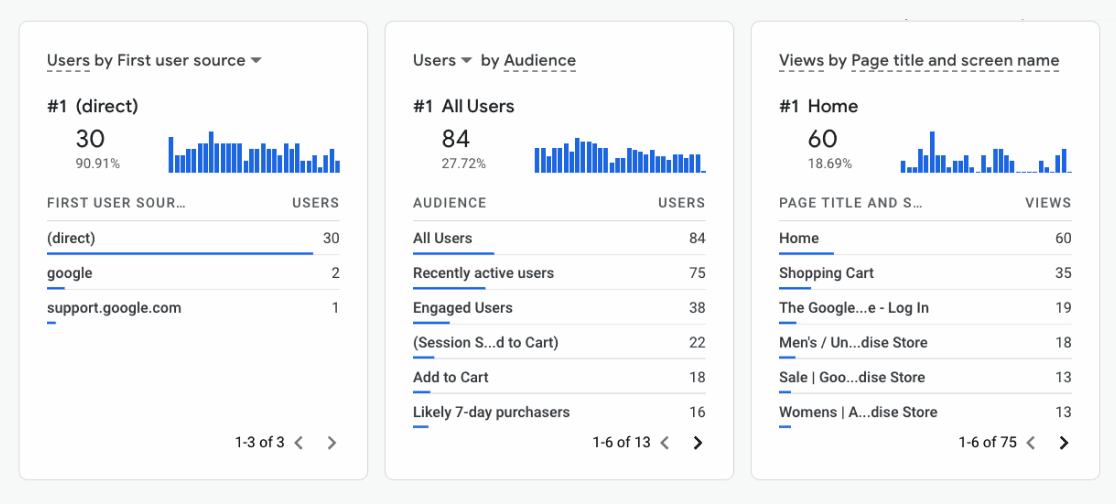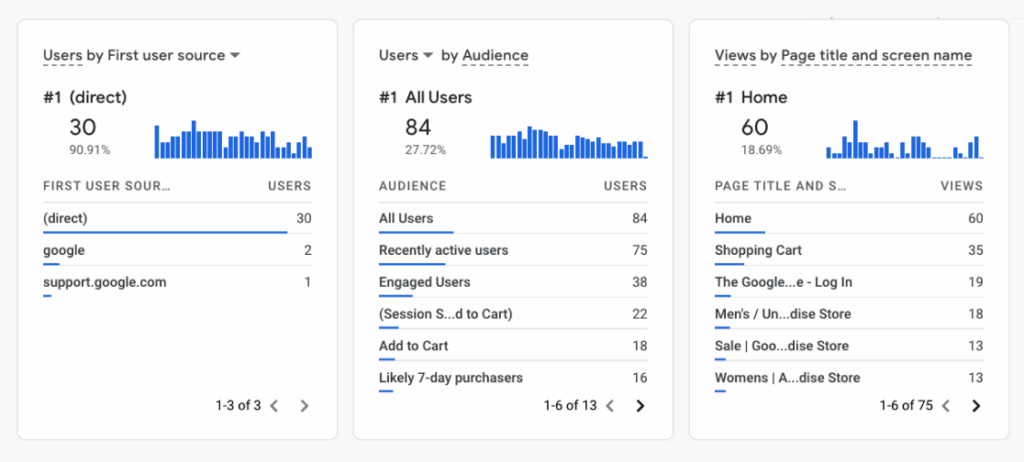 Lastly, you'll be able to see the events, conversions, and user properties that your site visitors are triggering.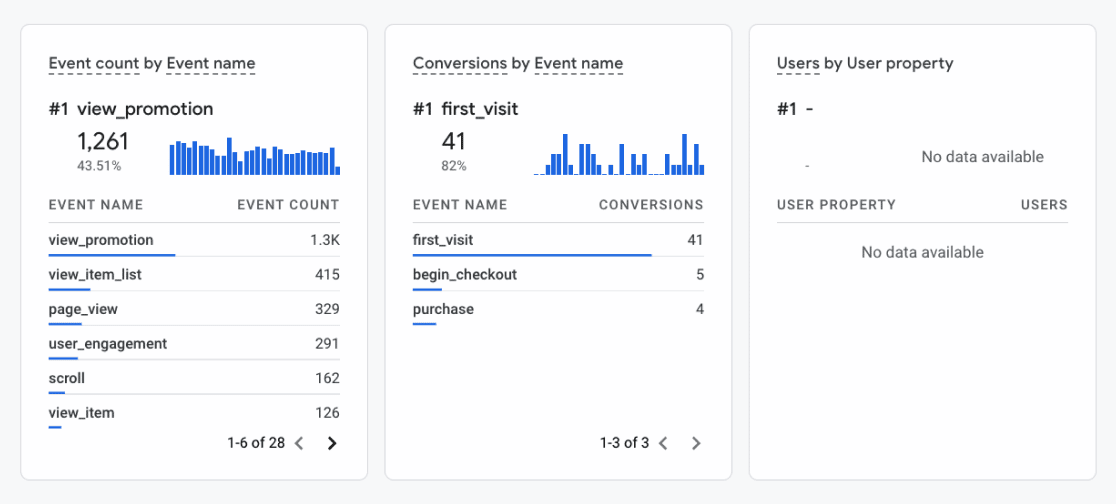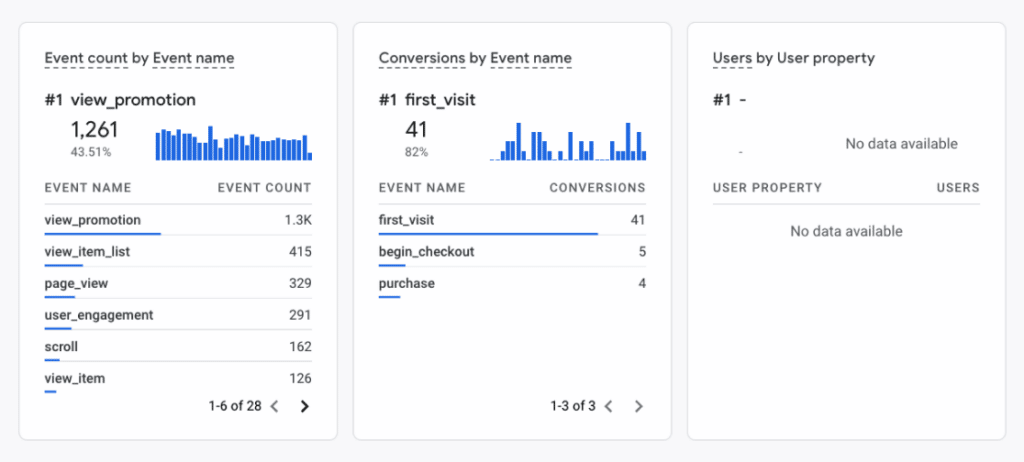 One other feature of the Realtime report is to randomly see the activity of a single site visitor by clicking the View user snapshot button in the top right corner.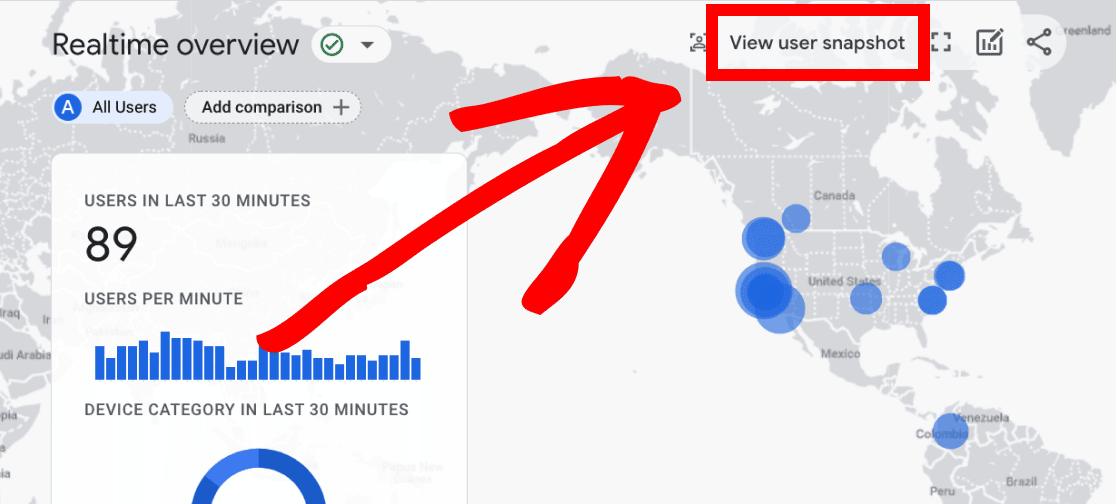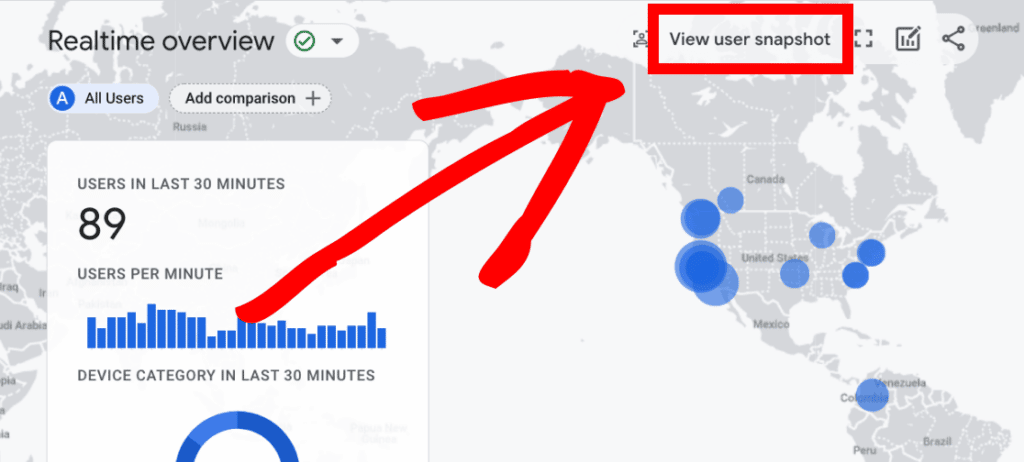 In the snapshot view, you'll be able to see how a random user found your site, the events triggered, the location, and the device they're on.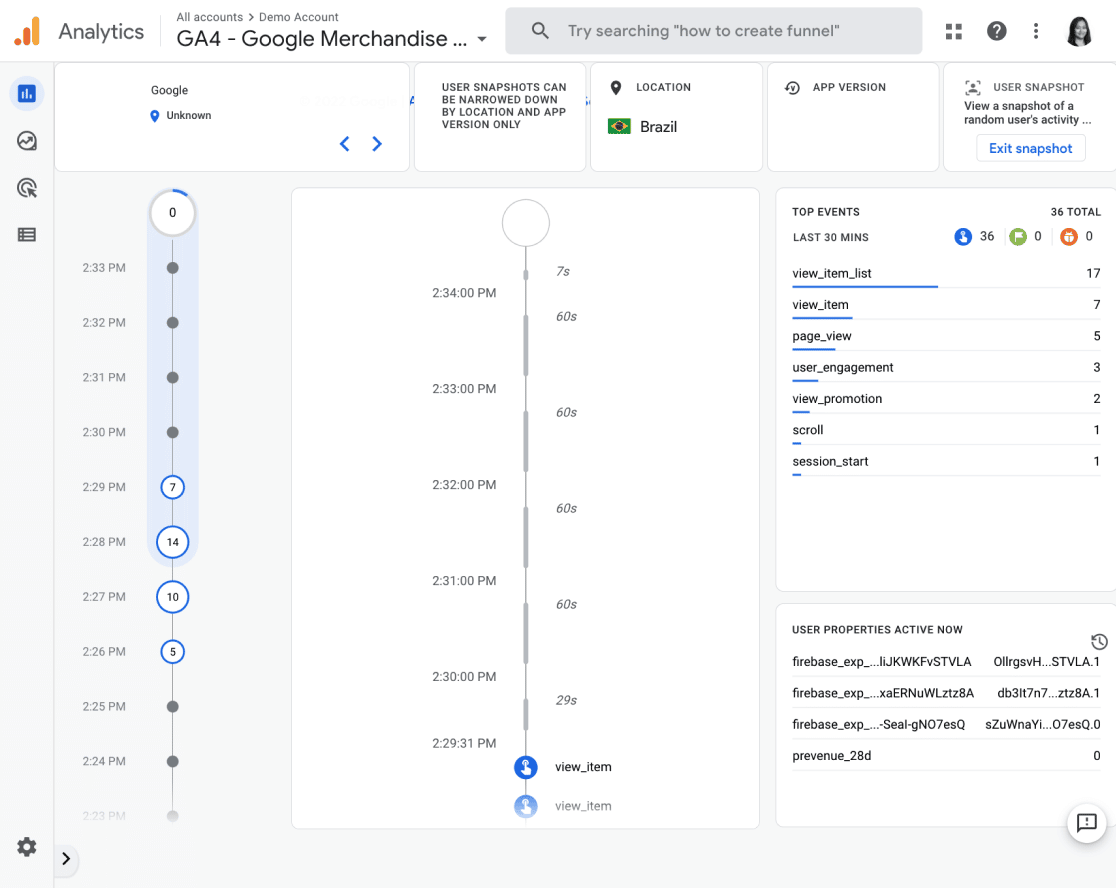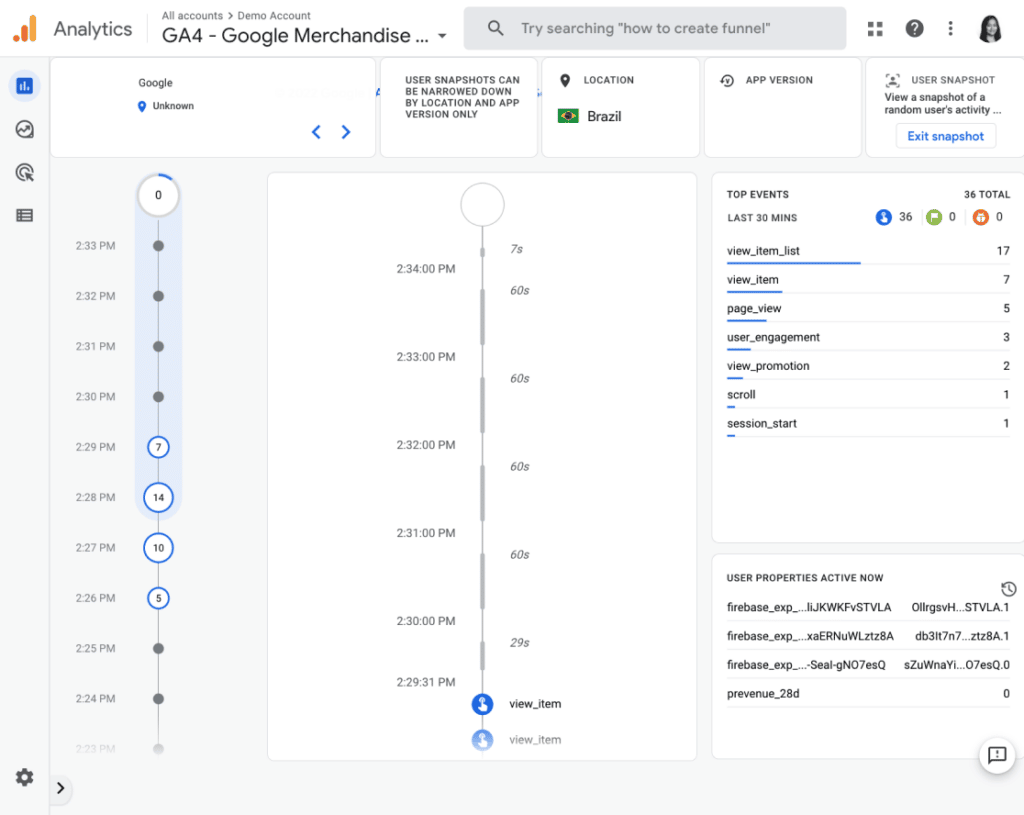 Clicking on the arrows at the top left of the page will switch to another random site visitor.


That's all! You learned about Realtime reports in GA4 and what information you can see when viewing reports.
What's next? Learn How to Track Form Submissions in Google Analytics (The Easy Way).