Do you need to add some custom JavaScript to your ExactMetrics Google Analytics Tracking?
In ExactMetrics Pro, you can easily add JavaScript through our Custom code section.
Step 1: Within your WordPress admin, open the ExactMetrics » Settings page: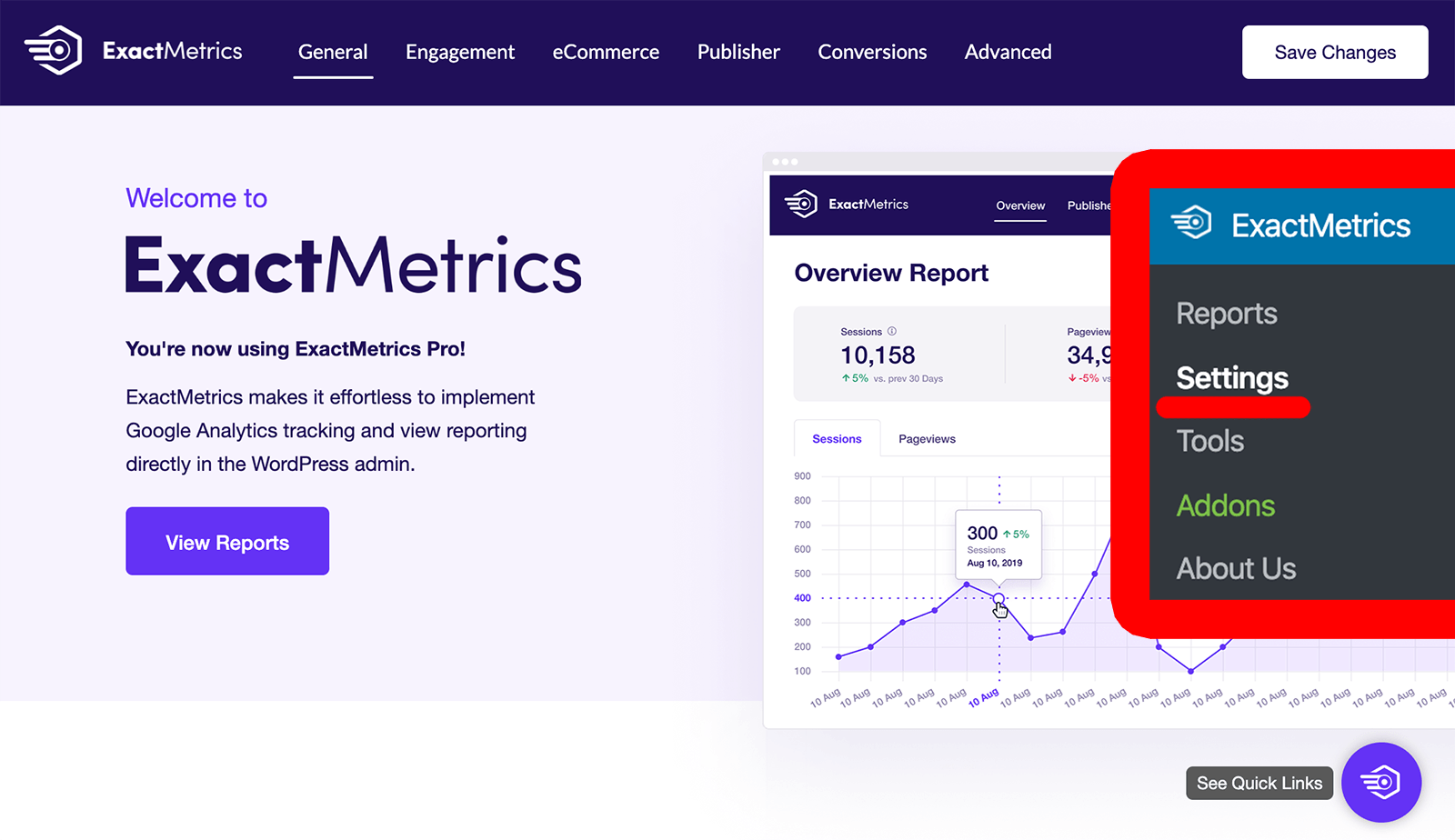 Step 2: Click on the Advanced tab:

Step 3: Find the Custom code area. You'll see where you can add your custom JS: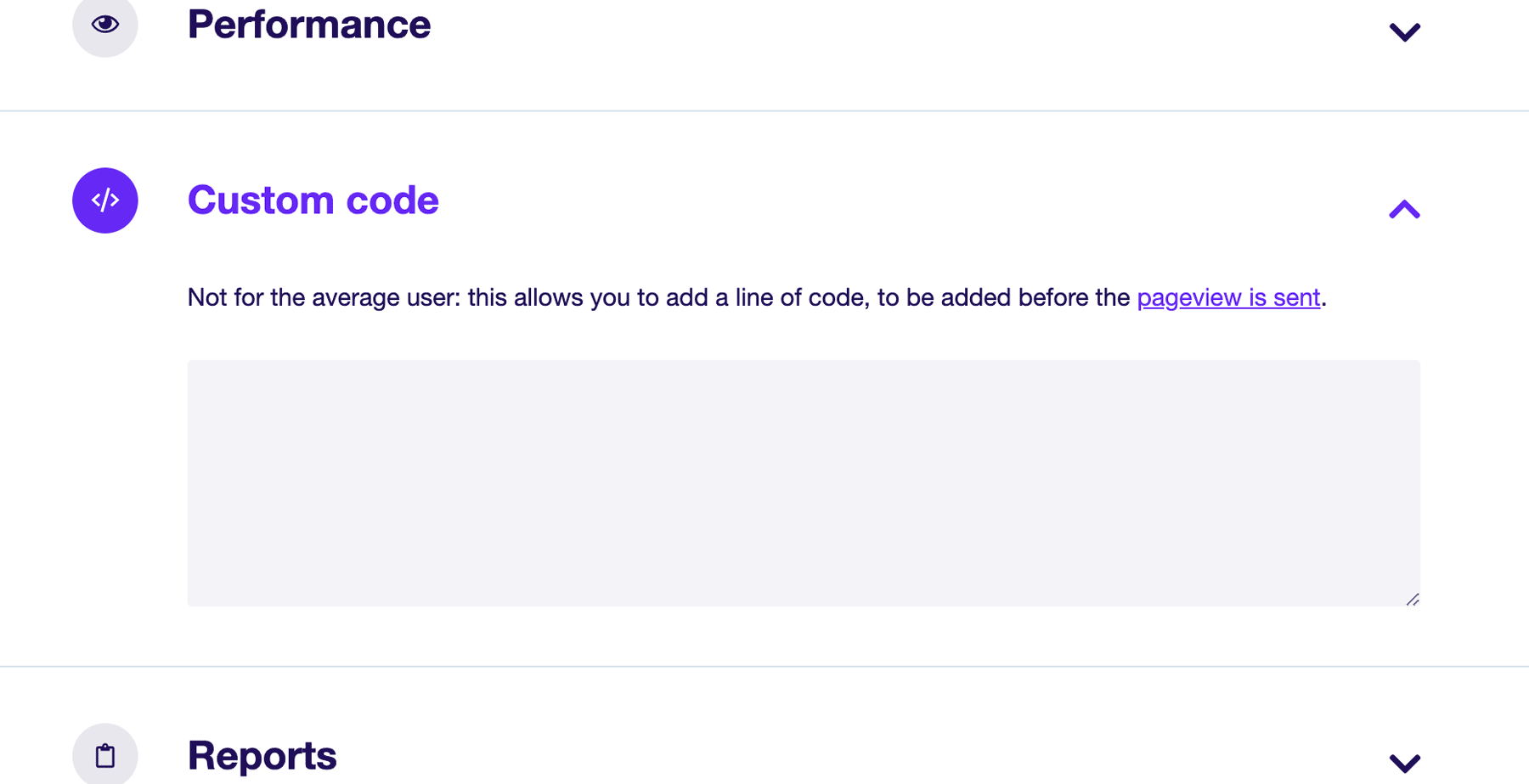 Please note that this is only for JavaScript and not for PHP code.
You did it! You learned to insert your custom JS code to extend your Google Analytics tracking!
What's next? Learn how to set up Custom Dimensions with ExactMetrics: How to Set Up Custom Dimensions.