Have you recently used Google's migration tool to get started with a GA4 property in preparation for when UA properties will be discontinued?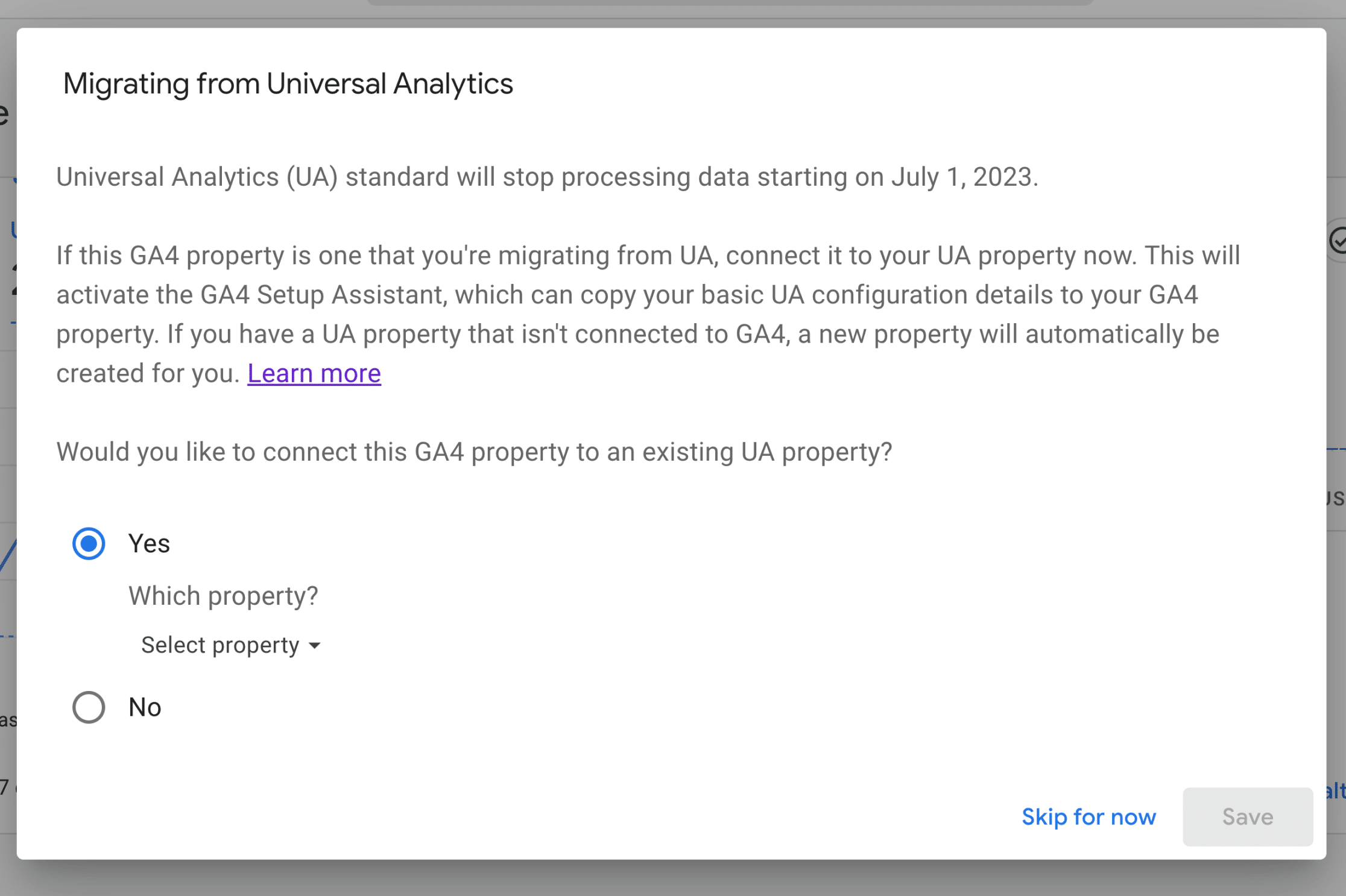 For non-ExactMetrics users, using the GA4 Setup Assistant is the recommended way to prepare for the upcoming changes.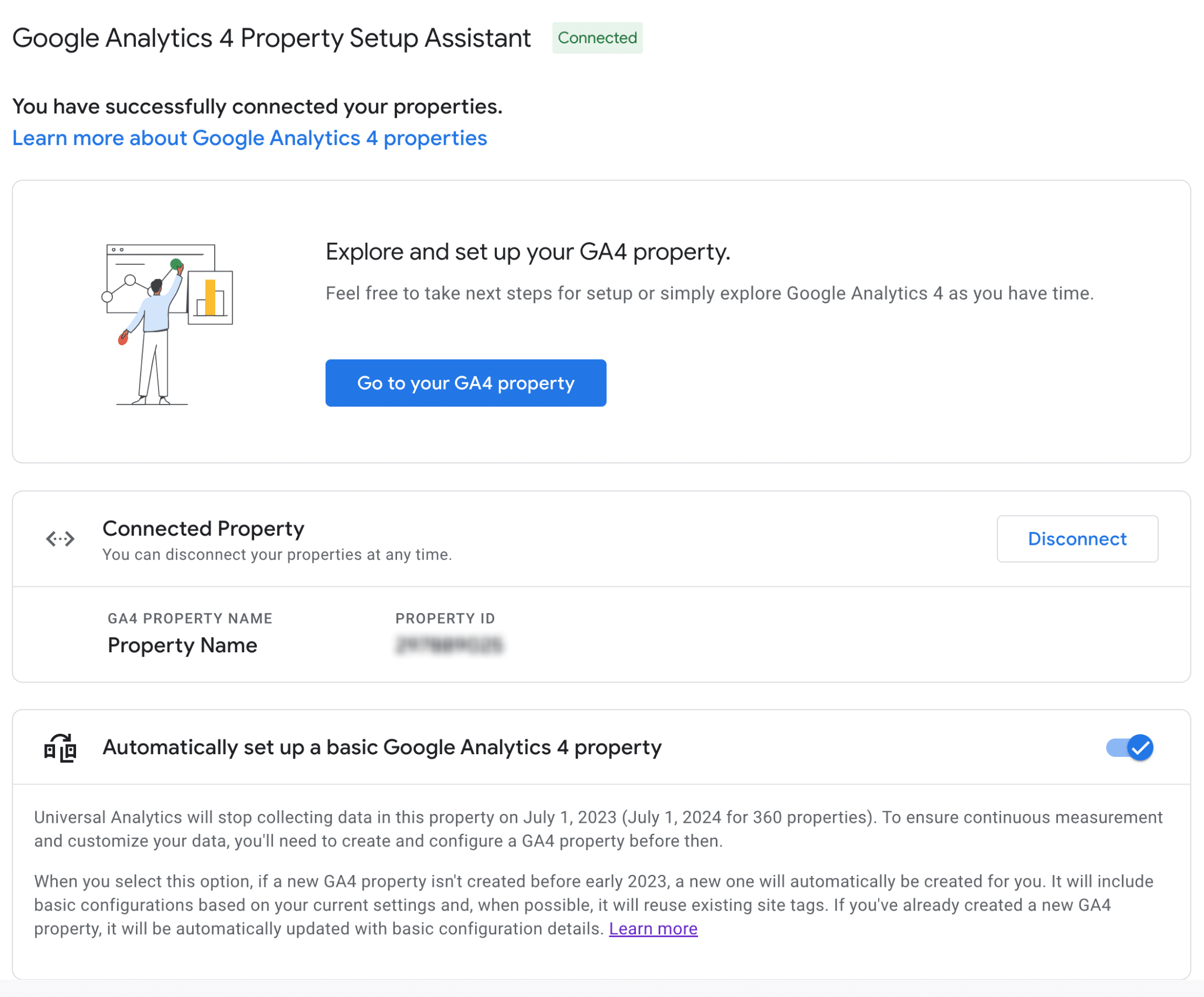 But if you are currently using ExactMetrics, there's good news!
In the latest versions of ExactMetrics, you already have the ability to easily dual track into your GA4 and UA property without further configuration needed at analytics.google.com.
To learn more, please read about how to set up dual tracking.
If you are currently using ExactMetrics and you are experiencing any of the following:
You are not able to schedule the deletion of your UA property
You are not able to delete your extra data steams
You are experiencing duplicate tracking issues on your WordPress site
It's likely because of the configuration done within the GA4 Setup Assistant.
To learn how to resolve the above conflicts, please follow this guide on how to disconnect your UA and GA4 properties from within the GA4 Setup Assistant, and make the necessary adjustments in your Google Analytics settings.
Prerequisites: 
You have a GA4 and UA property
You are the Administrator for your Google Analytics properties
Disconnect your Google Analytics properties
Visit analytics.google.com and select your UA property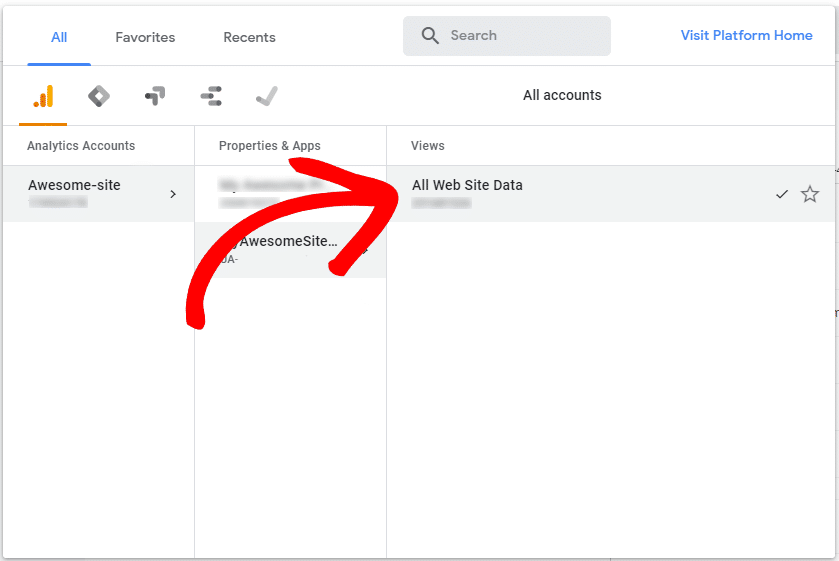 Click into Admin » GA4 Setup Assistant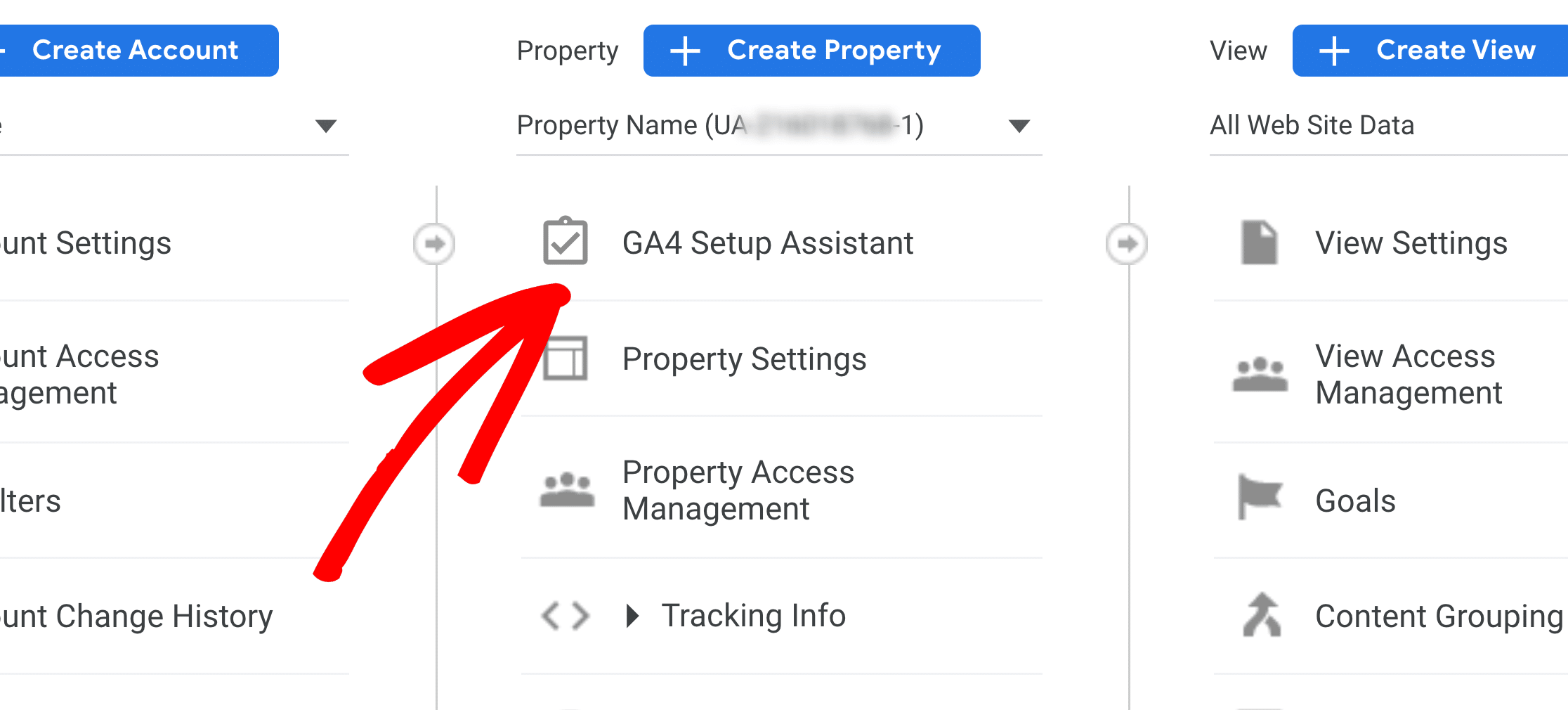 If you see you are Connected, find the Disconnect button by scrolling down the page.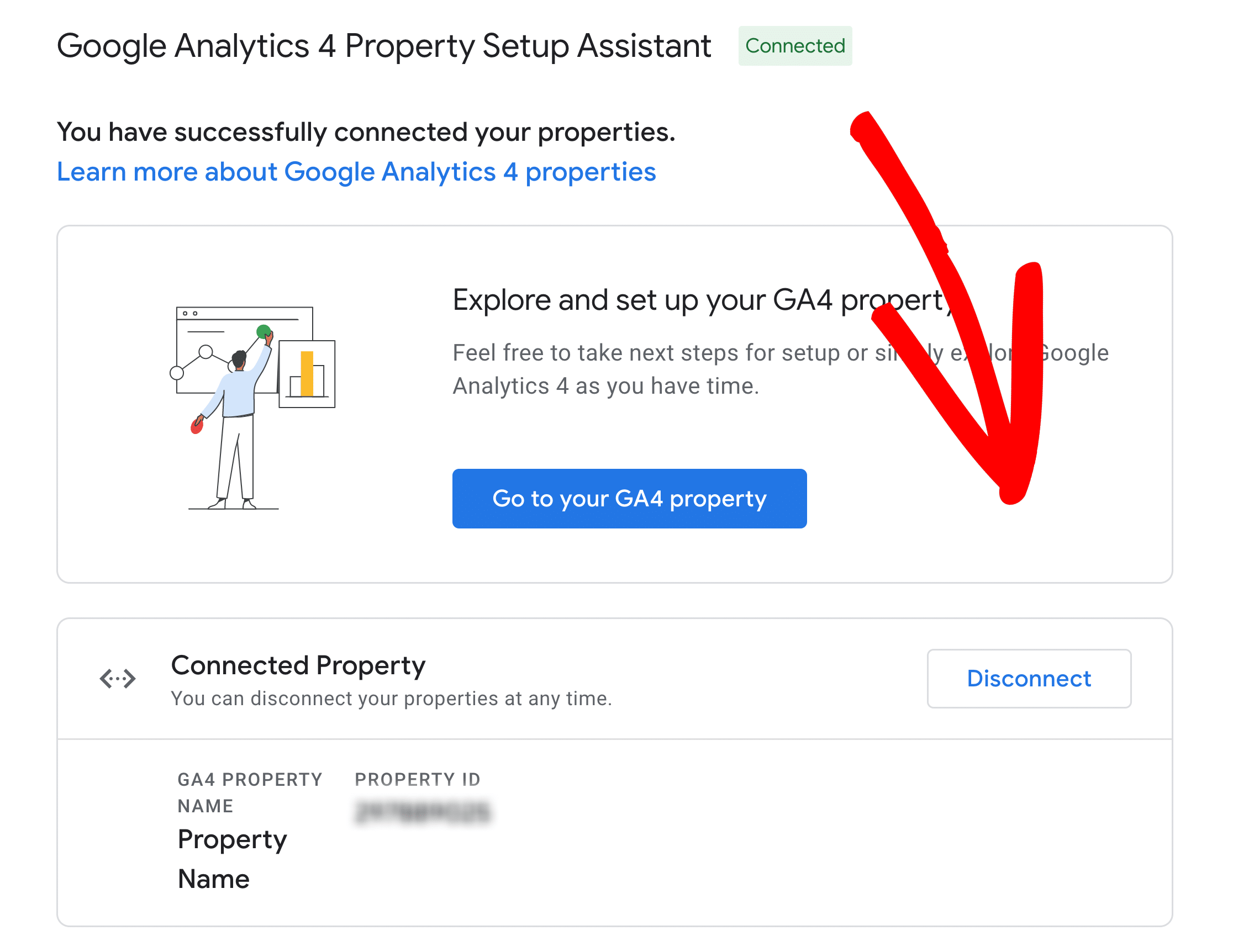 You'll be asked to confirm the change. Click on Continue.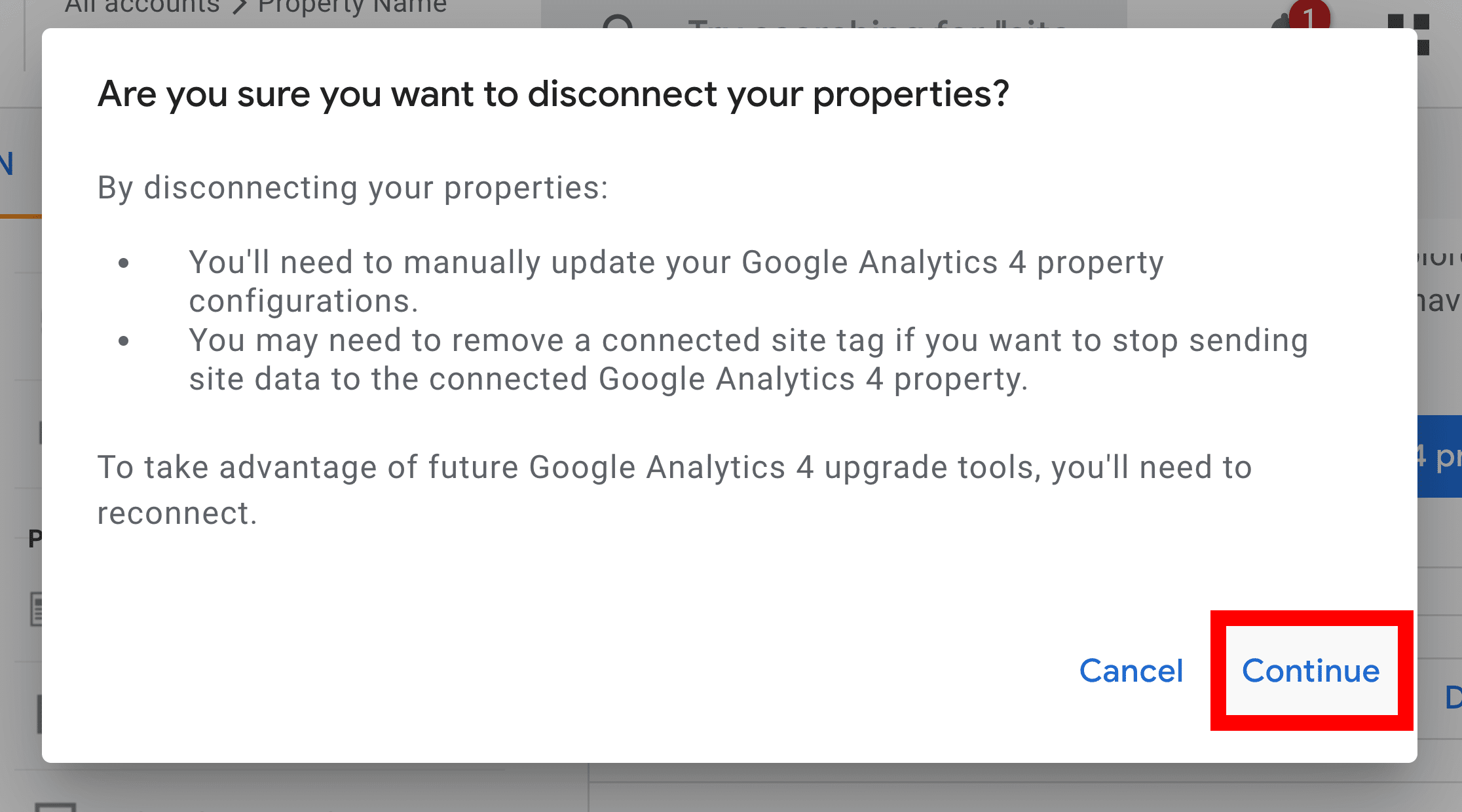 If the option Automatically set up a basic Google Analytics 4 property is enabled, please turn off or disable it.

While following these steps, if you were not able to click on any buttons because they were grayed out, you'll need to reach out to the owner of the property who has Administrator access to complete the steps, or to provide you with the appropriate access.
Remove Connected Site Tags
We recommend also checking if you have any Connected Site Tags in your UA and GA4 property settings. If these tags are present, it can contribute to duplicate tracking issues.
Check and remove any Connected Site Tags by following these steps:
UA property
With your UA property selected while on the Admin page, go to Tracking Info » Tracking Code.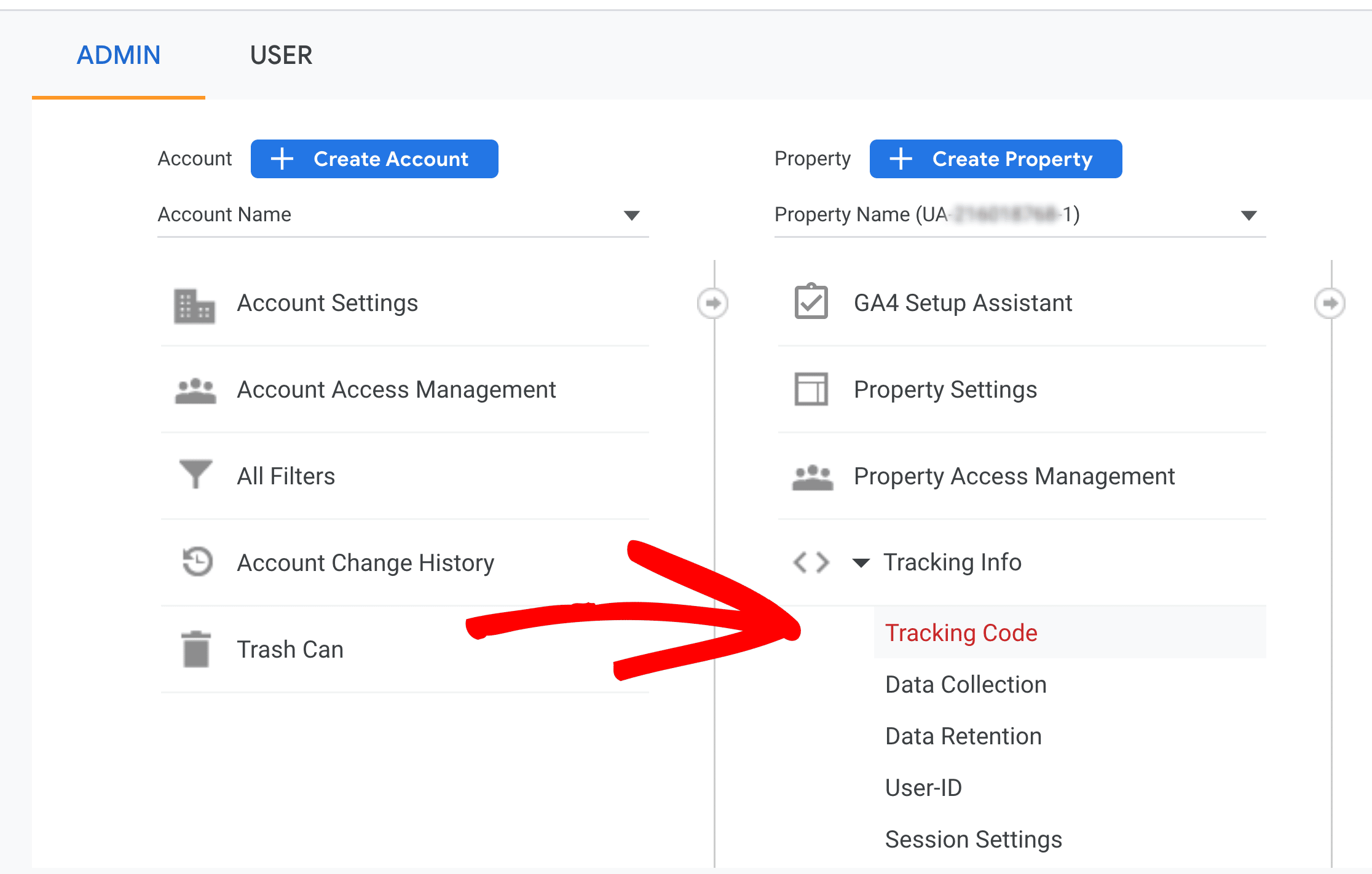 Locate the Connected Site Tags section and click on it.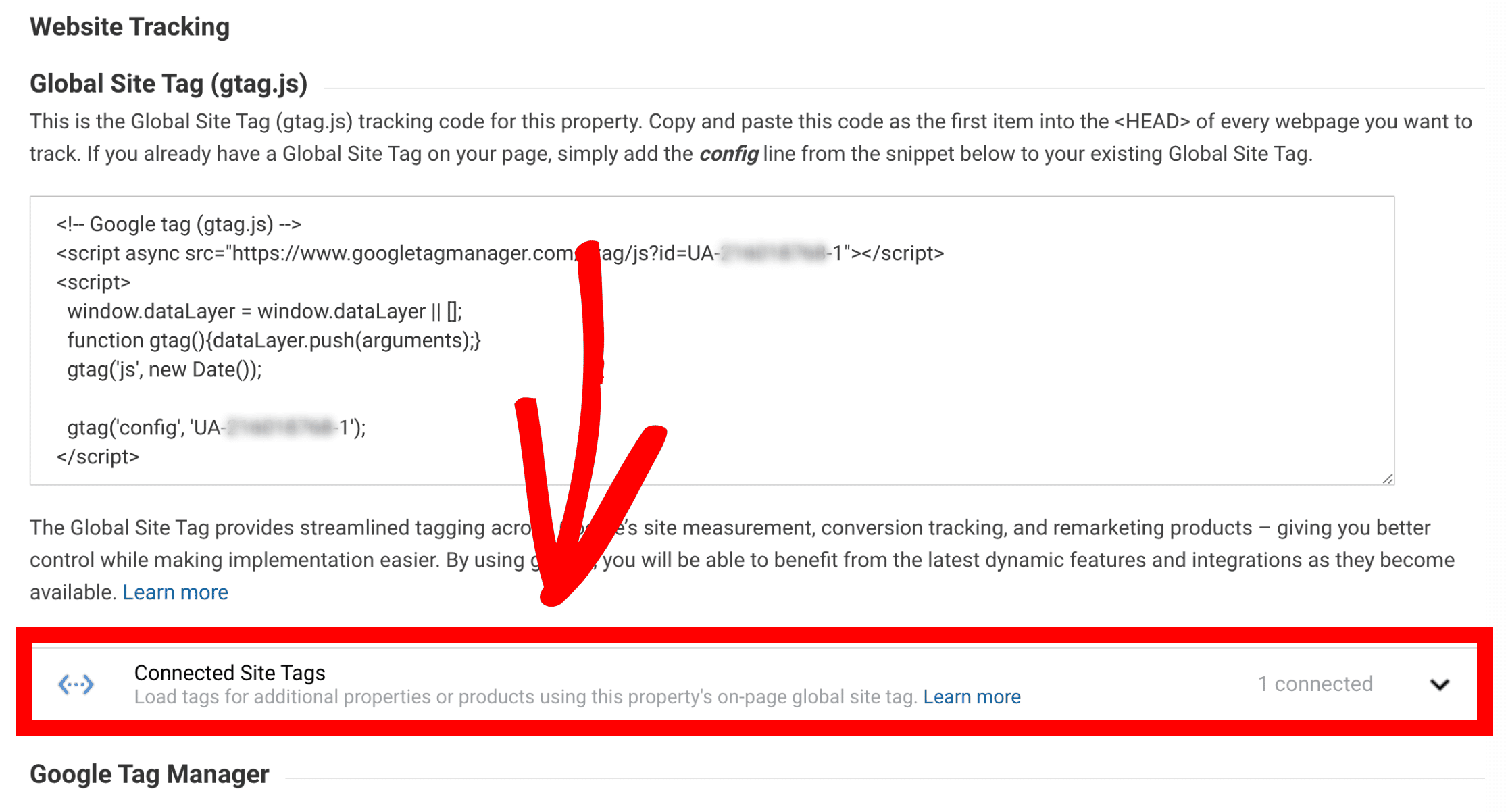 If there are any tags present, click Remove tag.

GA4 property
Now switch to your GA4 property and in the Admin page, click on Data Streams to open your existing ExactMetrics stream.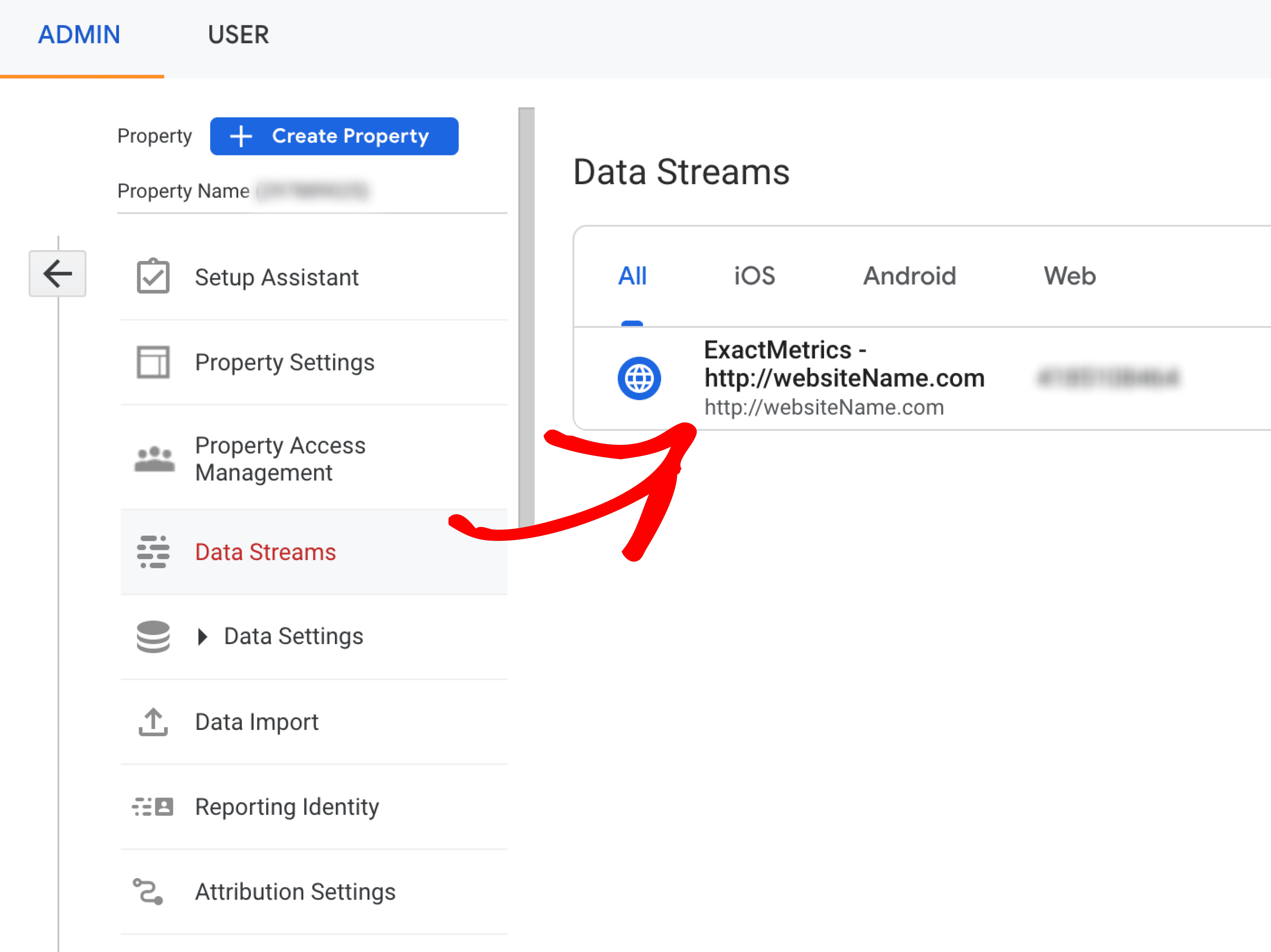 Locate the Manage connected site tags option.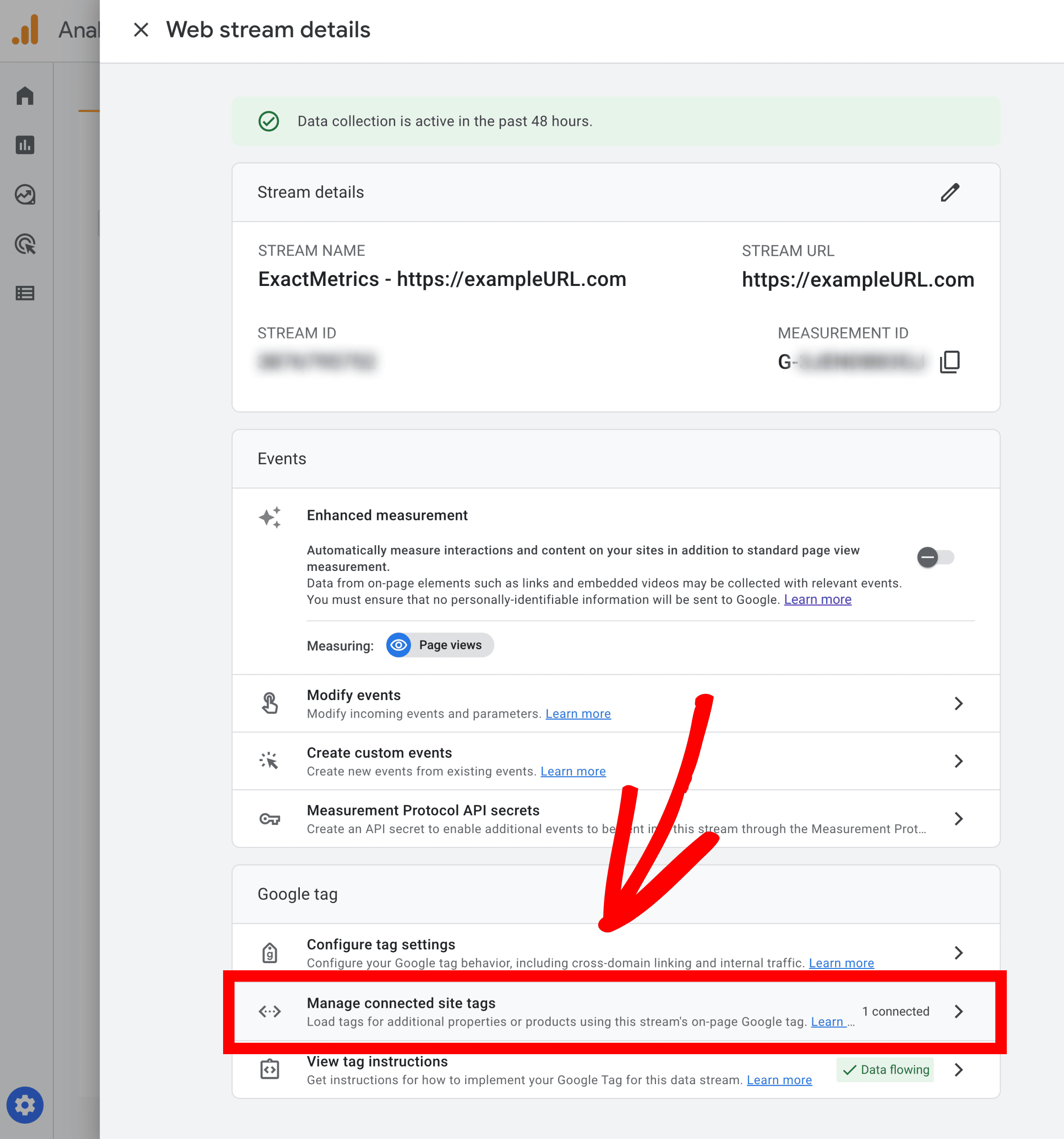 If there are any tags present, click Remove tag.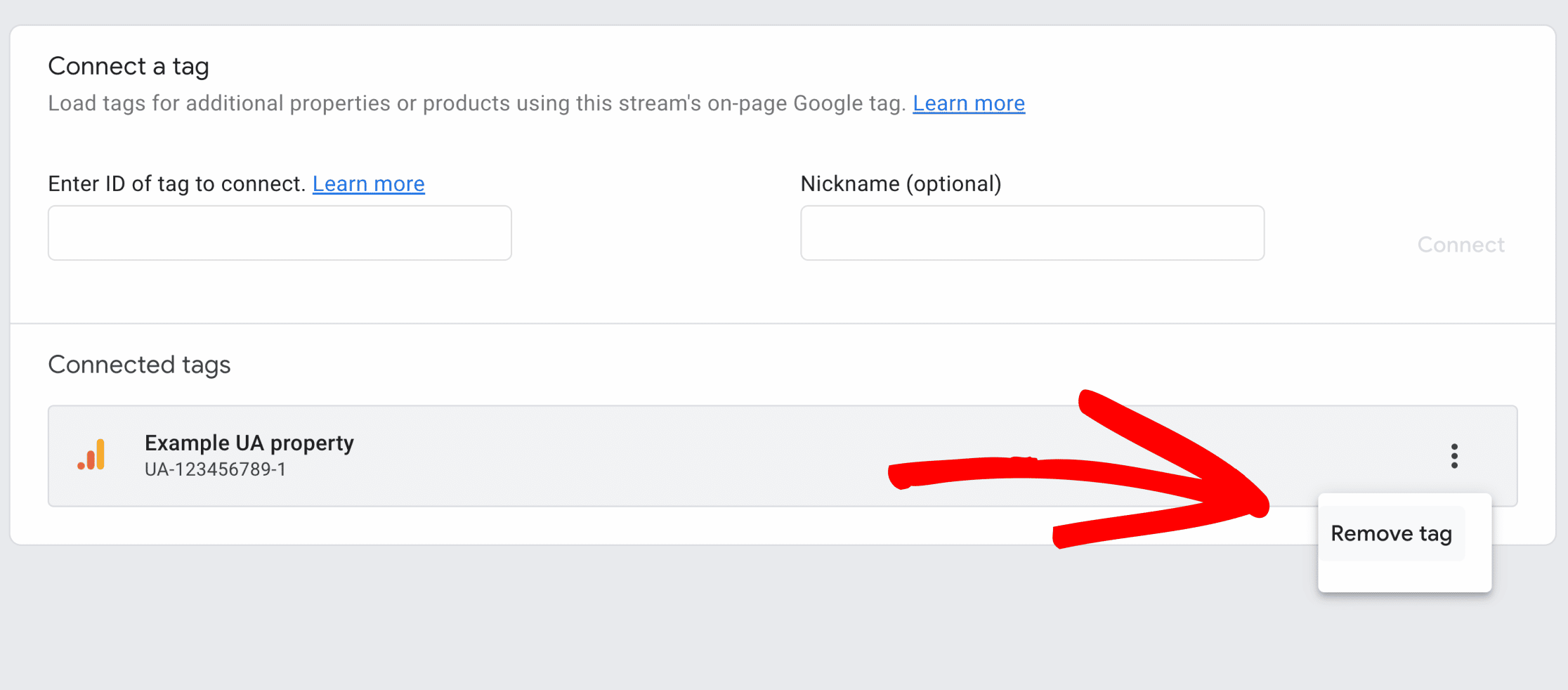 That's all!
Removing these tags will prevent extra tracking or measurement IDs from being inserted into your website since ExactMetrics already inserts your tracking code for you for both your UA and GA4 property, once our Dual Tracking feature is properly configured.