With Google Analytics, sometimes you may need to invite another user to your Analytics account to help look over your reports or to have someone help assist you in your Analytics setup. This is done quite easily by granting other users access to your site's data without needing to share login details.
Follow this guide to learn how to grant user access to Google Analytics for ExactMetrics support.
Step 1: Open Your Settings in Google Analytics
In your Google Analytics account, choose the site that you wish to grant access to.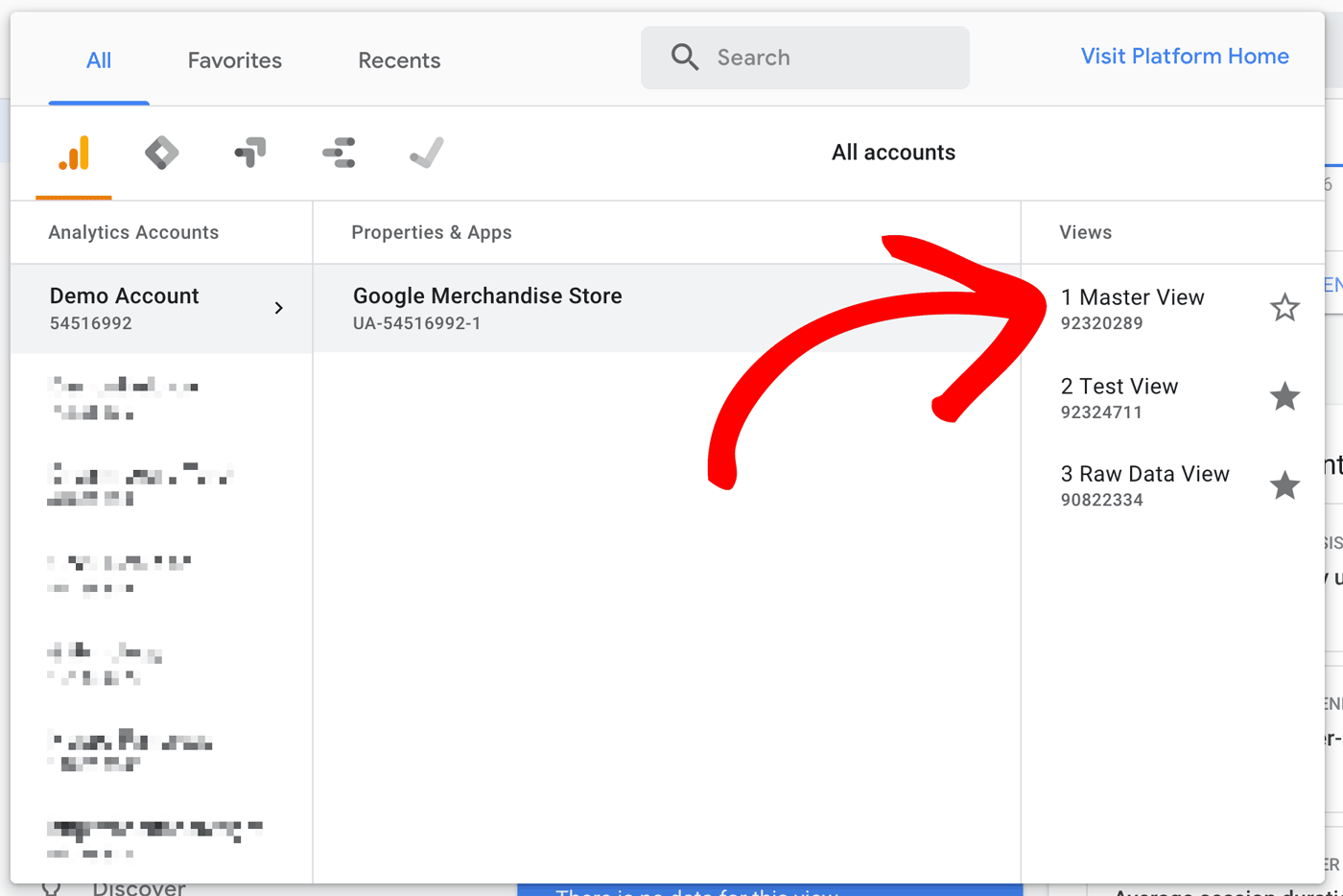 Then head over to Admin.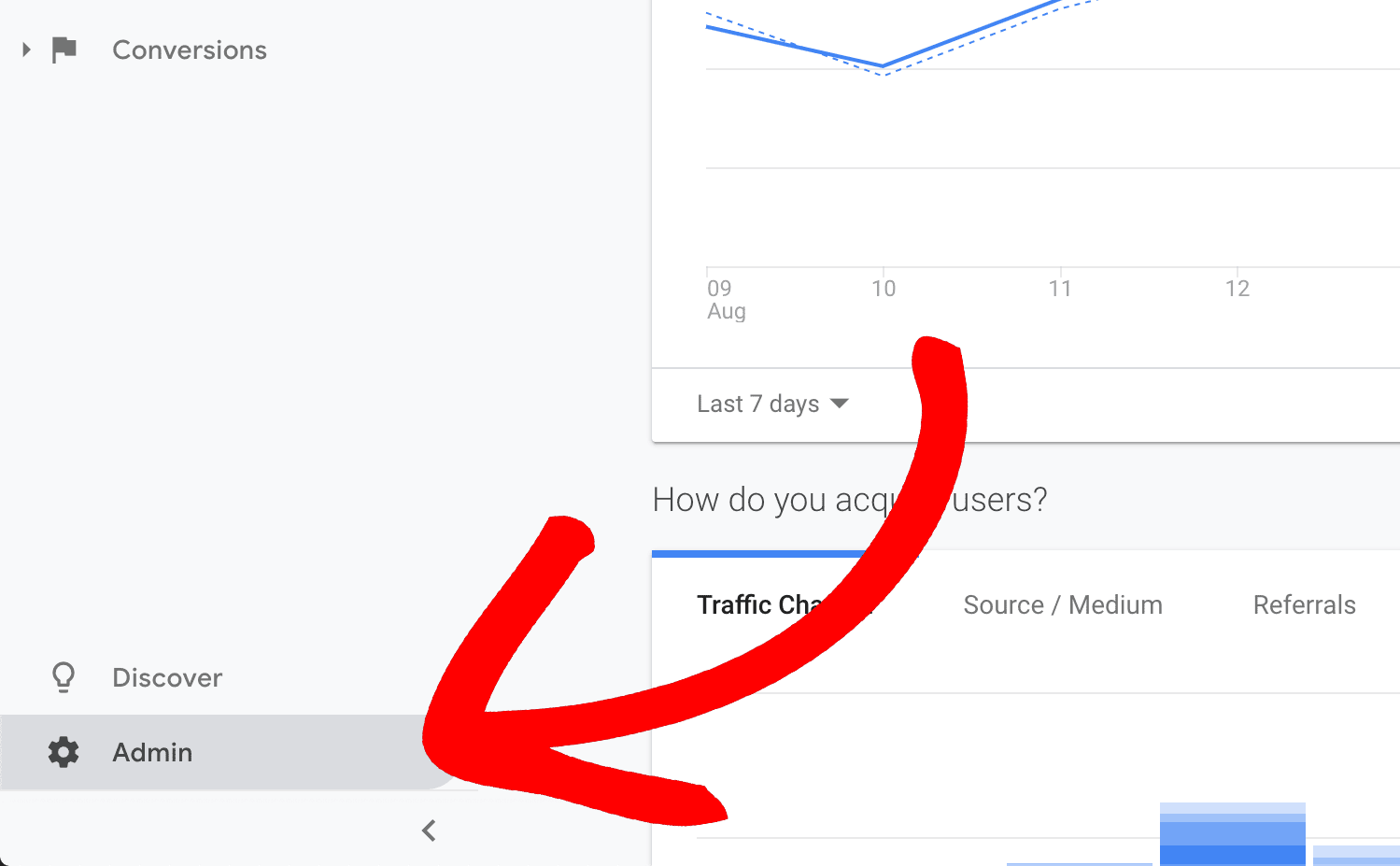 There will be a User Management option under every level: Account, Property, and View.
At each level, you can allow users to…
Account: Add other users, add other websites, and link data between you AdWords and AdSense.
Property: Get access to the tracking code, adjust retargeting code and settings on a particular website.
View: View any reports, or add content groupings and goals.
For this guide, we'll be focusing on providing Property level access to your website Analytics.
Click into User Management within the Property column.

Step 2: Add Permissions to a User
To grant access to users, you'll need to know their email to provide access and manage permissions.
Within the User Management view, click the "+" icon.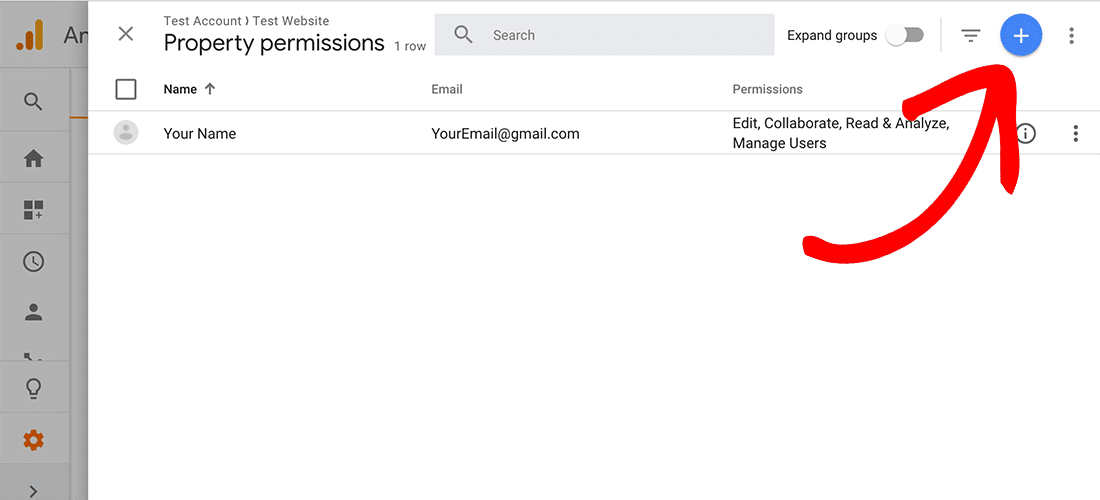 Choose "Add new users" within the dropdown.

Enter the ExactMetrics support-access email, or email of the user you wish to grant access to.
Check Notify this user by email if you want to send a notification to the user being added. There are also user permissions you can manage. ExactMetrics support will need Edit access.
Once you're finished, click Add.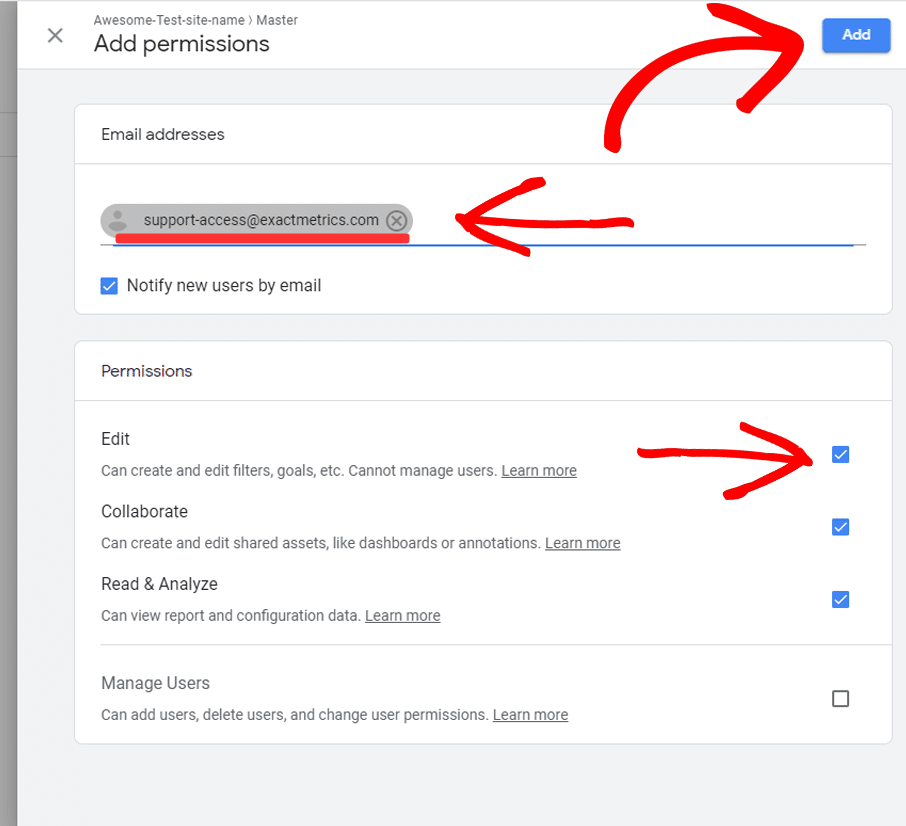 You did it! You've granted user access to your Google Analytics account.