Are you looking for your form conversion stats in ExactMetrics? Follow this guide to learn how to view your stats tracked by the ExactMetrics Forms Tracking Addon.
Once the Forms Addon is activated, you'll start collecting data after some time, so you may not see any data right away.
Once some time has passed, you can check your stats by going to ExactMetrics » Reports » Forms.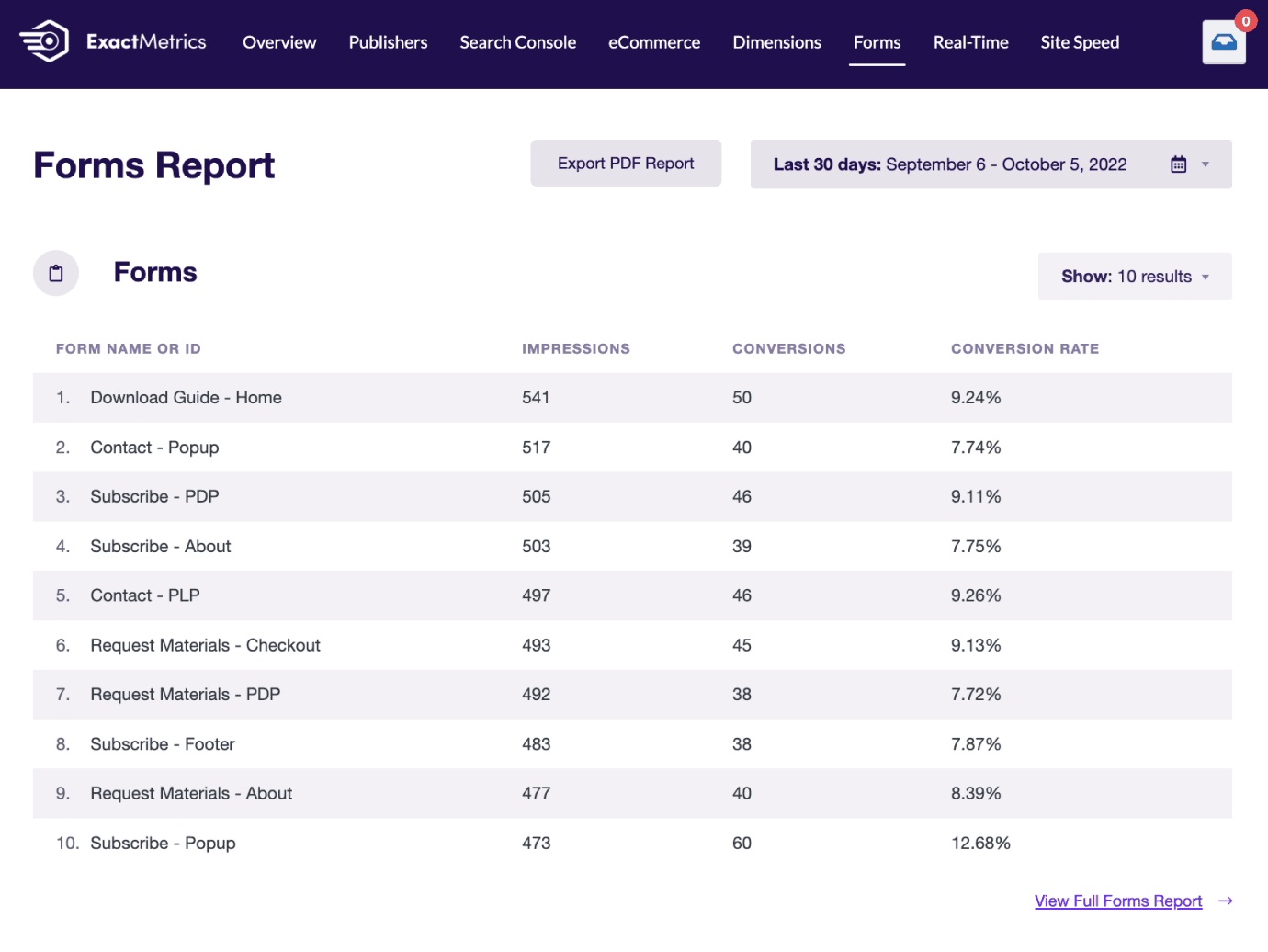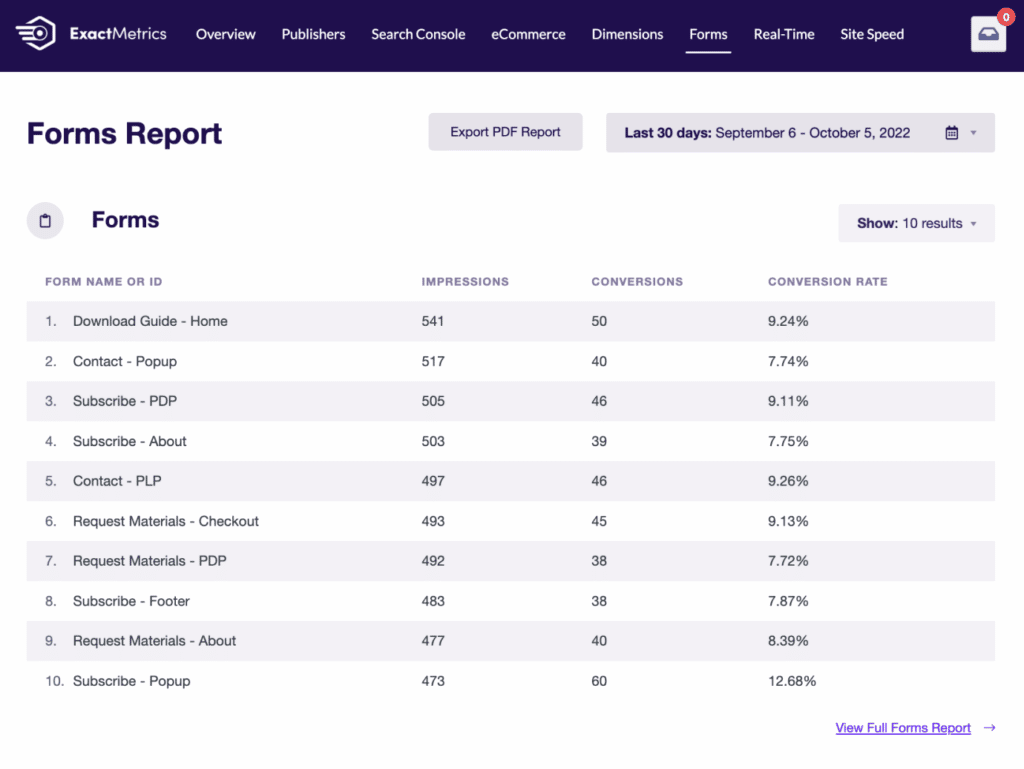 What Data the ExactMetrics Forms Report Displays
In the report, you'll see the following stats for the date range selected:
Form Name or ID
Impressions
Conversions
Conversion Rate
You can adjust the date range through the date-picker.
If you want to view more details, you can click the "View Full Forms Report" link.
The full report will open up in Google Analytics. From there, you can add a secondary dimension to the report to view further details.
You did it! You learned how to view your form conversion stats in ExactMetrics.
What's next? Learn how to adjust the bounce rate in your Google Analytics: How to Adjust the Bounce Rate in Google Analytics