What exactly is Google Analytics? How do statistics help website owners boost their online website? How does it all work?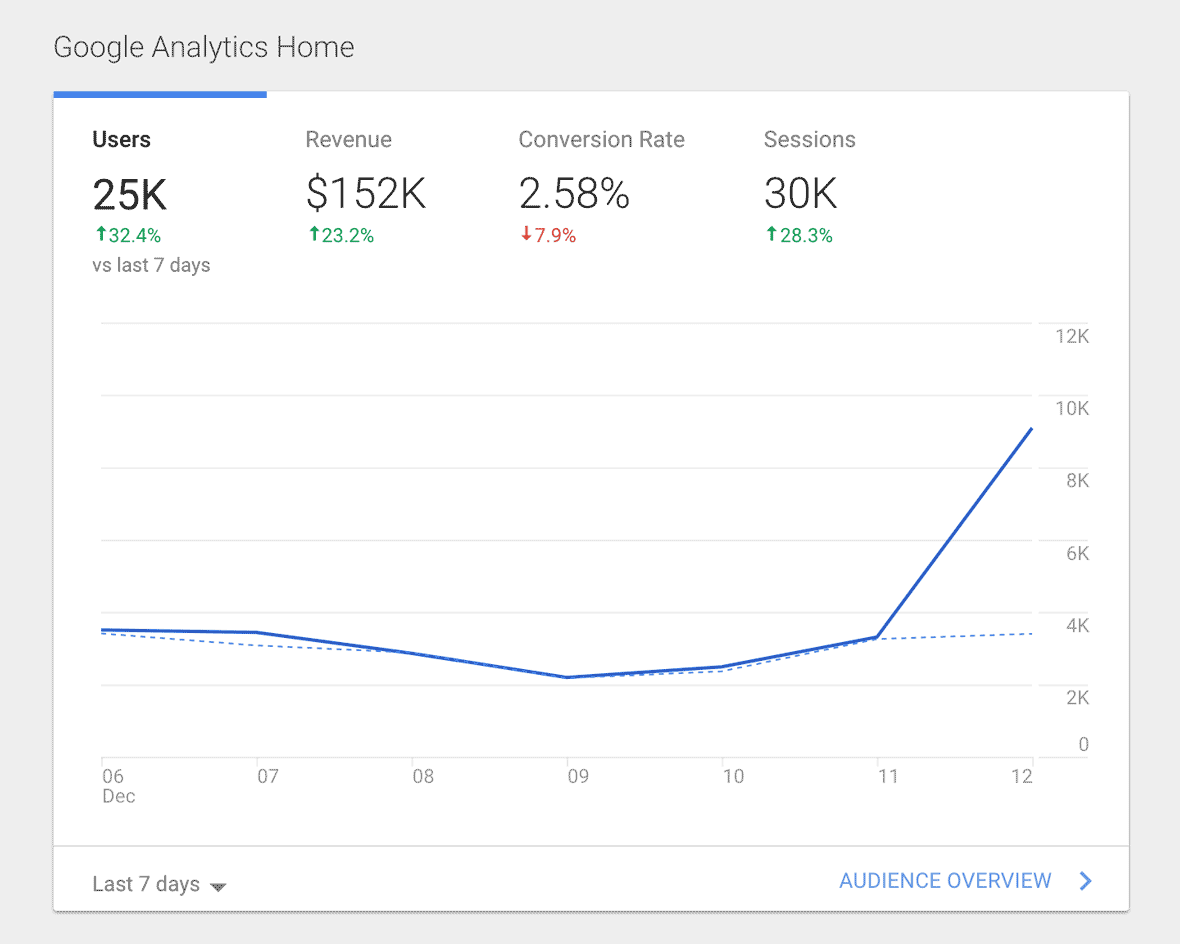 Google Analytics is a free statistics tracker that can be used to find out:
How visitors find your site.
How visitors interact with your site.
How your business is performing (see the health of your eCommerce and lead conversions).
To gain a deeper understanding of how to view visitor stats, read through this guide to learn more about the essential areas of Google Analytics:
The Google Analytics ABC's.
Google Analytics primarily measures the following:
Acquisition: Learn where your visitors are coming from.
Behavior: Learn what they are doing while visiting your website.
Conversions: Learn how your business is doing, such as the number of sales and lead generation data.
Conversion:
When a visitor turns into a lead, a sale, or performs a desired action in your marketing funnel.
Measurements are provided through visual reports (the building blocks of Google Analytics).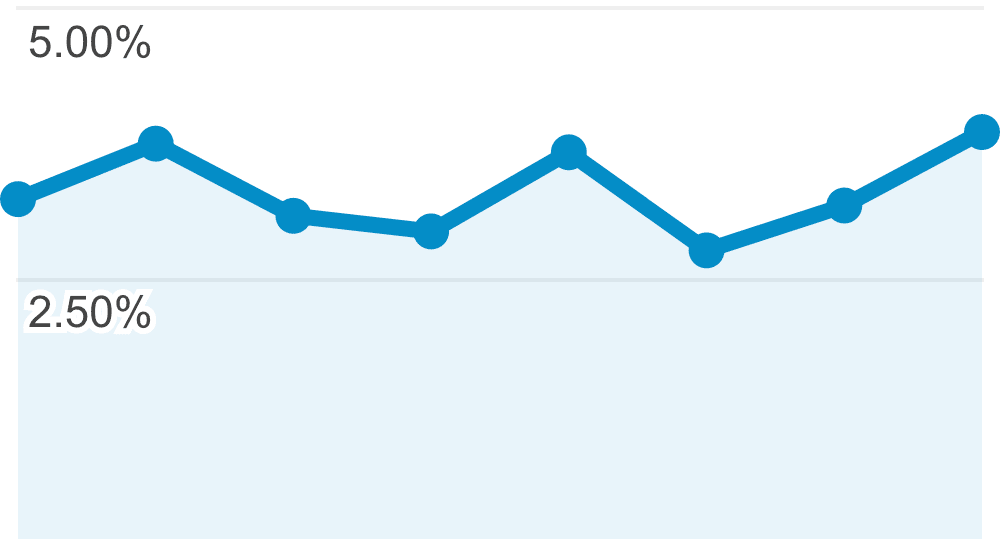 Google Analytics Reports Overview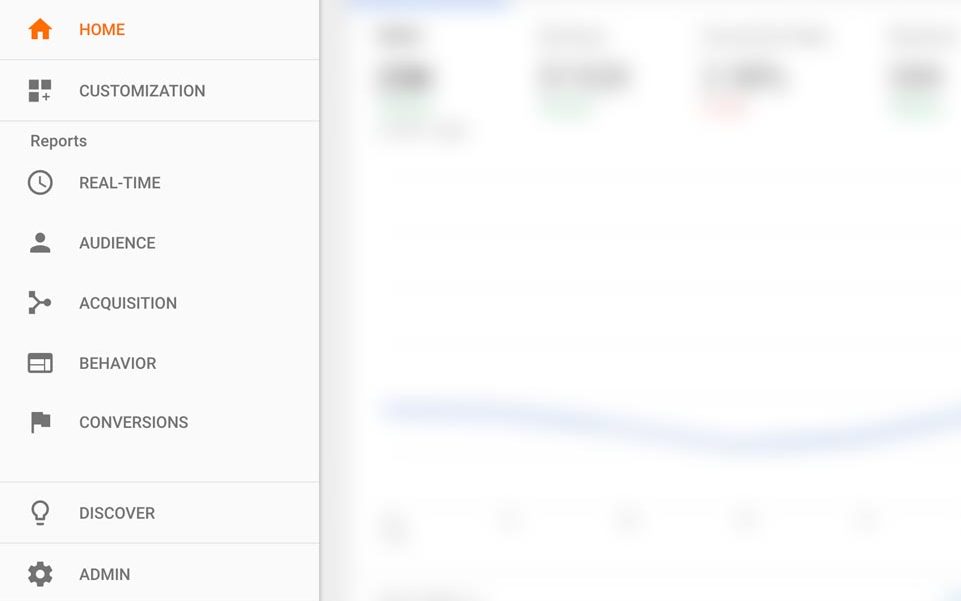 The primary pages or reports found in Google Analytics are:
Home
Customization
Real-time
Audience
Acquisition
Behavior
Conversions
Admin
In addition to Acquisition, Behavior, and Conversions reports (as mentioned above), you can…
See an overview of your stats in Home.
Create custom reports in Customization.
View Real-time reports to see data on the visitors on your site right now.
View demographics info (if enabled), user tracking info, and more about your visitors in Audience.
Share access and adjust your account, property, or view settings in Admin.
Introduction to The Acquisition Reports in Google Analytics
If you want to learn all about where your visitors come from, you'll want to view your Acquisition Reports. In this report you can see whether your visitors came from:
Search or organic search
Adwords or Pay-Per-Click and paid search
Social Media
Referring sites
Direct (includes unknown)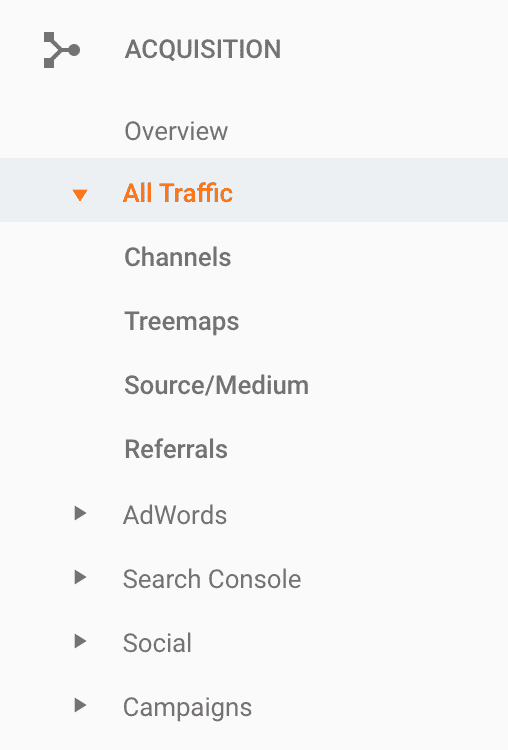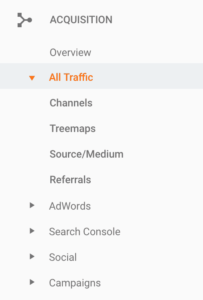 Overview provides an at-a-glance overview of your traffic sources.
All Traffic » Referrals provides more details on your website referrals:
If you linked your Adwords account to Analytics, you can view Adwords and Campaigns and see details on your Google Adwords Campaigns
If you linked your Search Console to Analytics, you can view Search Console and see information on your Organic Searches from Google search.
Click into Search Console » Queries to view the Search Query acquisition report:

Social » Overview provides details on social media referrals, whether Youtube, Facebook, Reddit, and so on:

Introduction to the Google Analytics Behavior Reports
To learn about what your visitors are doing while on your website, you'll want to view your Behavior reports.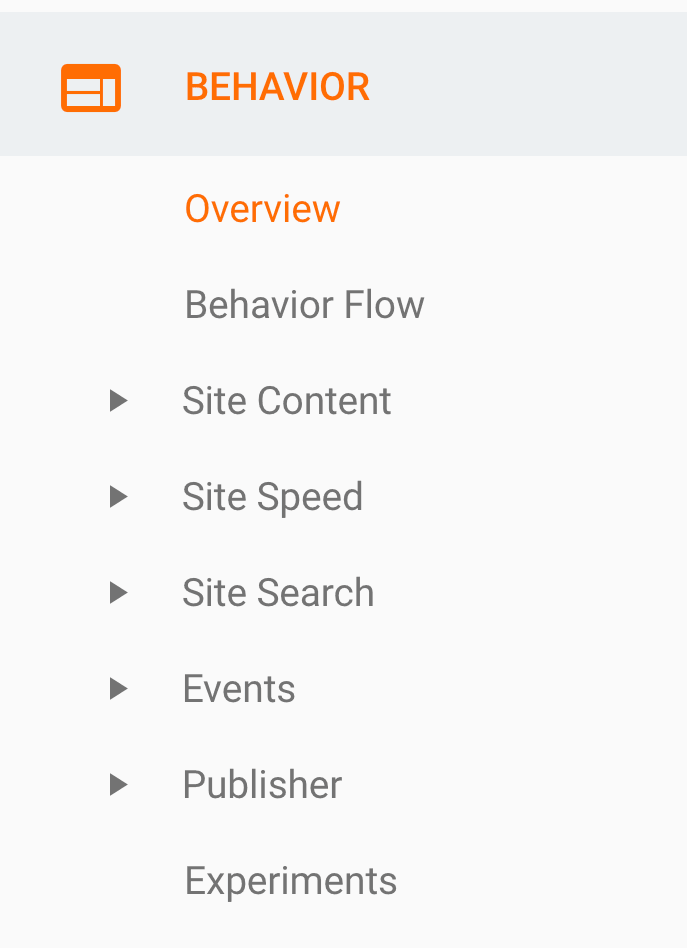 See Behavior » Overview for a general overview of your visitor's behavior: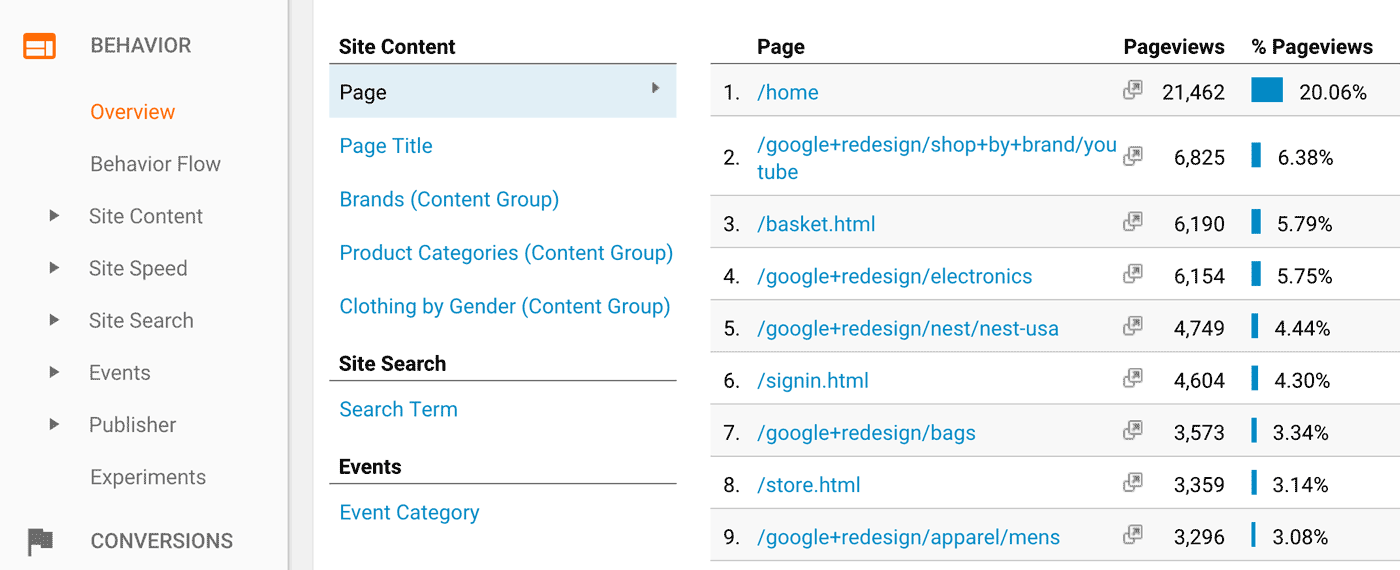 Behavior » Flow provides a visual of the most typical user flows your visitors are taking (including most typical site exits or drop-offs):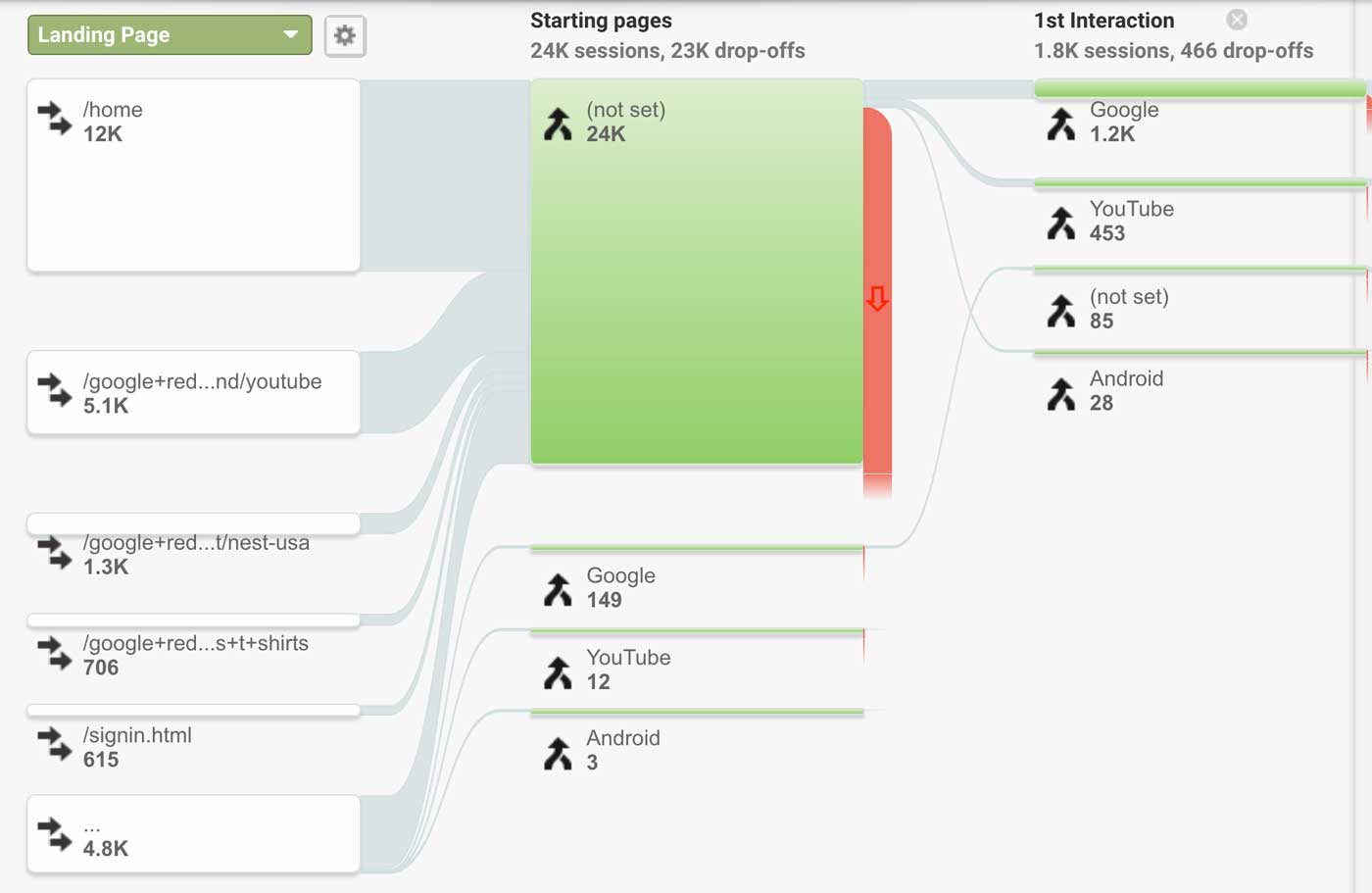 Site Content provides detail on behavior for individual pages.
Site Speed provides metrics on how fast your site is loading. A fast site means a better user experience.
Site Search provides detail on what search terms your users are searching for on your site. Learn how to enable site search tracking: How to Set Up Site Search Tracking.
The Events Overview report found In Behavior » Events » Overview provides an overview of events that ExactMetrics automatically tracks:
File Download Link clicks
Affiliate Link clicks
Outbound Link clicks
Form conversions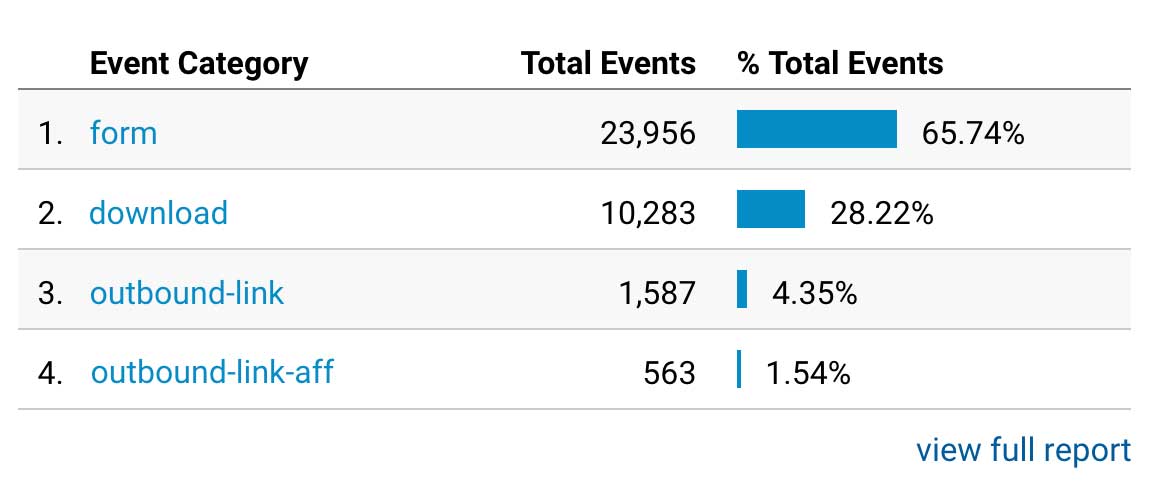 With our Forms Tracking Addon, you can track form events and compare form impressions to form conversions.
ExactMetrics automatically tracks File Downloads in Google Analytics as events.
Introduction to The Google Analytics Conversions Tracking Reports
To track your online sales, you'll need to configure your Google Analytics to track your product type, purchase tracking, and more. In short, setting up tracking on your eCommerce shop is exceptionally tedious. This is why we developed the eCommerce Addon for Google Analytics.
With ExactMetrics, you can get sophisticated eCommerce tracking for your online WooCommerce or Easy Digital Downloads store within a few clicks.
Goals Reporting
If you've set up on goals for your online store, you'll want to look into your Conversions report to measure the performance of your website.
Conversions » Goals » Overview provides a quick glance into your online store's goal completions or conversions: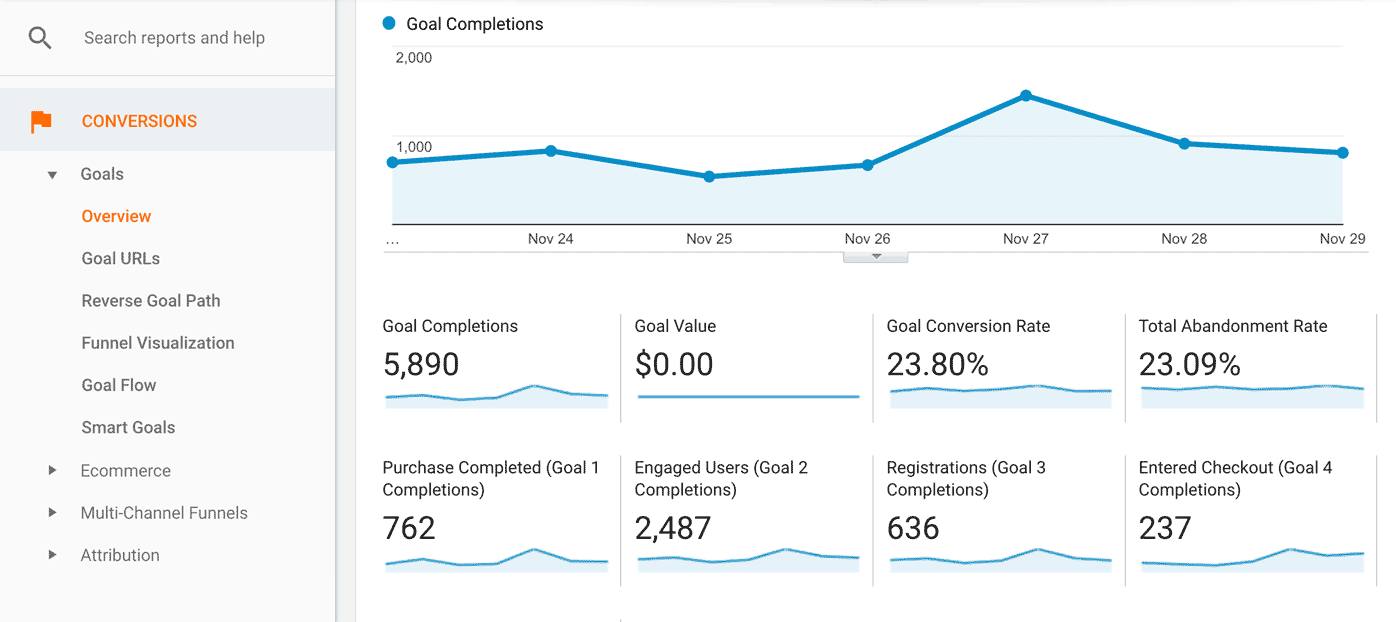 Ecommerce Reporting
With ExactMetrics, you can more easily configure Google Analytics' Advanced eCommerce reporting. To learn more about what's possible, check out Google's free course on eCommerce Analytics.
When you install and activate our eCommerce Addon for your WooCommerce (or Easy Digital Downloads), you will be able to view more metrics within the Conversions » eCommerce report such as:
Popular product
Average order value
Ecommerce conversion rate
Shopping Behavior
Checkout Behavior
Product Lists Performance
Sales Performance
Funnels
Conversions » Ecommerce » Overview provides revenue and conversion data: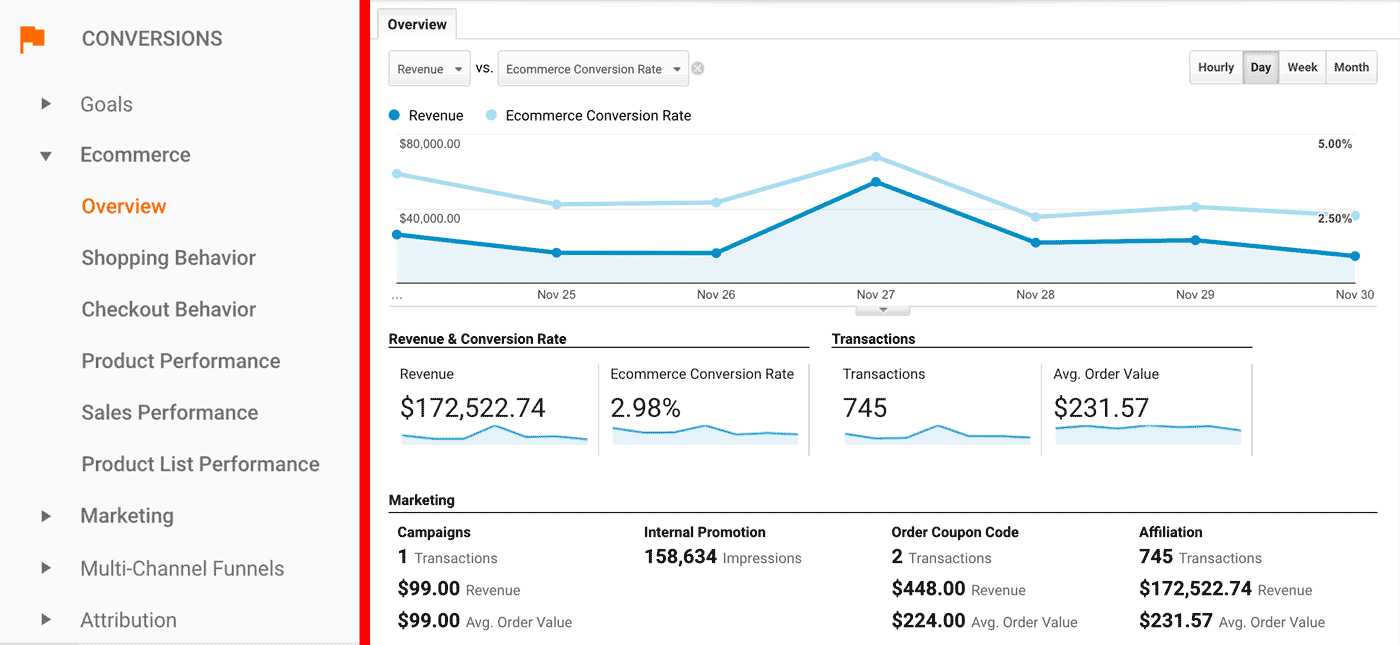 Conversions » Ecommerce » Product Performance provides data on your individual products: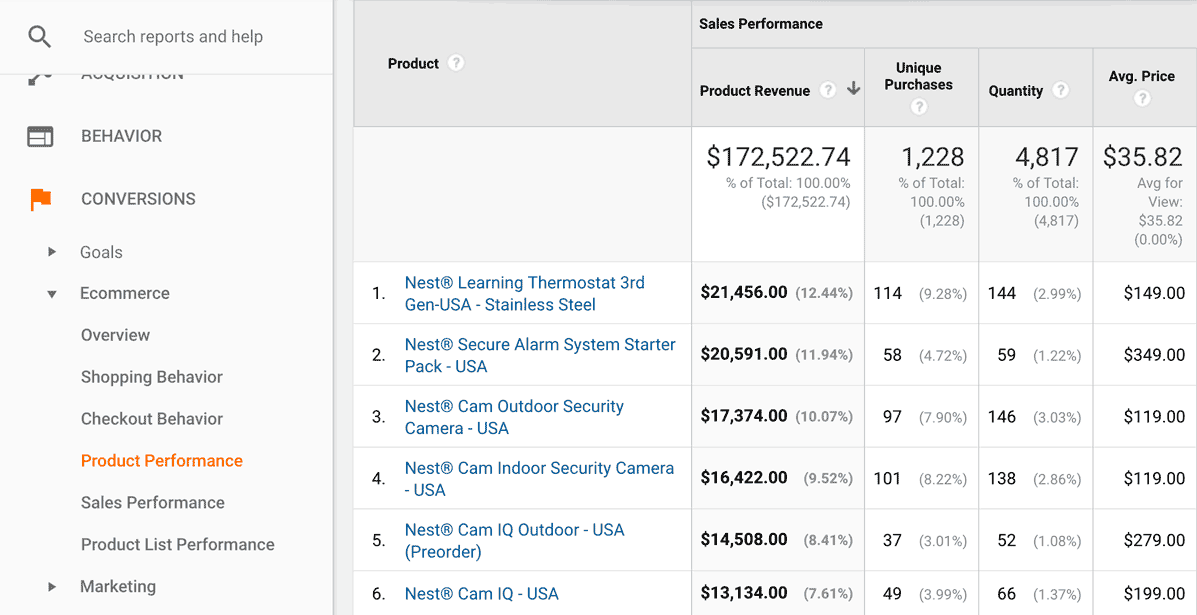 With detailed eCommerce data on the most popular products, visitor shopping behavior, and referral information, you can make data-driven decisions to contribute to your shop's success.
You did it! You learned a little bit more about what Google Analytics does and why it's essential for websites.
What's next? Take a look at our guide to setting up Affiliate Link Tracking, or eCommerce.