Do you need to determine which of your marketing campaigns are getting you the best results?
In this guide, we'll show you how to find your UTM campaign data within Google Analytics.
Are you wondering what "UTM Tracking Codes" are?
Learn more about tracking your marketing campaigns and UTM codes here:
Where do I Find my UTM Code in Google Analytics Universal Analytics Properties?
Step 1: Log into your Analytics account at analytics.google.com.
Step 2: Click on Acquisition » Campaigns » All Campaigns.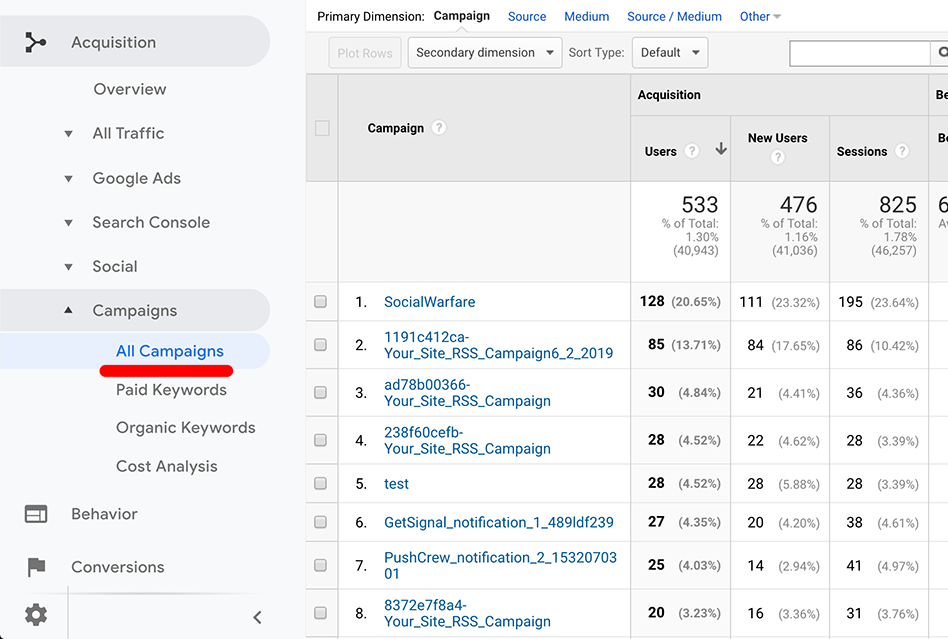 Step 3: From here, you can use Primary Dimensions to view more granular data:
Campaign
Source
Medium
Source / Medium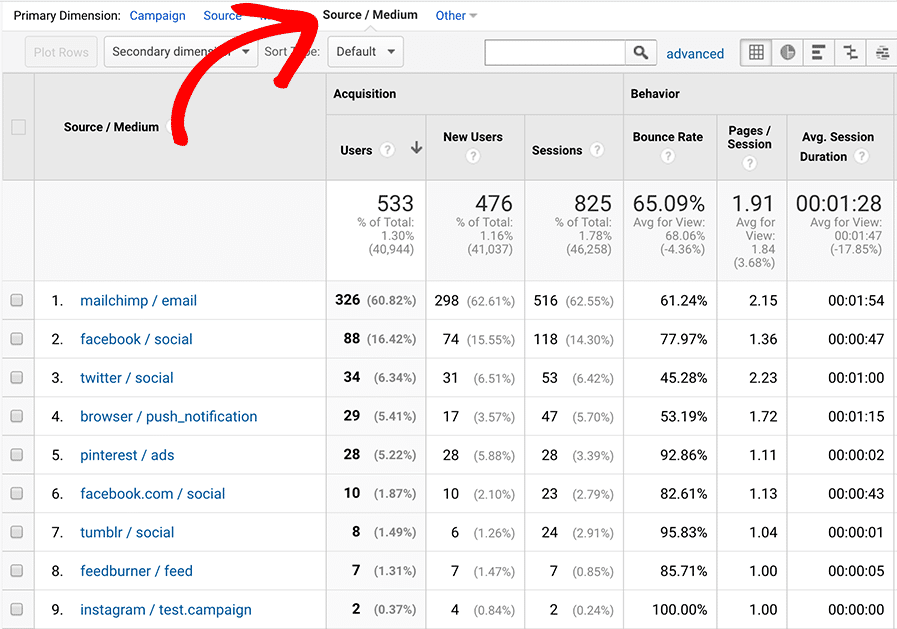 Step 4: You can also use a secondary dimension. For example, if you set the secondary dimension to "Event Category" you'll be able to compare how your campaigns are performing against other campaigns of the same medium: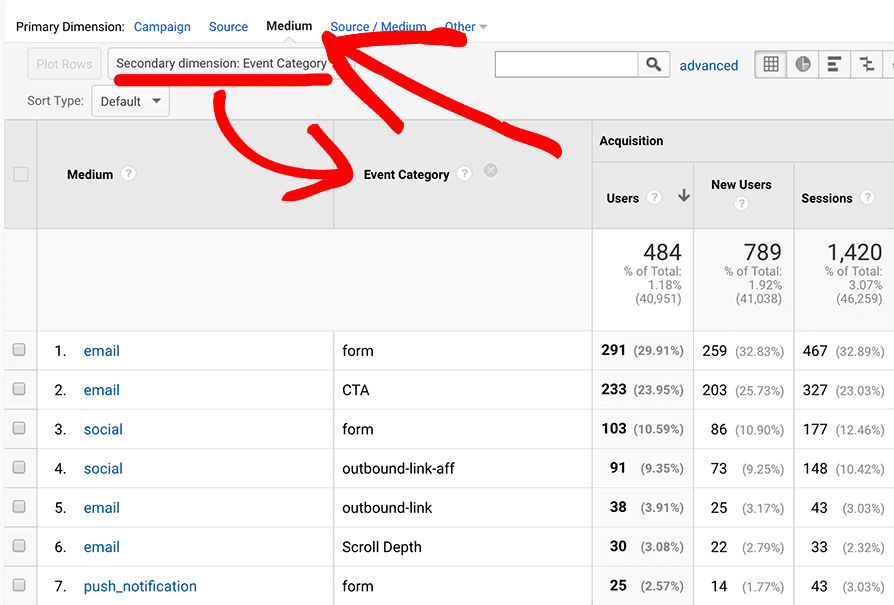 You can create custom link click events with ExactMetrics. See how within this guide: How to Add Custom Link Attribution: Setup Custom Link Categories, Labels, and Actions.
Where can I view my UTM data in Google Analytics GA4 Properties?
You'll be able to view UTM Campaign data for your GA4 property in the following reports:
Acquisition overview
User acquisition
Traffic acquisition
Go to analytics.google.com » Reports » Acquisition to view these reports.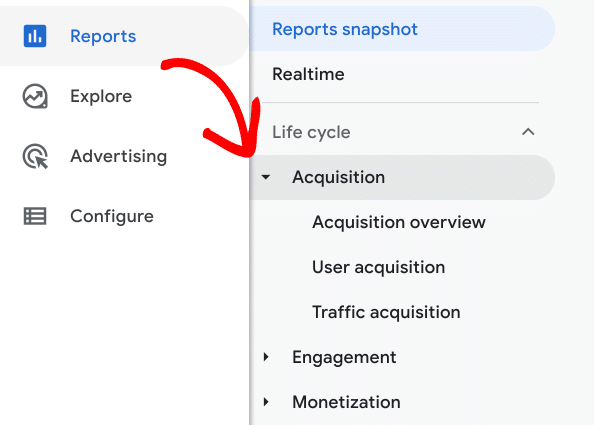 Acquisition overview report
In the Acquisition overview report, you'll be able to see data in the session medium and session campaign cards.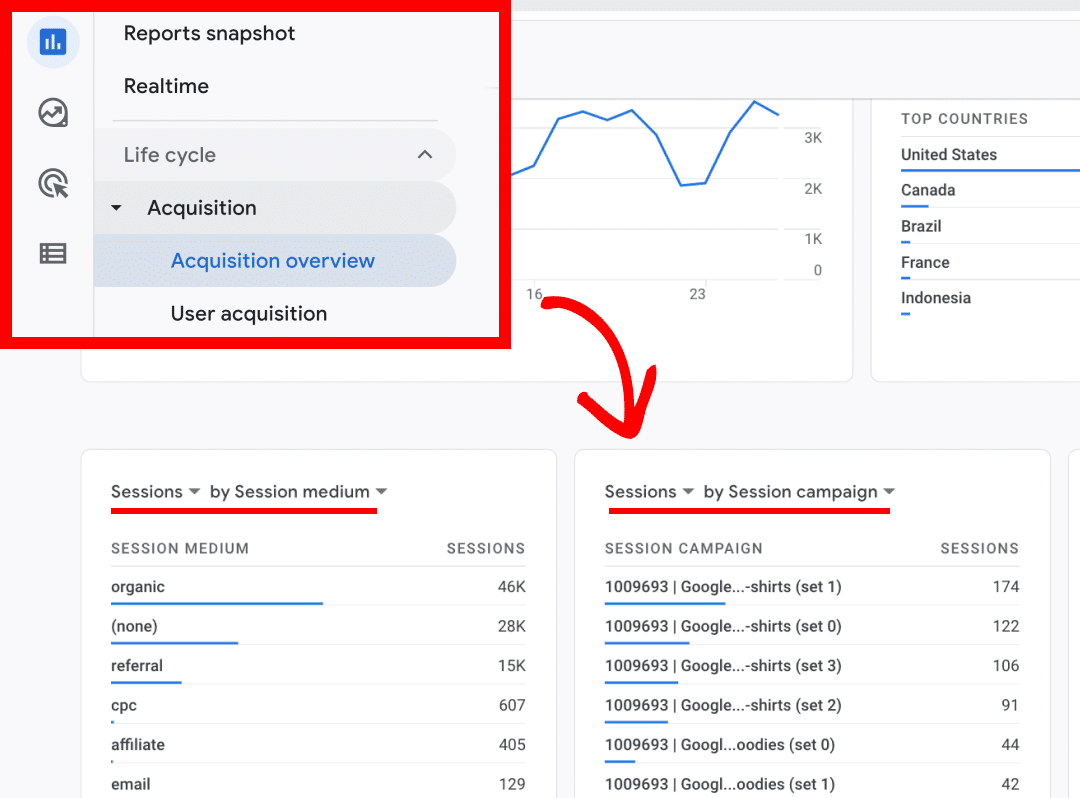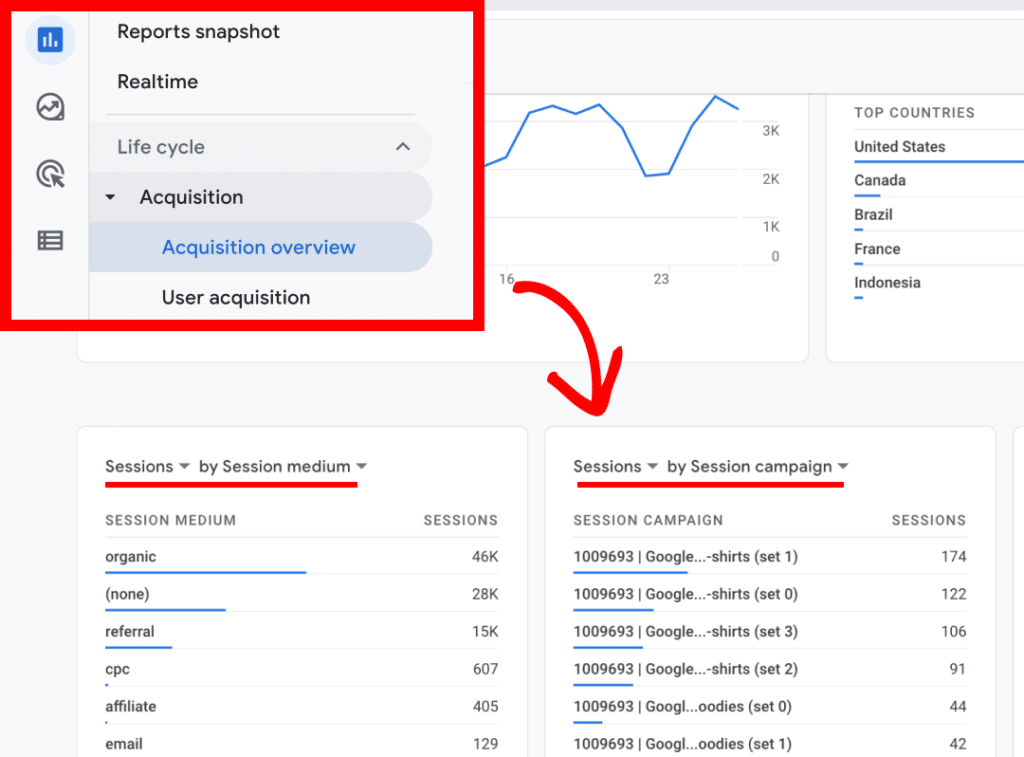 User acquisition report
In the User acquisition report, select First user campaign in the dropdown: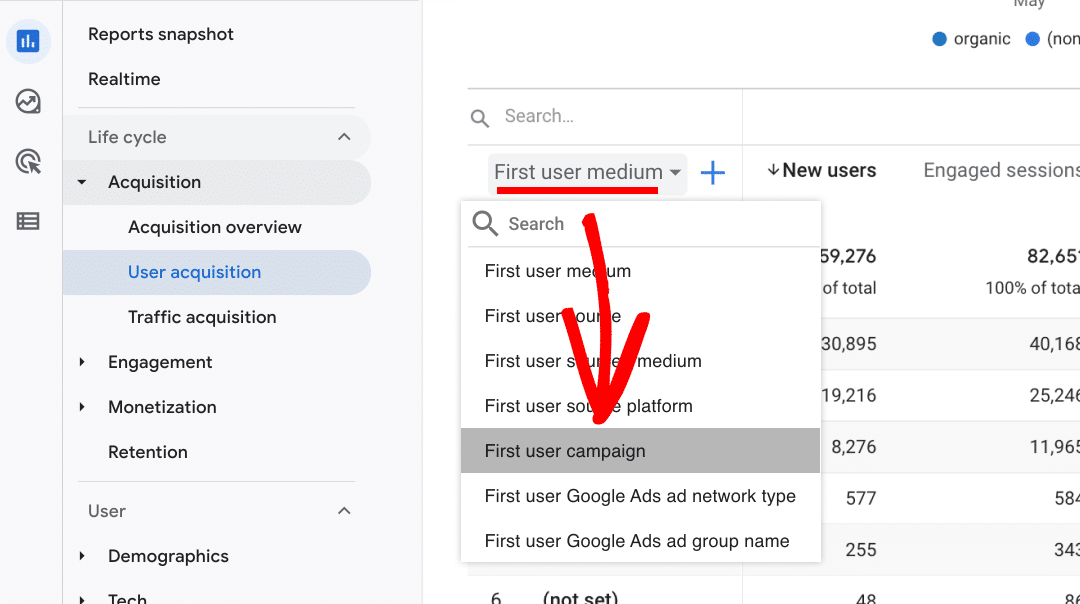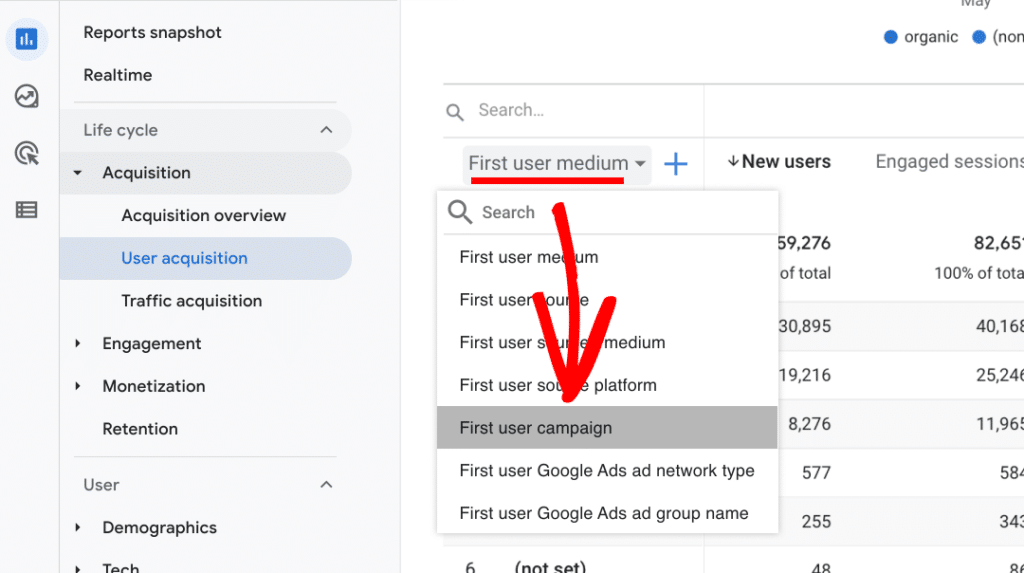 Traffic acquisition report
In the Traffic acquisition report, select Session campaign in the dropdown: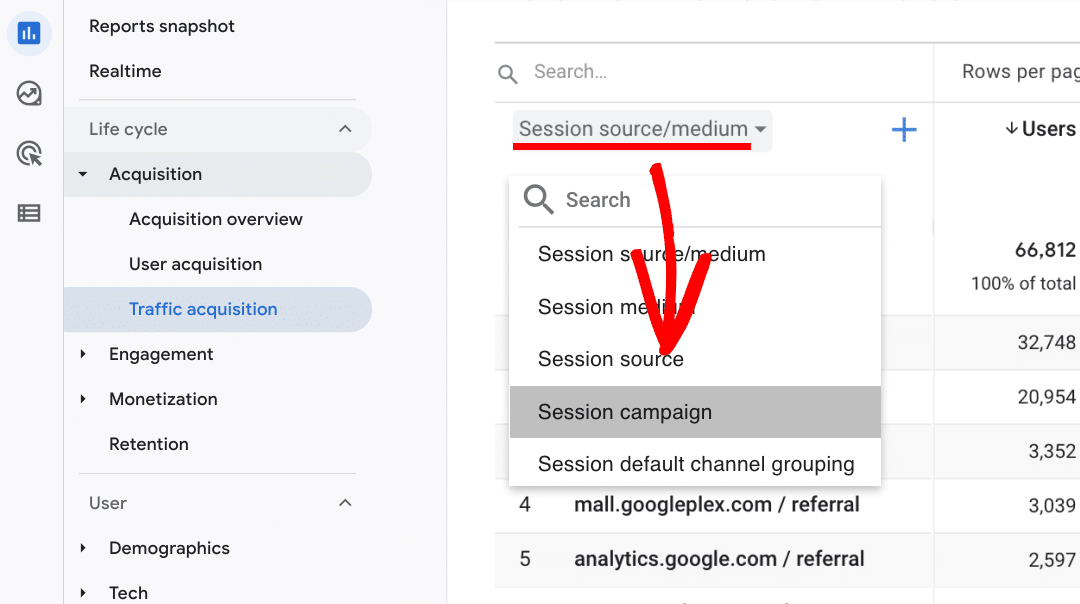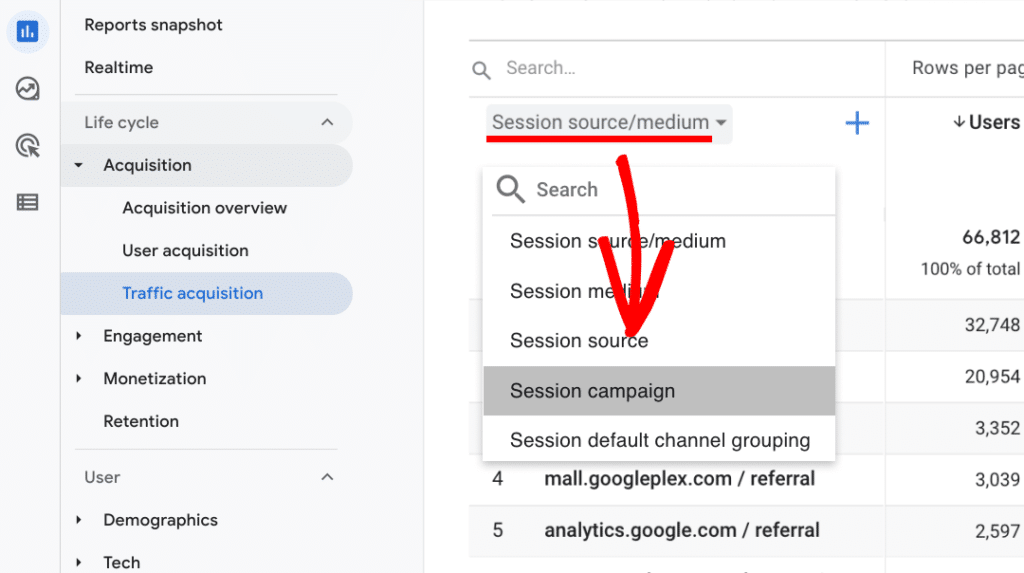 DebugView
If you're using the DebugView report, you can click on page_view event in the timeline when it appears after testing your campaign URL.
You'll find campaign information within the Parameters.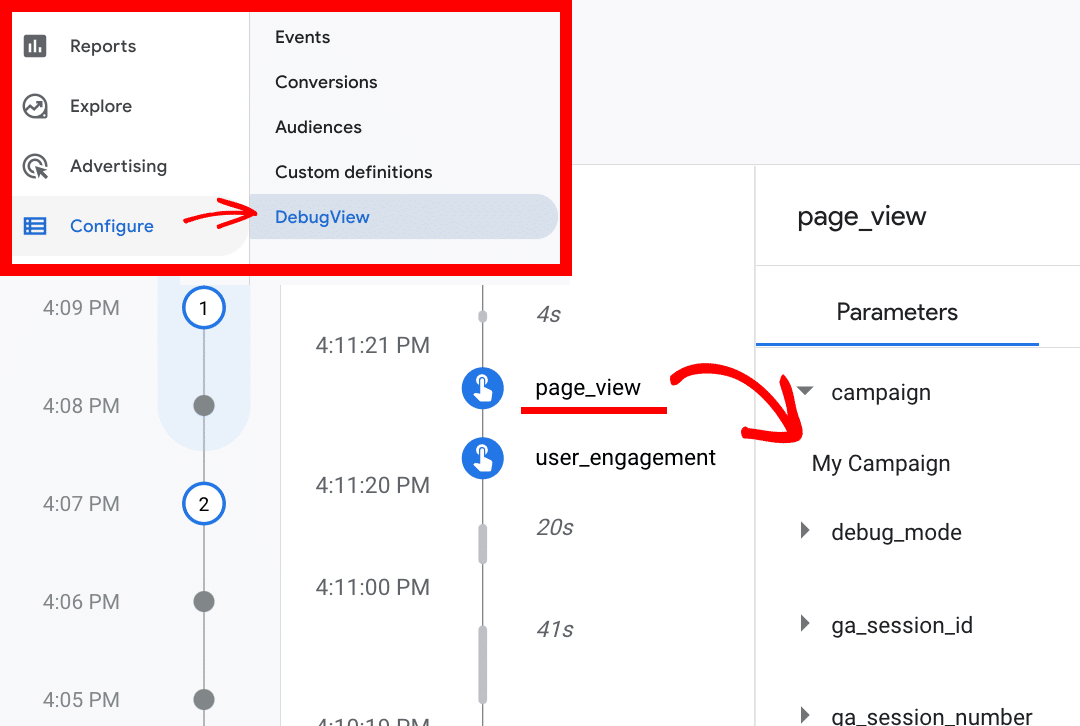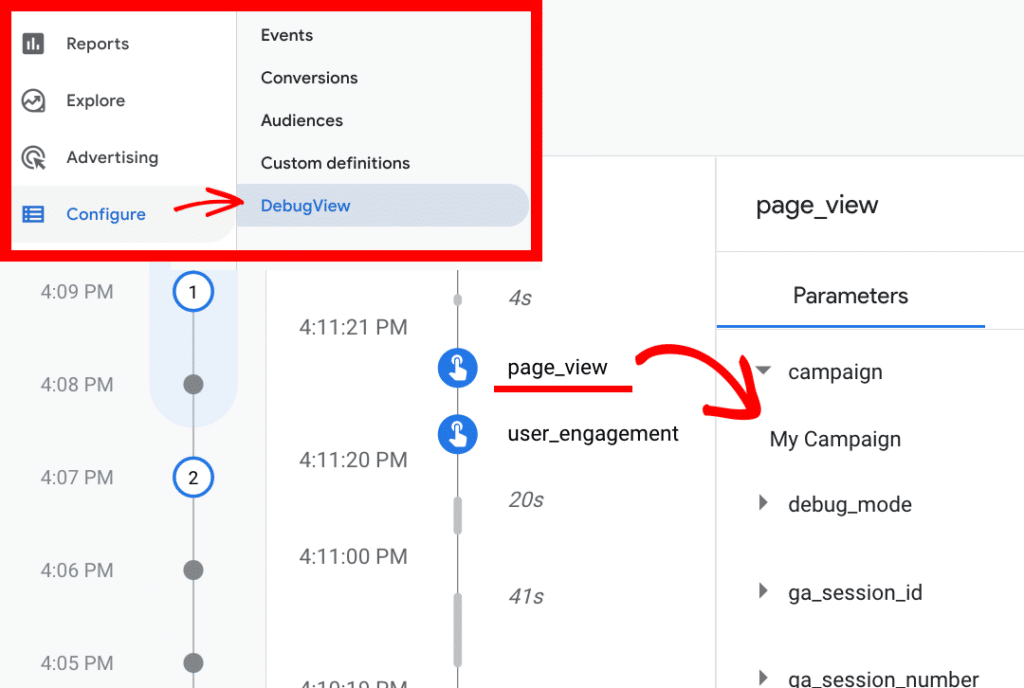 You did it! You learned where to view your UTM tracking code data within Google Analytics 4.
What's next? Read more on UTM through our docs: How to Create Campaign URLs With UTM Codes in ExactMetrics, and UTM Tracking Code Frequently Asked Questions.