Learn how to track the performance of an email or ad campaign, or to gain insight on how many visitors are visiting a certain link, using custom campaign variables called UTM codes.
These are parameters that exist in your website URL for marketing campaigns. In his guide, we'll walk through the steps of how to set these up within ExactMetrics.
Tracking Performance of the URLs in Your Marketing Campaigns
When you set up a marketing campaign, it's easy to track its' performance and to gain insight into how many visitors click a link within the campaign. For example, through a newsletter email that you send out, the links within this email will have UTM codes in the URL.
When these links are clicked on by visitors, it tells Google Analytics to track these visitors separately from website visitors, based on values assigned to the UTM codes.
Creating campaign URLs with UTM tracking codes is easy within ExactMetrics, and can be done right within your WordPress dashboard.
Creating Campaign URLs with UTM Codes
Step 1: Find the URL builder within ExactMetrics » Tools.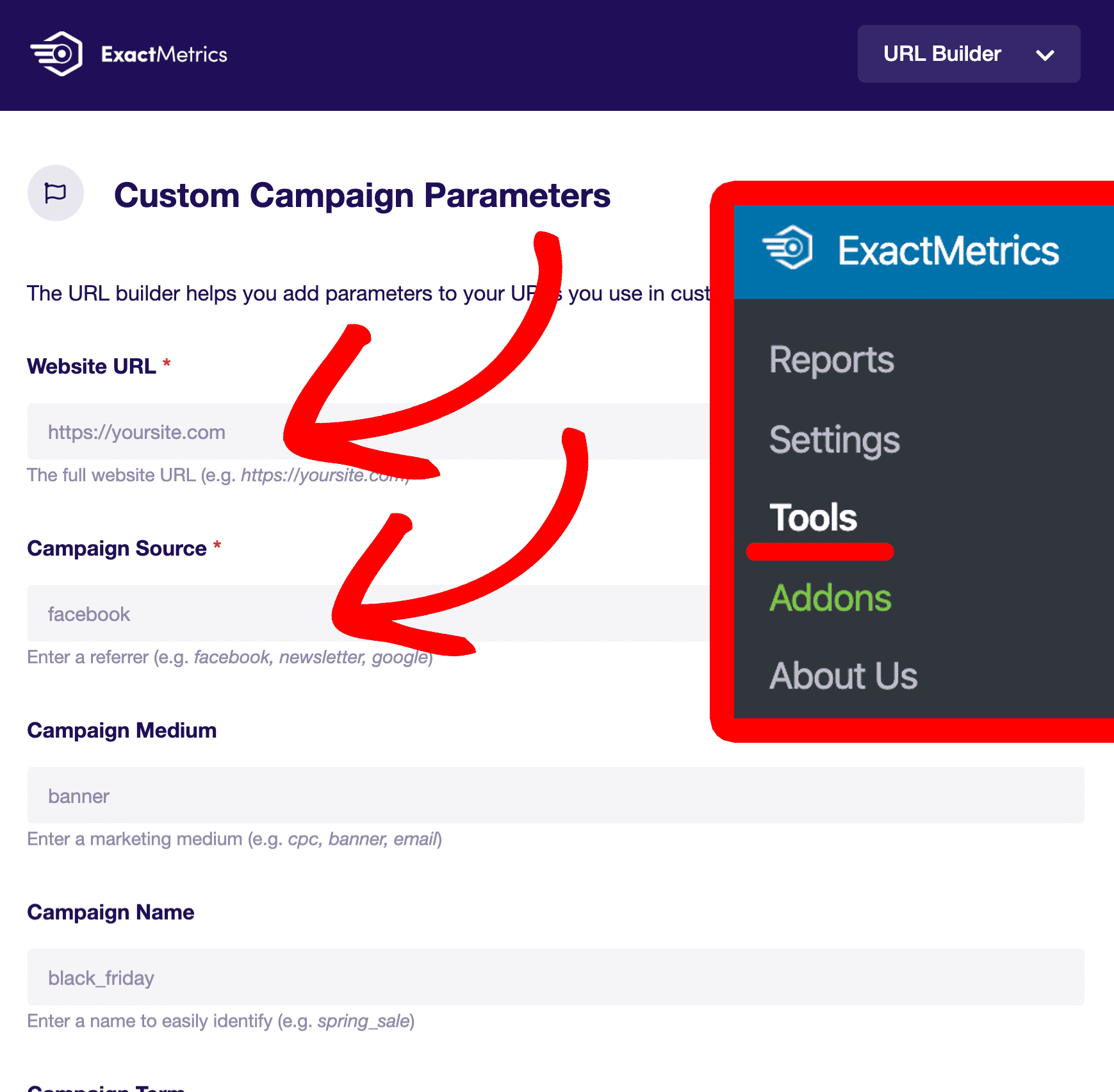 Step 2: Fill out the fields. Only the Website URL and Campaign Source are required fields.
Details about each field:
Website URL: Enter your website's URL.
Campaign Source: Enter the origin or source of your traffic. For example, the name of a search engine ("google"), the name of a referring site ("facebook.com") or the name of your newsletter.
Campaign Medium: Enter the marketing medium of the campaign. For example, organic, cpc, referral, email or ads.
Campaign Name: Enter a name for the campaign to easily identify it. For example "spring_sale".
Campaign Term: Enter the term related to the campaign. Mostly used for keeping track of keywords in your ads if you're running a paid search campaign. For example: "running+shoes".
Campaign Content: Enter the content of your campaign. This field is useful if you need to differentiate ads that point to the same URL while you're running an A/B test of your campaign. For example "logolink" or "textlink".
Use Fragment: Only used for those who prefer it, though we generally don't recommend it if you're unsure. Toggling this option means your generated UTM codes will contain fragments instead of queries.

Example of a fragment (#):

http://www.example.com#utm_source=google

Example of a query (?):

http://www.example.com?utm_source=google
After you've entered all your needed information, at the bottom you will find your URL To Use. You may shorten this URL using goo.gl within the dashboard.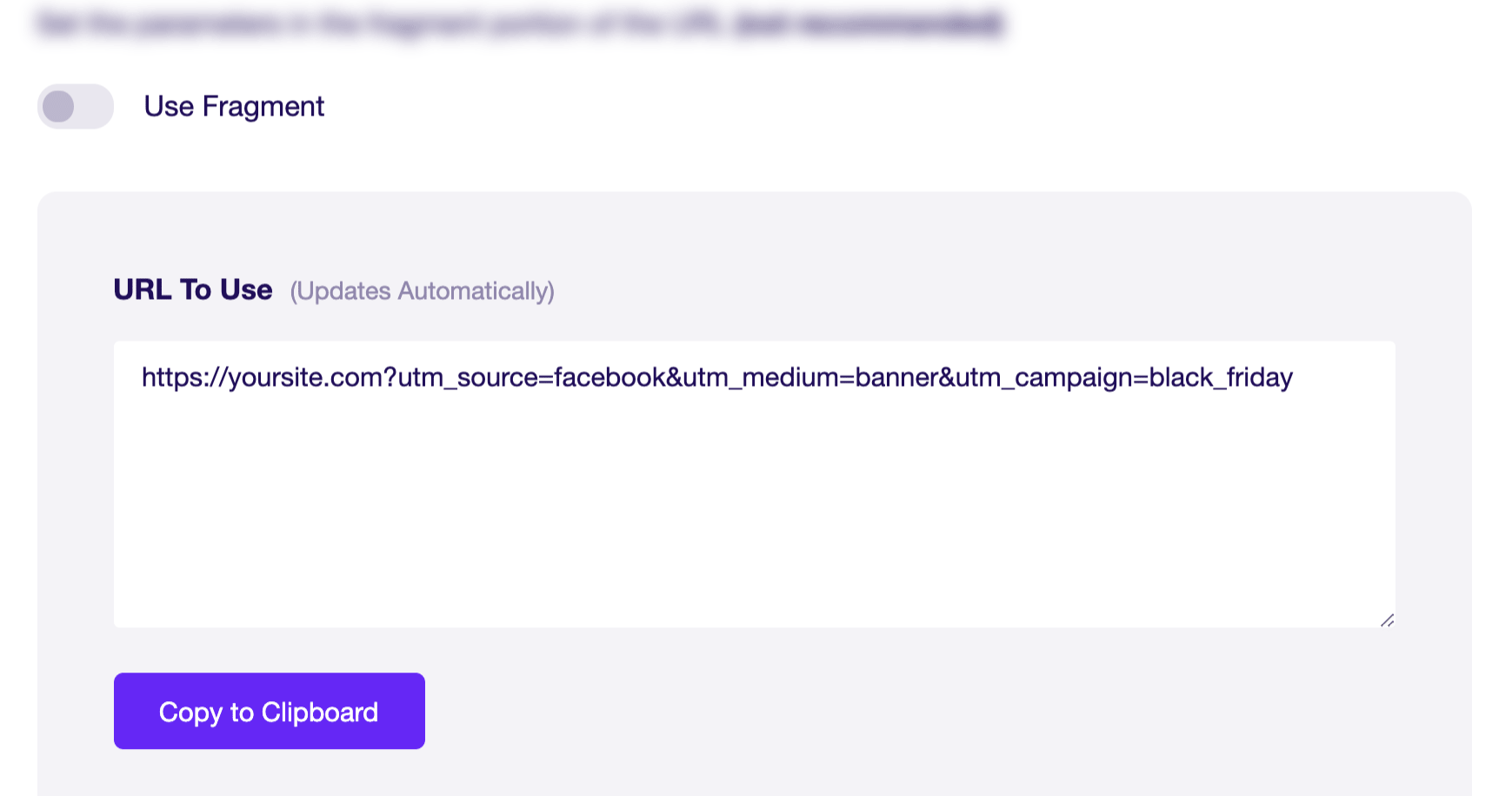 Now that you have your campaign URL, you can integrate it within your marketing campaigns and track the performance within Google Analytics!
Would you like insights into your eCommerce sales data? Check out our guide: how to enable eCommerce tracking in Google Analytics.