Do you use ExactMetrics and Jetpack? Are you wondering why your ExactMetrics and Google Analytics statistics are different from Jetpack's numbers?
The two main reasons for the difference in numbers are bot traffic, and the use of different metrics.
Follow this guide to learn why Google Analytics has the most accurate stats:
Reason 1: Bot traffic
What are bots? Harmless search engines, malicious scripts, and everything in between that can skew your stats.
Jetpack ignores some.
Google Analytics tries to filter out as many search engines and bots from skewing stats.
The list of bots ignored by either software can differ.
Who's Got The Better Bot List?
Google Analytics is a significant focus for Google. As a result, lots of resources go into developing Analytics, which include recognizing as many spam hits and not recording them as a pageview.
Meanwhile, Jetpack is made by Automattic. Statistics and data are a small side project to their primary focus, which is WordPress.com.
Reason 2: Different Metrics
Comparing Google Analytics and Jetpack stats can be like comparing oranges to apples if you're not careful.
For example, the metric "pageview" or "views" is measured differently between Google Analytics and Jetpack.
Jetpack counts pageviews as visits, so when a visitor lands on your homepage, clicks into another page or refreshes the page, each will count as a pageview.
Google Analytics uses sessions. Multiple pageviews from the same user is considered a single session. As a result, ExactMetrics provides the metric "unique pageviews" in reports found within your WordPress dashboard.
The takeaway here is that pageviews are measured differently:
Jetpack pageview counts the number of times pages are visited by a user.
ExactMetrics' unique pageview counts the number of users active on your site, regardless of how many pages they visit, how many times they refresh and etc.
Therefore, the pageview stats displayed between Jetpack and Google Analytics will differ since the comparison is really between pageviews vs sessions.
When comparing stats, it'll be best to make sure you're comparing the same metrics.
Reason 3: Time Zone Settings.
If your Jetpack and Google Analytics are set with different time zones, this can skew data when you're comparing the stats.
For example, you have 2000 visitors on Tuesday and 500 visitors on Wednesday. Analytics and Jetpack will count the traffic in different days (according to their timezone), with only some hours overlapping if you're trying to view and compare stats for either day.
For a better comparison, make sure the timezone settings for Jetpack and Google Analytics are set to the same timezone.
To adjust your time zone settings…
Go to Admin » Property Settings for Google Analytics: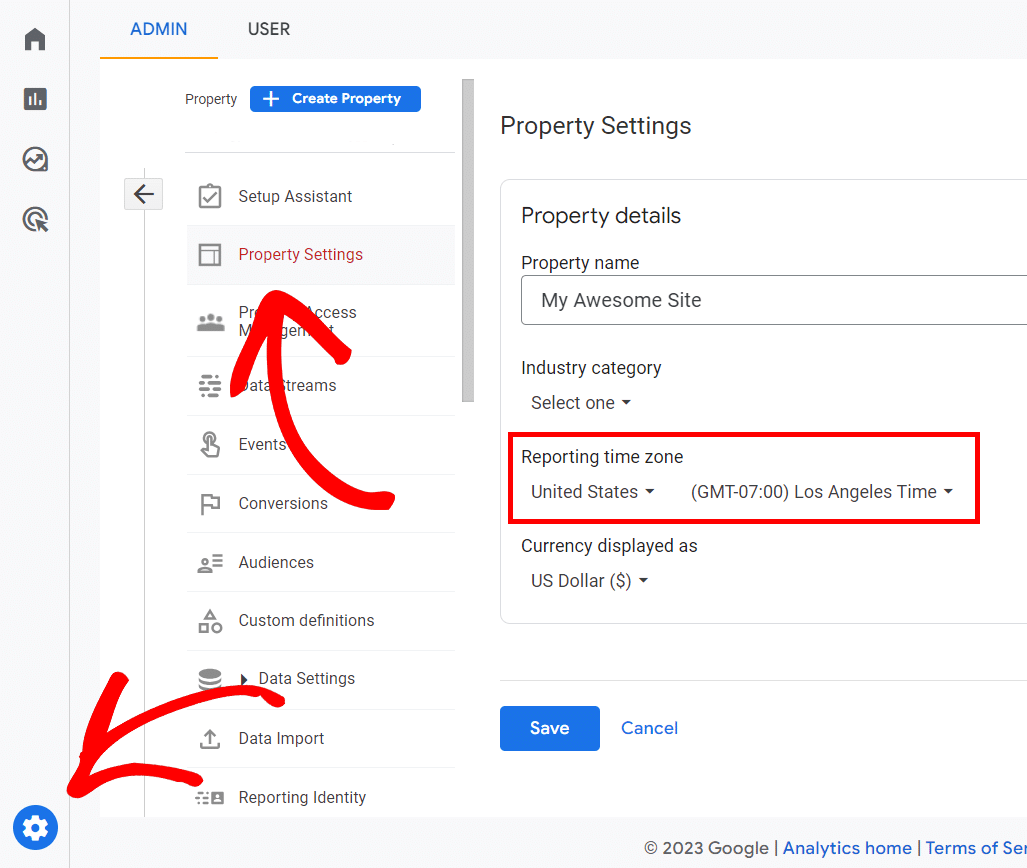 Go to Settings » General for Jetpack, which is your WordPress time zone settings: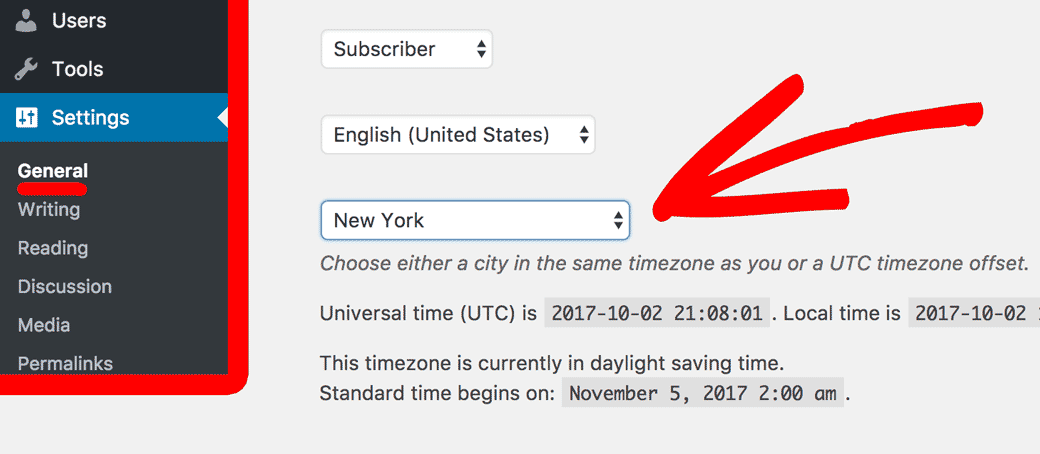 Reason 4: Analytics Views and Filters
In Google Analytics, you can either:
Create a data filter in your Google Analytics 4 property
With filters applied, data can be missing from those reports since they're filtered out. This data would still appear in Jetpack.
Here's how to check your Google Analytics settings for these filters:
Data Filters
For GA4 properties, go to Admin » Data Settings » Data Filters in the Property column. By default, there is already a data filter to exclude internal traffic.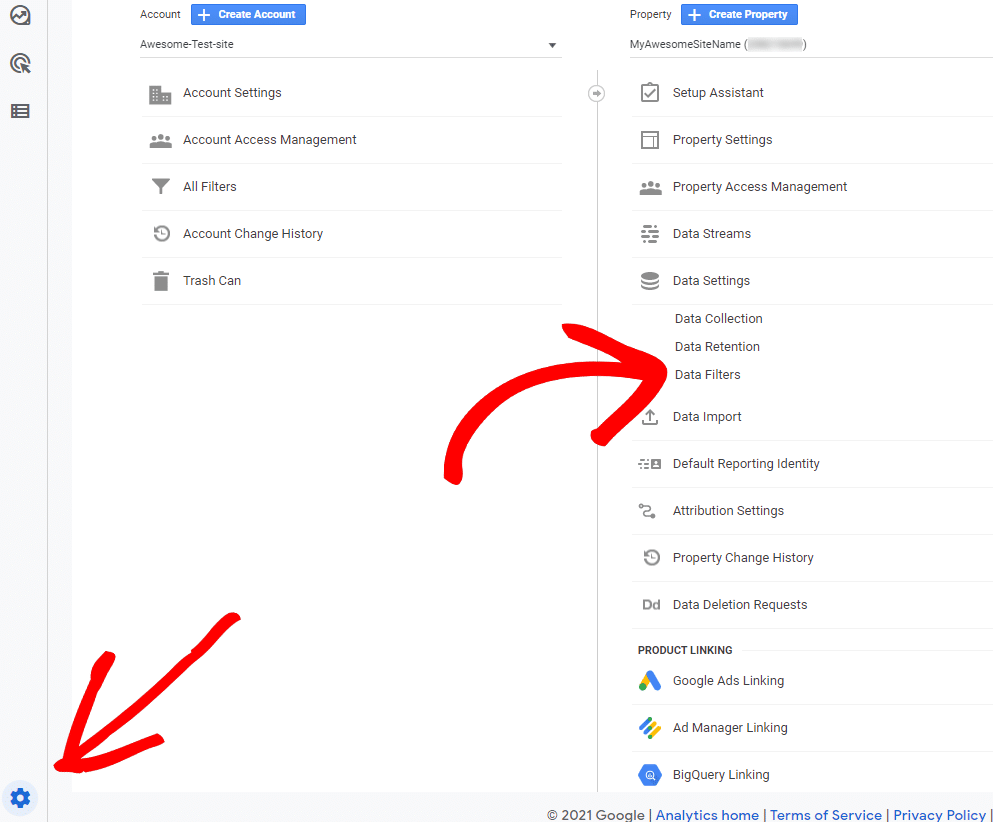 When comparing your Jetpack stats and Google Analytics stats, make sure you aren't unintentionally filtering out data.
To learn more about filters, please see Google's guides:
Is Google Analytics the most accurate solution for your traffic analysis needs?
Which site analytics tracking product is better for you?
Consider the fact that Jetpack.com uses Google Analytics to track their site traffic.
Google Analytics is not a perfect tracking system, but the data provided is the closest thing we have to real, accurate, and actionable insights on users that visit our websites.
What's Next?
You did it! You learned about why Jetpack numbers might be different from your Google Analytics and ExactMetrics numbers.
What's next? Dig deeper into why Google Analytics is the best tracking solution: Why Google Analytics Is The Most Accurate Website Statistics Solution