Are you struggling to get any clicks and boost your website's rankings? The first thing people read on a blog post is your headline. And if it doesn't hook your reader's attention, then you'll lose potential leads and customers.
But what if we could help you out?
That's right! We're thrilled to introduce our latest feature, ExactMetrics Headline Analyzer tool. You can now write copies that can skyrocket your click-through rate and increase your web traffic.
Here's a closer look at ExactMetrics 6.2 release…
Write Compelling Headlines Easily
Would you like to get immediate feedback about how attractive is your headline?
If you have the data to improve your titles, you can ensure that your site gets a lot of traffic. And more traffic means you have a higher chance of converting visitors into paying customers.
With ExactMetrics Headline Analyzer tool, you can now review your headline copy in your WordPress editor and get recommendations right there and then.
No need to switch between browser tabs or windows to analyze your titles!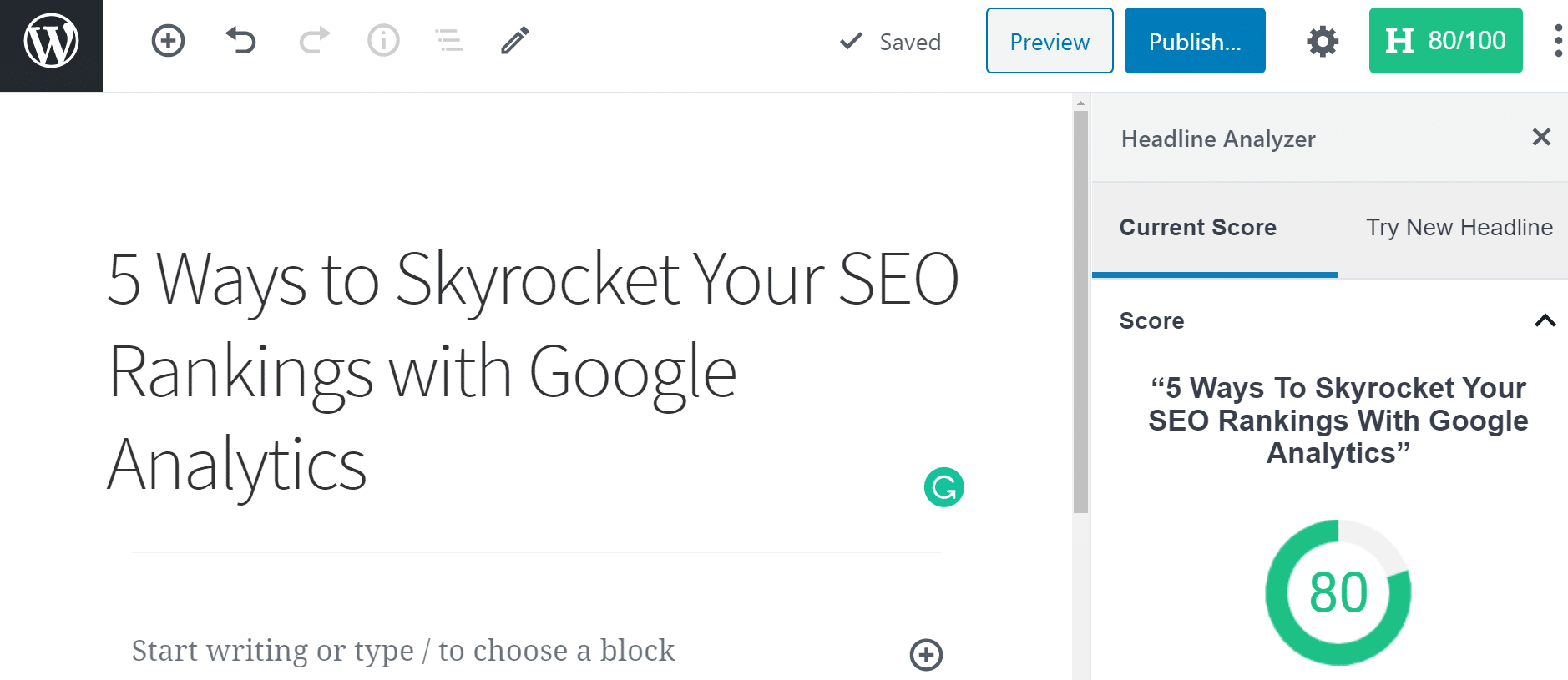 Just hit the headline analyzer button and it will show you the score of your title. You can then improve your score by following the recommendations.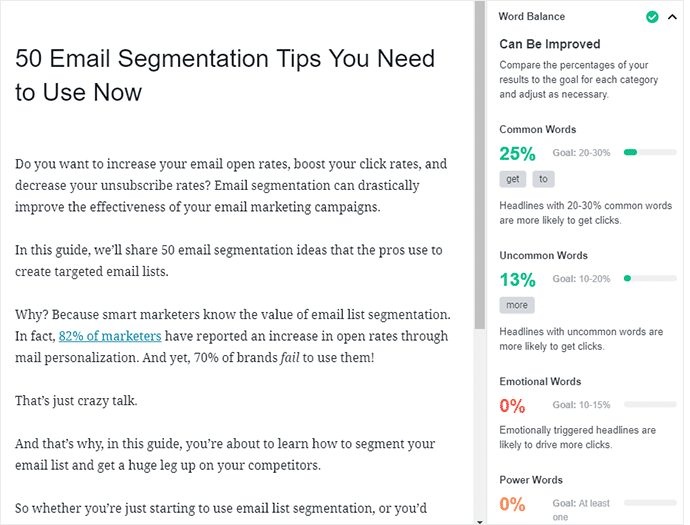 By adding power words and emotional words, you can instantly capture your reader's attention. They help spark an emotional response from your audience and increase your chances of getting more clicks.
Optimize Your Headlines for Search Engines
Did you know that clicks can improve your SEO rankings?
If your post gets a lot of clicks, then it shows that it's helpful to your readers. This sends a positive signal to Google and it will boost your page's ranking.
But one of the mistakes many marketers and website owners make is not keeping their headlines within the character limits defined by search engines.
Usually, a good practice is to keep your titles around 55 characters, so they aren't shortened when displayed on search results.
This is where ExactMetrics new tool comes in handy. When you analyze your headline, it will show the character count along with a preview of your title in the search engine.
You can then edit your SEO headlines to keep them within the character limit and ensure readers can fully read your title.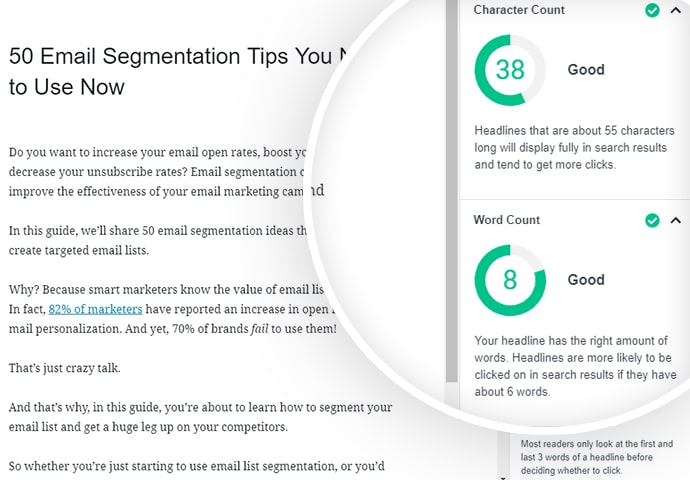 That's it for today!
To get your hands on the headline analyzer tool, get started with ExactMetrics today!
And we'd like to thank you for your continuous support and helping us make ExactMetrics the best premium WordPress Analytics plugin.
We have more new features and exciting updates lined up for you, so make sure to follow us on Twitter and Facebook.