Wouldn't it be really awesome if you could click into an order detail page in WooCommerce and see all the steps that the buyer took on your site before completing his purchase?
With the new ExactMetrics User Journey Addon, that's exactly what you can do. See the user's entire journey, including which pages he visited and how long he spent on each page.
Plus, we're also including an update to our Page Insights feature in this release. Now, you'll be able to view your page's most important metrics right in your WordPress editor sidebar. Check out your pageviews, time on page, entrances, and more right there while you're editing.
Let's dive into the details.
User Journey Addon for WooCommerce
With the new ExactMetrics User Journey Addon, ExactMetrics Pro users will be able to track their buyers' user journeys across pages as they browse. See what pages they looked at, and how long they were on each page – even if they leave your site and come back later.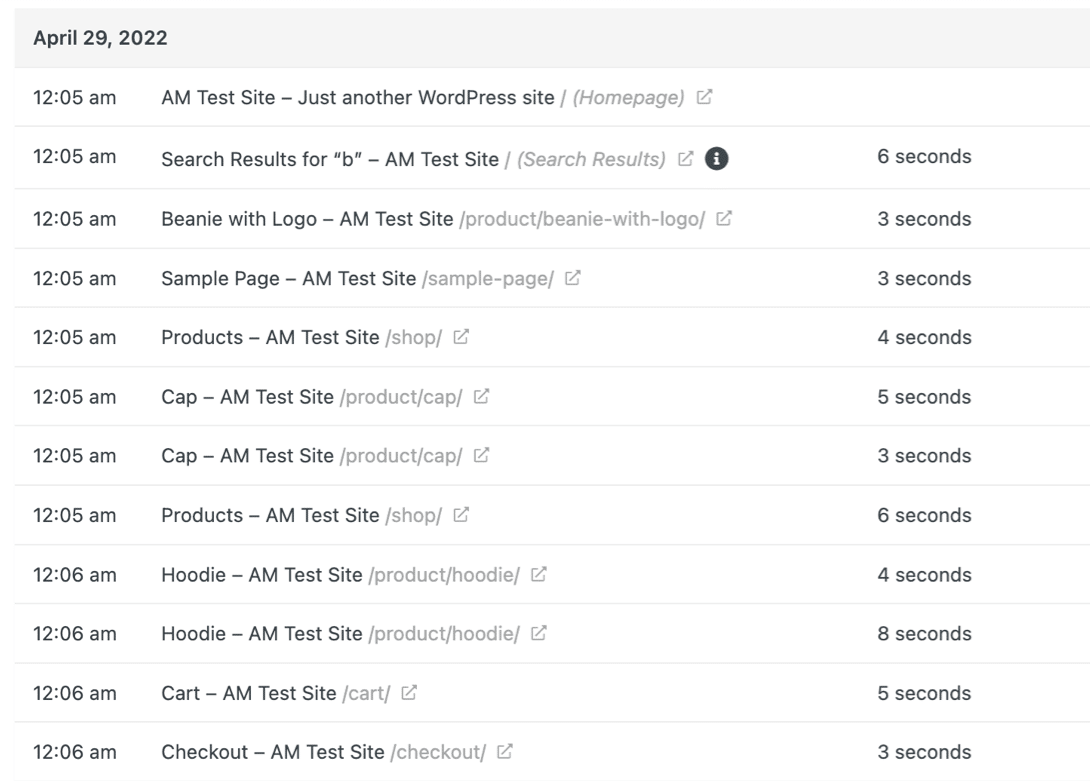 Each individual user journey will be accessible on your WooCommerce order detail pages. Although the data won't be passed through to Google Analytics, it's highly useful information!
For instance, say you just added a popular products widget to your product pages. You want to check and see if people are clicking on those products, and if the widget is ultimately leading to more revenue.
To do that, click into some orders where a popular product was purchased. At what point in the user journey did the buyer click onto that product? Was it straight from another product, on a page where you know your widget is located? Then your widget probably did the job.
Page Insights Upgrade
Our Page Insights feature has been a well-loved feature for quite a while, but we came up with an idea to make it even better: add the metrics to the sidebar inside the WordPress editor.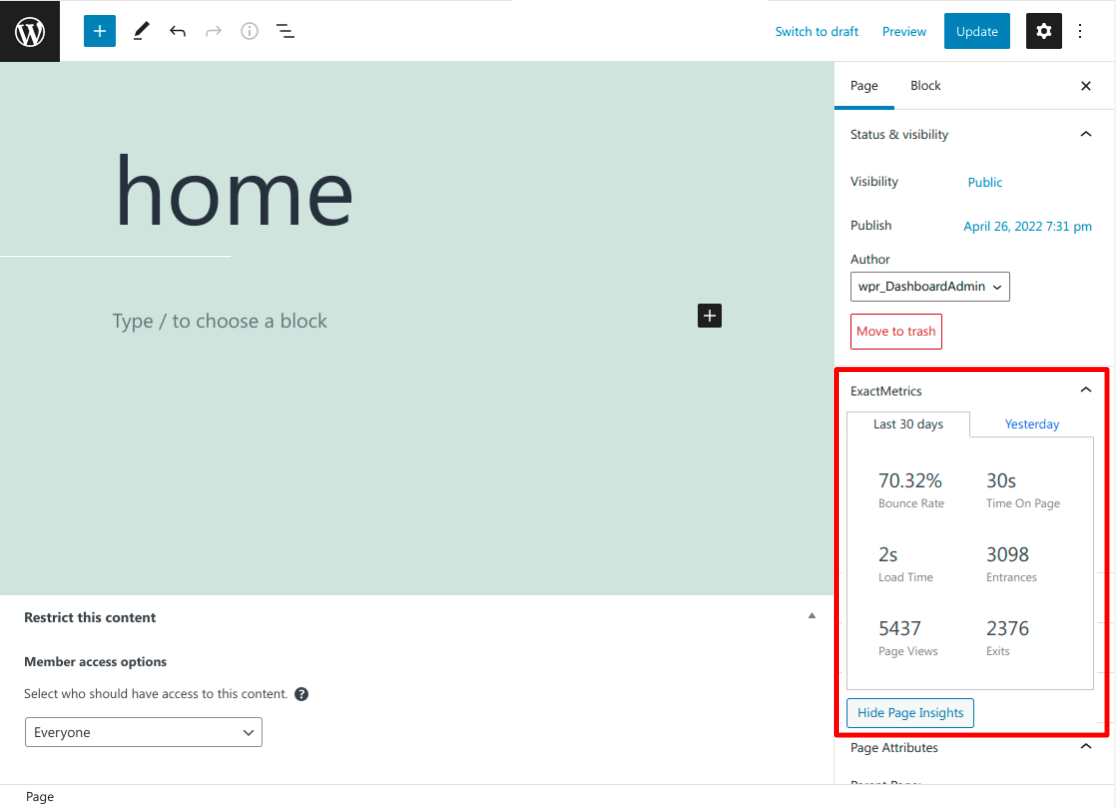 When you upgrade to ExactMetrics 7.5.1, Plus users and up will be able to access those valuable insights right inside WordPress when editing a page or post.
So, if you open a post to give it a quick update, you can also see how it's doing at the same time. Is it not getting as many entrances (landing page views) as you think it should? Now you know you should work on the post's SEO so it shows up more in search engines.
That's all for this update!
We hope you love our new User Journey Addon and Page Insights update. If you're not using ExactMetrics yet, what are you waiting for? Get started today!
Don't forget to follow us on Twitter and Facebook to see all the latest Google Analytics tutorials.