Do you want to show your popular products on your WooCommerce website?
Showing your popular or best-selling products on your website can put more of your products in front of your website visitors, and potentially increase your revenue from those extra sales.
Plus, with the right tools, it's really easy to set up a popular products widget.
In this article, we'll show you two different ways you can set up a popular or best-selling products display for your WooCommerce store.
Why List Popular Products?
There are a few great benefits of displaying your popular or best-selling products in WooCommerce.
Of course, the first is that it can look visually appealing! You've got nice products, so go ahead and show them off.
Second, it can increase your revenue by showing people products that might catch their interest, that they may not have seen otherwise. If you can make them aware of products they may not have known about, they might just decide to buy them. It's also possible that people will feel a little FOMO (fear of missing out) when they see your best-sellers.
Third, you've probably heard that having contextual (internal) links to other pages on your site is great for SEO. It's true! Having solid internal links on your site can help bolster the SEO of the pages you're linking to. So, not only are you sending traffic to those products from other pages on your site, but you're also sending "link juice" to them. It's a win-win.
How to Display a Popular Products Widget
With the right tools, it's really easy to take advantage of your popular products by displaying them on pages across your site.
For this tutorial, we're going to use the ExactMetrics plugin.
ExactMetrics is the best premium WordPress analytics plugin. With ExactMetrics, there are a whole list of things you can set up and monitor in Google Analytics and your WordPress dashboard, plus an easy-to-set-up popular products widget.
Our most popular features include:
Easy ecommerce setup and tracking
Top outbound and top affiliate link clicks
Scroll tracking
Form tracking
Popular products widget
Let's go over step-by-step how to use ExactMetrics to easily set up a popular products widget.
Already have ExactMetrics installed? Skip to step 3.
Step 1: Install ExactMetrics
So to start, head to the Pricing page and get started with ExactMetrics at the Plus level or above. Once you complete checkout, download the plugin.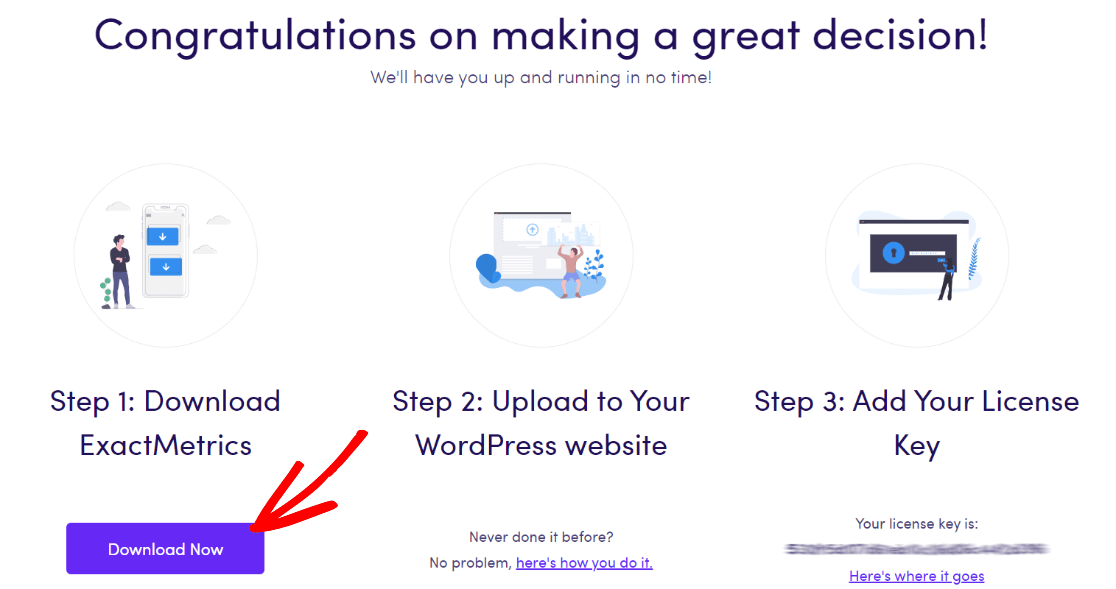 Next, upload it to your website.

Step 2: Add Your License Key and Connect to Google Analytics
Now that you have ExactMetrics installed, you can add your license key and connect your Google Analytics account. To get set up, click on ExactMetrics under your WordPress Dashboard and click the big green "Launch the wizard!" button.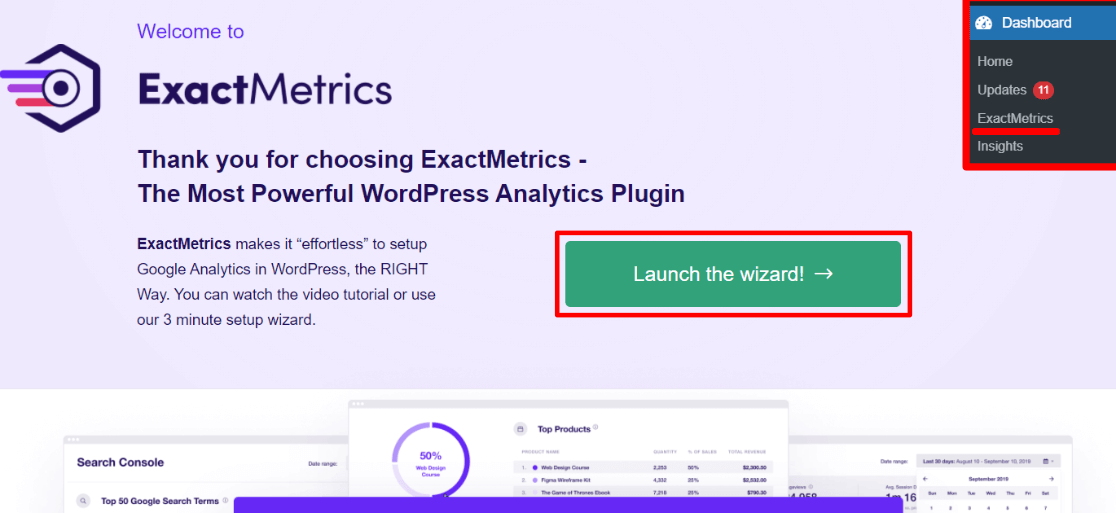 Once you're in the wizard, you'll get to this page where you can add your license key and connect with Google Analytics: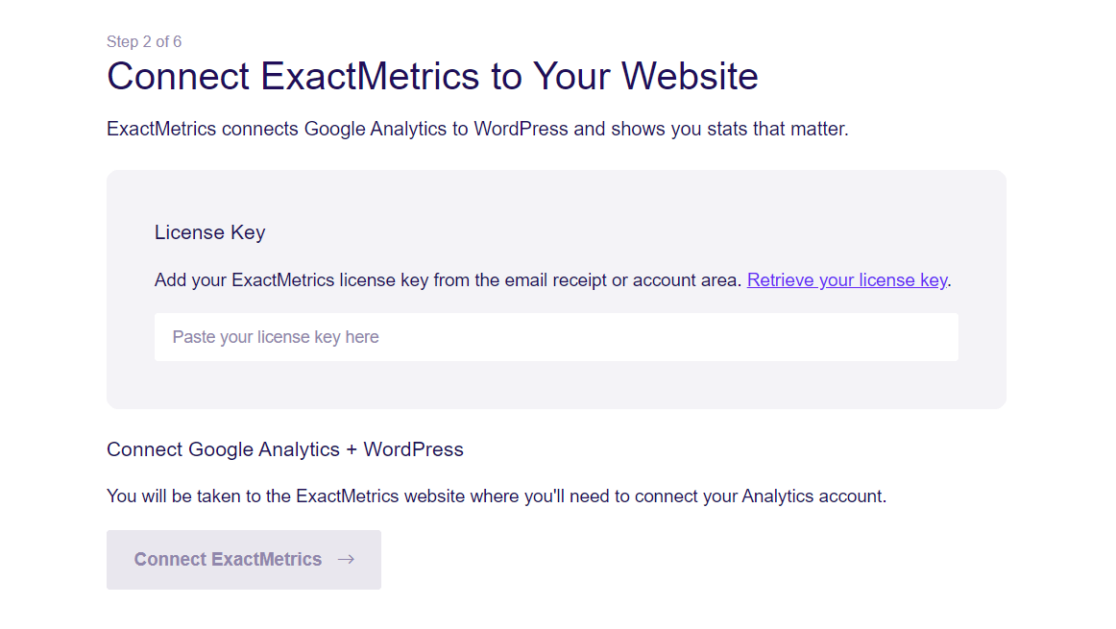 For more details on this step, check out our guide on how to properly add Google Analytics to your WordPress website.
Step 3: Configure Popular Products Settings
Navigate to ExactMetrics » Popular Posts » Popular Products.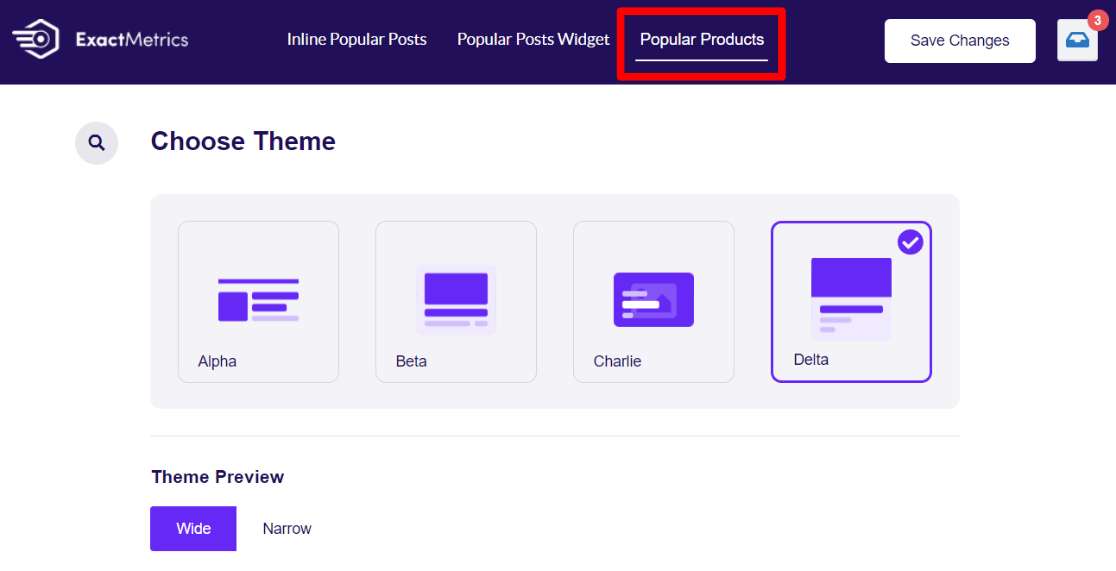 Now, choose which of the themes you'd like to use to display your popular products. You can use the preview below the layout boxes to see an example of how each one will look: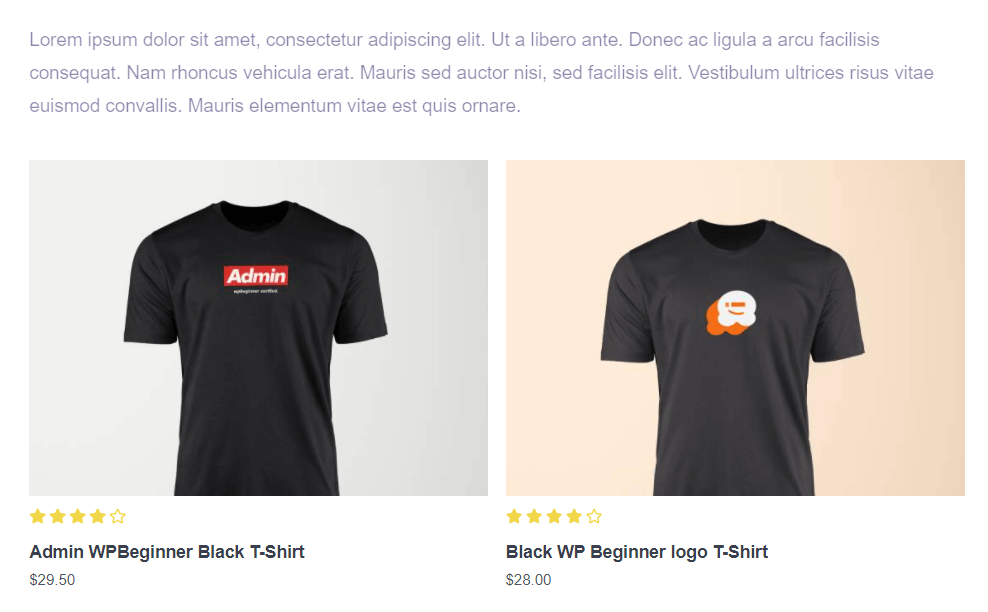 Next, you can choose colors and other layout options: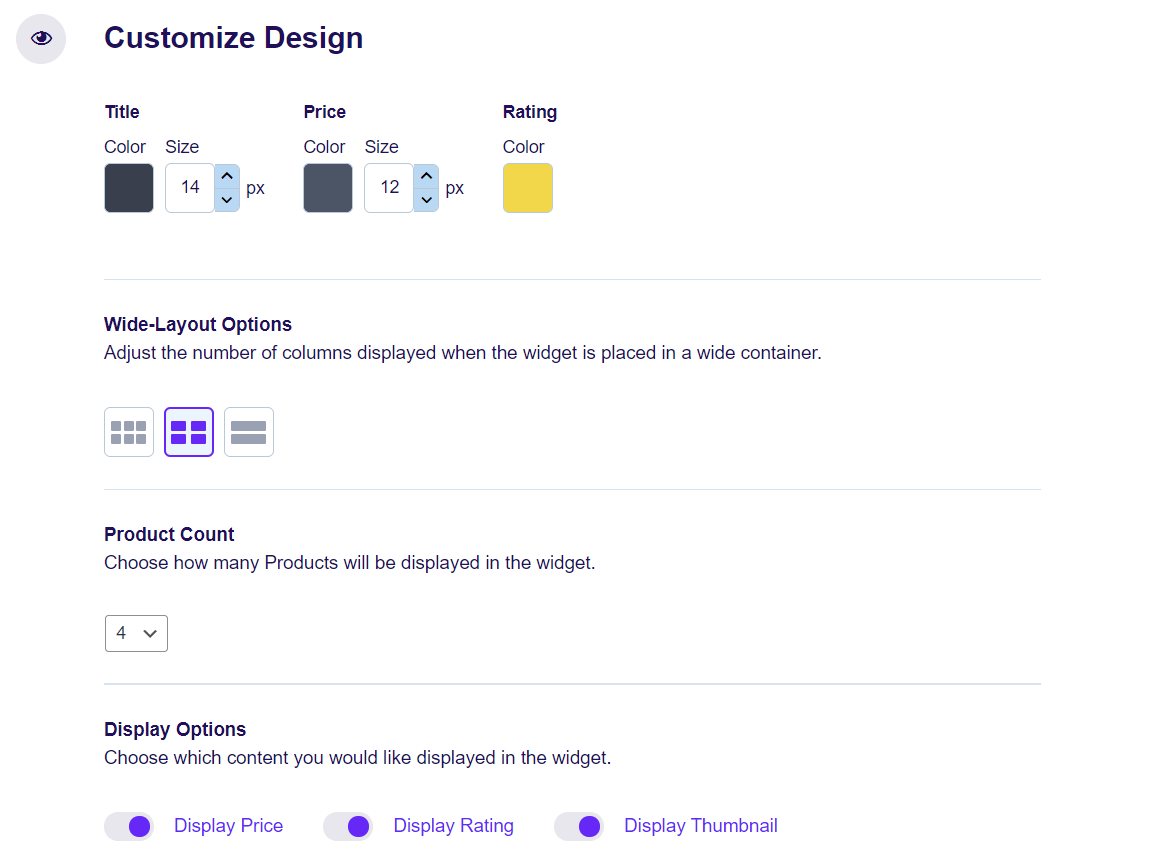 Step 4: Choose How You'll Display the Widget
Once you're done with all the style options, it's time to choose where and how you'll display your widget. There are 4 different options:
Automatic Placement
Choosing this option will let the plugin automatically add your widget at the end of all of your single product pages. This is a great spot for it, and you don't have to do anything else to get to show there!
Display Using Gutenberg Blocks
If your site is using the Gutenberg editor, you can add a widget block anywhere in your page or post content. Note: This option has its own style settings within the Gutenberg editor. Instead of the settings you chose above, you'll choose settings within the block when you add it.
Display Using a Shortcode
A shortcode is a little snippet of code that you can manually add just about anywhere. Just copy and paste it wherever you want your widget to display.
Display in a Sidebar
For a traditional sidebar widget, head to Appearance » Widgets. Find the Popular Products – ExactMetrics widget and drag it into the desired sidebar on the right.
That's it! You now have your WooCommerce popular products widget styled and set up on your site. Make sure to keep your eyes on your eCommerce report to see if those products sell more, or if your overall revenue increases.
WooCommerce Popular Products Shortcodes
Want to display popular products without using ExactMetrics? You can use WooCommerce shortcodes.
WooCommerce has built-in shortcodes (little snippets of code that tell WooCommerce what to show or do) you can use to customize your product pages or wherever you'd like to display popular products.
Using this method, you can choose whichever products you'd like to display in your widget. It does, however, take more time and effort as compared to the simple ExactMetrics setup.
Here's an editable shortcode you can use to display certain products anywhere you'd like. You can change the number of products and number of columns, and of course, update the SKUs to the ones that match your store.
[products limit="4″ columns="4″ skus="logo-collection, Woo-tshirt-logo, woo-long-sleeve-tee"]
To find you SKUs, go to your product list: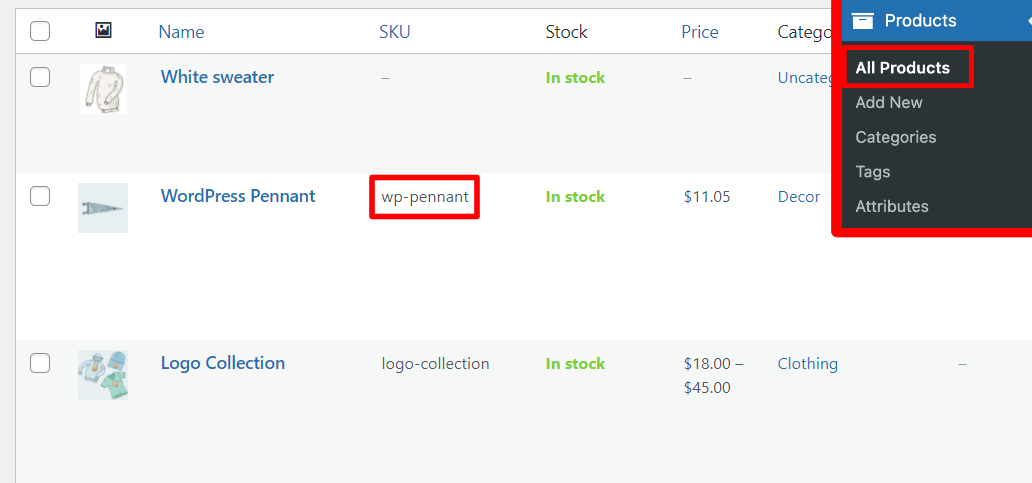 WooCommerce does have an option that will populate a popular products list without input from you. It involves setting up a "trending" engine. To find the instructions on getting this up and running, read the WooCommerce documentation.
If you liked this article, we think you might like 16 Simple Ways to Boost Your Ecommerce Conversion Rate.
Don't forget to follow us on Twitter and Facebook to see all the latest Google Analytics tutorials.