Are you looking for a way to measure your website loading speed and make sure your visitors get the best user experience?
If yes, then we're thrilled to announce the release of ExactMetrics 6.4 and introduce you to our new Site Speed report. Using the report, you can measure your website loading speed and make improvements to deliver an exceptional experience to your visitors.
Plus, we'll be giving you a preview of our upcoming Year in Review report. See how your site performed in 2020 at a glance and plan to make the new year bigger and better.
Let's dive into the details of the release…
Offer Amazing User Experience
One of the factors that help deliver an outstanding user experience is having a website that loads quickly. But what happens if a website doesn't load quickly for users?
You're likely to see a high number of people exiting your site since your website took too long to load, resulting in a high bounce rate. Besides that, it can also lower your conversions and impact your search engine rankings.
That's why your website must have blistering page load time because Google will use it as a ranking factor from May 2021. Google will measure your website's user experience by looking at the Core Web Vitals, including your site's speed, responsiveness, and visual stability.
And to help you out, we've introduced a brand-new report called Site Speed report.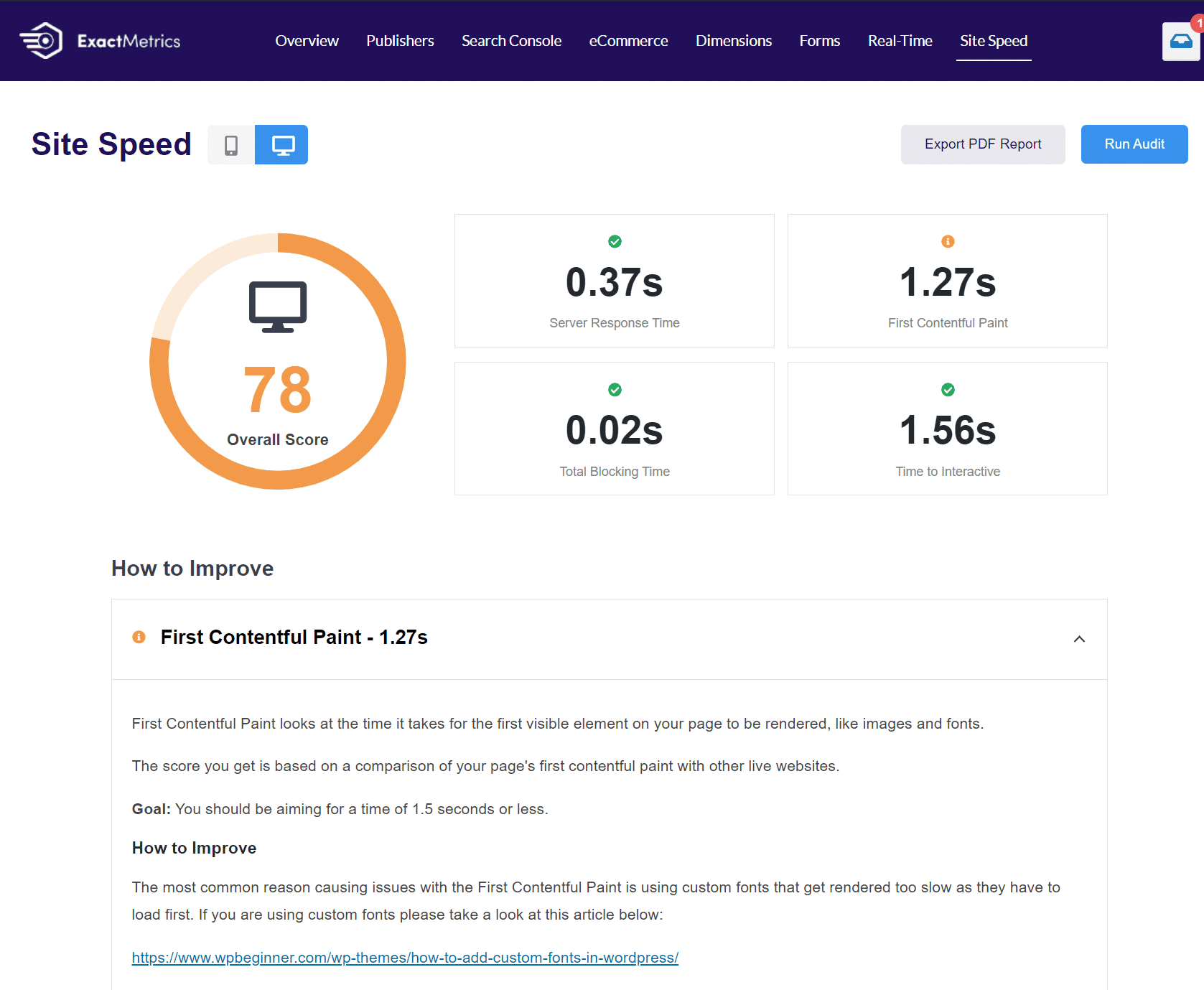 You can now measure your page load speeds from your WordPress dashboard. The report shows you all the details about how quickly your webpages will load on mobile and desktop.
It even shows important metrics such as server response time, first contentful paint, time to interactive, and total blocking time. Each of them provides information about how fast your site loads for your users.
Not only that, but you can also find suggestions for improving your page speeds along with target times you should be aiming for. For instance, if the First Contentful Paint isn't under 1 second, you can try removing unused CSS.
See Entire Year's Performance at a Glance
Along with the new Site Speed report, we're also giving you a preview of the Year in Review report. You can now view your entire year's performance in a single, easy to understand report.
You no longer have to spend hours going through individual reports and manually compile data to see what strategies worked in 2020.
The Year in Review saves time and helps you find information such as the top 5 pages that got a lot of traffic, see where most of your visitors were from, and identify top keywords people used to find your website, and much more.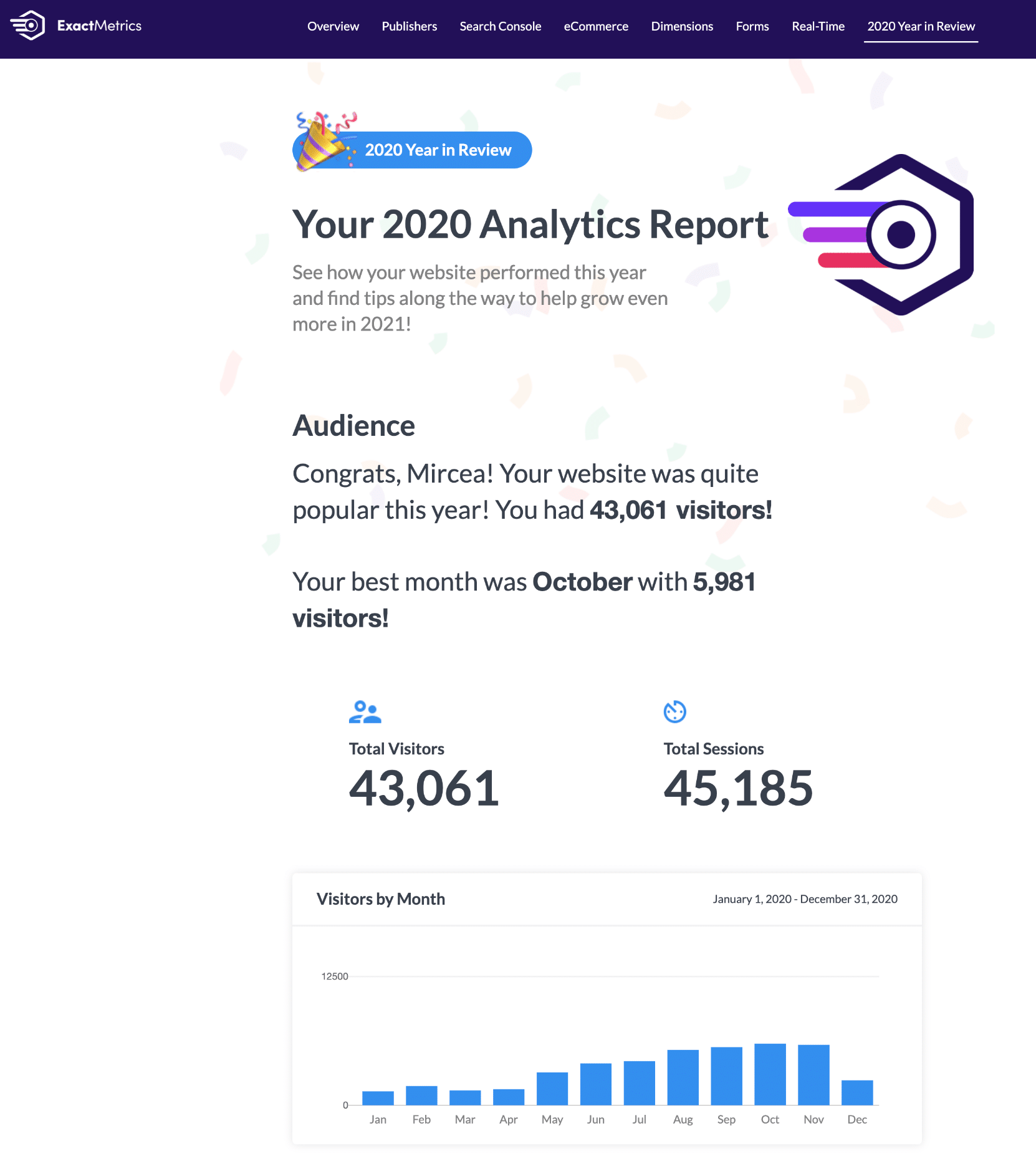 Remember that the Year in Review is a limited-time report that will be automatically available from January 1 till January 14 in your ExactMetrics dashboard.
So, make sure you take advantage of the report, set new goals for 2021 based on data, and grow your business.
That's it for today!
The new Site Speed report is now available for use in ExactMetrics. Click here to get started with ExactMetrics!
We'd also like to thank you for your feedback and continued support in making ExactMetrics the best premium WordPress analytics plugin.
Make sure to follow us on Twitter and Facebook to be the first to know about the new features and exciting updates we have lined up for you.