Do you want to see where your visitors are coming from on your website? Google Analytics helps you track different channels, so you can see the source of your web traffic.
This way you can better understand your audience, come up with new content topics to cover on your website and create marketing messages for people from different regions.
In this article, we'll show you how to see traffic sources in Google Analytics. Let's kick things off with…
Benefits of Tracking Google Analytics Traffic Sources
You might be wonder, why you should learn how to see where traffic is coming from Google Analytics? Well, you'll get insights that will help you grow your site's traffic and conversions.
Identify New Topics for Your Blog – Look at which content people from different sources prefer, then find similar topics to cover on your site
Invest in the Right Traffic Sources – At times, it can be difficult to focus on all marketing channels at once, so find out which traffic source brings in the most visitors and invest in that channel to get quicker results
Create Targeted Marketing Messages – You can set up targeted promotional and marketing messages for visitors from different countries and boost your conversions
Improve Performance of Marketing Channels – While it's good to find the right channel to invest in, you should also identify opportunities to boost the performance of other traffic sources
And with that, let's look at how you can check Google Analytics traffic sources.
How to See Where Your Traffic is Coming From
To see your traffic sources, you can use Google Analytics. It's a powerful analytical tool that helps you see how people use your website. But setting up Google Analytics and using it can complex and scary for new users.
That's because you'll have to edit code to add the tracking code to your website. And navigating your way around its reports isn't easy for beginners. You'd have to hire an expert to get the job done.
But what if we told you that there's an easier way?
ExactMetrics is the best premium WordPress Analytics plugin and makes it super simple to use Google Analytics. You don't have to worry about coding to set up tracking. And using it's clean and easy to read reports, you'll get all your important data inside your dashboard.
After installing the plugin and successfully adding Google Analytics to your WordPress site, let's dive into the reports you can use to check your traffic sources.
Overview Report
The first report will see will be the Overview report. You can start by navigating to ExactMetrics » Reports.
And in it, you can look at the Device Breakdown report. It shows which device you visitors are using to view your website. So, you can make sure your site is working properly on different devices.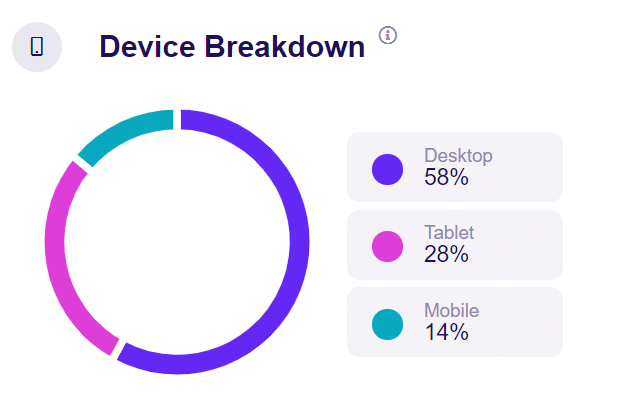 Next, scroll down and view the Top 10 Countries your visitors come from. Using the data from this Google Analytics traffic source, you can see which region your audience is from and then create marketing campaigns for each region to get more conversions.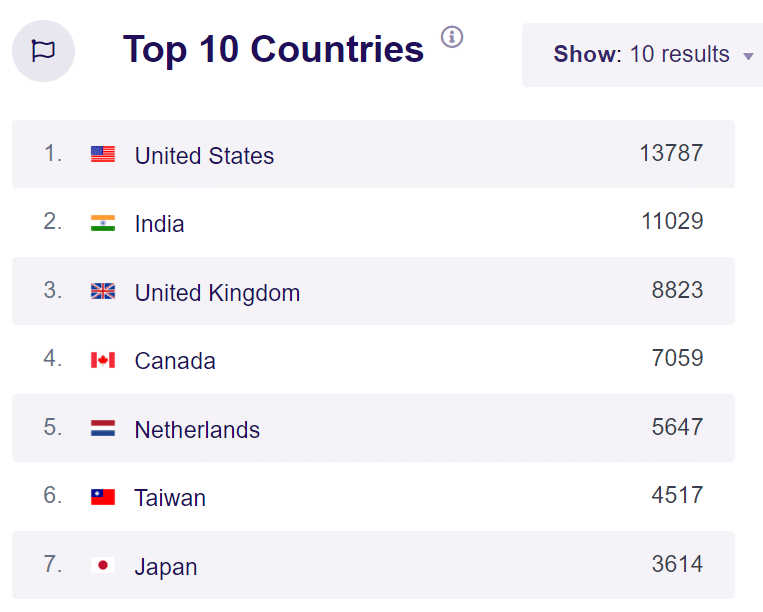 Right next to the top countries report is the Top 10 Referrals report. So, if another website has a link to your site and a user clicks on it, then they're counted under referral traffic and the website under referral source. The report shows you which websites are your top traffic sources.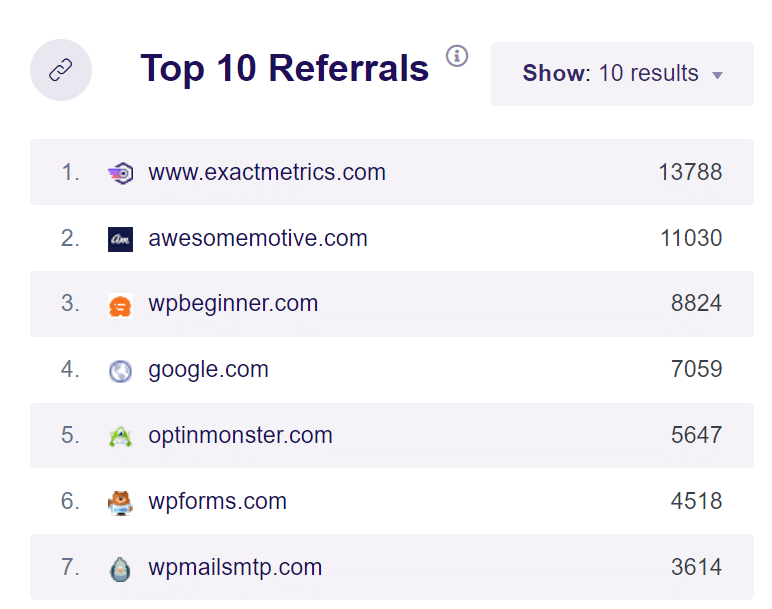 eCommerce Report
Now, if you have an eCommerce store, you can look at your which traffic sources send highly converting visitors to your website.
To start, go to ExactMetrics » Reports » eCommerce and navigate to Top Conversion Sources report. By looking at where your most converting traffic is coming from, you can find more sources to promote your website.
Or you can boost your conversions by partnering with these traffic sources and offer discounts and incentives to visitors from these referral sources.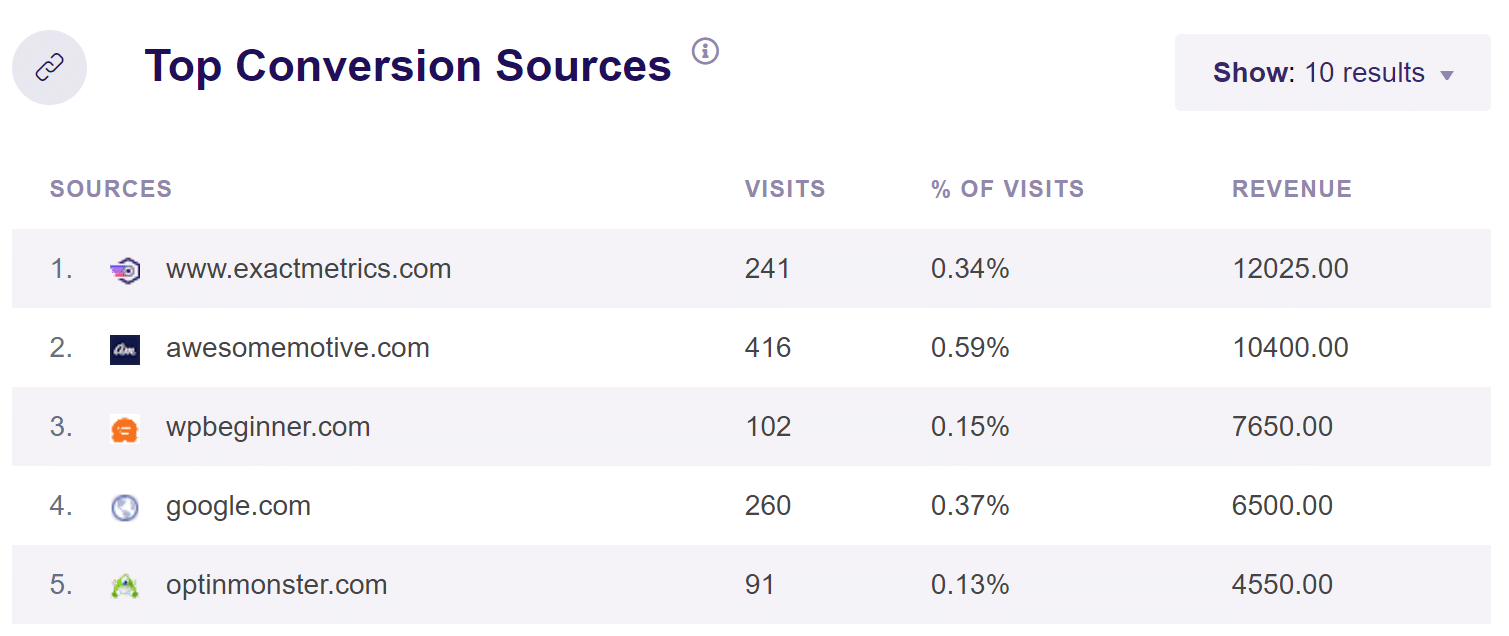 Search Console Report
The next ExactMetrics report you can look at is the Search Console Report. It shows which keywords people are using to find and visit your website on Google.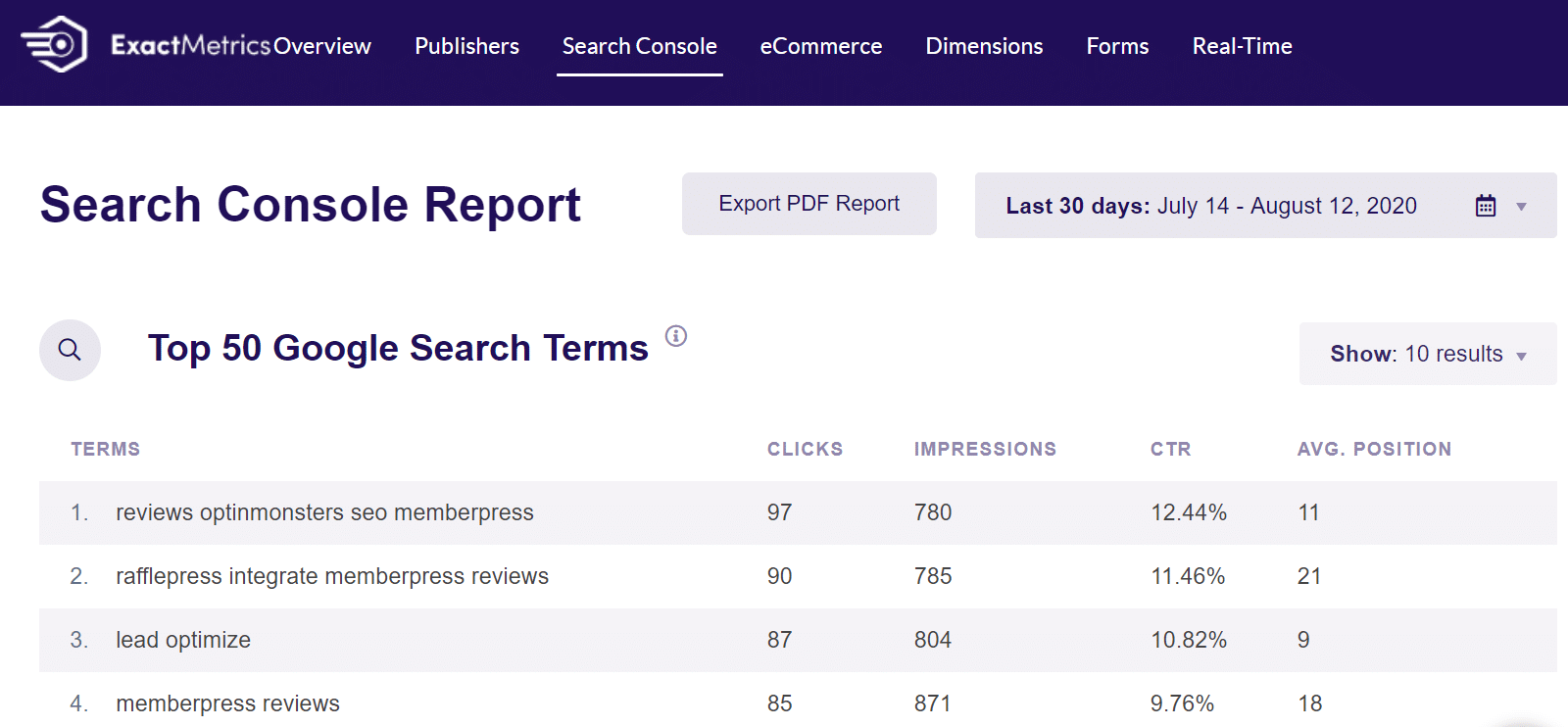 These search terms are a source of organic traffic on your website. So, using the data from the report, you can improve the rankings of keywords on the 2nd page on Google and try to bring them up to the top 10 results. And you can find more keyword ideas by looking at content that's already ranking at the top.
Real-Time Report
The last report you can see to find traffic sources is your Real-Time reports. As the name suggests, it shows where your visitors are coming from in real-time.
You can look at your Top Referral Traffic Sources in real-time. It also shows which campaigns are driving traffic and how many people are active right now.

And if you scroll down, you can see Top Countries and Top Cities report in real-time. It breaks down which countries and cities your visitors are most active in. You can use the data to see when the right time is to push content to the audience from different locations.

For more on real-time reports, check out A Complete Guide to Google Analytics Real-Time Reports.
How to View Traffic Sources in Google Analytics
Now, what if you want to also learn how to see traffic source reports in Google Analytics?
Don't worry, we'll guide you every step of the way, so you won't get lost in the vast world of Analytics and the information you need to make decisions.
To start, login to your Google Analytics account. Then navigate to Acquisition » All Traffic » Channels. Here you can see different channels that send traffic to your website. So, you can look at whether you're getting most visitors from Organic Search or Direct traffic.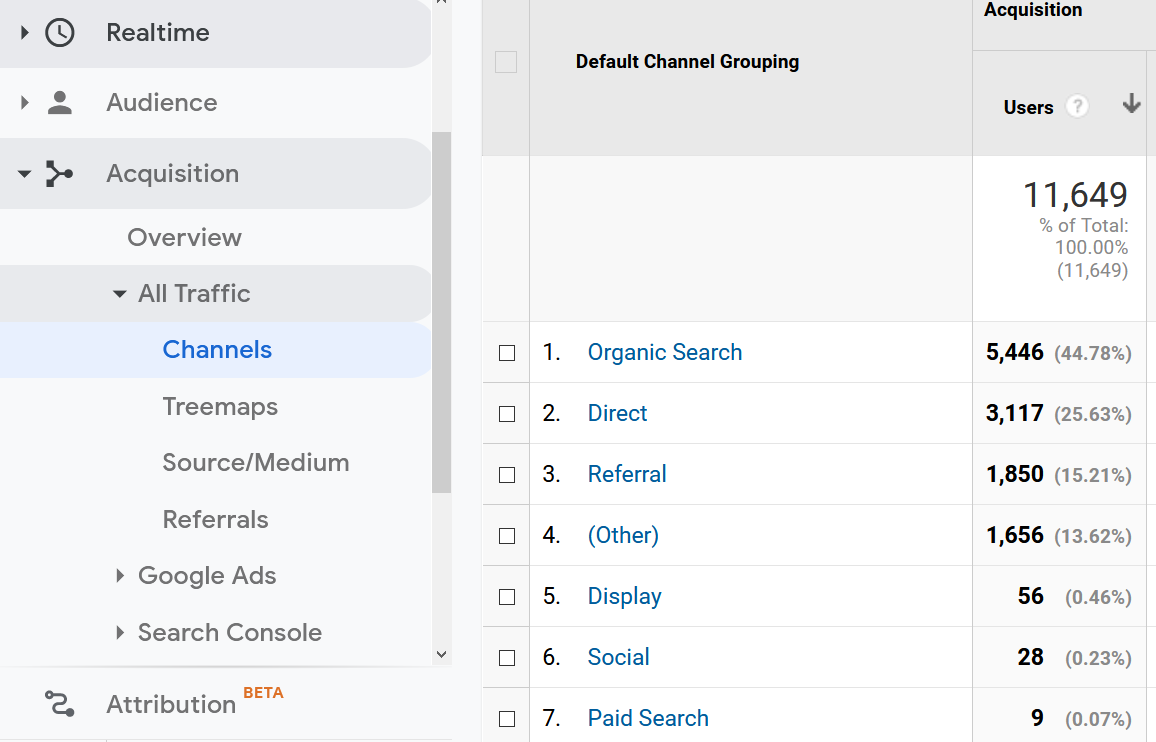 Next, if you click Source/Medium, then you'll get more details. So, along with the channel, you'll also see the source that's contributing to your site's traffic. For instance, for referrals, you can see the website that's sending traffic your way.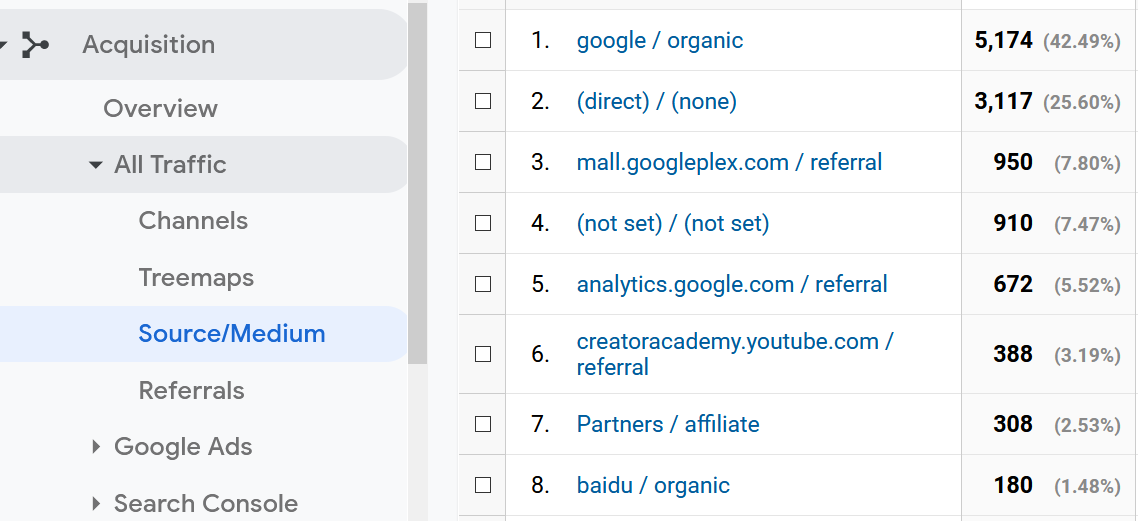 And if you want to see traffic sources for a specific page, then you can go to Behavior » Site Content » Landing Pages and then select a page. From there, click on the Secondary dimension and search for Source/Medium.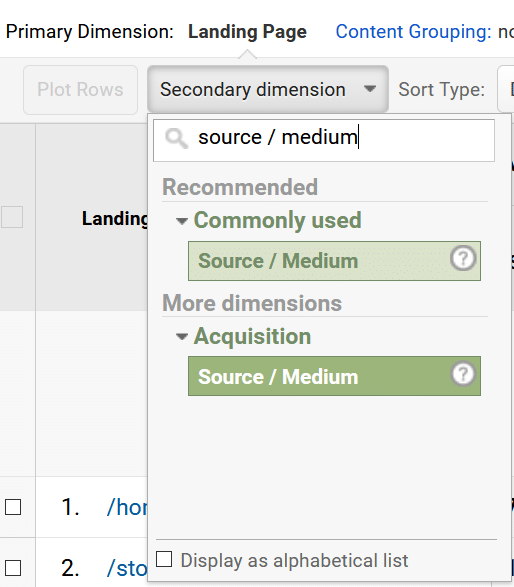 This will narrow down the traffic sources for your post. It helps you optimize your marketing efforts. For example, you can see that one of the top traffic sources is google / organic. So, you can use different SEO tools to find keywords the post is ranking on and optimize for more search terms to increase traffic from search engines.

And that's all for today, folks!
We hope you liked our article on how to see traffic sources in Google Analytics. If you want, you can also go through our post on how to set up user tracking in WordPress.
Don't forget to follow us on Twitter and Facebook to stay updated with the latest guides on Google Analytics.