Have you ever wished that you could get weekly stats of your site's performance in your inbox? Or you could save your Analytics reports and share them with your clients and team members?
For the past few weeks, our developers have been busy working on adding new features and improvements to ExactMetrics.
And today we're excited to announce the release of ExactMetrics 6.1.
It includes email summaries so you know how your website is doing and a new option to export your reports as PDFs. We've also added Pretty Links integration with our custom URL builder, so you get cleaner and memorable links to use in your campaigns.
Now, let's look at the details…
Get Weekly Email Summaries of Your Analytics
At times, you might get too busy to log in to your WordPress website and view your Analytics reports every week.
So, to help you out, ExactMetrics has introduced a new feature called Email Summaries.
You can now get weekly reports of your website's performance delivered straight to your email inbox. This way you can stay on top of how your site is doing without having to spend hours going through Google Analytics reports every week.
The email summaries are very customizable. Here's a peek at some of the available settings: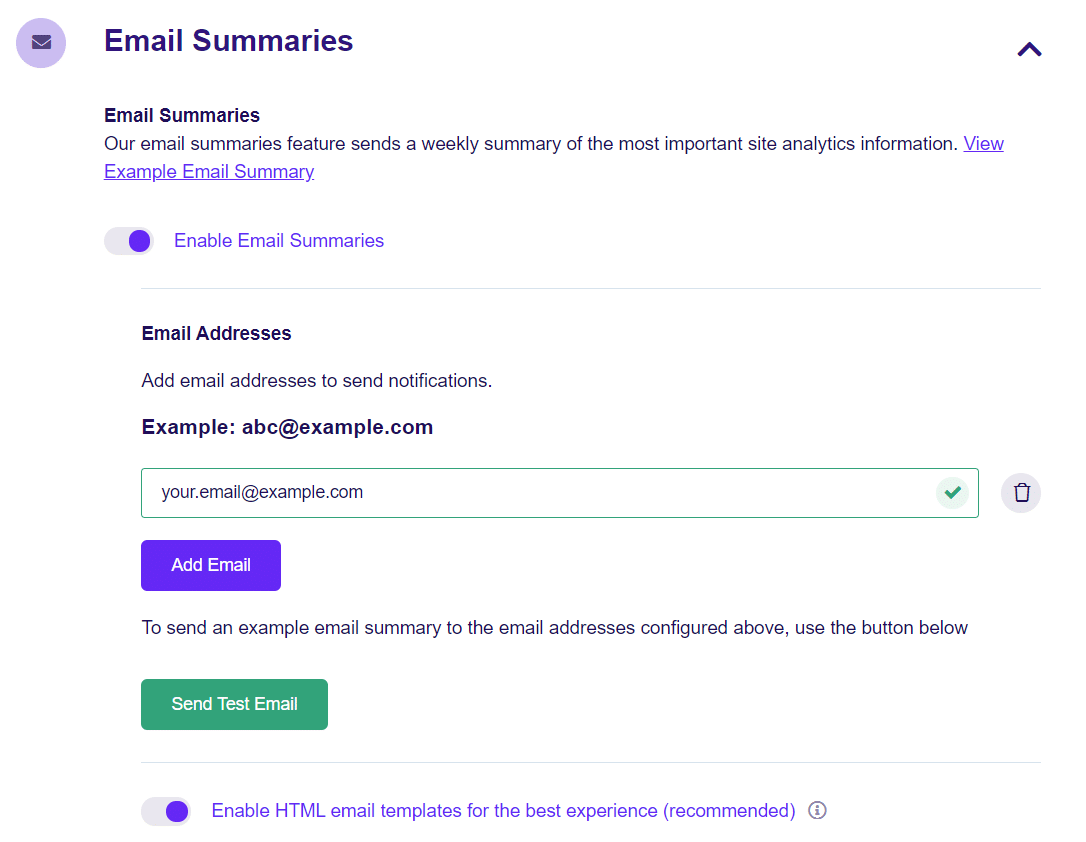 If you're an agency that handles multiple clients, then Email Summaries are extremely useful. You can send weekly performance reports to your clients and show them the value of your hard work.
You can add up to 5 email addresses to send weekly summaries. And you can even customize the header of the email summary and add your own custom logo.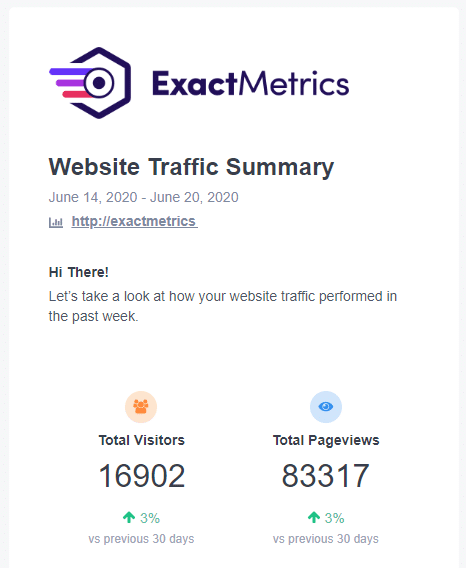 Export ExactMetrics Reports as PDFs
Have you ever wanted to save your ExactMetrics reports and view them later? Or perhaps share them with your client or other team members, who don't have login access to your site?
You can do all this by simply exporting ExactMetrics reports as PDFs.
Previously, you'd have to print preview the report and then save them. This would take a lot of time and you wouldn't get the right formatting, as graphs and stats would be scattered on different pages. And it didn't show the date range, so you wouldn't know when the report was from.
But with our new Export PDF Report feature, all that has changed!
You can now download any ExactMetrics report as a PDF file, store them on your system, and use them later. Just click on the Export PDF Report option at the top and save neatly formatted reports along with date range.

Create Cleaner and Shareable Custom URLs
With ExactMetrics URL Builder, you can create custom links and use them in your promotional campaigns. This way you track the performance of each campaign and track your lead sources.
But if you've seen these links then you'll know that they have UTM codes at the end of the URL, which doesn't make them look that clean or readable.
To make your custom links more shareable and memorable, we've integrated our URL Builder with Pretty Links WordPress plugin.
Pretty Links turns your long and ugly campaign URLs into clean and shareable links. When you create a custom URL in ExactMetrics, simply click Copy to Pretty Links and it will automatically fill in the fields in Pretty Links to give you a more readable URL to use in your campaigns.
This is especially helpful if you do a lot of offline marketing campaigns. For instance, you could use the URL from Pretty Links on your business card. So, users can easily enter the link in their browsers without making any mistakes.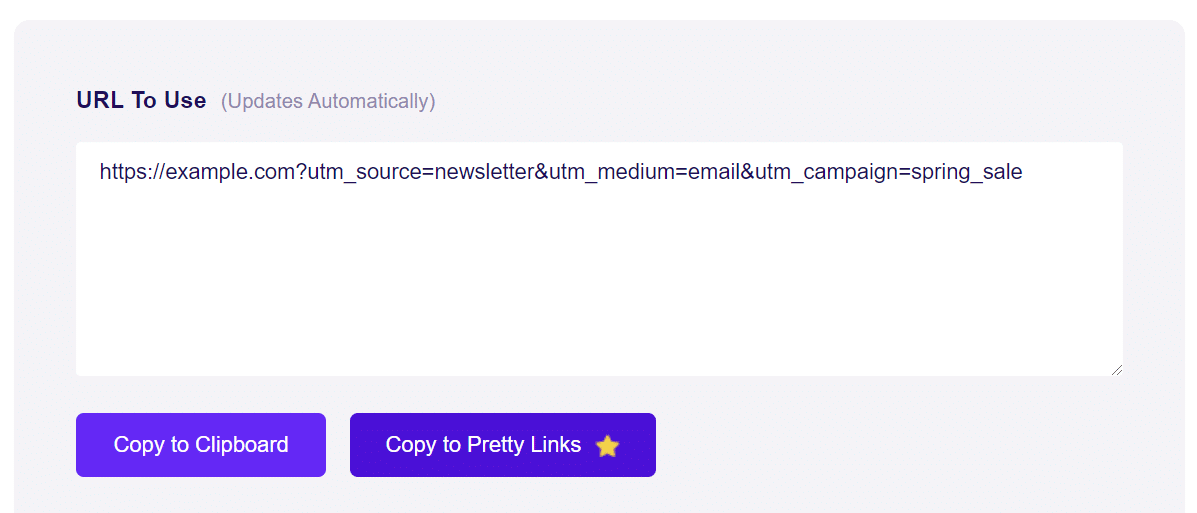 New Setup Wizard for WordPress Multisite Network
Now, if you have a collection of WordPress websites and are running a multisite network, then we've introduced a new onboarding and setup wizard.
Setting up Google Analytics on a dozen or more websites can take a lot of time, as you'll have to add the tracking code individually on each domain. But with ExactMetrics, you just need to set up the Analytics on your main site and it will automatically start tracking each website across your entire network.
Here's our documentation for step-by-step instructions on how to set up Google Analytics on your multisite network.
And that's it for this release!
All these features are now available. So, what are you waiting for? Click here to get started with ExactMetrics today!
Thanks again for all your support and for helping ExactMetrics become the best premium WordPress Analytics plugin.
If you want to be the first to know about the next release, make sure to follow us on Twitter and Facebook.