Are you wondering how people find your website, which marketing campaigns are performing well, and which channels should you focus on to capture leads?
If yes, then you're not alone.
Whether you have your own business or handling a client's site, it's important to know how your lead generation campaigns are performing.
And to know this, you'll need to set up lead source tracking.
In this article, we'll explain how to track your lead sources in Google Analytics. Let's start by looking at why it's important to track leads.
Why Should You Track Lead Sources?
As a marketer, we're often faced with a challenge to spend our budget wisely and invest in channels that can boost lead generation.
But how do you find these channels?
By tracking your lead sources, you can identify which channels to spend on. To further break it down, let's say you have a food blog and want to know which social channel brings in the most leads.
Through lead source tracking, you get to know that Facebook outperforms other social channels. So, you can allocate your effort and money towards promoting your campaign on Facebook.
Tracking leads in Google Analytics also helps you see which marketing campaigns are performing well and which are not. You can even track lead generation forms on your site and see which one is converting best.
With that, are you ready to configure lead tracking for your website?
How to Set Up Lead Source Tracking in Google Analytics?
When it comes to setting up lead source tracking, you should know that Google Analytics won't automatically track all the sources.
To find out your campaign performance, track form conversions, and uncover the best channel, you'll have to perform additional configuration in Google Analytics.
That can be tricky for new users, especially if you're not a coder or an Analytics expert.
But there's an easier way.
By using ExactMetrics, you'll be tracking leads in Google Analytics in no time, without having to do any manual work or touch any line of code.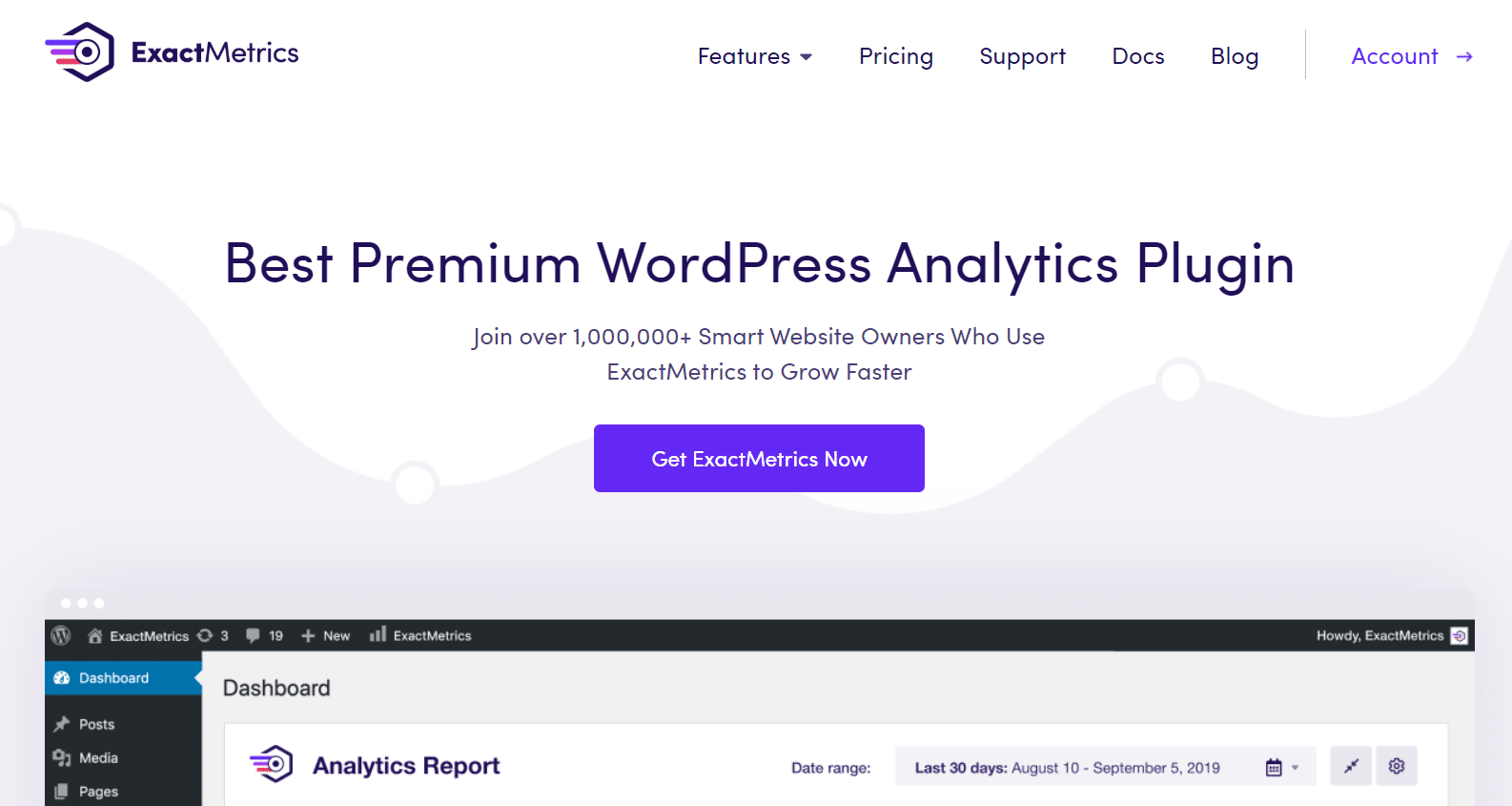 Using the plugin, you can also add Google Analytics to your WordPress website and set up advanced tracking with just a few clicks.
Here's how you can use ExactMetrics to track your lead sources in Google Analytics.
1. Track Lead Generation Forms
If you have lead generation forms on your website and want to know which one has the most conversions, then you can track them in Google Analytics.
By default, Analytics won't track your forms and you'll have to set up goals in Google Analytics. However, ExactMetrics makes this process simpler.
Using ExactMetrics Form Tracking addon, you can automatically track all your forms on your WordPress website.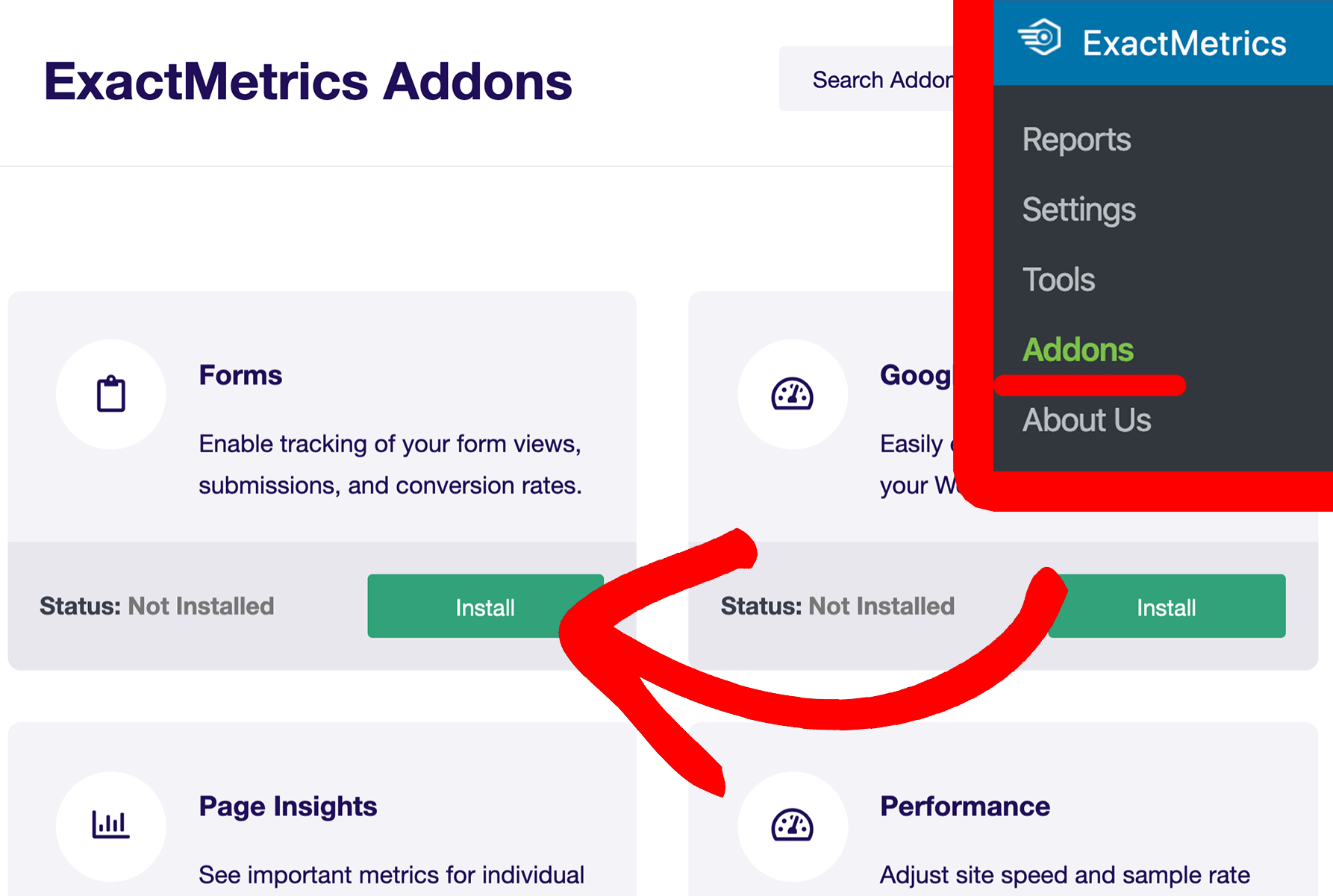 You can then view a report inside your WordPress dashboard to see how your lead generation forms are performing. For each form, you can view its impressions, conversions, and conversion rate.
This provides insights about which type of form generates the most leads. Using the information, you can promote that particular form more on your site and optimize the ones that aren't working well.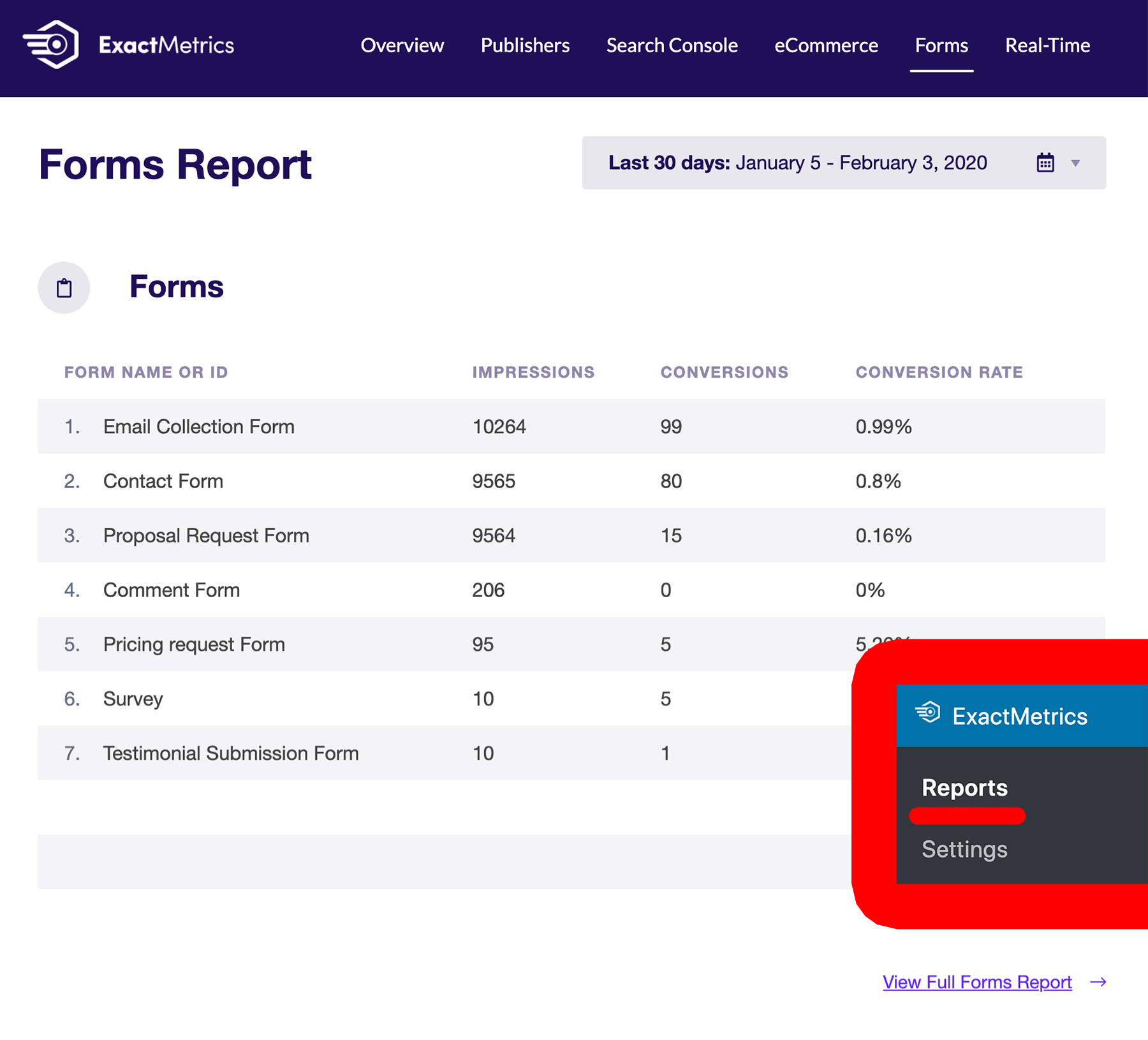 You can check out our tutorial on how to track form submissions in Google Analytics.
2. Track Lead Generation Campaigns
After setting up tracking for your lead generation forms, you can also track the performance of different campaigns and see which are more successful in attracting leads.
To do that, you can use ExactMetrics and create custom URLs with UTM parameters for each campaign. UTM parameters are small pieces of text added to the end of your URL and provide information that helps in differentiating between multiple campaigns.
You can start by going to ExactMetrics » Tools » URL Builder. Here, you'll have to enter the following details to build a custom URL: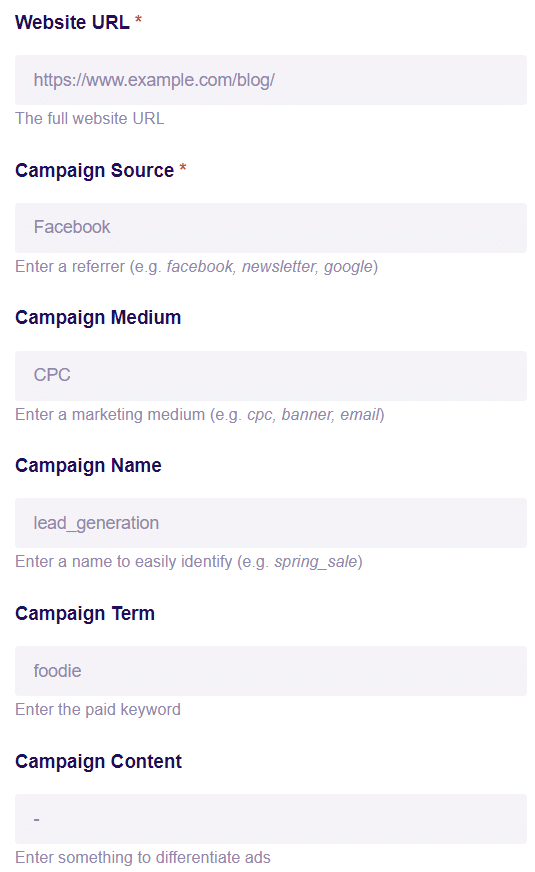 Website URL: This is URL to your website, a specific landing page, or a banner ad you want to target
Campaign Source: You can specify the source of your campaigns, like search engine (Google) or social media (Facebook)
Campaign Medium: Then enter the marketing medium you used, such as banner, email or cost-per-click (CPC)
Campaign Name: You can give your campaign a name in this field
Campaign Term: If you're running paid advertisements, you can enter specific keywords to see which search terms drove the most leads
Campaign Content: This is useful if you're split testing ads or any other element on the same link, as it helps to differentiate between the two variants
After entering these details, the tool will give you a custom URL that you can then copy and place it in on your website. That way, you can exactly see which sources your leads used to find your website.

Next, you can view the performance of each campaign in Google Analytics by going to Acquisition » Campaigns » All Campaigns.
And that's all, folks!
You can now easily see which lead sources are worth pursuing and investing. This way you can focus on channels and design campaigns to capture more leads.
We hope you liked our article on how to track your lead sources in Google Analytics. You can also check out another interesting read on how to set up Google Analytics AdSense tracking in WordPress.
Don't forget to follow us on Twitter and Facebook to get to know the latest guides on Google Analytics and WordPress.