Make it easier to stay up to date with your site's performance using the ExactMetrics Email Summaries feature!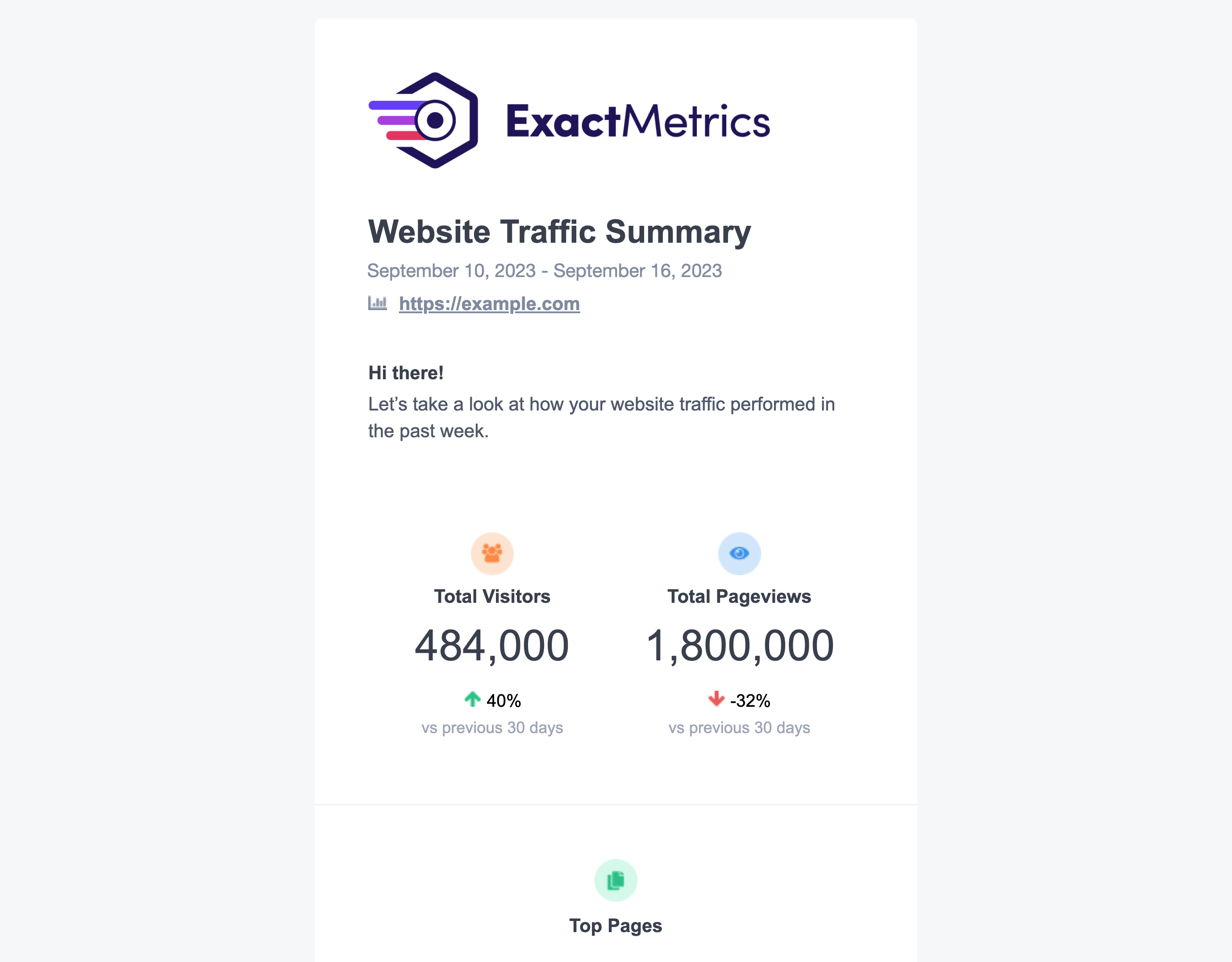 With ExactMetrics, you can receive a week to week email report of your WordPress site's performance covering:
Total Visitors
Total Pageviews
Your Top Pages
Your Top Referrals
To get started with Email Summaries, go to ExactMetrics » Settings » Advanced and under Email Summaries make sure the Enable Email Summaries toggle is enabled: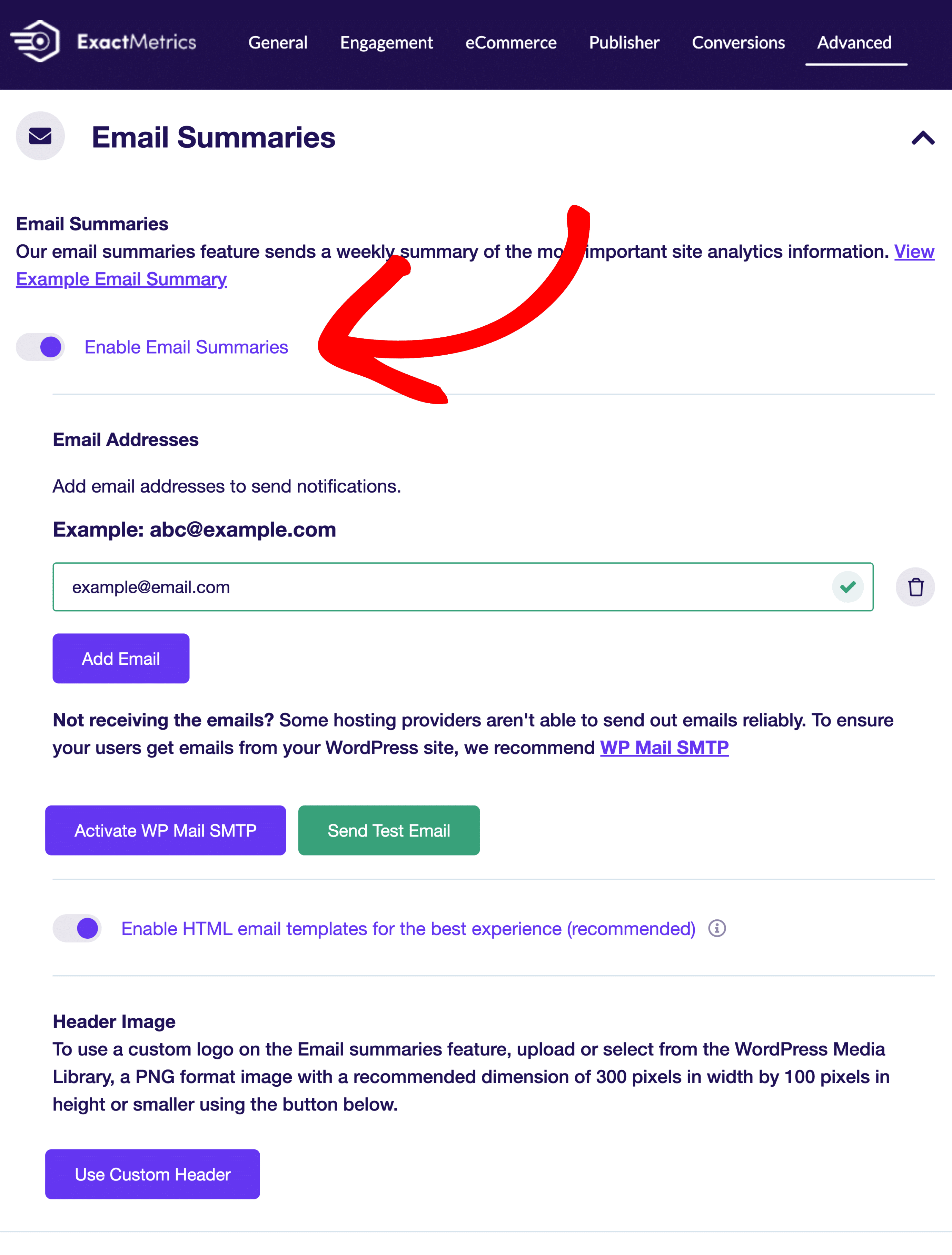 Here, click Add Email to set which email addresses will receive the report. To remove any email addresses, simply click the trash icon next to the email address.
Customize the email to your liking by incorporating your header image. Just click on Use Custom Header.
That's it! You've successfully configured Email Summaries for your WordPress site.