Are you making changes to your WordPress site? Use Site Notes to keep track of adjustments, to see the impact it has on your website!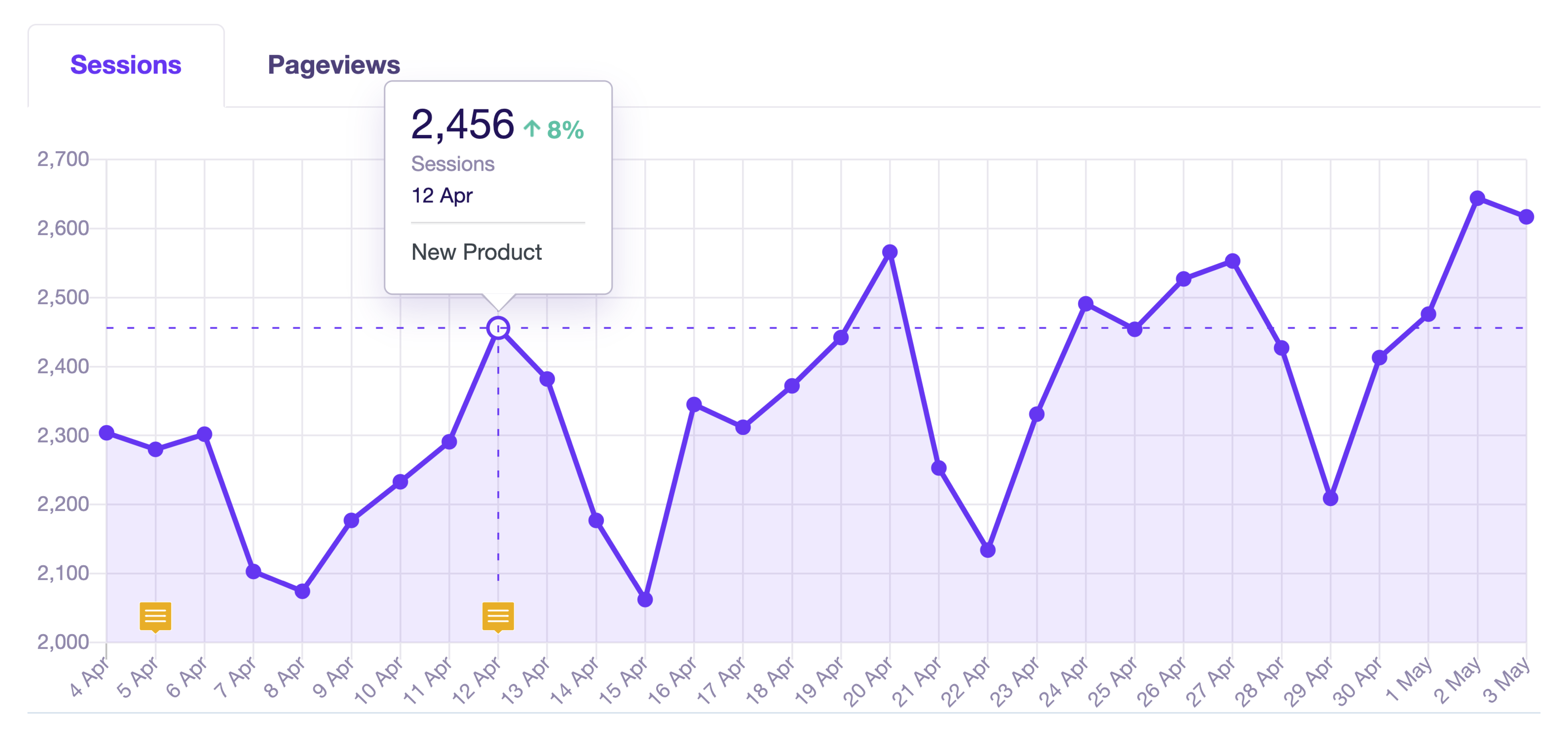 What are Site Notes?
When viewing ExactMetrics reports, Site Notes can help provide context to changes in your data.
To view your Site Notes, you can go to ExactMetrics » Reports, and see notes within your Overview graph. You'll also be able to click on the Site Notes button under the graph to view a list of notes.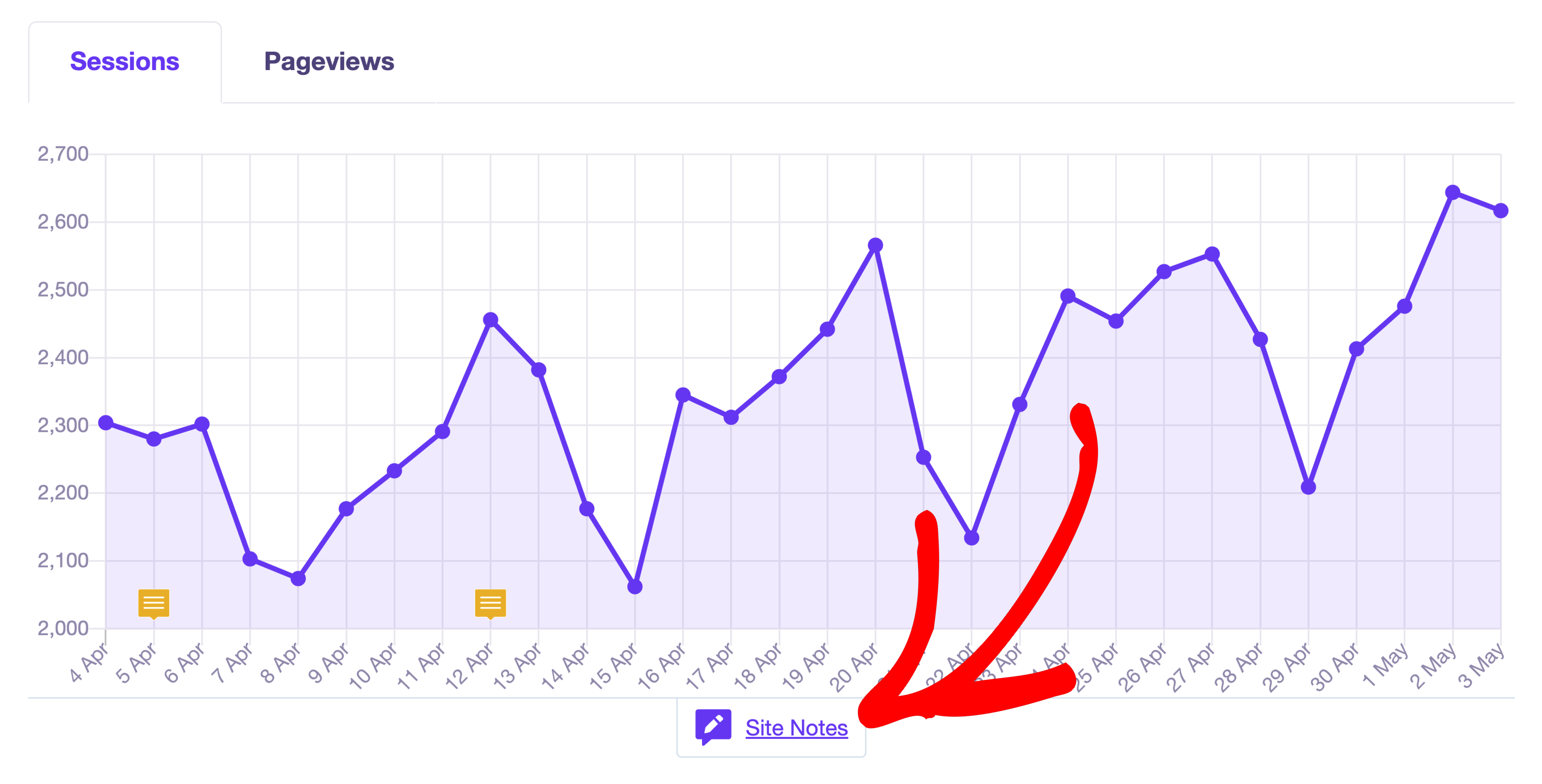 To view all of your notes, go to ExactMetrics » Site Notes.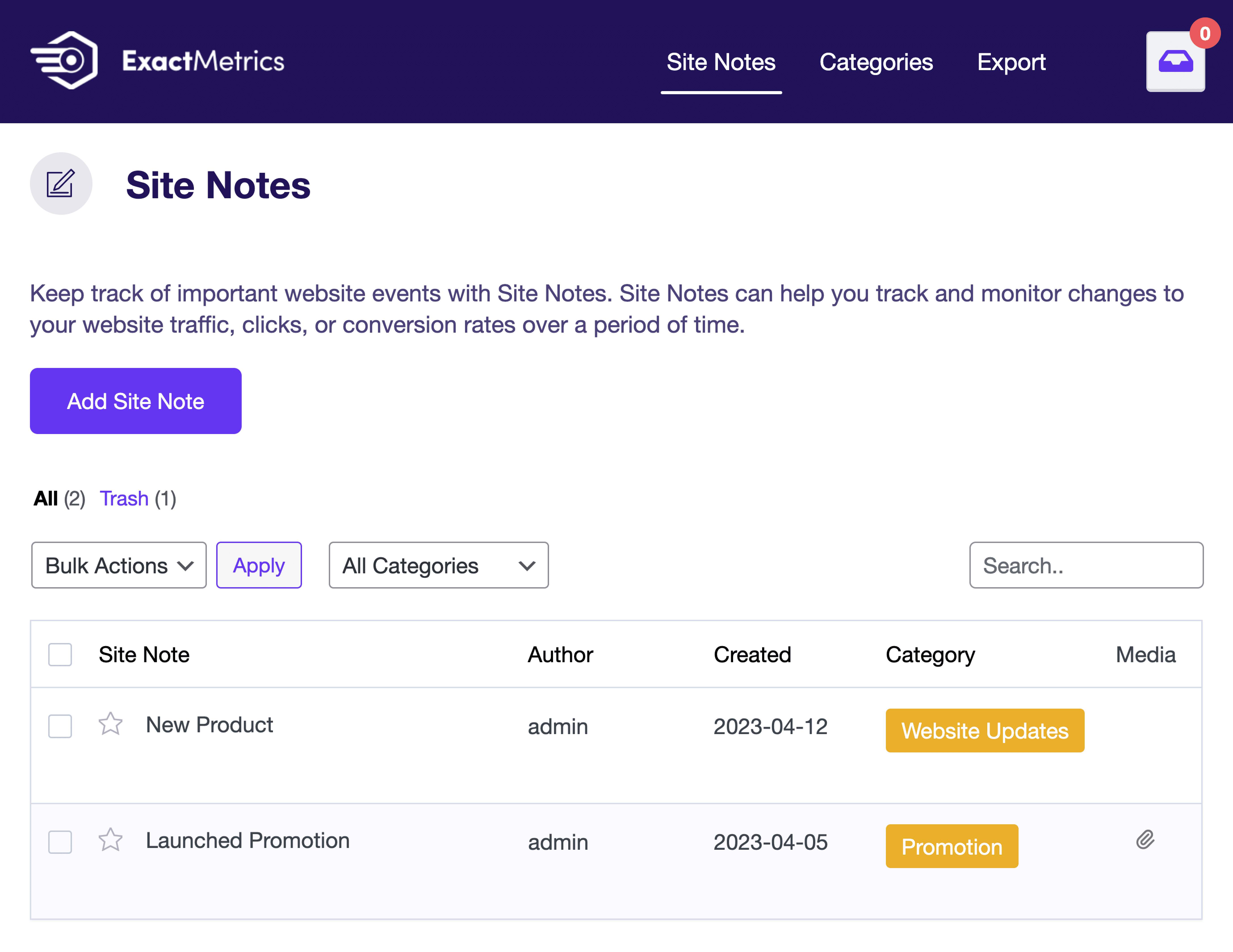 On this page you'll be able to:
Add new Site Notes or edit existing Site Notes
Sort your Site Notes by the title, Author, Date, or Category
Filter your Site Notes by Category
Search for Site Notes
Delete Permanently or Restore Site Notes
If you are planning on running a sale, sending out newsletters, running new ads, uploading new blog posts, or making any optimizations on your website, Site Notes can help keep track of how these changes impact your website's performance.
How to use Site Notes
To add a new site note, click on Add Site Note to get started.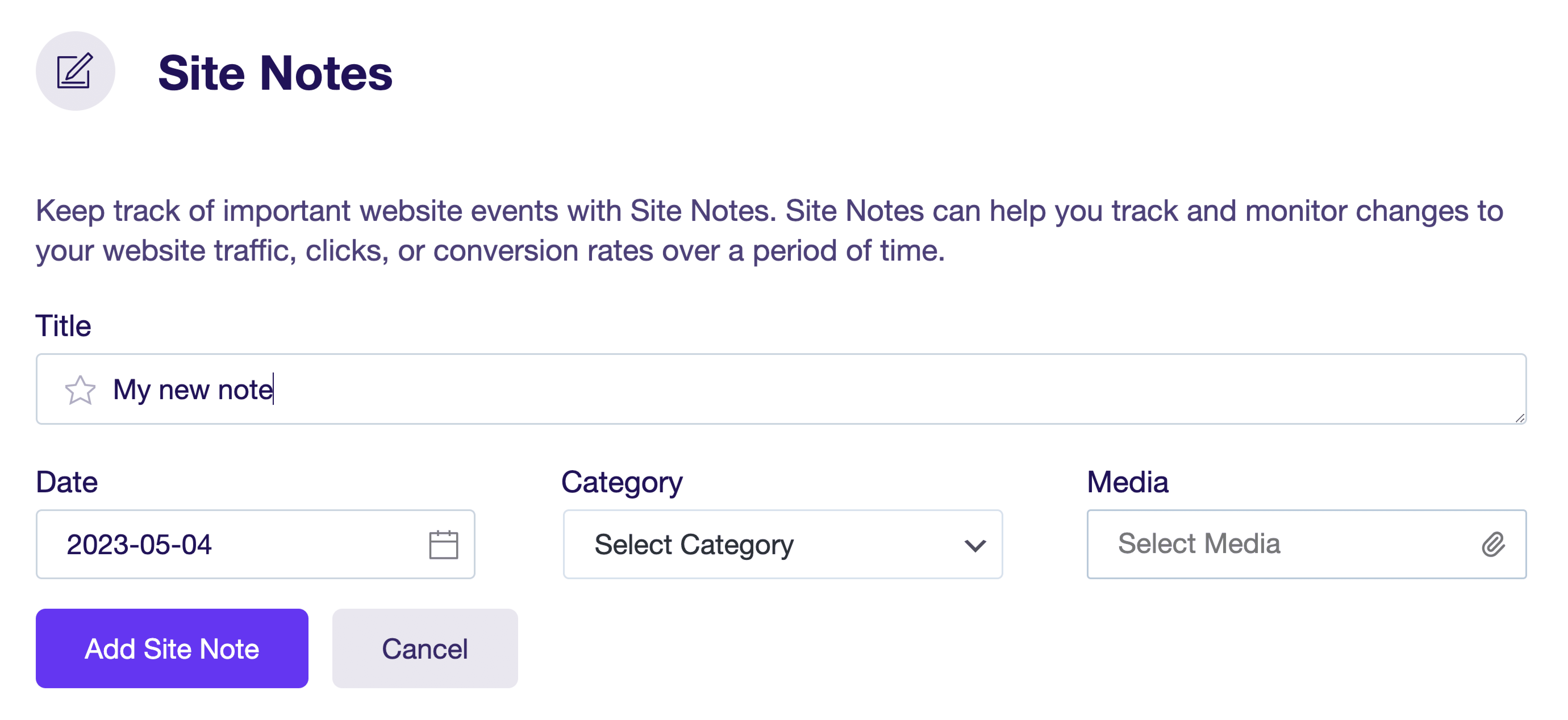 You'll be able to edit the following fields:
Title: Add your note, and specify if the note is Important by toggling the star icon.
Date: Set the date of the site note. By default, site notes will use today's date.
Category: Set the category of your site note.
Media: Select an image from the WordPress media library (for Plus users or higher).
If you are publishing a new blog post, you'll have the option to simultaneously add a Site Note by enabling the Add a Site Note toggle before publishing or updating your post.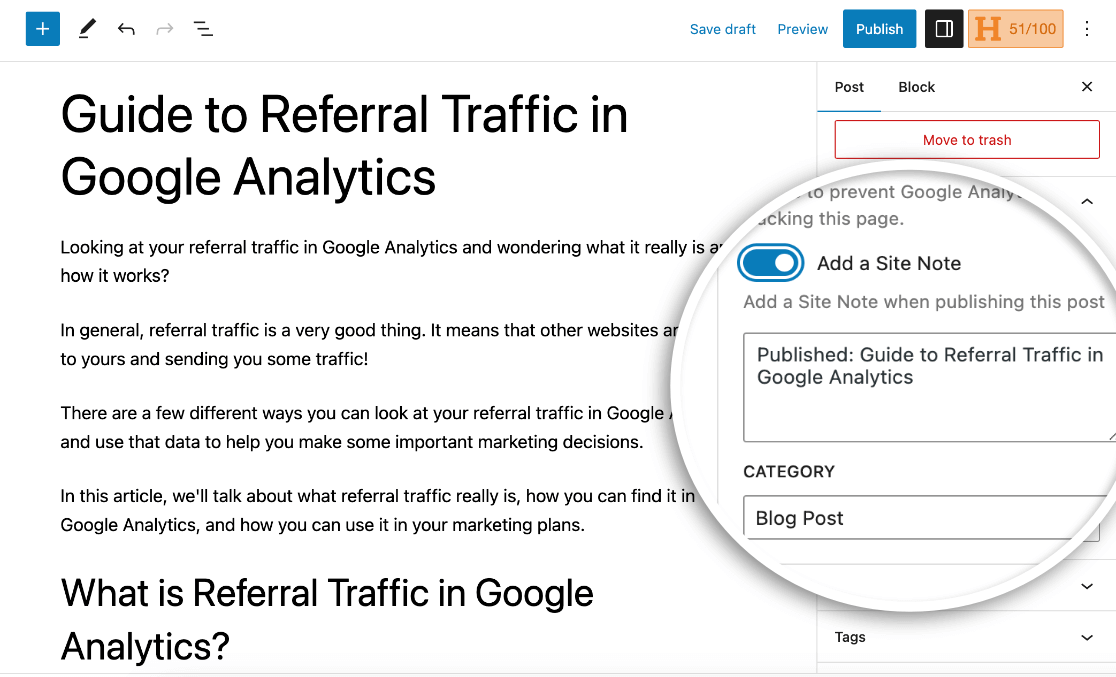 How to customize or export Site Notes
The default categories for Site Notes are:
Website Updates
Blog post
Promotion
To customize and edit the existing list of categories, go to Site Notes » Categories and then click on Add New Category or click on Edit on an existing category.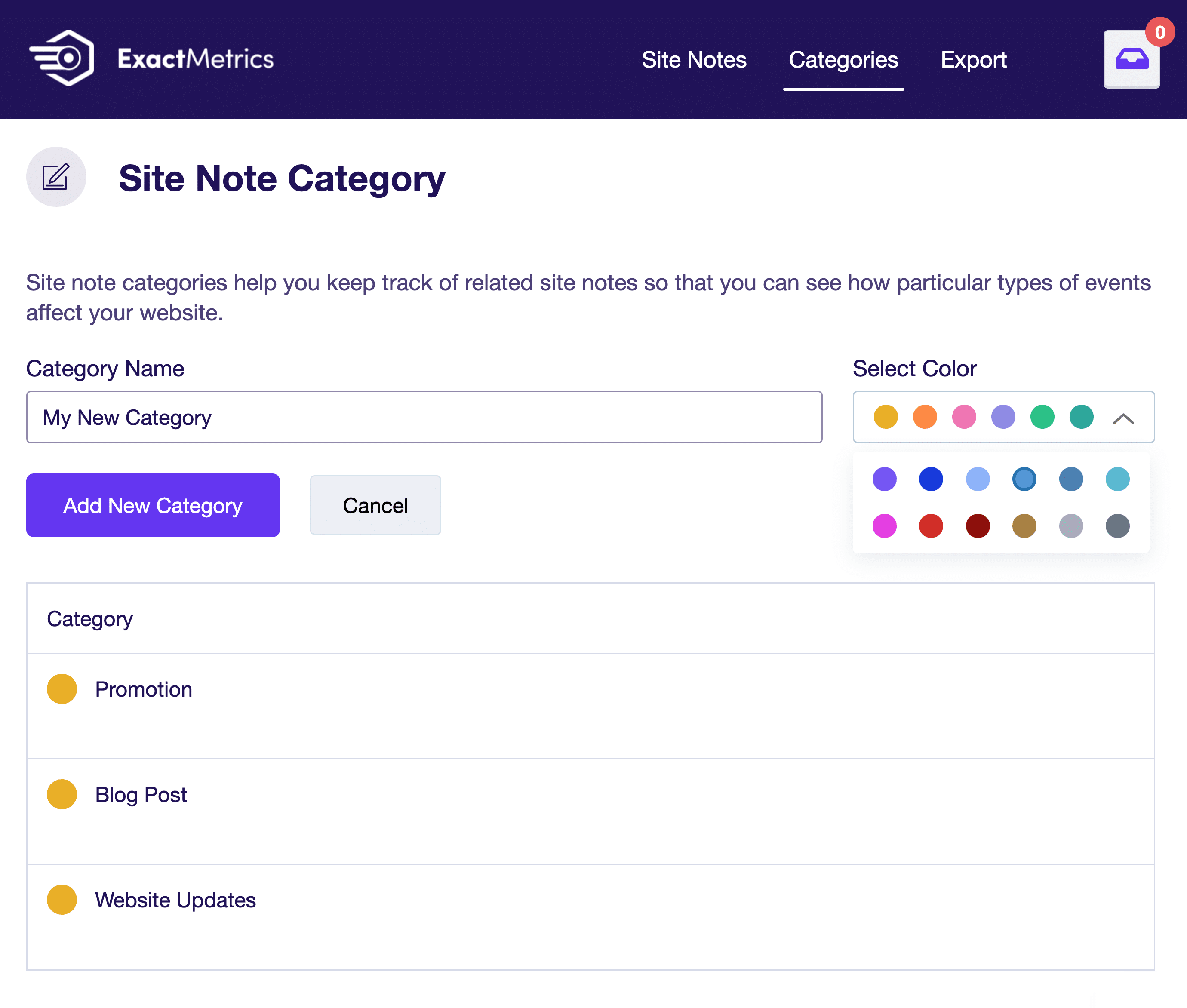 If you would like to save your Site Notes, click on Export to automatically download a CSV file.

Note: The category customization and export feature for Site Notes is available for Plus users or higher.
That's all! You learned what Site Notes are and how to use them.
What's next? Learn how to add your most popular posts on your website for more engagement