In order to track eCommerce events (such as Add To Cart, purchase etc) and form submissions to your Google Analytics 4 property, you'll need to create a Measurement Protocol API Secret and insert the generated secret value into your ExactMetrics settings.
Follow this guide to learn how to create a Measurement Protocol API Secret Value.
Step 1: Log into analytics.google.com and click into the Admin of your GA4 property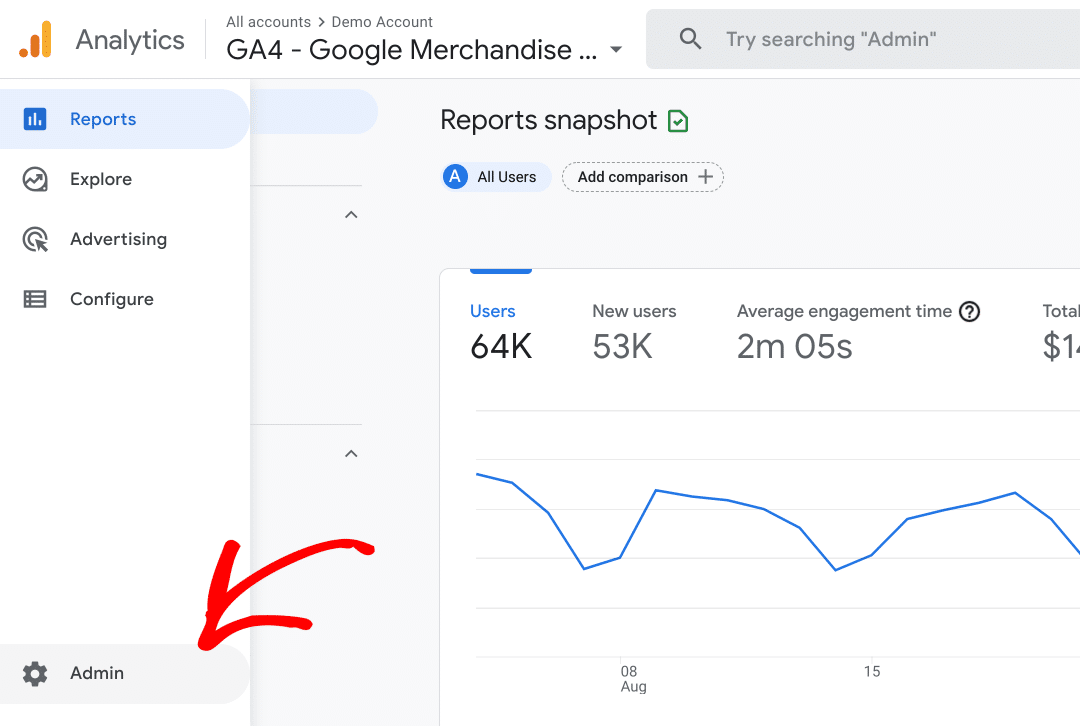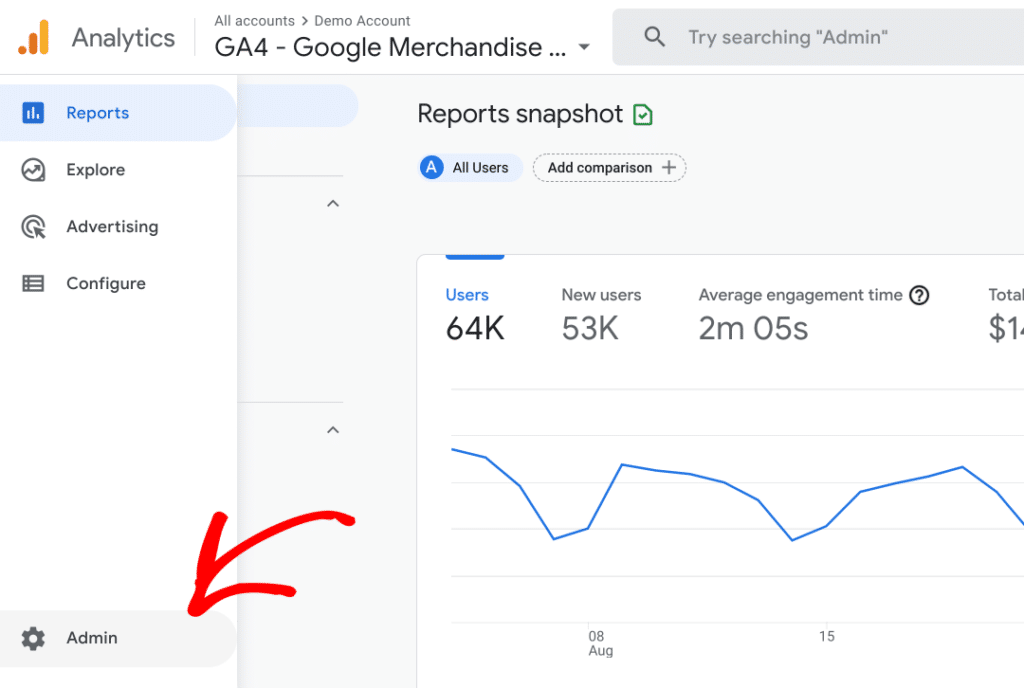 Step 2: Click into your existing data stream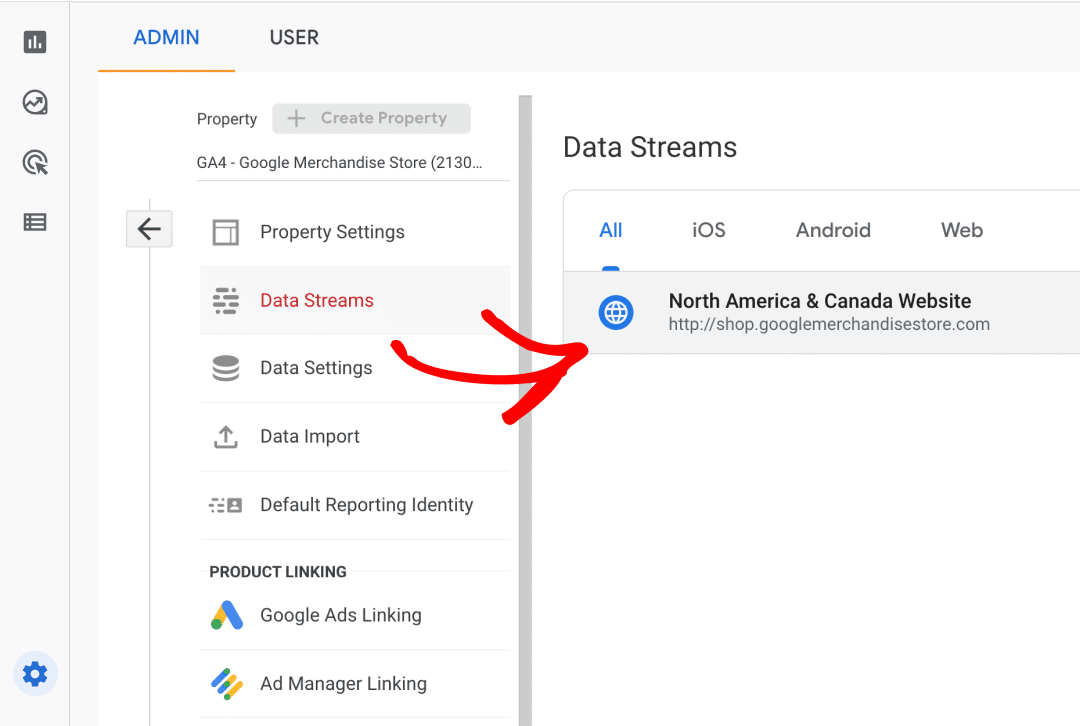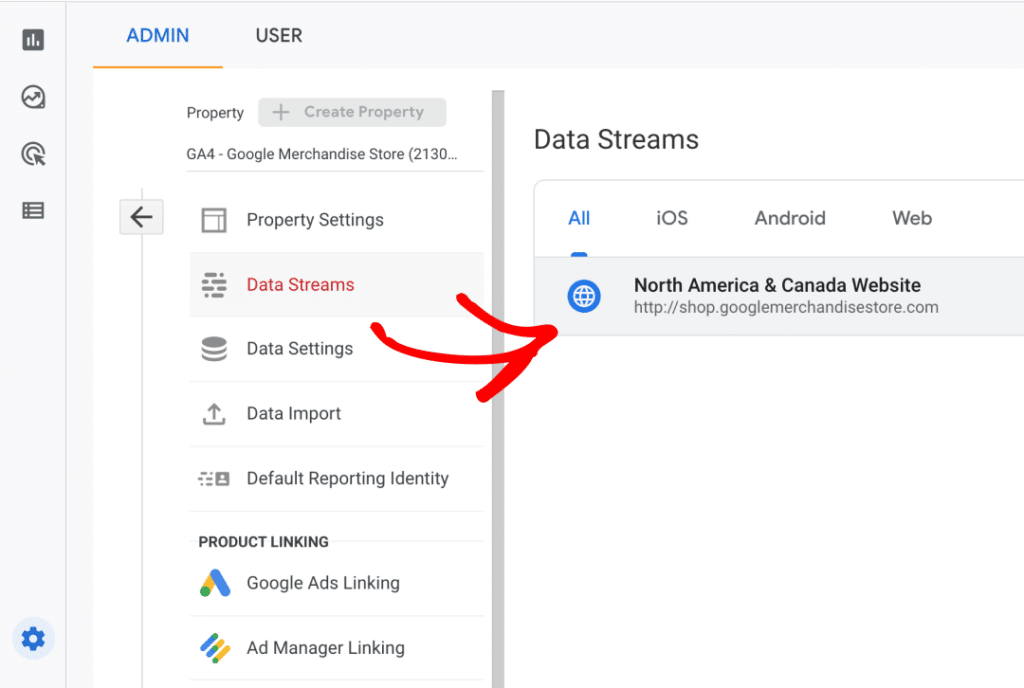 Step 3: Within the Additional Settings section, click into Measurement Protocol API secrets.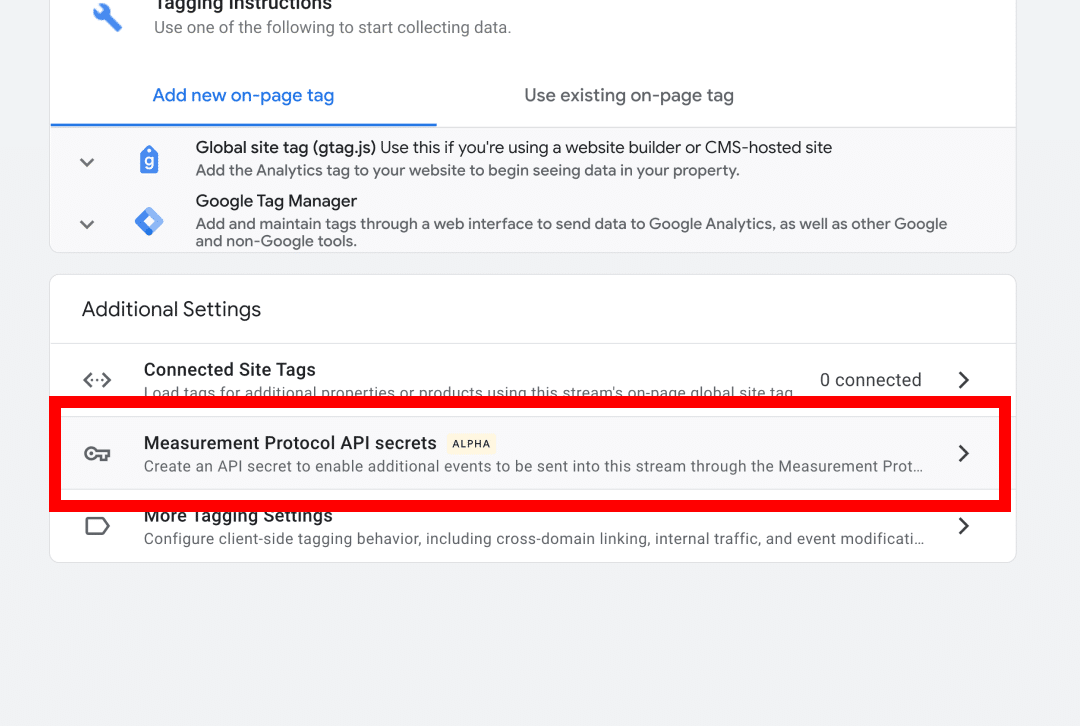 Step 4: Click the Create button to create a new API secret and give it a Nickname.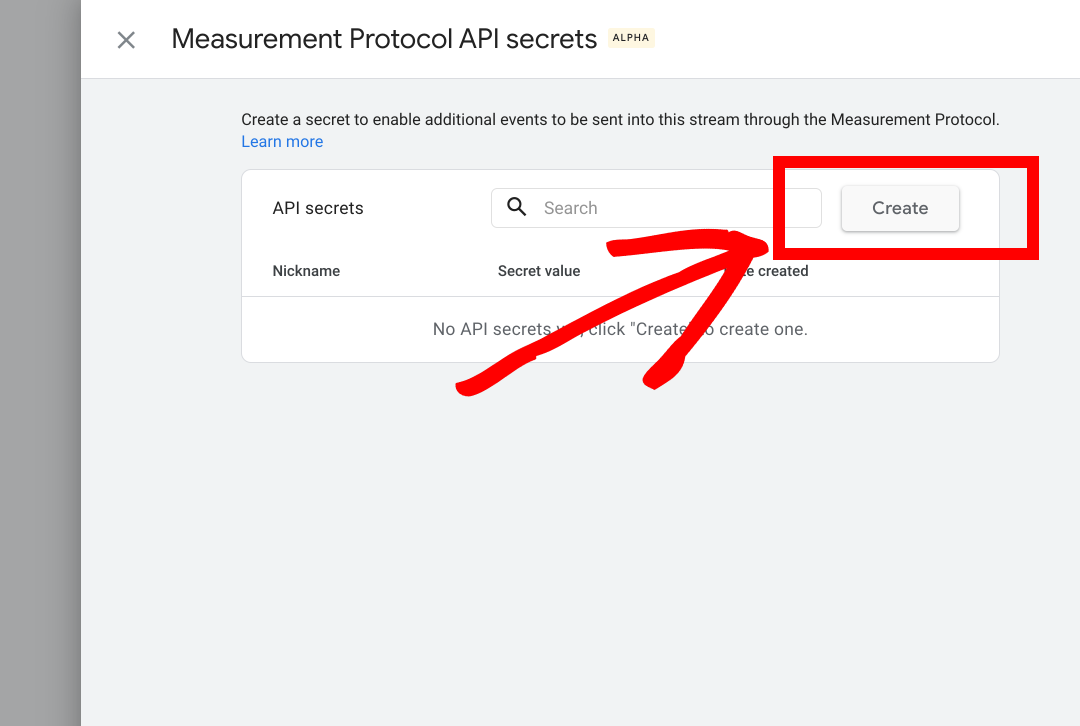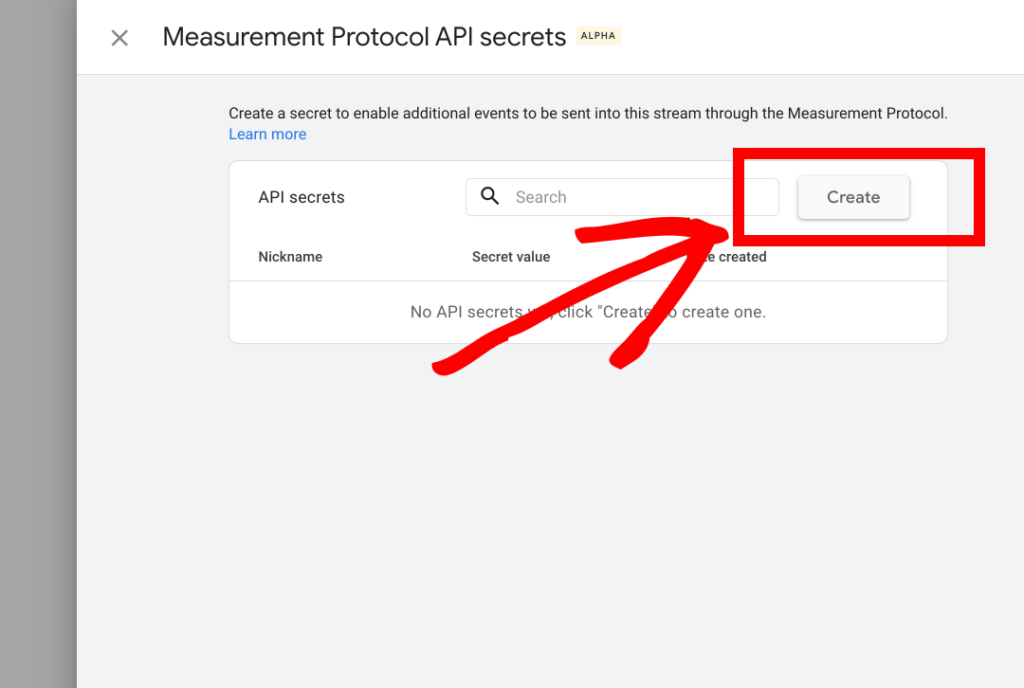 Step 5: Copy the newly created Secret Value.


Step 6: Log into your WordPress admin and go to ExactMetrics » Settings and paste the Secret Value into the Measurement Protocol API Secret field.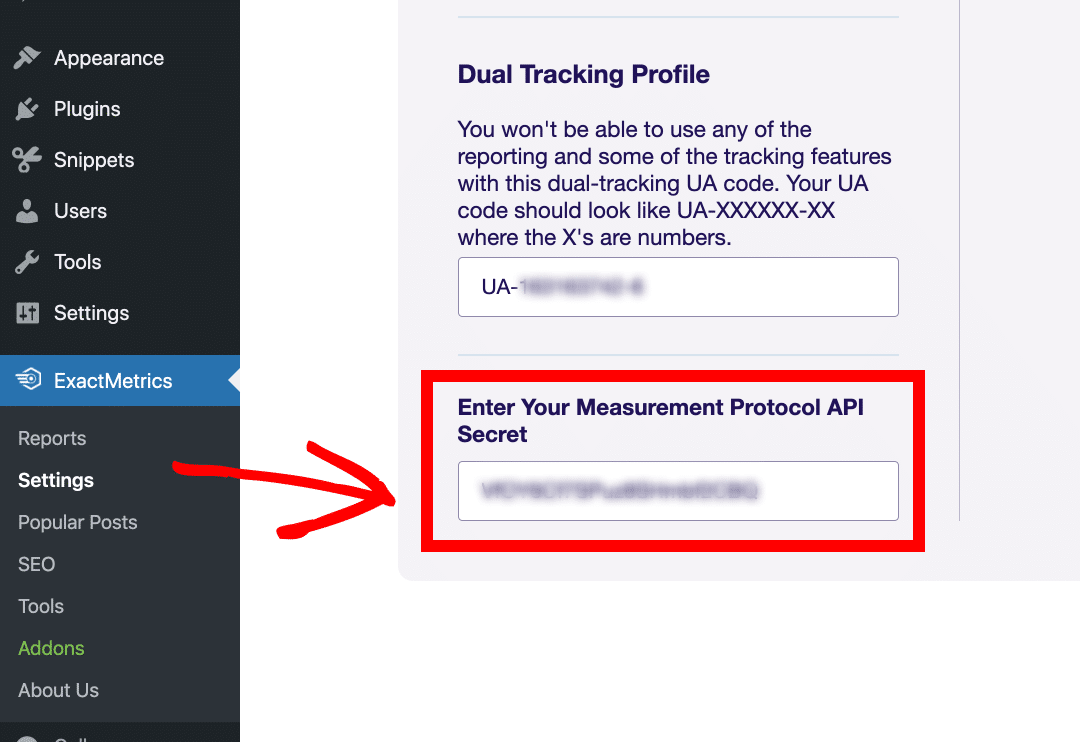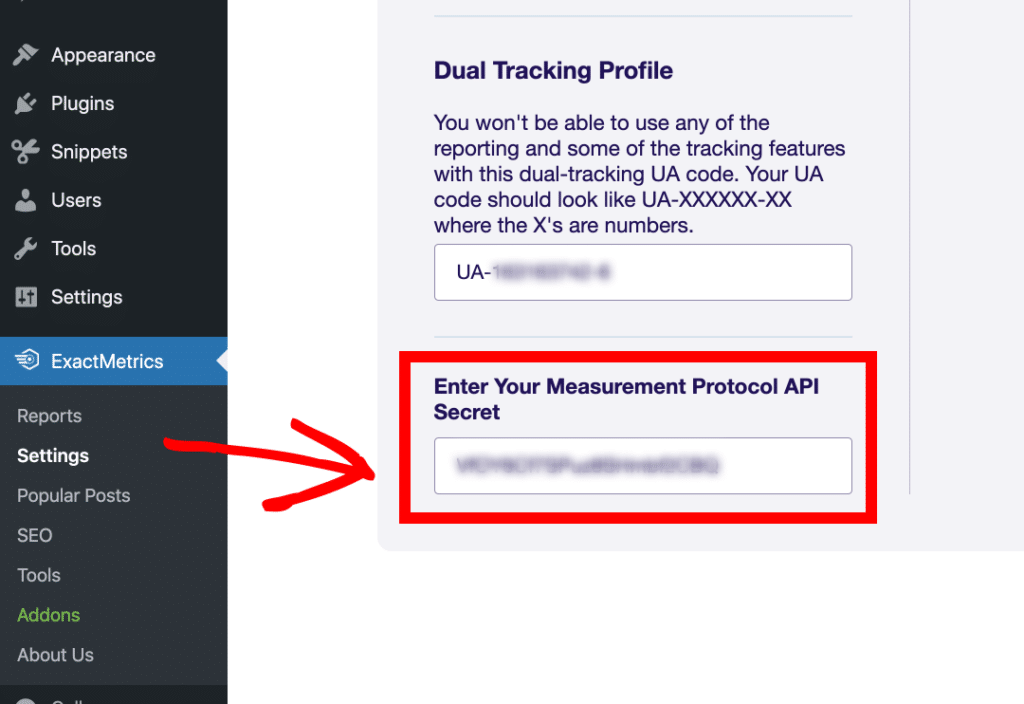 That's it! You've successfully set up your Measurement Protocol API Secret in GA4.