Are you looking to track the performance of embedded videos on your WordPress site? Learn how to view your ExactMetrics Media report, to easily assess the performance of your videos and media content within your WordPress dashboard.
To view your Media report, simply follow these steps: Go to ExactMetrics » Reports » and select the Media tab.
Here's an example of the Media report: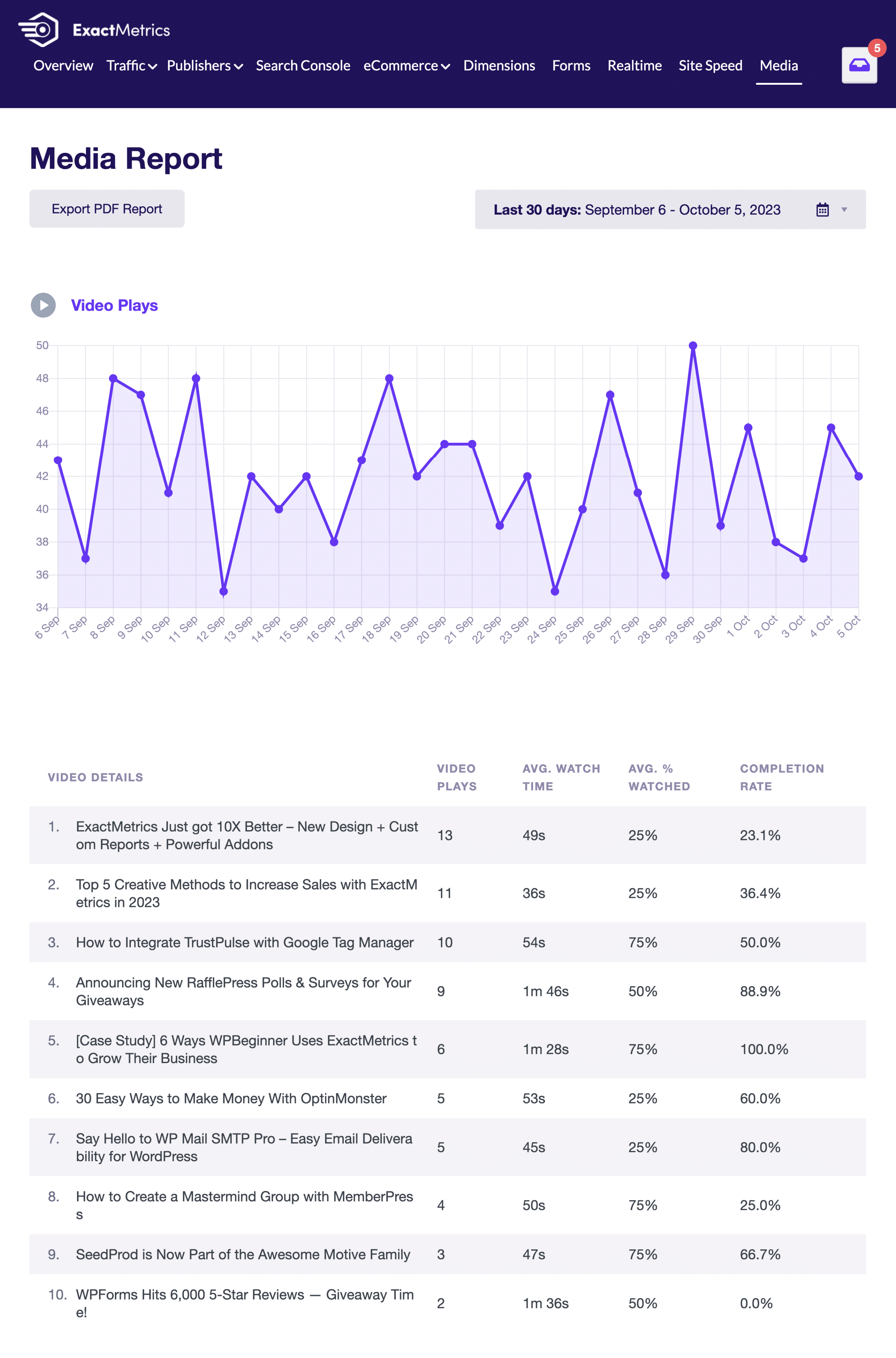 And there you have it! You've located the ExactMetrics Media report.