Are you wanting to install an addon within ExactMetrics? With one click you can easily install and activate as many addons as needed.
Follow this guide to learn how quick and easy it is to activate your ExactMetrics Addons.
Step 1: Log in to your WordPress website.
Step 2: Click into ExactMetrics » Addons.
Step 3: Search for your desired addon and click the Install button.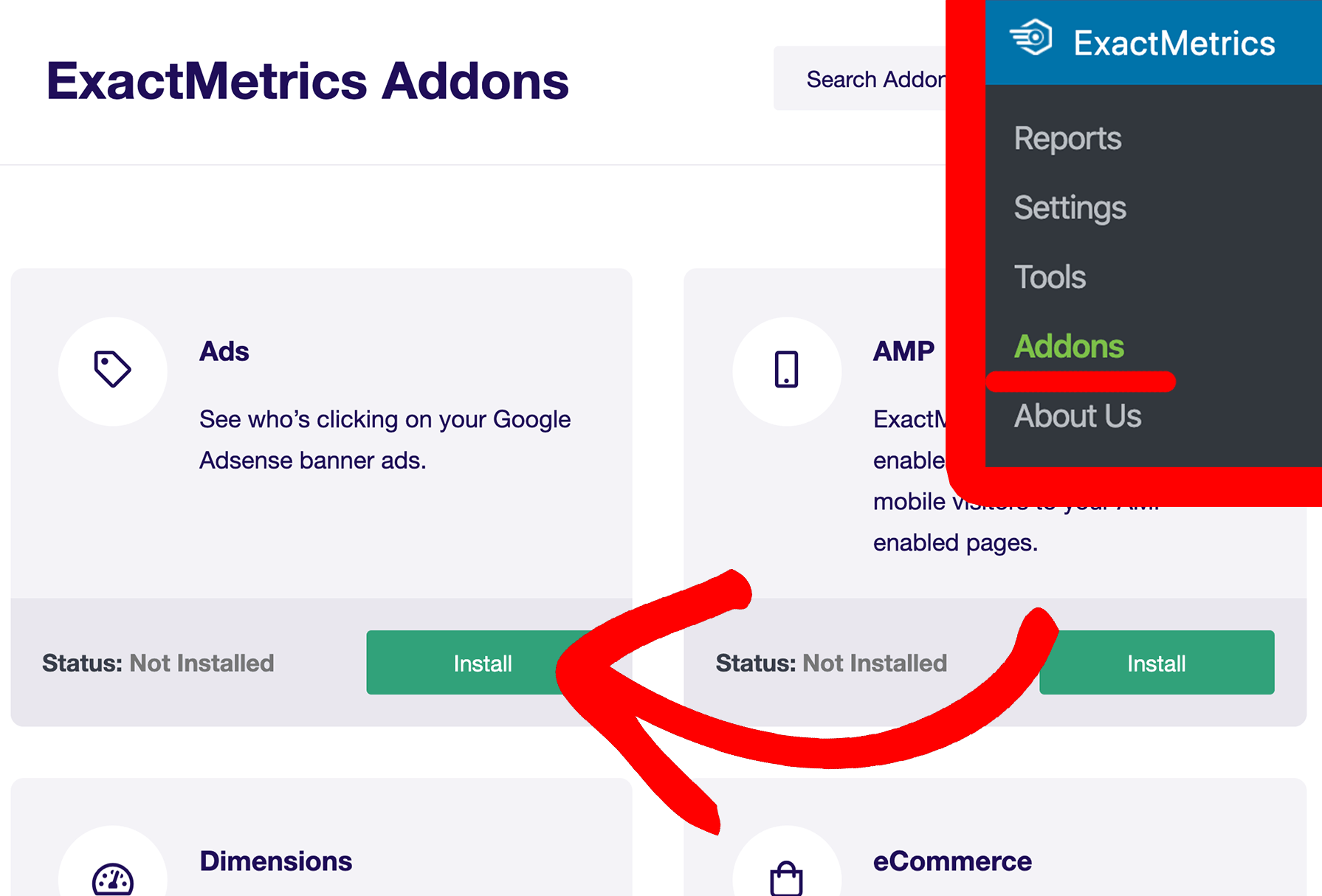 After the add-on installs, it will also auto-activate. If needed, you may click the Activate button to manually activate the addon.
You can also upload each addon as a zip file and install it like any other regular WordPress plugin. You can download zip files from within your ExactMetrics  account.
Note: For WordPress multisite sites, you can network install, activate, and deactivate ExactMetrics Addons like regular plugins from the ExactMetrics Network panel.
Troubleshooting: If you're having trouble installing or activating an addon, you can try deleting the plugin from the Plugins page of WordPress and try the installation again.
You did it! Now you're able to easily install and activate ExactMetrics addons.
What's next? Get started with your ExactMetrics using this guide: the most common setups getting started with ExactMetrics.