Are you looking to add the ExactMetrics dashboard widget to your WordPress dashboard?
Since ExactMetrics 6.0.0, we added a dashboard widget that displays your ExactMetrics report.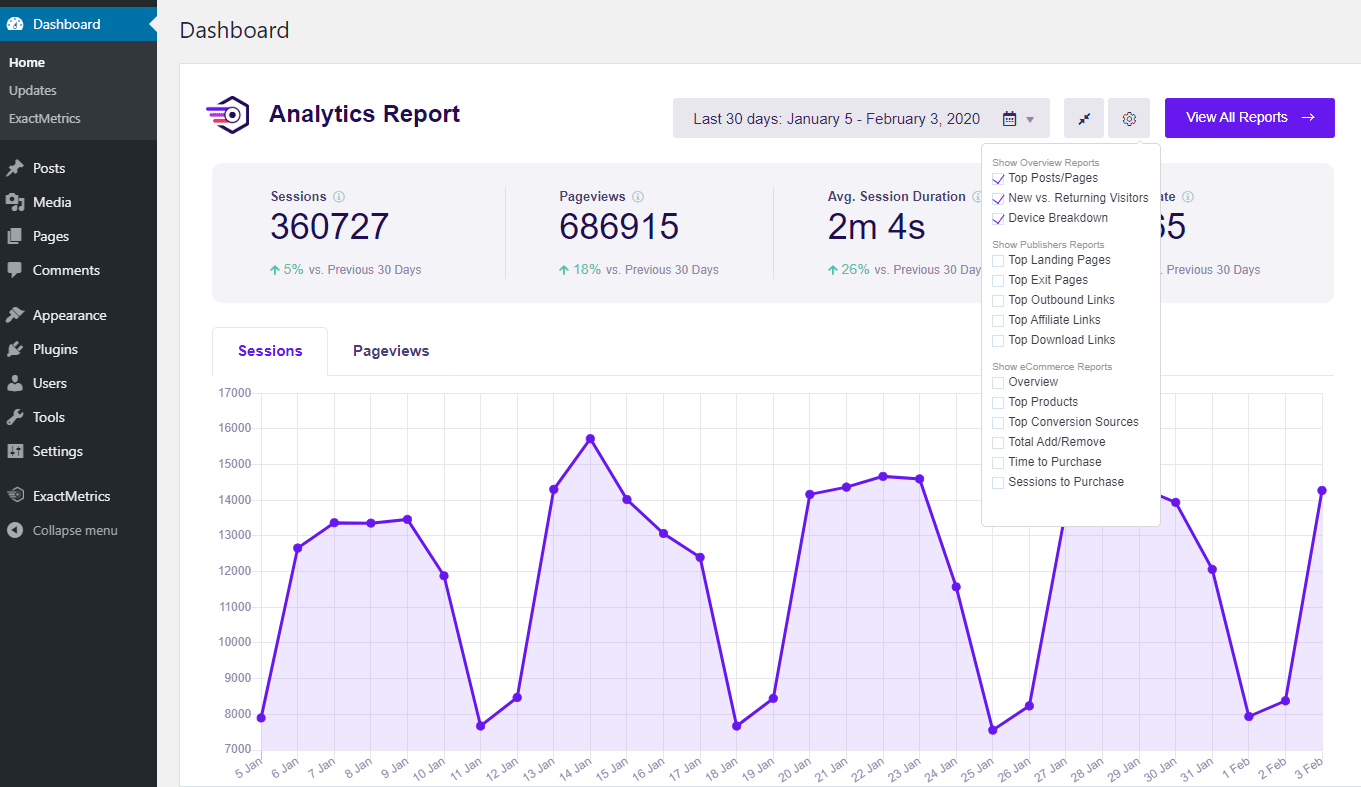 To gain access to the new widget, you'll need to upgrade to the latest version of ExactMetrics or at least upgrade to version 6.0.0.
The ExactMetrics dashboard is available in all versions of the plugin.
With the dashboard widget, you'll be able to see quite a bit of stats at a glance. However, do note that what you'll be able to view is dependant on which ExactMetrics plan you have. For example, to see eCommerce stats within the widget, you'll need the eCommerce addon installed (available in the Pro tier).
That's all there is to it! You learned how to gain access to the new ExactMetrics dashboard widget.
What's next? Learn how to hide widget: How to Disable the ExactMetrics Dashboard Widget.