ExactMetrics makes outbound link tracking and downloads tracking easy!
No code snippet required, just turn on ExactMetrics to automatically track outbound link clicks, affiliate link clicks, download link clicks, telephone link clicks and more.
Outbound link clicks and affiliate link clicks are viewable in the Publishers report under Insights » Reports » Publishers if you're a Plus customer or higher of ExactMetrics.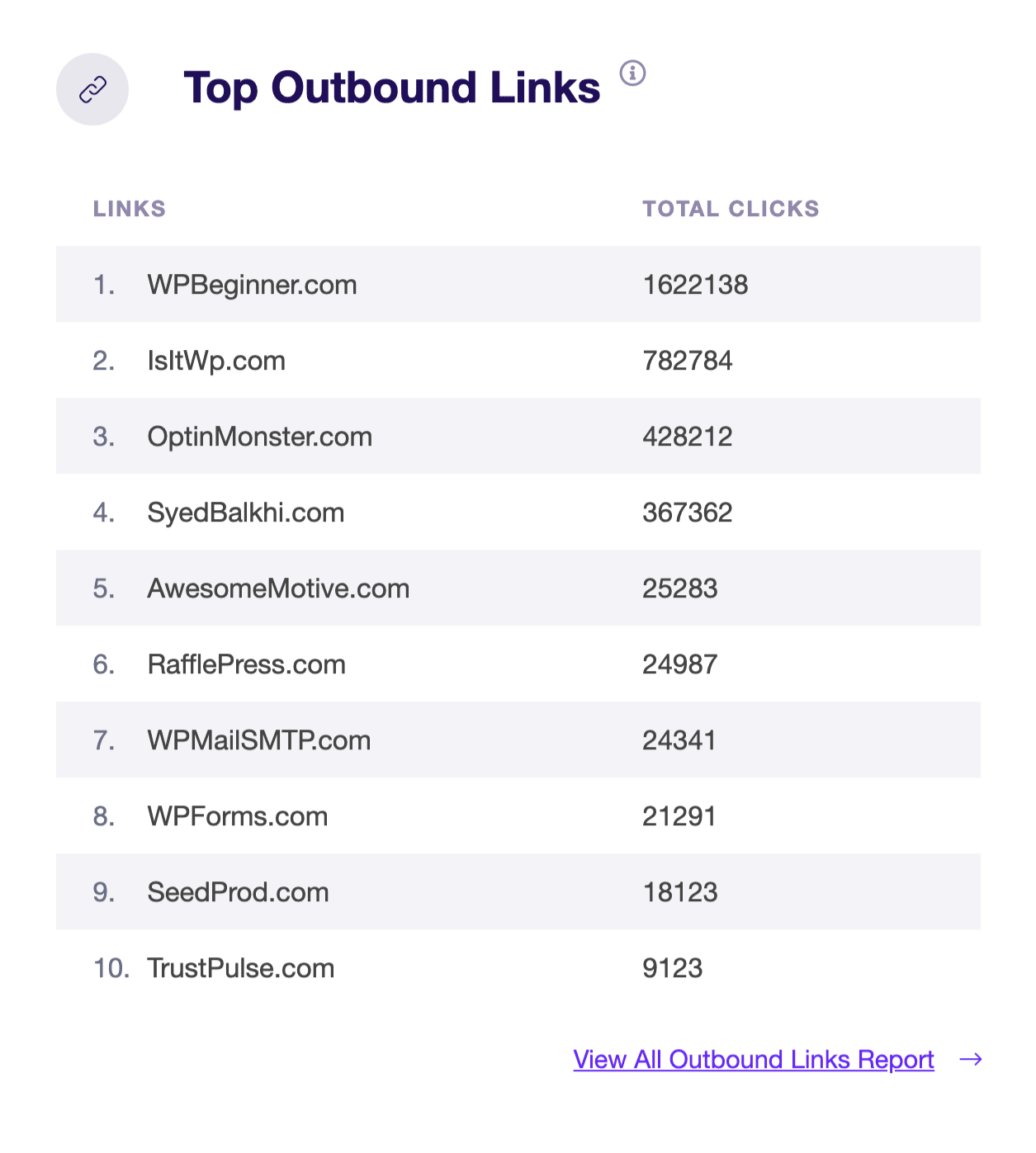 For users who don't have the Publishers report yet, outbound link events are still visible in your Google Analytics property.
If you have a UA property, you can navigate to the analytics.google.com » Behavior » Events » All Events report.
For a GA4 property, you can go to the analytics.google.com » Reports » Life cycle » Engagement » Events report.
If you're not sure what kind of property you have, check out our guide to understand the differences between GA4 and UA.
ExactMetrics event tracking includes more than just outbound link tracking, it also enables affiliate link tracking, email links, telephone links, hashed and download links. See other available events ExactMetrics adds to your tracking by checking out this guide: Google Analytics Events Audit.
That's all there is to it! Setting up outbound link tracking in Google Analytics with ExactMetrics is simple. Want to discover the sources of traffic of your outbound link clicks? Check out this guide: How to Find the Source of Outbound Traffic in Google Analytics.