It's useful to track when users click a link to exit your site, but what about having insight on where are these users coming from?
Determining the source of traffic of these users can provide valuable data and can be especially useful for optimizing click-through affiliate links or ads.
Follow this guide to find the source of outbound traffic in Google Analytics.
Prerequisites for Finding the Source of Outbound Traffic
:
Your ExactMetrics is installed and activated.
You've already set up outbound link tracking.
You've waited some time for Google to collect some data.
You've cleared your cache (if you are using a caching plugin).
Step 1. Within your Google Analytics account, click into Behavior » Events » Overview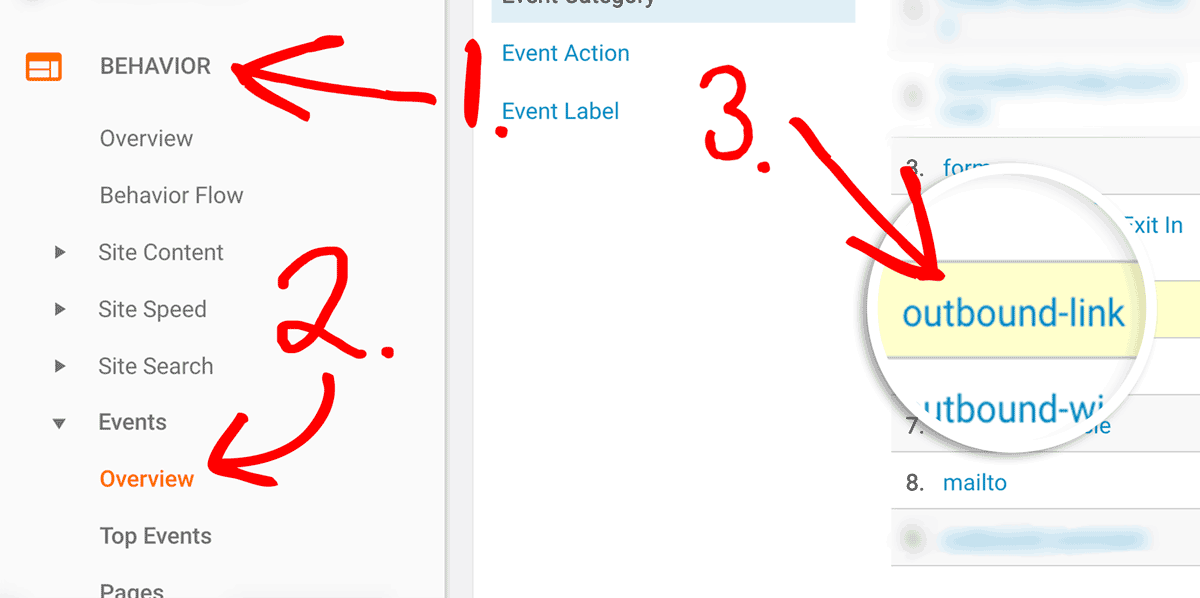 Step 2. Click the Event Category of "outbound-link". Set the Secondary Dimension to "Source."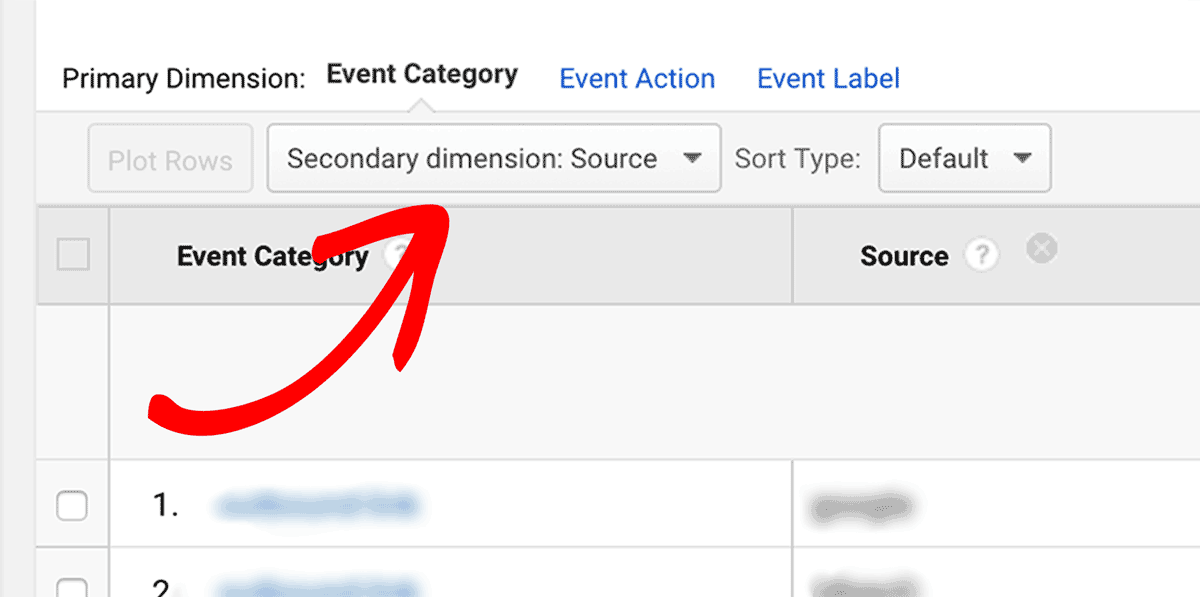 Step 3. This should filter the view and display the source of all the outbound link traffic.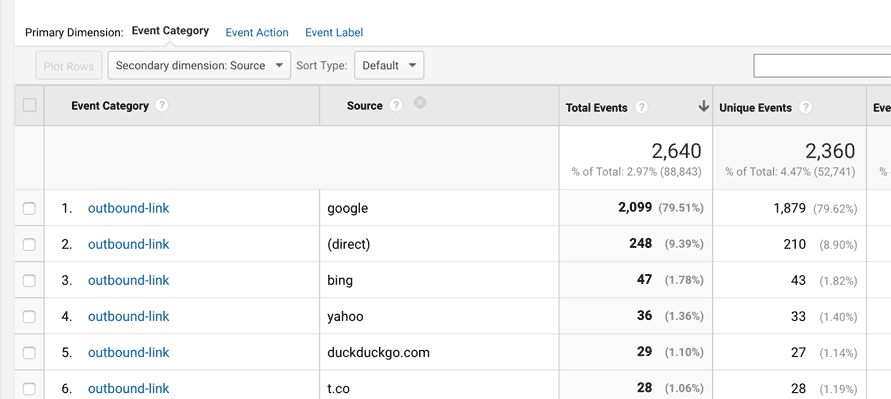 Here, you can see the top source for outbound clicks is Google. You are now able to view the source of outbound link clicks on your website!
Need to setup affiliate link tracking with Google Analytics? Read our guide: How to Set Up Affiliate Link Tracking in WordPress.