Are you interested in what your visitors are searching for while on your site? ExactMetrics automatically tracks your site searches for you.
Follow this guide to learn how and why.
When it comes to Google Analytics 4 properties, we highly recommend integrating SearchWP for your site search analytics. By using SearchWP, you'll gain access to a wealth of valuable information about the searches performed on your website.
With SearchWP, you'll have comprehensive insights into your top search results for the week, month, and year. This data will enable you to understand which search queries are most popular among your visitors and tailor your content accordingly.
In your Google Analytics property and you would like to view site search analytics, use SearchWP to view detailed information about searches being conducted on your website, such as:
Results for week, month and year
See which searches are not showing any results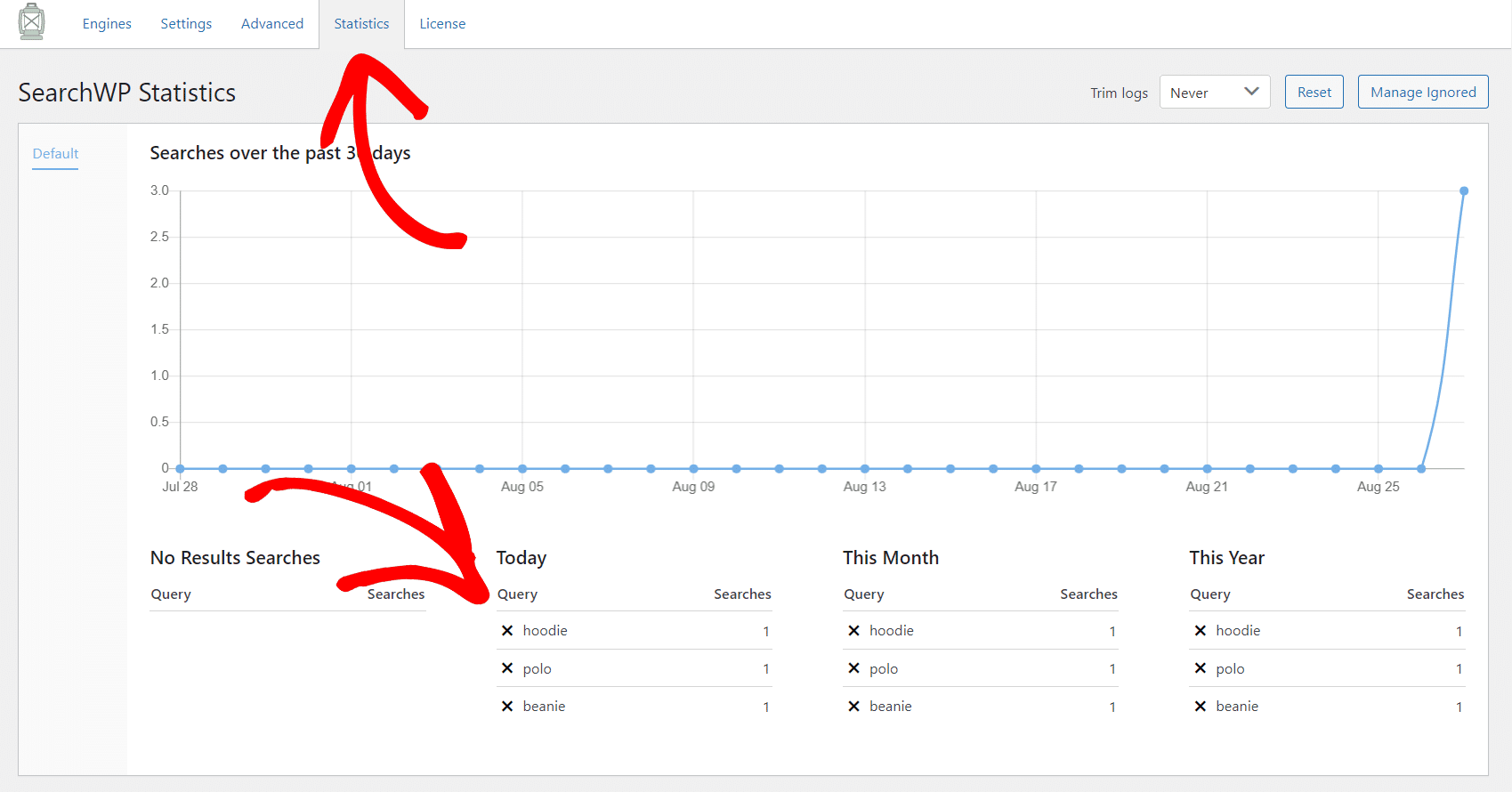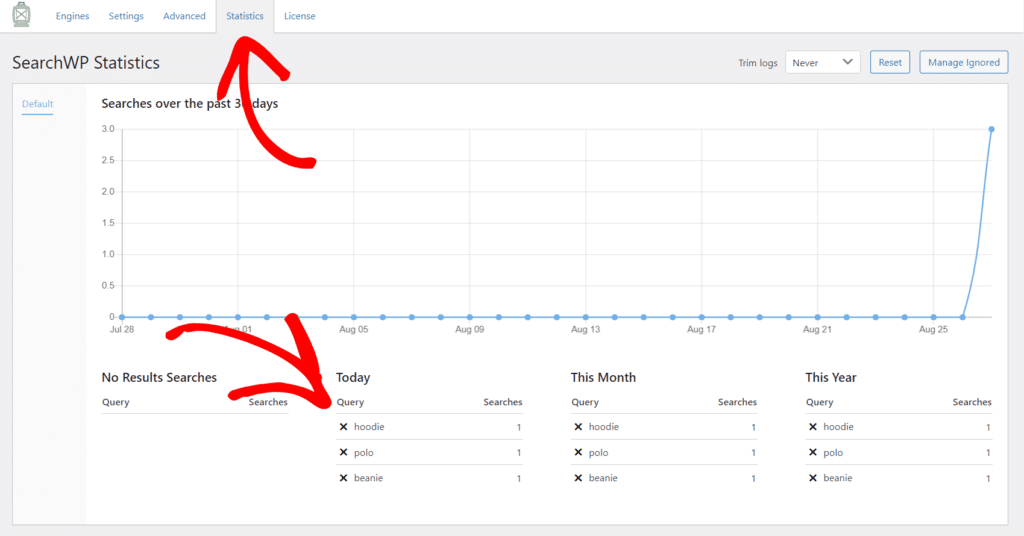 Learn more about SearchWP by visiting their website: https://searchwp.com/
You did it! You learned how to properly set up site search tracking for your Google Analytics property