Are you interested in what your visitors are searching for while on your site? ExactMetrics automatically tracks your site searches, but you'll also need to adjust some Google Analytics settings to properly set up site search tracking.
Follow this guide to learn how and why.
Universal Analytics
Step 1: Go to View Settings
Log in at analytics.google.com and choose the correct Universal Analytics property to enable site search tracking for.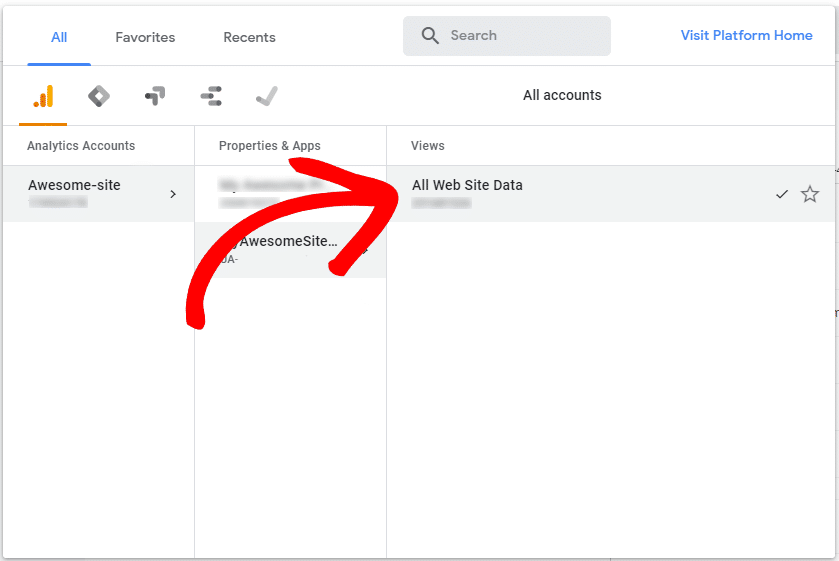 Then click into Admin.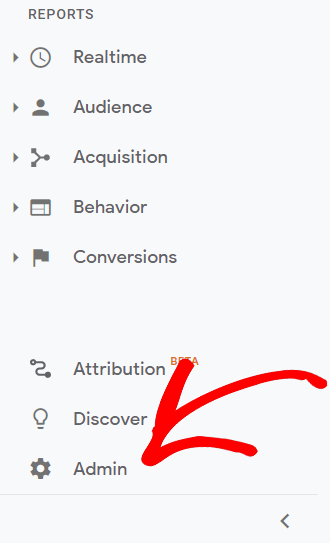 Under the View column, make sure the correct view is chosen and click View Settings.


Step 2: Enable Site Search Tracking
Find the Site Search Settings section and turn On the toggle for Site search Tracking.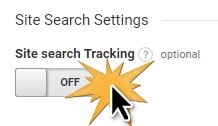 An input field to enter a Query parameter will appear.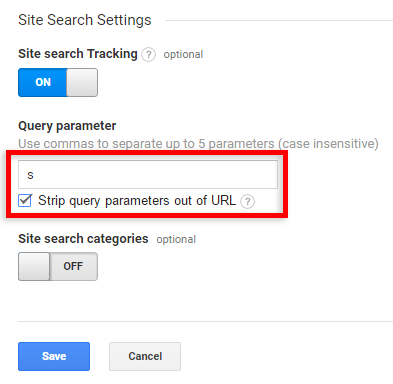 The "query parameter" to enter in this case would be the "s" that appears in your WordPress site's URL.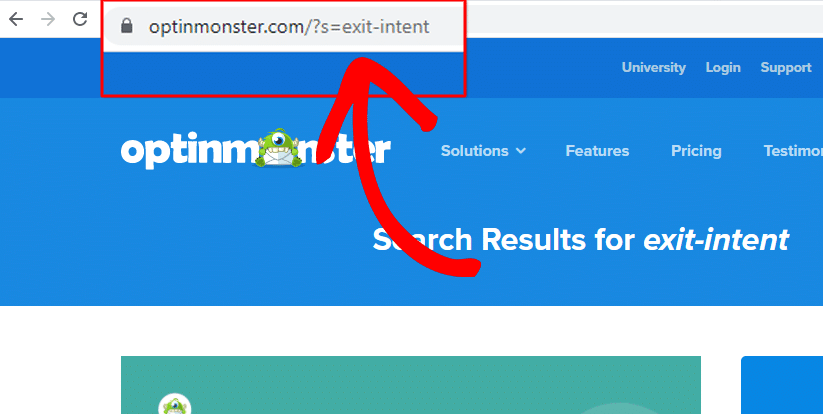 In this example, "s" is the query parameter, while "exit-intent" is the search term.
Step 3: Check "Strip Query Parameters"
Check the option Strip query parameters out of URL to enable it.
If this option is not enabled, Analytics will track the following as separate page visits:
mysite.com/page?s=1
mysite.com/page?s=2
If the option is enabled, the query parameters are removed from the URLs, allowing Analytics to recognize page visits as mysite.com/page.
Step 4: Save Changes
Last step is to click Save.
You can now go to Behavior » Site Search » Overview to view data on search terms that users are searching for within your WordPress site.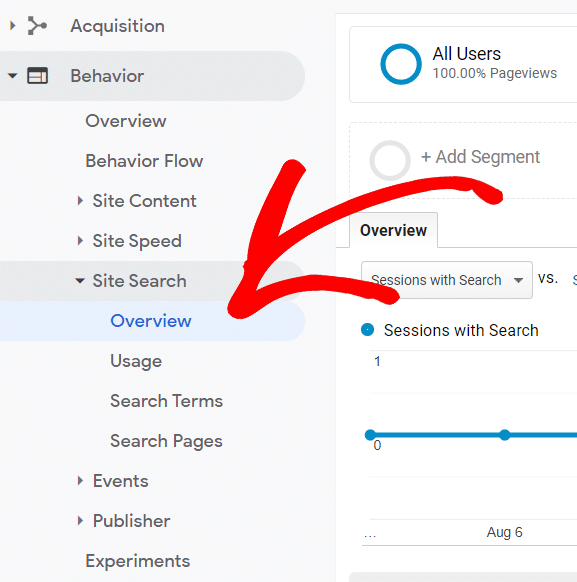 Google Analytics 4
If you are using a GA4 property and you would like to view site search analytics, use SearchWP to view detailed information about searches being conducted on your website, such as:
Results for week, month and year
See which searches are not showing any results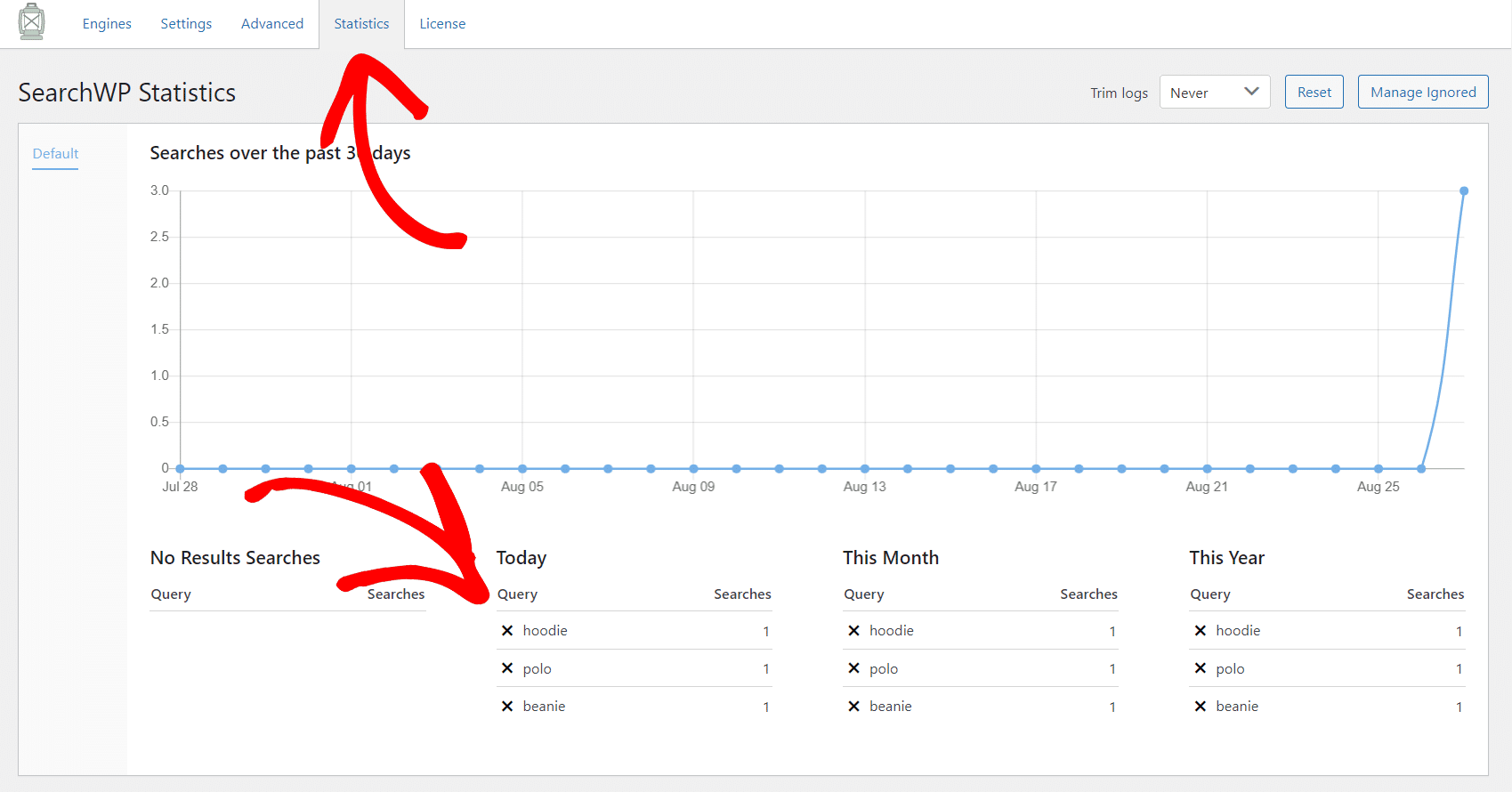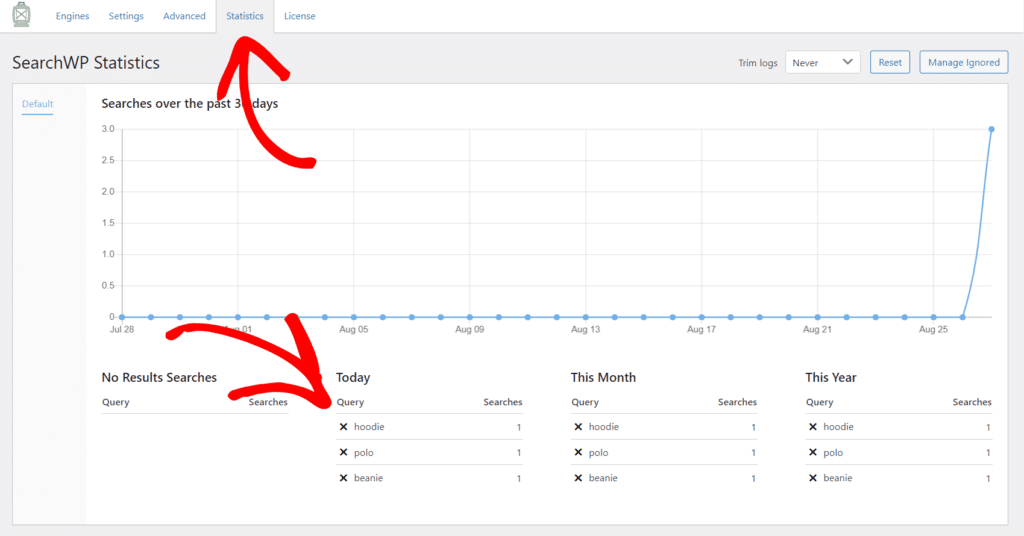 Learn more about SearchWP by visiting their website: https://searchwp.com/
You did it! You learned how to properly set up site search tracking for your UA property and your GA4 property