Are you looking to set up Google Ads for your WordPress site? The ExactMetrics Ads addon makes it easy to insert your Google Ads conversion ID (and conversion label if you're also doing eCommerce tracking) into your website for you!
Installing the Ads Addon
Under ExactMetrics » Addons, find the ExactMetrics Ads addon and click the Install button.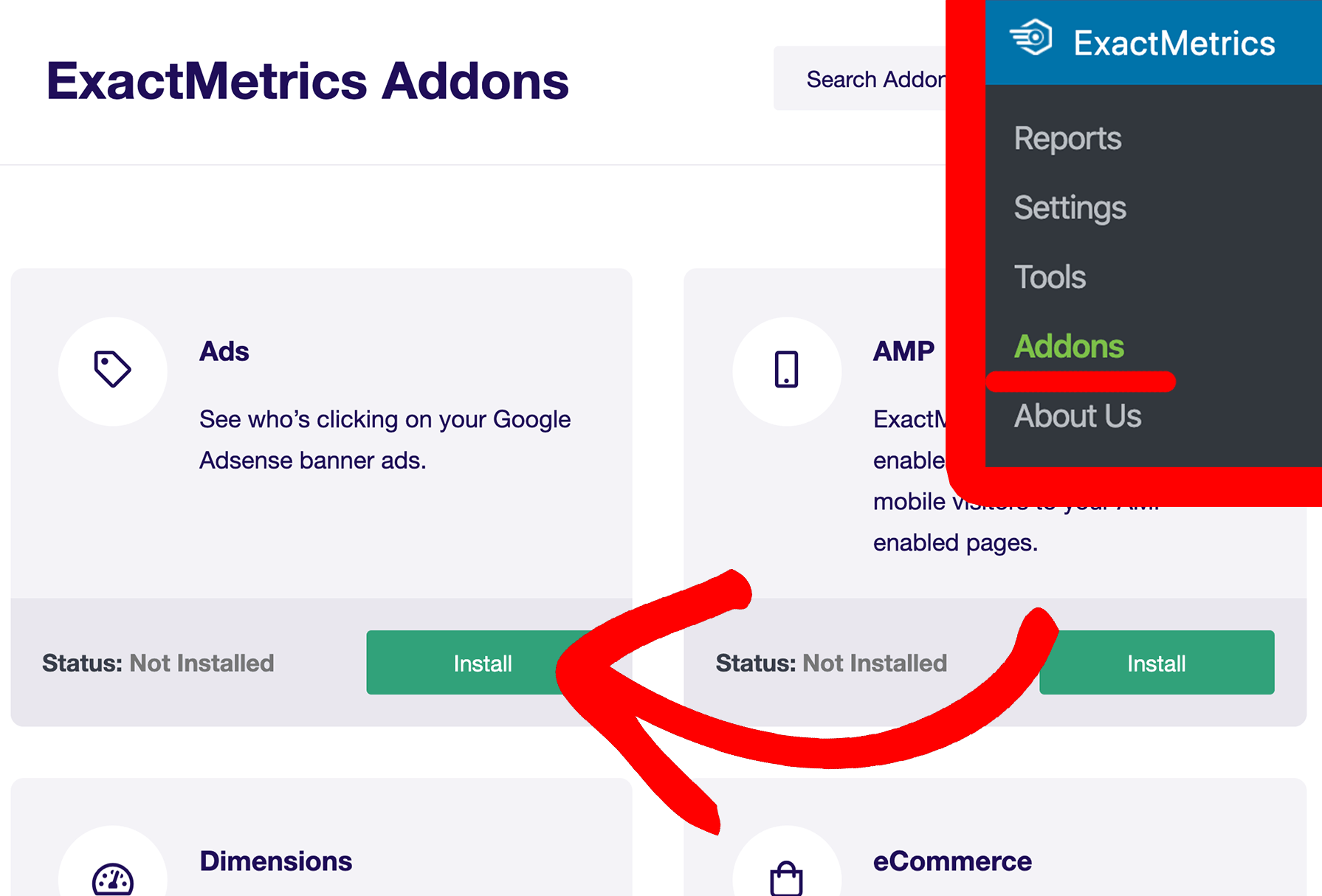 When the plugin is installed it will auto-activate. If needed, you can click the Activate button to manually activate the addon.
With the ExactMetrics addon installed, the next step we recommend is to integrate Analytics with your Google Ads account.
Below are steps for users who have a Universal Analytics (UA) or Google Analytics 4 (GA4) property. If you're not sure what kind of property you have, check out our guide to understand the differences between GA4 and UA.
Universal Analytics Integration With Google Ads
Log in at analytics.google.com and make sure the correct property is selected: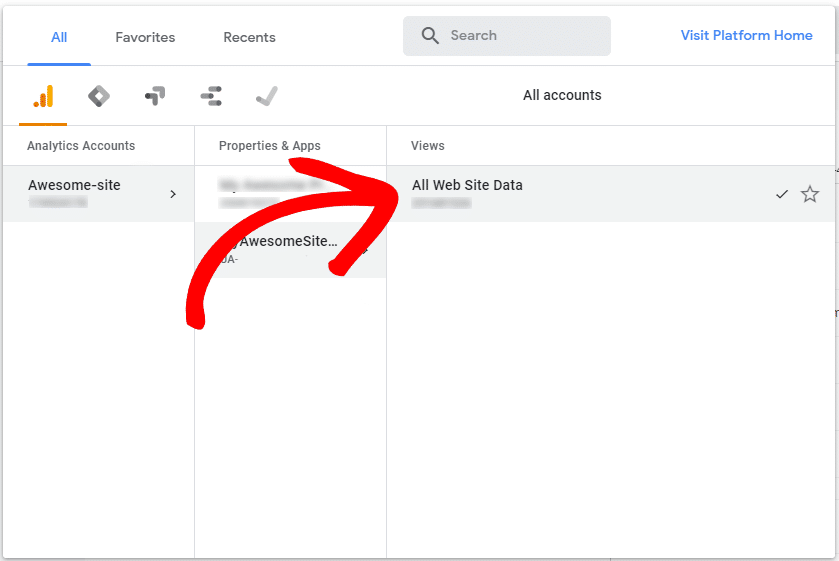 Then click Admin: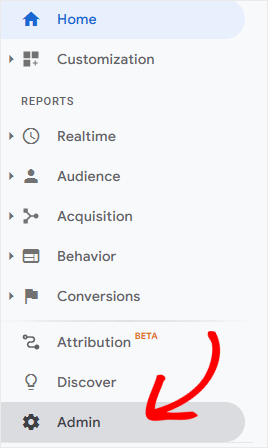 Go to Google Ads linking under Product Linking.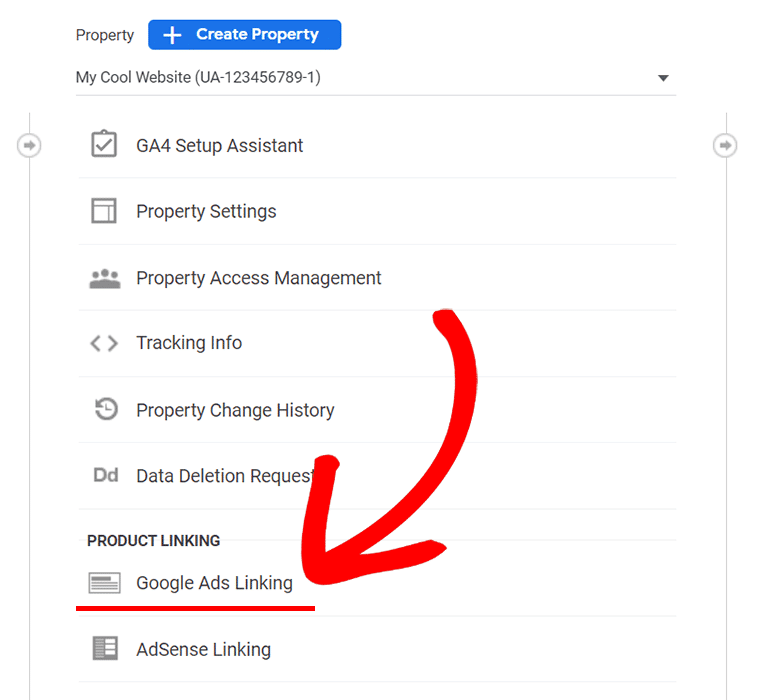 Among the list of available Google Ads accounts, toggle the one you would like to link your Google Analytics property to.
Then click Continue.

You'll be prompted to insert a Link group title and toggle which View in your Google Analytics property the link will apply to.
Select the Views that apply, and then to finish, click on Link accounts and then Done after reading through the rest of the information that Google provides to complete the setup.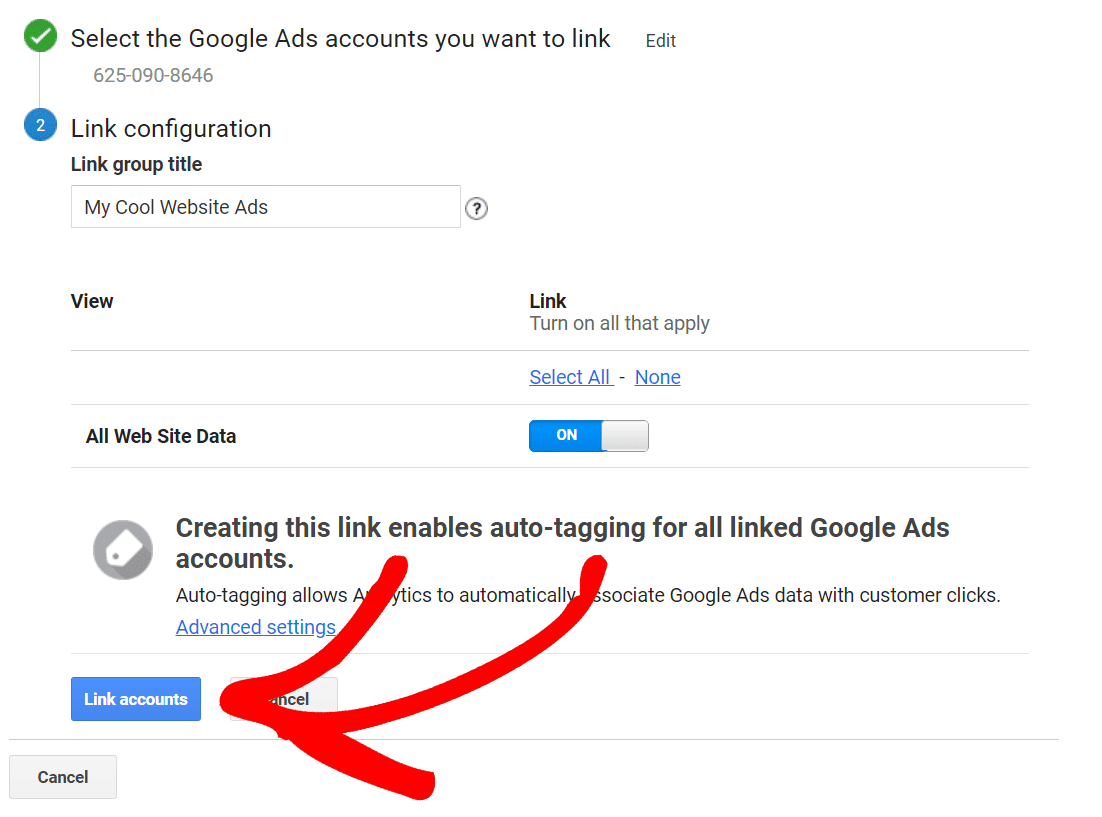 Google Analytics 4 Integration With Google Ads
Go to analytics.google.com and select the correct GA4 property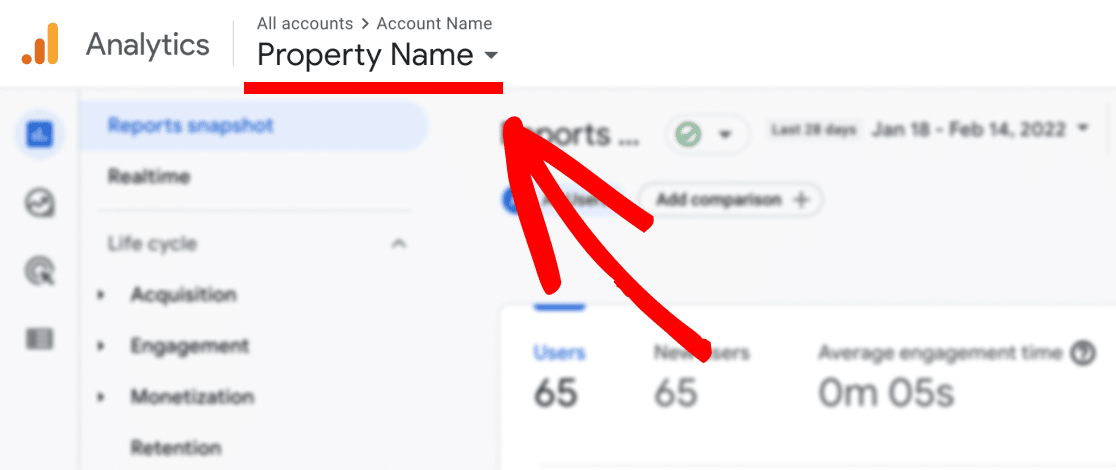 Then go to Admin.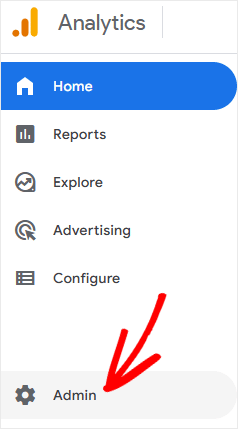 Open the Google Ads Links settings page under Product Links.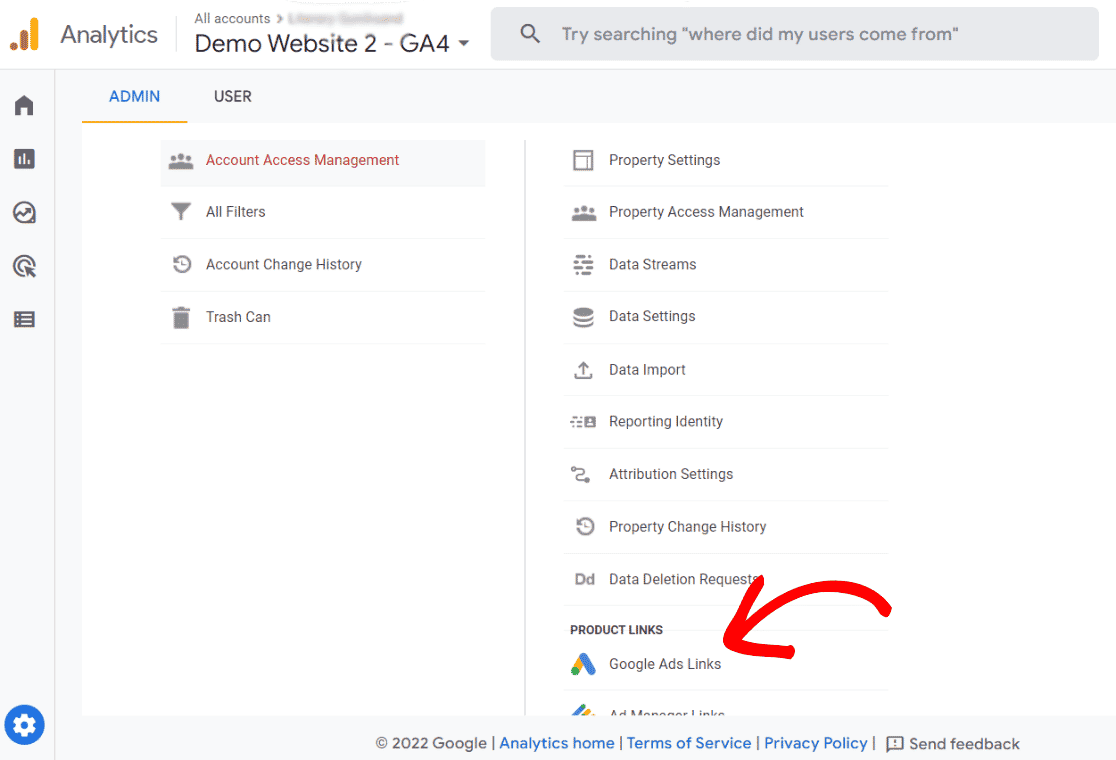 Click on the Link button.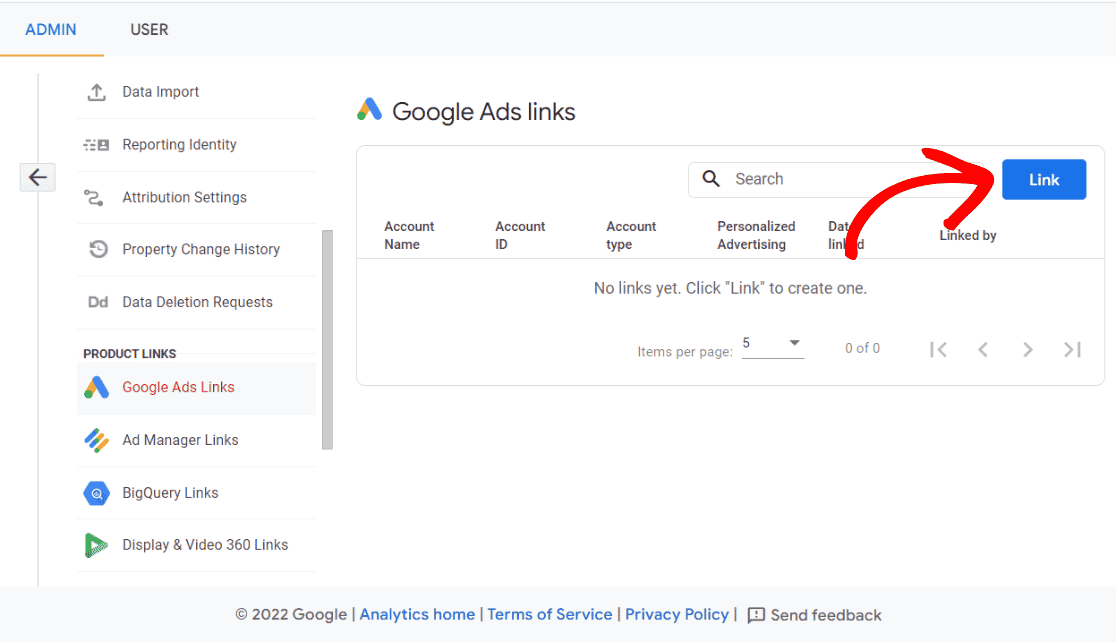 A window to create a link with Google Ads will open. Within step 1 click the Choose Google Ads accounts link.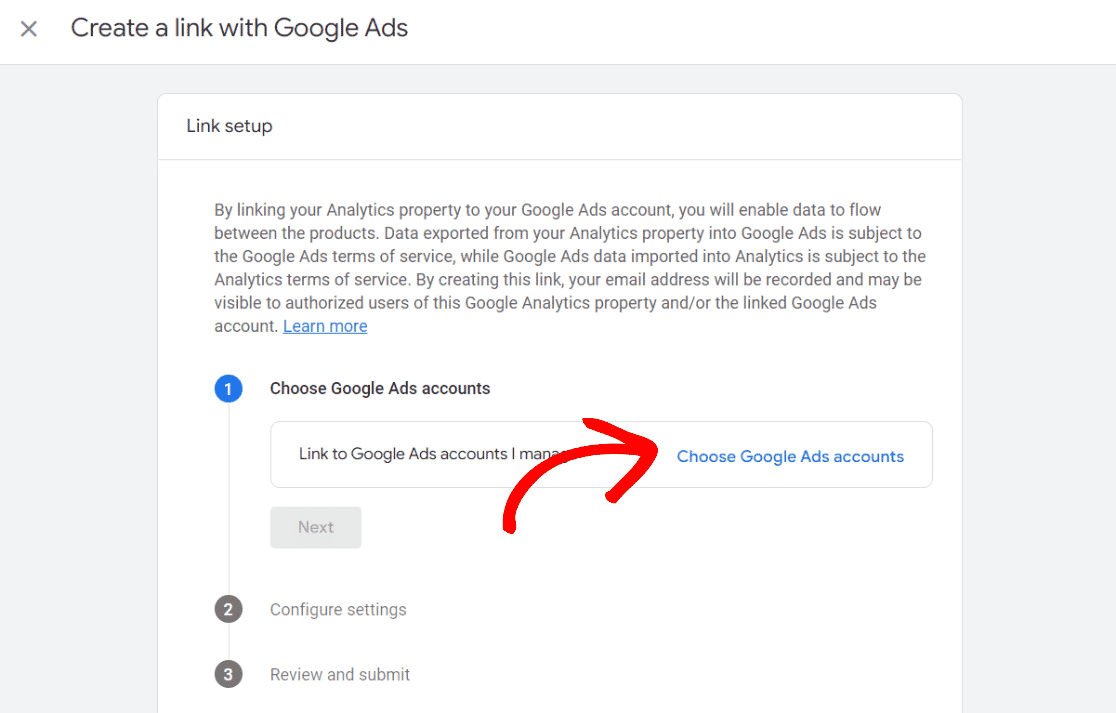 Another window will open with a list of Google Ads accounts available to choose from. Toggle the accounts you wish to link. Click Confirm to close the window.
Step 1 should now show the Google Ads account it will be linked with.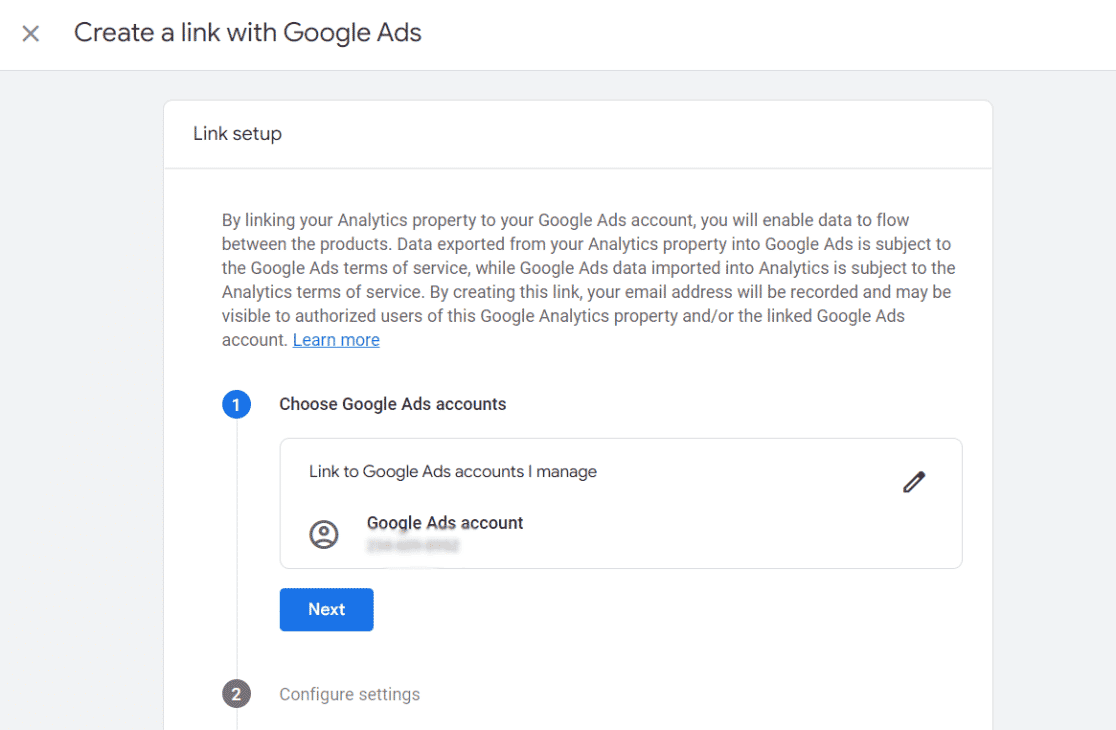 Move on to the next couple of steps by clicking on Next. To finish, review all of your settings and then click Submit.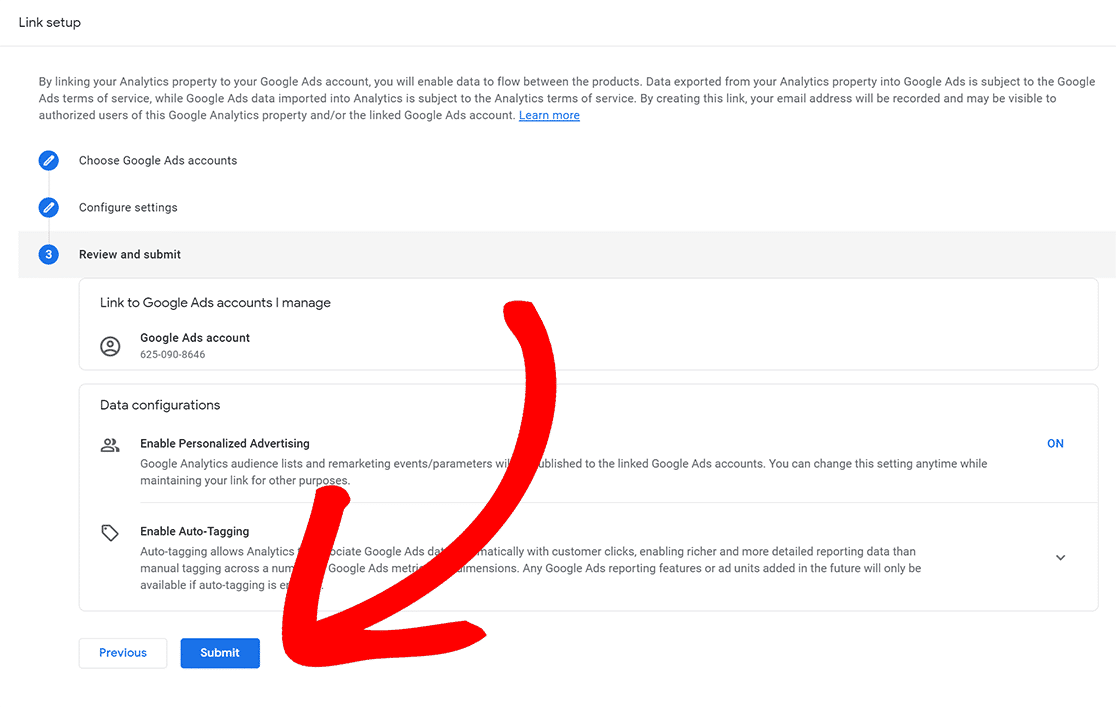 That's it! Your GA4 property and Google Ads account are now linked.
Enable Google Ads Tracking Inside ExactMetrics
With everything properly linked and configured, head back to your WordPress dashboard, and head into ExactMetrics » Settings » Conversion » Ads Tracking.
Google Ads Tracking will automatically be enabled, and all you'll need to do is insert your Google Ads Conversion ID and Conversion Label into the fields.
Don't have a conversion tag yet? Create one by following Google's guide: Set up conversion tracking for your website.
That's all! ExactMetrics will insert your Google Ads conversion tags for you.