Are you seeing a notification that your Google Analytics property is not receiving hits? Even if you've added your tracking code to your site, there are a few things that can cause this issue. Please check the steps below on how to troubleshoot the "No Hits" notification (previously known as "tracking not installed" error)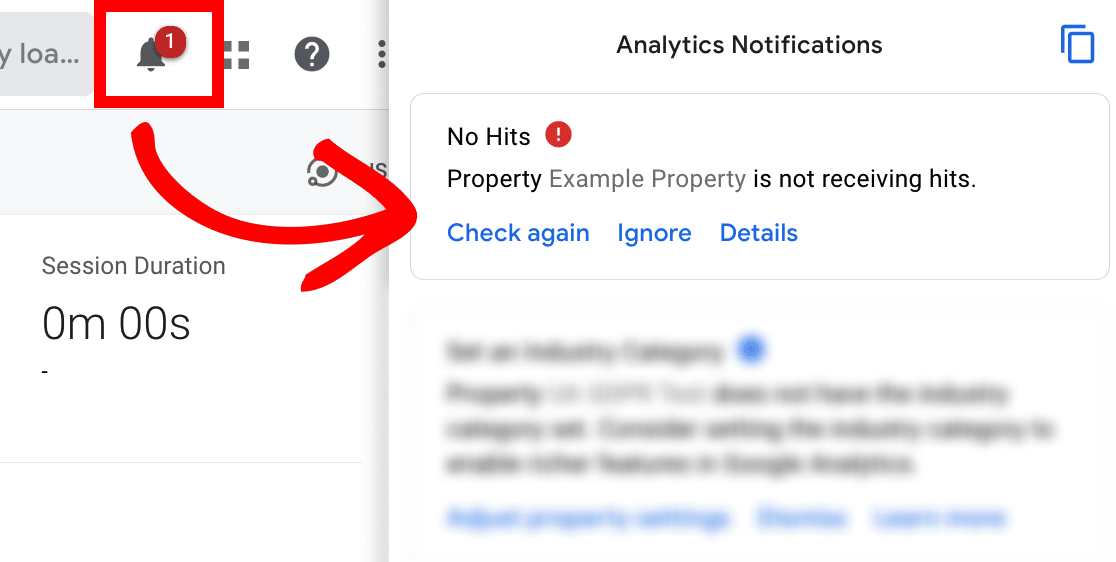 Step 1: Test Google Analytics Real-Time Overview
If the date and time is not current in the Last detected note, it means Google has not yet updated with your recent changes.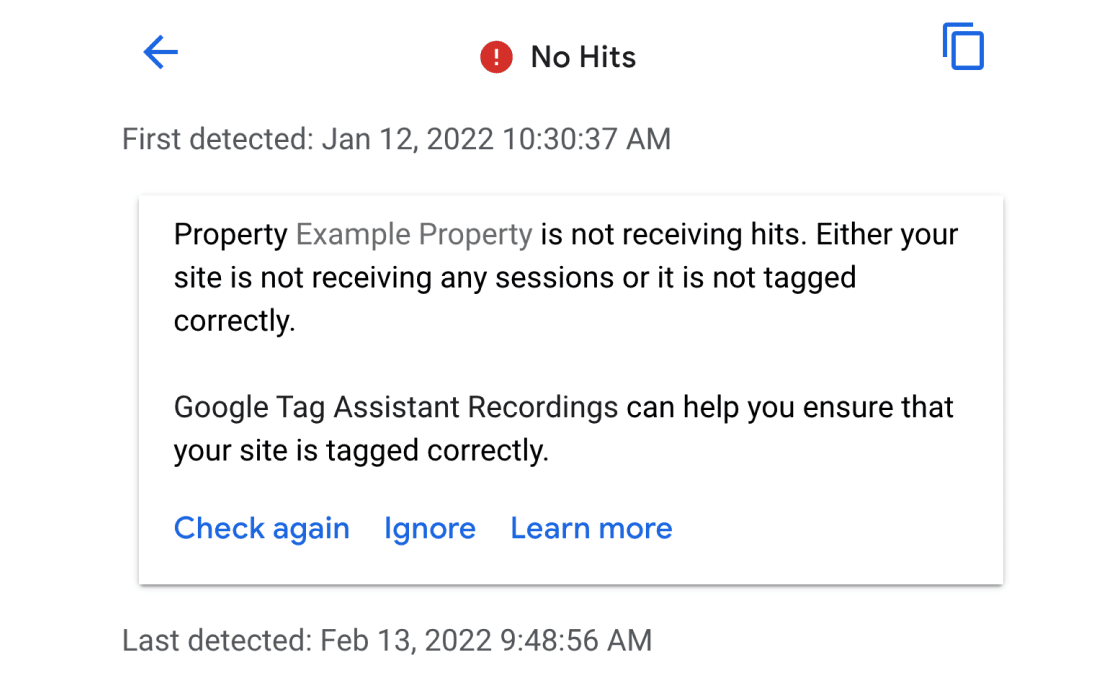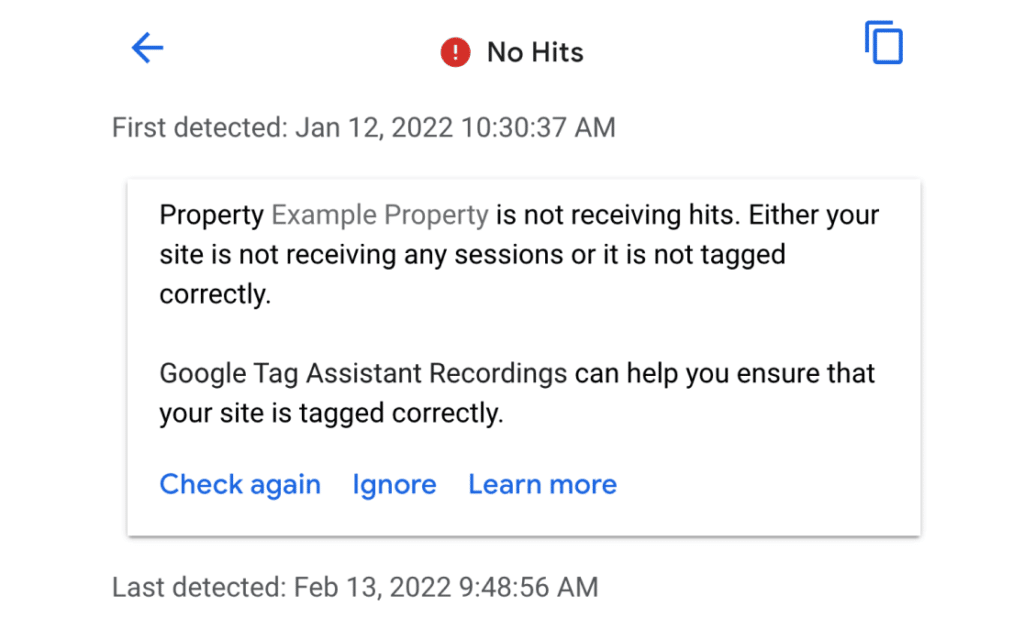 Google may still be tracking your website traffic, though. You can use the Real-Time overview to test if Google records the visit. A friend of yours or yourself should visit your site while you are not logged in as an administrator or site user and check if Real-Time records your visit.
In your Google Analytics property, go to analytics.google.com » Reports » Realtime: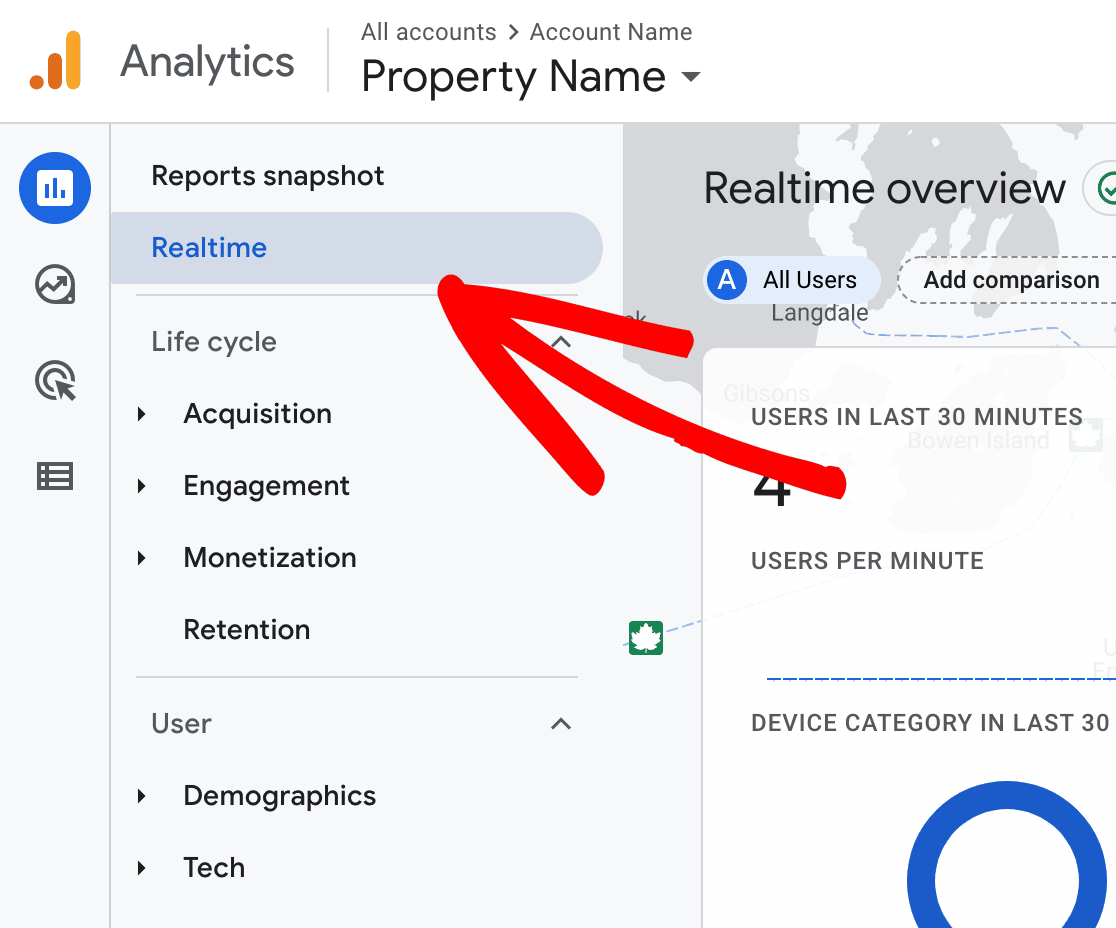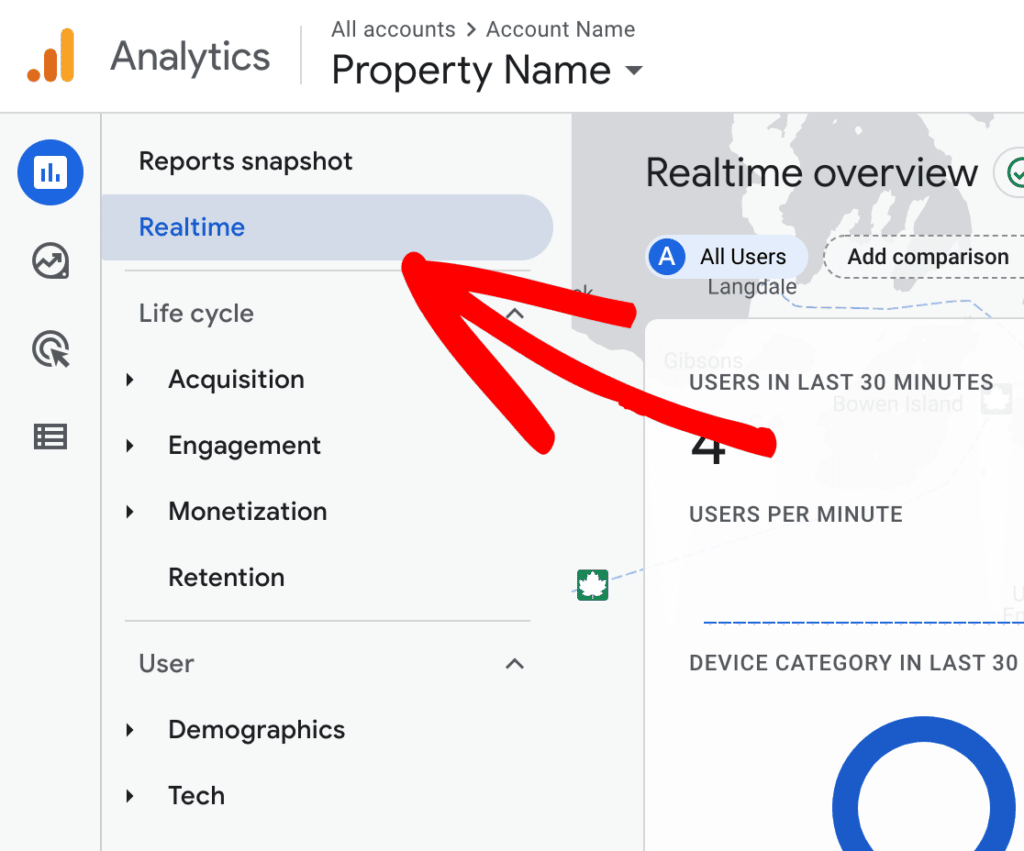 Step 2: Verify Your Tracking Code
After testing and checking your Realtime reports, if you notice that your site visit isn't being tracked, it's most likely an issue between Google Analytics and your WordPress site.
Here are some steps you can try to verify that your tracking is correctly configured:
Step 1: Log into your WordPress site and go to ExactMetrics » Settings » Google Authentication and see that ExactMetrics is connected to your Google Analytics property. If you are connected, it means you'll have an Active Profile listed. You should see your measurement ID shown, as well as the Measurement ID Secret.
Step 2: For users who have a Dual Tracking setup and are testing if both property types are tracking, make sure to double check that your tracking code is saved under the Dual Tracking Profile. When doing this step, it's also a good habit to make sure you have a Secret Key inserted into the Measurement Protocol API Secret field (needed for tracking into a GA4 property).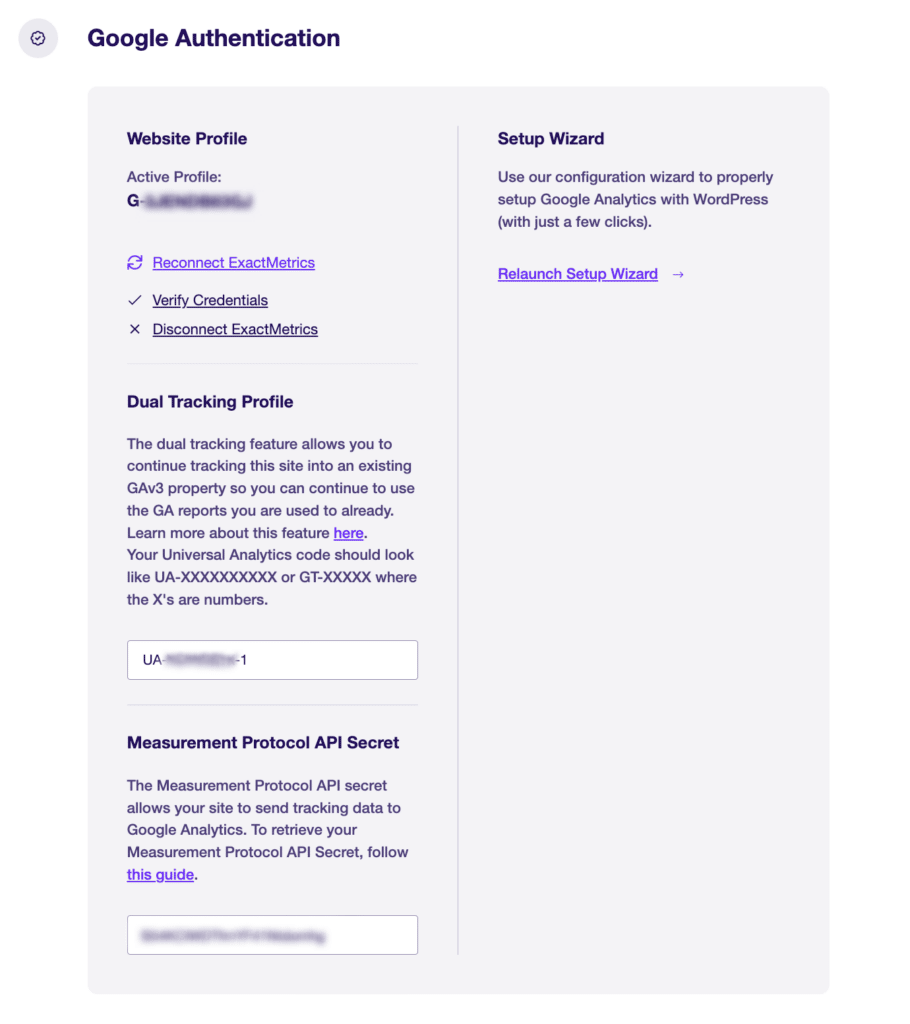 Step 3: When checking your Realtime reports, it might be possible that you were viewing the wrong property. Double check that the correct property name is selected while visiting analytics.google.com. If you need to switch between properties, you can click into the account picker at the top of the page and then check your Realtime report again.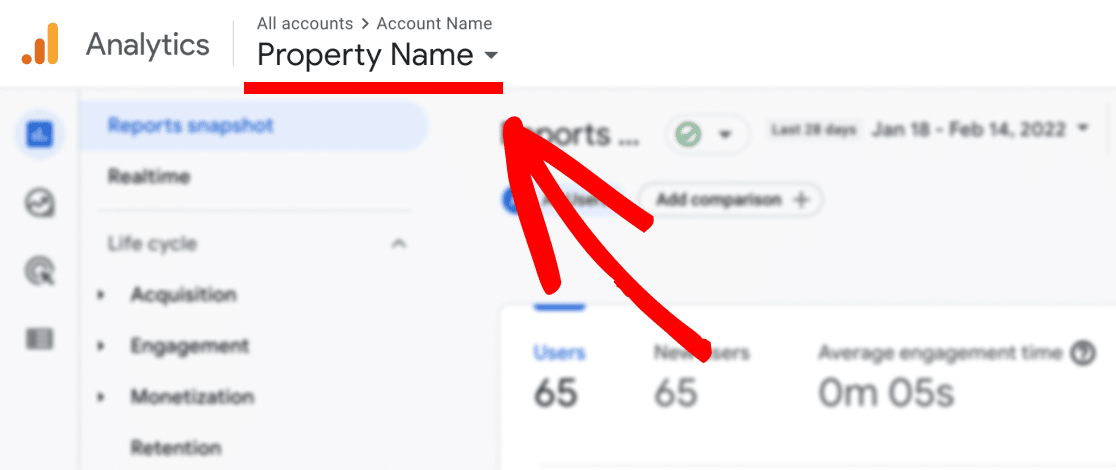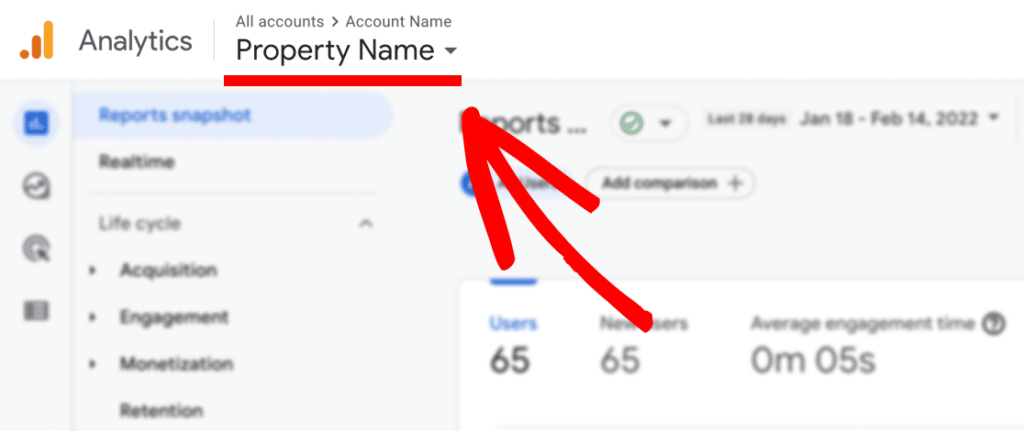 Step 4: Once you've checked everything else, check whether or not your have other active WordPress plugins inserting your Google Analytics tracking code for you. Having multiple tracking codes could conflict with ExactMetrics and generally skew your Analytics data. To complete this step, check our guide on How to Find Duplicate Google Analytics Tracking Codes in WordPress.
Step 3: Verify Your Settings
Check your post or page for the ExactMetrics option called Exclude page from Google Analytics Tracking. This option, when turned on, will disable tracking for that particular post or page.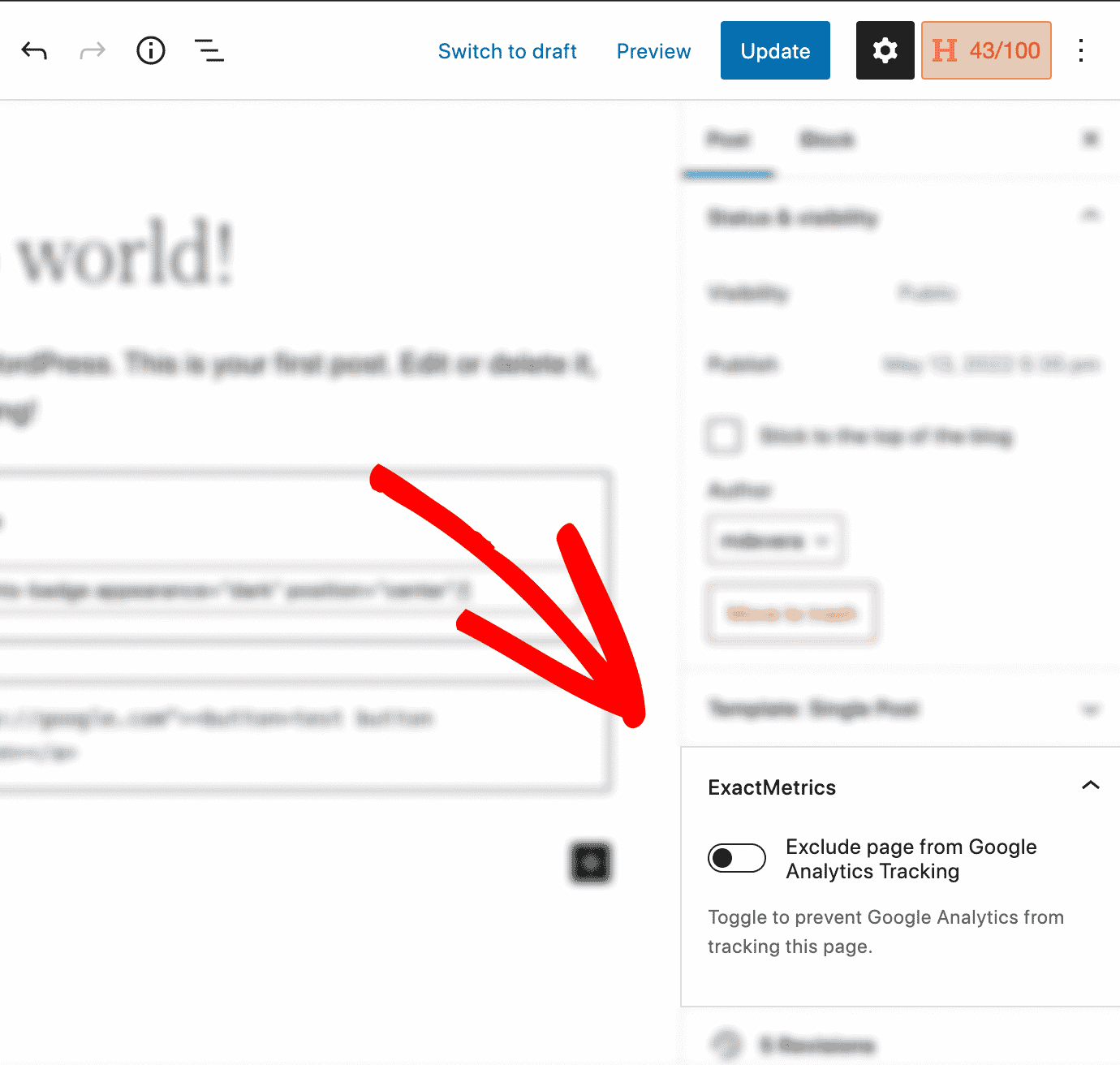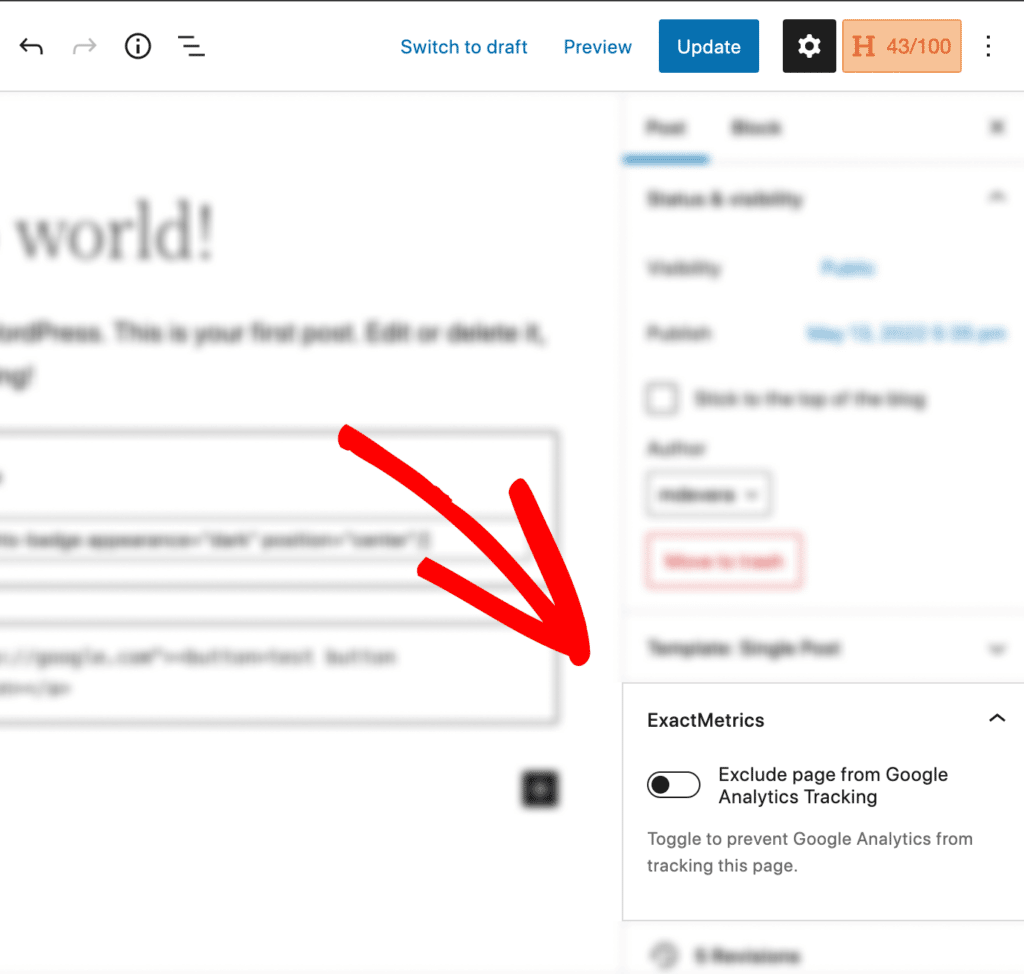 Lastly, when you visit your website, do you notice a cookie or consent banner appearing on the page?
These popups or banners are inserted by plugins that are built to prevent any activity tracking until a site visitor clicks Accept on the popup or banner. When testing your Realtime reports, make sure you are clicking Accept. Since ExactMetrics integrates with CookieBot plugin, the Cookie Notice plugin, the CookieYes plugin, or Complianz (while the EU Compliance addon is active), tracking will work automatically once you've opted in, and your visit will be able to get recorded in your Realtime reports.


You did it! You now know how to troubleshoot and resolve the "No Hits" notification in your Google Analytics properties.