Are you wanting to track users who visit your site in real-time? With the ExactMetrics real-time report, you can see who's on your site right now, located conveniently within the ExactMetrics reports area of your WordPress dashboard.
In this guide, we'll show you where to find the ExactMetrics real-time report.
How to find your Real-time Report in ExactMetrics
Within your WordPress site, click into ExactMetrics » Reports » Real-time.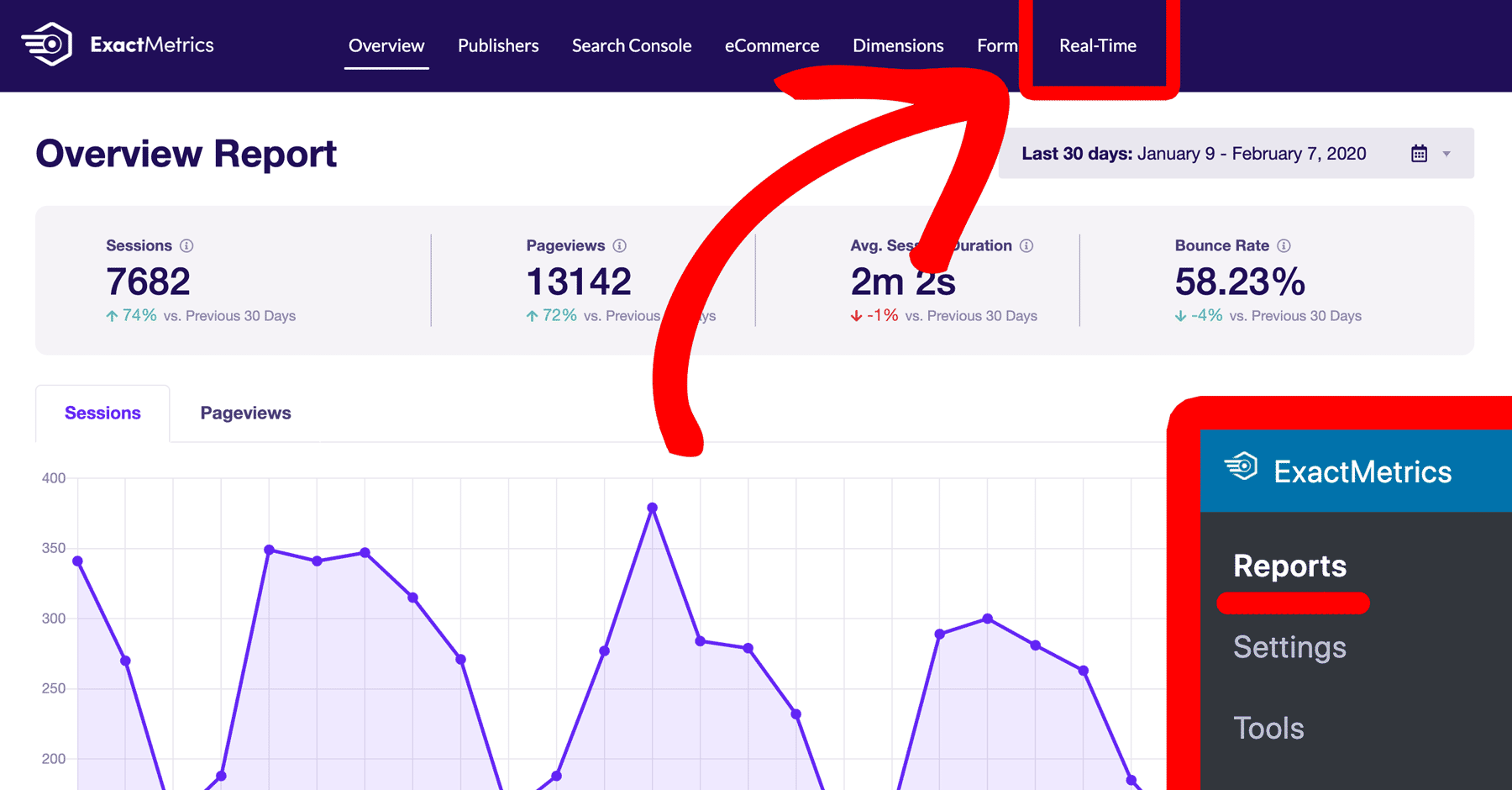 That's all there is to it! You can now view your real-time report within ExactMetrics.
Getting started with the real-time report? Learn more here: How to Get Started with the Real-time Report.