Are you looking to automatically promote your top-performing posts on your website?
Learn how to set up the ExactMetrics Popular Posts widget to display your website's top 5 most viewed posts (within the last 30 days) from Google Analytics.
Step 1: Wait 24-48 Hours for Data
If you've just set up the Post Type custom dimension, please note that you will have to wait a day or two for Google Analytics to process the changes.
Or if you haven't already, please set up a "Post Type" custom dimension.
Step 2: Specify How Popular Posts are Sorted
Next, go to ExactMetrics » Popular Posts » Inline Popular Posts, and scroll down to the Sort By options.
Choose Curated: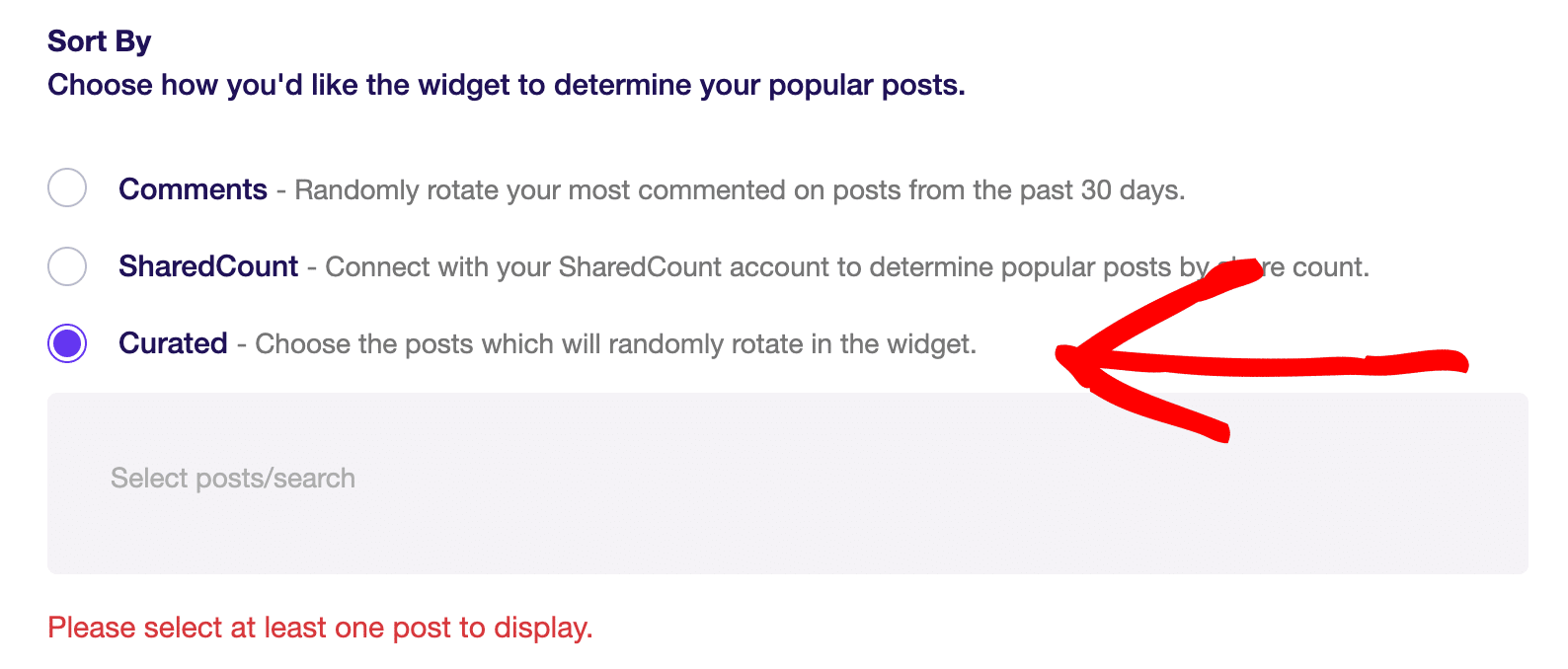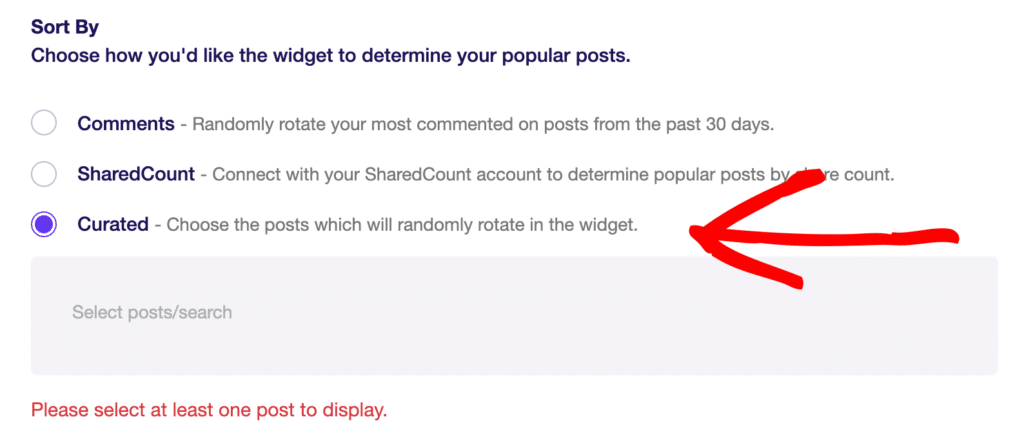 Once Curated is enabled, you'll need to specify at least one post to display. Simply search for the title of the post within the textarea and a list of results will appear for you to select from.
Selecting a post adds it to your curated list. If you need to remove a post, simply click the "x" icon: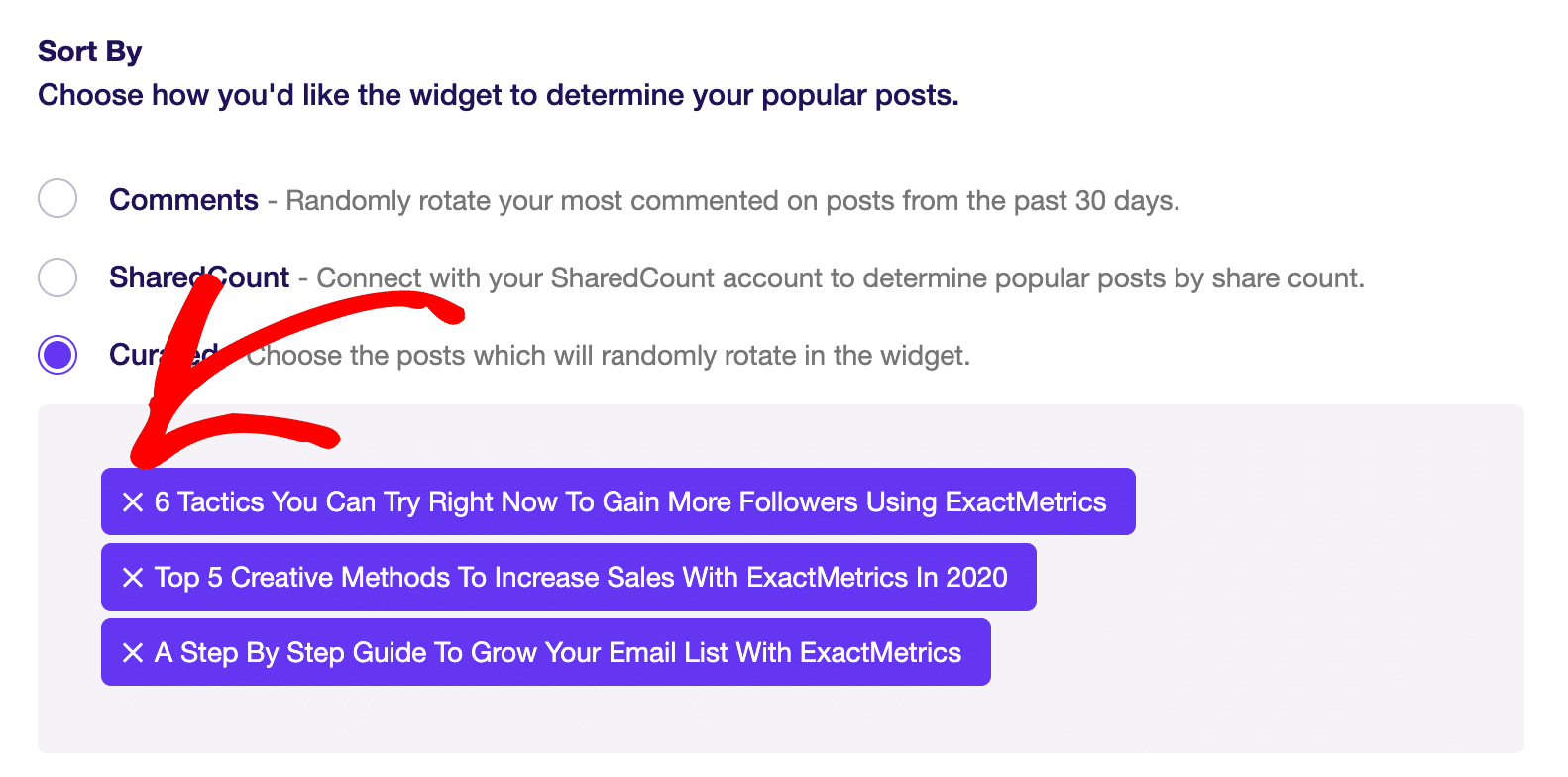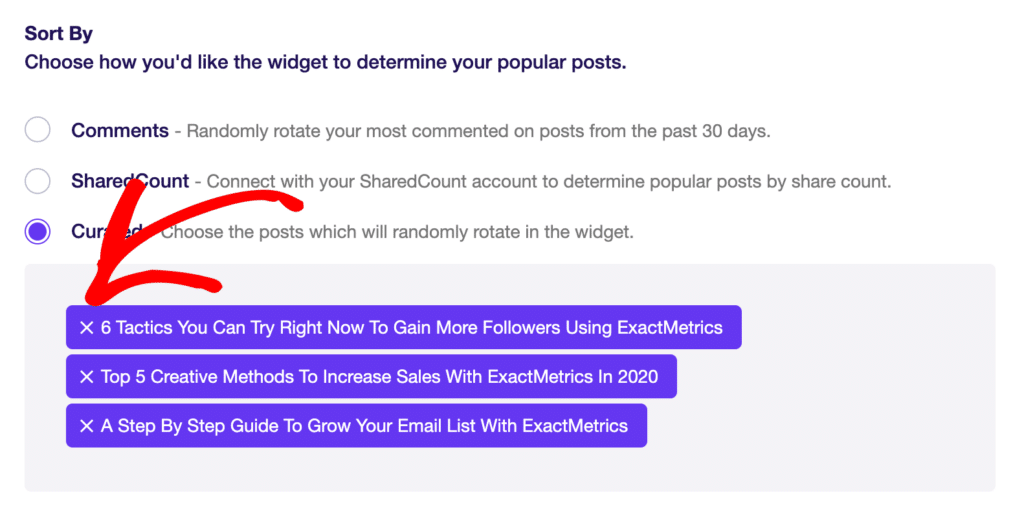 Step 3: Add the Top 5 Posts from Google Analytics
The next step is to enable the Automated + Curated option, just below the Sort By options:


Enable the Add Top 5 Posts from Google Analytics option and click on the Check configuration button that appears.
Checking your configuration helps verify if everything is set up correctly, in which case, you'll see a successful message: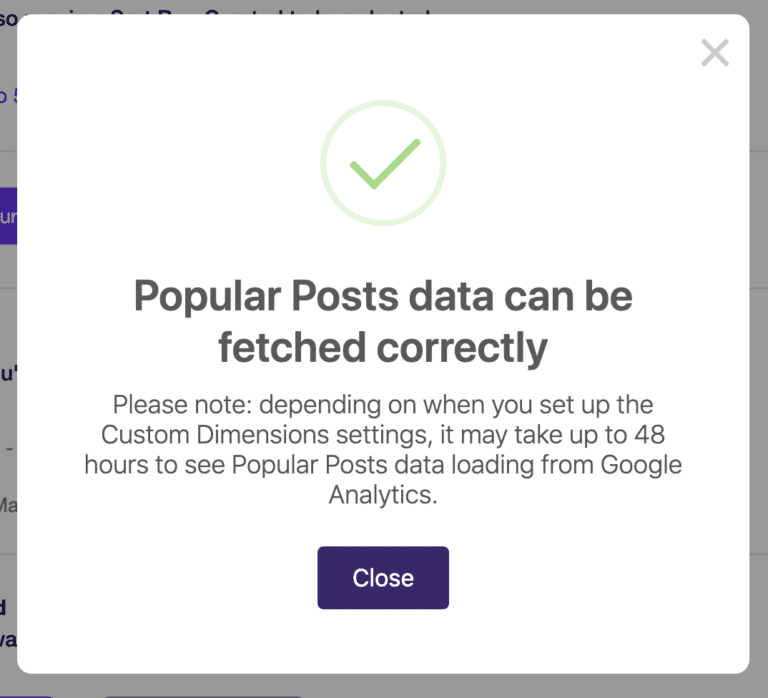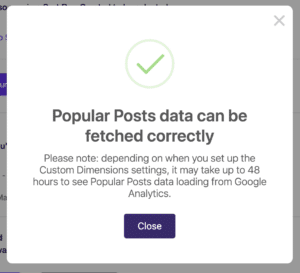 If you see an error message, ExactMetrics will guide you on what you need to fix.
You did it! Now your top posts from Google Analytics will be displayed to your visitors on your site.