Are you struggling to increase your eCommerce conversion rate? If yes, then you're not alone. Many online store owners find it difficult to convert visitors into paying customers.
By working on conversion rate optimization, you can easily increase your store's revenue. And using some simple tricks, you can even double your conversions.
In this article, we'll show you a number of ways to boost your eCommerce conversion rate. Let's dive right in…
How to Increase eCommerce Conversion Rate
Basic Conversion Optimization Tricks
When it comes to boosting your eCommerce store's conversion rate, you can start with some basic tips that are quick and easy to implement. Let's check them out…
1. Improve Your Product Descriptions
One of the reasons why people might not be buying your products is because they don't have the necessary information to make sure if it's the right buy for them. Customers want to exactly know what they're purchasing and if the product meets their needs.
By improving your product descriptions, you can help convert your visitors. For instance, you can include details such as the build quality, sizes, colors, and other information about your products.
And you can also include a FAQ (frequently asked questions) section as well. Just list down some of the queries you get frequently or find out common questions people might have about the product and mention them on your product page.
2. Use More Product Images and Videos
While adding description helps remove some of the doubt your customers might have before buying, you can also add more high-quality product images and videos to help boost your conversions.
Make sure that your product images clearly show different features, designs, colors, and other aspects of the product. They should help customers in making a purchase decision.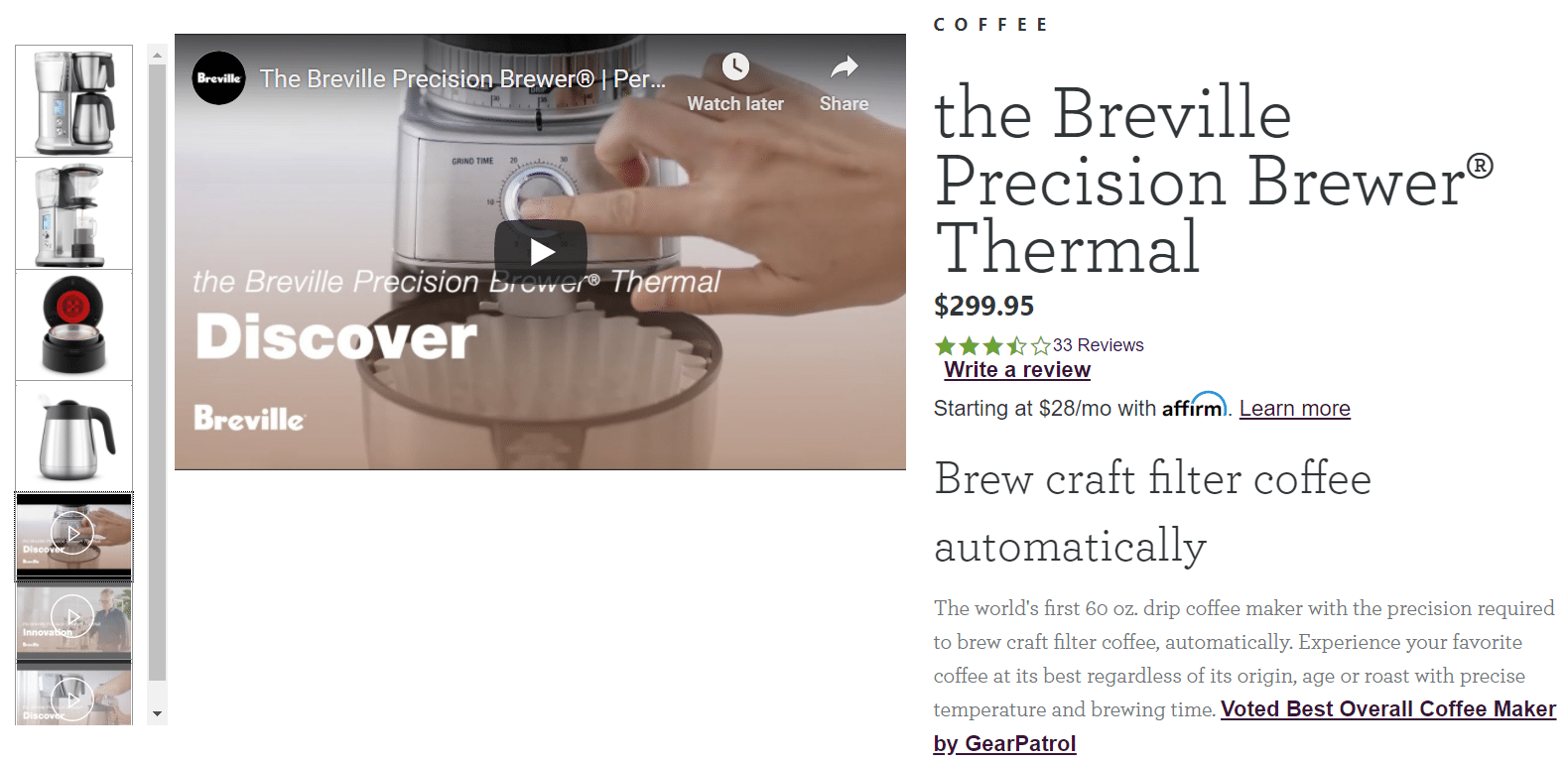 Adding product videos is another way of boosting conversions. You can add demonstration videos or product tutorials that showcase the product and talk about its features. Video help engage your visitors and gain their trust.
3. Create Compelling CTA Copy
While you're testing different elements on your eCommerce store, try changing the call-to-action (CTA) copy to make them more compelling. Tweaking a few words can skyrocket your conversions.
And you can break the conventional CTAs that many online stores use like Buy Now or Order Here. You can make your CTAs more personal and come up with copy that persuades visitors to click on the button.
For instance, here's an example that persuades customers by showing the benefit for users when they enter their email address and click on the button.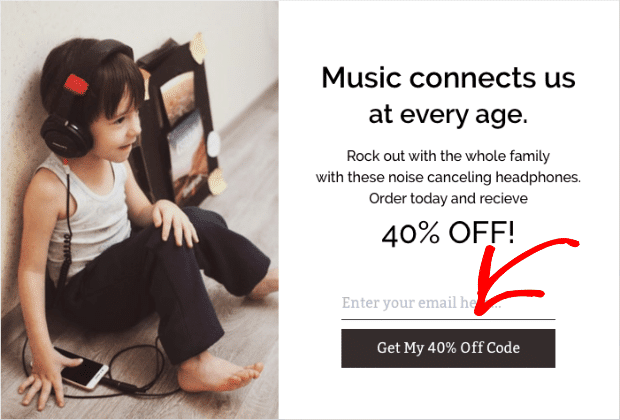 Check out this guide on how to create the perfect call to action to get started.
4. Target Transactional Keywords on Your Store
Another simple way of increasing the conversion rate on your eCommerce store is by targeting transactional keywords. These are search terms that people use when they're looking to buy a product or signup for a service.
An easy way of checking which search terms your site is ranking is by looking at the Google Search Console report. With ExactMetrics, you can see your site's keywords right inside your WordPress dashboard.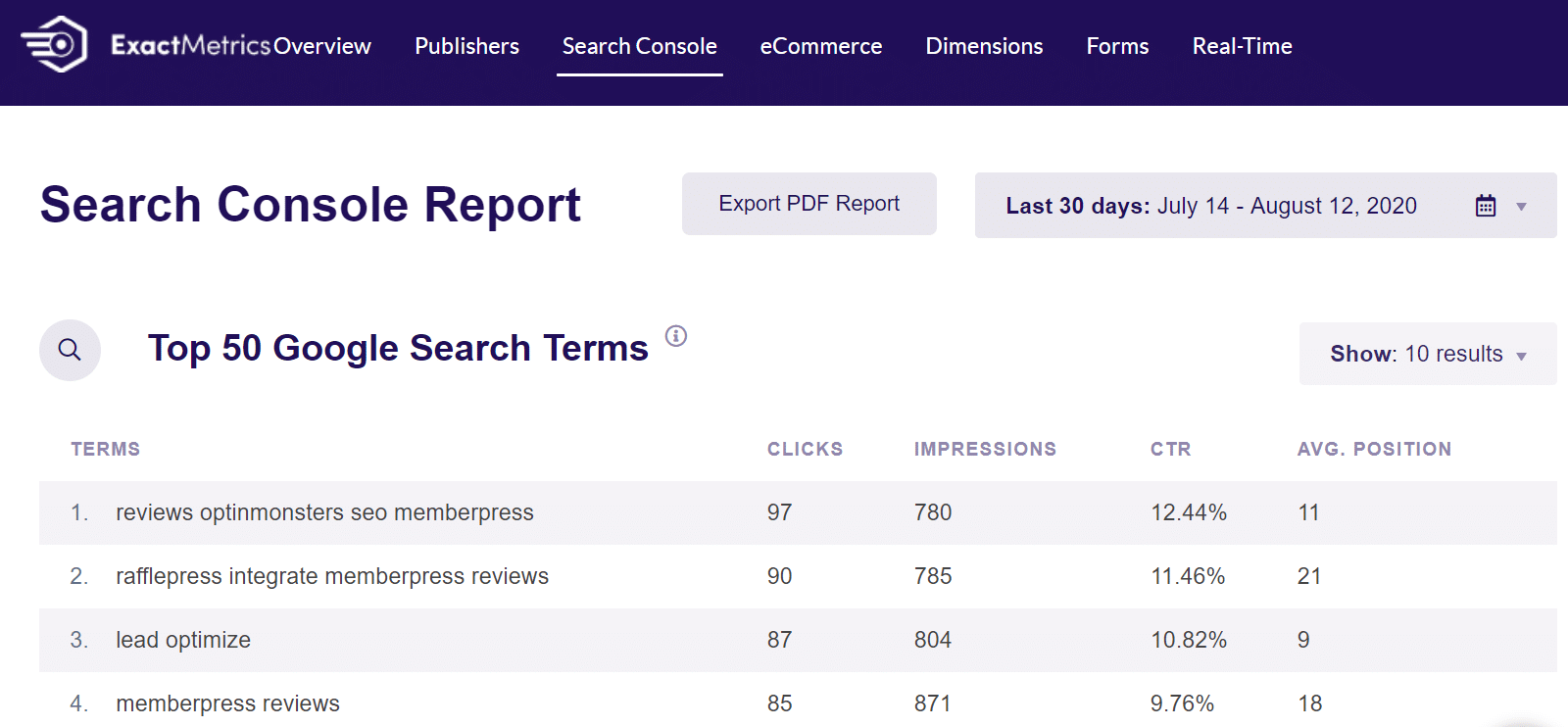 From the report, you can see which keywords are driving traffic to your store. If there are a lot of informational keywords, try finding more transactional search terms to use in your website's content.
Furthermore, you can also use the report to see the current position of your transactional keywords in the search engine. If they're close to reaching the top 10, then you can focus your effort on optimizing them to improve their rankings and jump to the top 10.
5. Focus on Promoting Products to Converting Traffic
Now, are you wondering which websites you should focus on when promoting your products?
By identifying your top conversion sources, you can put more effort into marketing to websites that send highly converting traffic. This will help you save time and you know that your work will bring results.
You can do that by using the ExactMetrics eCommerce addon. It tracks your eCommerce store and shows you your top conversion sources in your dashboard.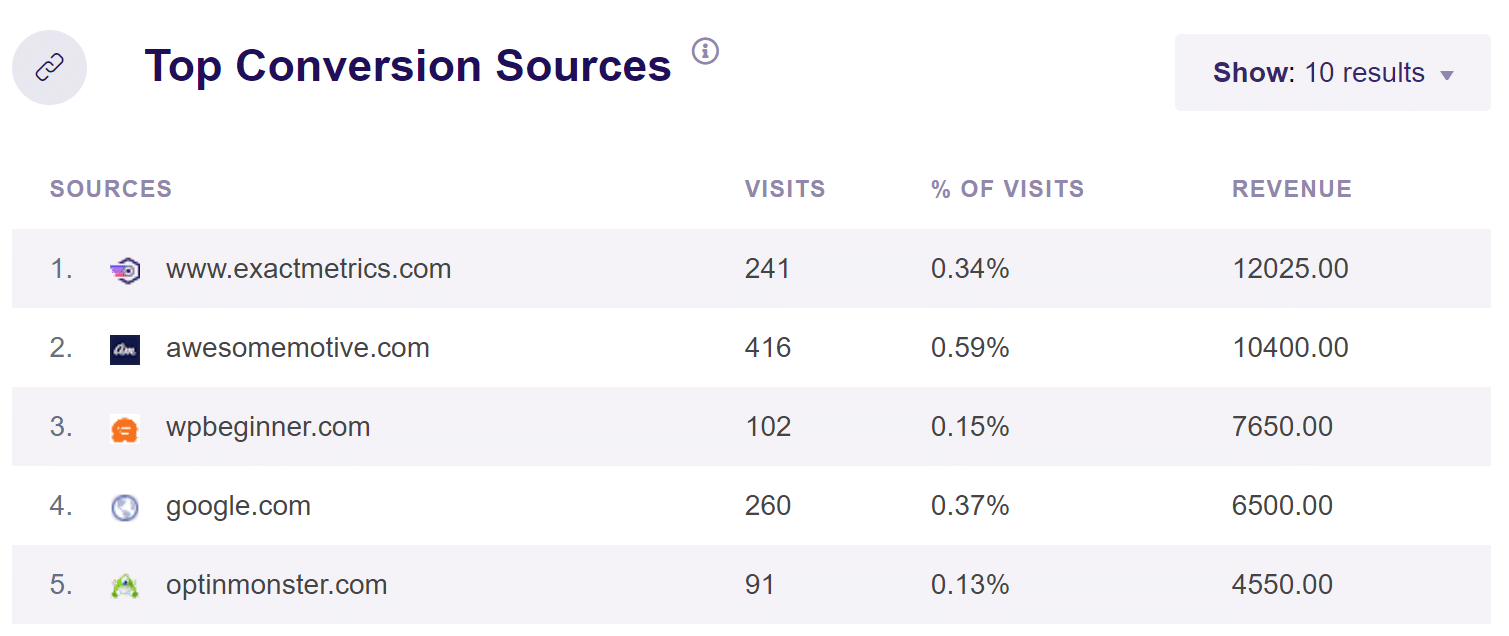 After identifying your top conversion sources, you can find similar websites like these to target. Or, you can work on collaborations, guest posts, promotional offers, and more with these sources.
Leverage the Power of Social Proof
Now that you know some basic techniques for boosting your online store's conversion rate, you can also use social proof to further increase your revenue.
Social proof is when you show evidence to your customers that other people are buying your products. This puts their mind at ease and helps them make a buying decision.
Let's see how you can use social proof to boost eCommerce conversion rates.
6. Add Product Reviews, Testimonials, and Ratings
The first strategy for using the power of social proof is to add product reviews, testimonials, and ratings to your eCommerce store. These help reassure the user that they're making the right decision.
To collect product reviews, you can send follow-up emails after a customer purchases a product. Ask for their feedback and how they'd rate your product. Or you can offer incentives like discounts or coupons to get people to submit reviews.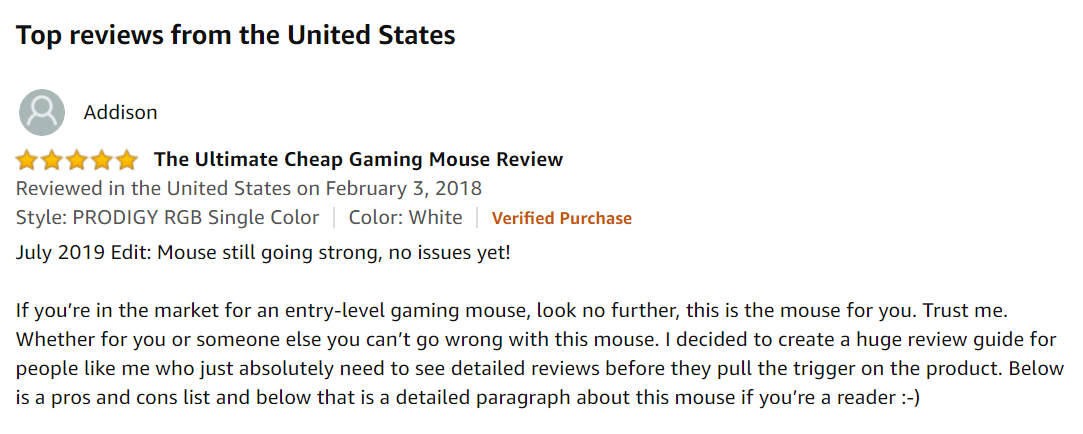 In WordPress, you can use different plugins (free and paid) to collect reviews and ratings about your products and then show them on the product page automatically.
For a complete list, check out this post on the best product review plugins for WordPress.
7. Use Recent Sales Notification Popups
Next, you can use FOMO or fear of missing out to boost conversions on your website. FOMO is a feeling of anxiety that someone experiences when they think they're missing out on something.
And you can leverage that by showing sales notification popups on your eCommerce store. You can set them to automatically appear on your website and show when someone else recently purchased a product from your store.

The best tool to show these notifications is TrustPulse. You can get started for free and it works on different types of eCommerce stores, like WooCommerce and Easy Digital Downloads. It uses real-time tracking to show notifications about recent purchases, email signups, and more.
8. Show Customers Using Your Products
Another way of using social proof is by displaying customer showcases on your website. Showcases are when you display pictures or videos of customers using your products.
They're a powerful way of building trust with your visitors and guiding them to make a purchase. Showcases also help show how the products would look in real life.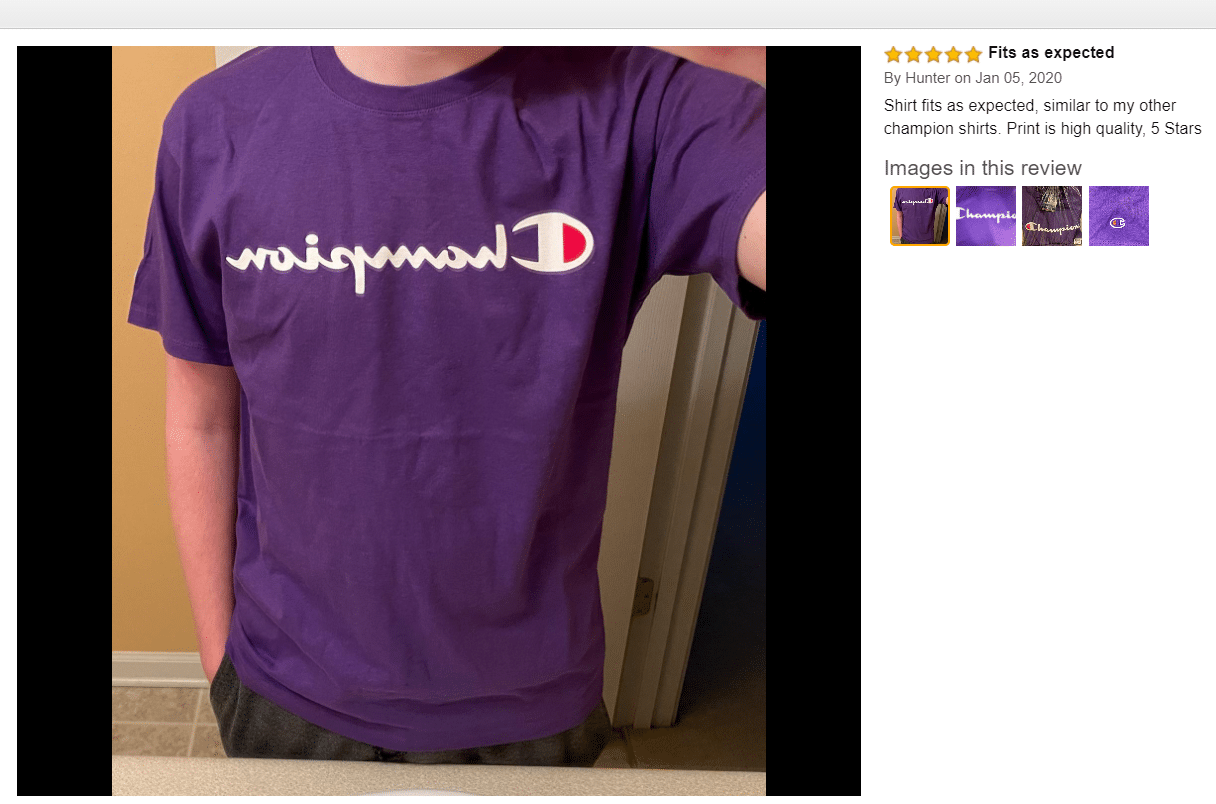 Now, there are several ways you can collect images from your customers. You can ask them directly via email after they've purchased a product and get feedback about their experience. Or, you can run a contest, promote it on social media, and award a prize to the winner while displaying the top contenders' photos on your website.
And to show them on your website, you can use different WordPress plugins to create a gallery. Here's a list of the best WordPress photo gallery plugins you can use to display customer showcases.
Offer Incentives to Convert Visitors
Next, you can offer exciting deals and incentives to your visitors to help convert them into paying customers. Here's a closer look at how you can offer these incentives to boost your eCommerce conversion rate.
9. Offer Free Shipping on Specific Order Amount
You can start by offering free shipping to your customers on orders that are above a certain price point.
For example, if you have an eCommerce store for clothing and apparel, you can offer free shipping to customers if their orders are over $100. Similarly, you can even offer free return shipping in case the product doesn't meet the customer's needs.

Using OptinMonster, you can easily add a free shipping notification bar on your WordPress website. It offers multiple templates that you can customize to fit your online store. And using its campaign builder, you can change the settings to display a floating bar anywhere on your website.
Check out this guide on how to add a free shipping floating bar in WooCommerce.
10. Use Exit Intent Popups to Reduce Cart Abandonment
Are your customers adding items to their shopping carts but abandoning them before making a purchase? If yes, you're not alone. Many eCommerce business owners face the problem of abandoning visitors.
To fix this issue and help convert your visitors, you can use an exit-intent popup and offer incentives like discounts or free shipping. Exit-intent popups appear just as a user is about to close the window. They help capture your visitor's attention and reduce cart abandonment.
You can use OptinMonster to set up exit-intent popups on your eCommerce store, and it's very easy to use. Take the case of Shockbyte, a game server provider that increased its sales by 52% by recovering users who were leaving their website, all thanks to OptinMonster's exit intent technology.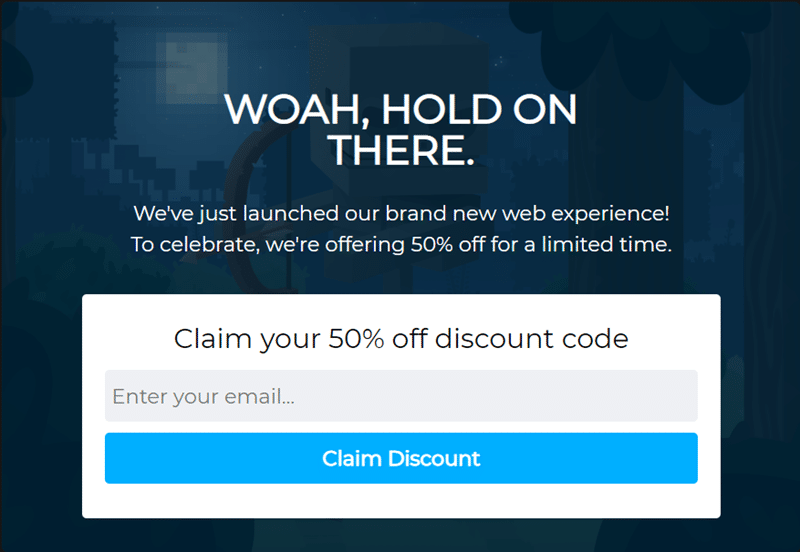 11. Run Special Event Flash Sales
Flash sales are another great way of offering incentives to your visitors and boosting your site's conversion rate. These are discounts and promotions that you can run on your website for a short period of time.
Flash sales are more effective for special events like Black Friday, holidays, or even after-Christmas sales. You can then advertise the sale across your website, on social media channels, and in your email marketing.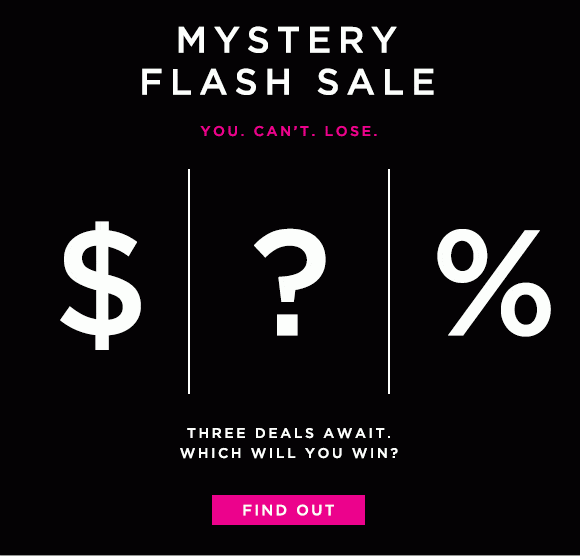 12. Use Countdown Timers to Create Urgency
You can pair your flash sale, holiday season discounts, and other promotional offers with a countdown timer to create urgency. It shows that the discount is for a limited time only and will run out if you don't cash in.
And to make sure that they grab your user's attention, you can add the countdown timer at the top of the website and make it visible on your homepage. The best tool to create a countdown timer is OptinMonster. It helps you create an urgency campaign within minutes, and you can customize any of its templates using the drag-and-drop builder.
For instance, Cracku increased its conversions by 300% using OptinMonster's countdown timer campaigns. It used different popup templates to show limited-time discount offers and get users to signup for its courses.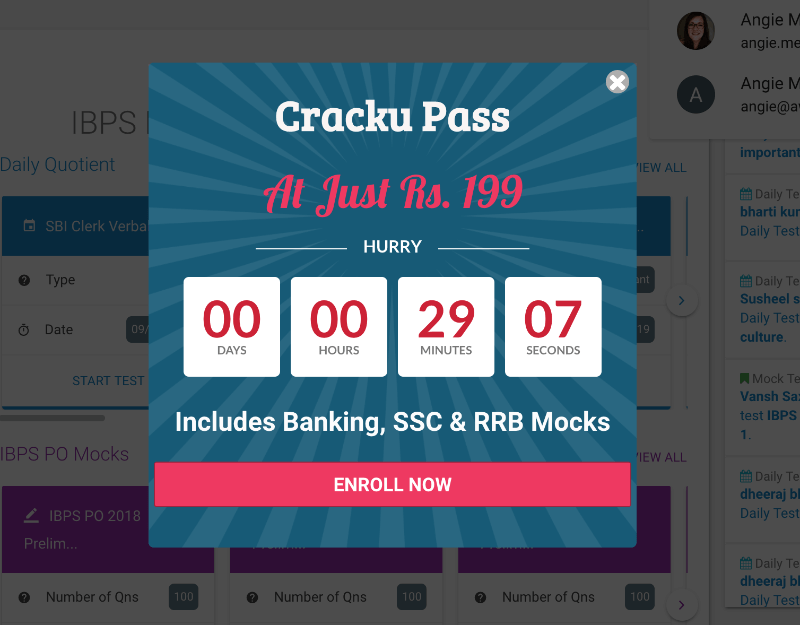 Improve the User Experience of Your Store
After setting up different promotional offers to entice your customers to convert, you might also want to look at your store's user experience.
If your site isn't loading fast or isn't working properly on different devices, you may be leaving a lot of money on the table. Plus, users should also be able to find any product on your website with ease. If the navigation is difficult to use, people might get frustrated and leave.
To overcome these issues, here are a few quick tips to improve your eCommerce store's user experience and increase conversion rates.
13. Ensure Your Online Store Website Loads Faster
Your eCommerce store should load quickly on your user's device. If it's taking too long to load images and content, it's possible that visitors will exit your website and go elsewhere. As a result, your conversion rate drops.
Now, there are different ways you can ensure your site loads faster. To start, you can use different image compression tools that lower the size of your product images without degrading their quality. The smaller the size of your images, the faster they'll load.
Another way you can speed up your site is by using a content delivery network (CDN). A CDN is a network of servers located in different parts of the world. It quickly loads the static content of your website, like images. So, no matter where your visitors are from, they'll have no delay in viewing your eCommerce store.
14. Make Your Checkout Process Easier
One of the most common reasons why people don't convert and abandon their shopping carts is because the checkout process is complex. Plus, many visitors want a guest checkout option where they can quickly checkout without having to create an account before purchasing.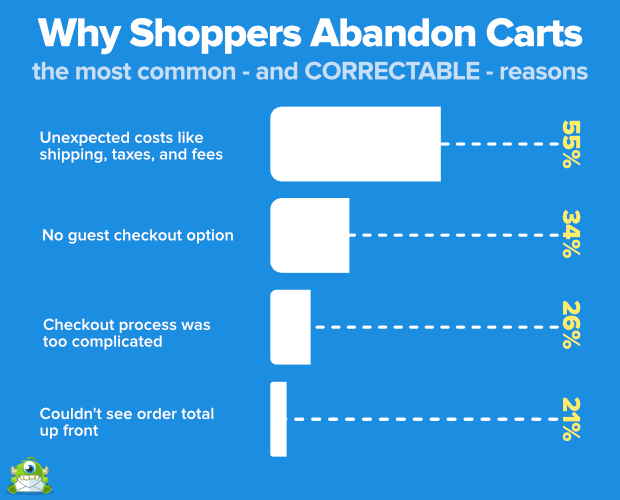 So, make sure that your checkout process is simple and clean. To start, you can remove unnecessary steps during checkout by removing the number of fields in your purchase form.
You can also ease the process by offering multiple payment options along with a guest checkout option. For instance, if you're using WooCommerce, you can enable an option for customers to place an order without an account.
15. Provide Smooth Navigation for Customers
The last tip we have for you is to offer a smooth navigation experience for your customers. Finding products and services should be easy on your eCommerce site. If your website isn't well organized, people will have a hard time finding what they're looking for.
To make sure that you have smooth website navigation, you can group similar products under different categories. You can also add product tags, so visitors can easily find their desired products.
Take a look at Amazon for example. It organizes its products under different categories like electronics, arts & crafts, automotive, and so on.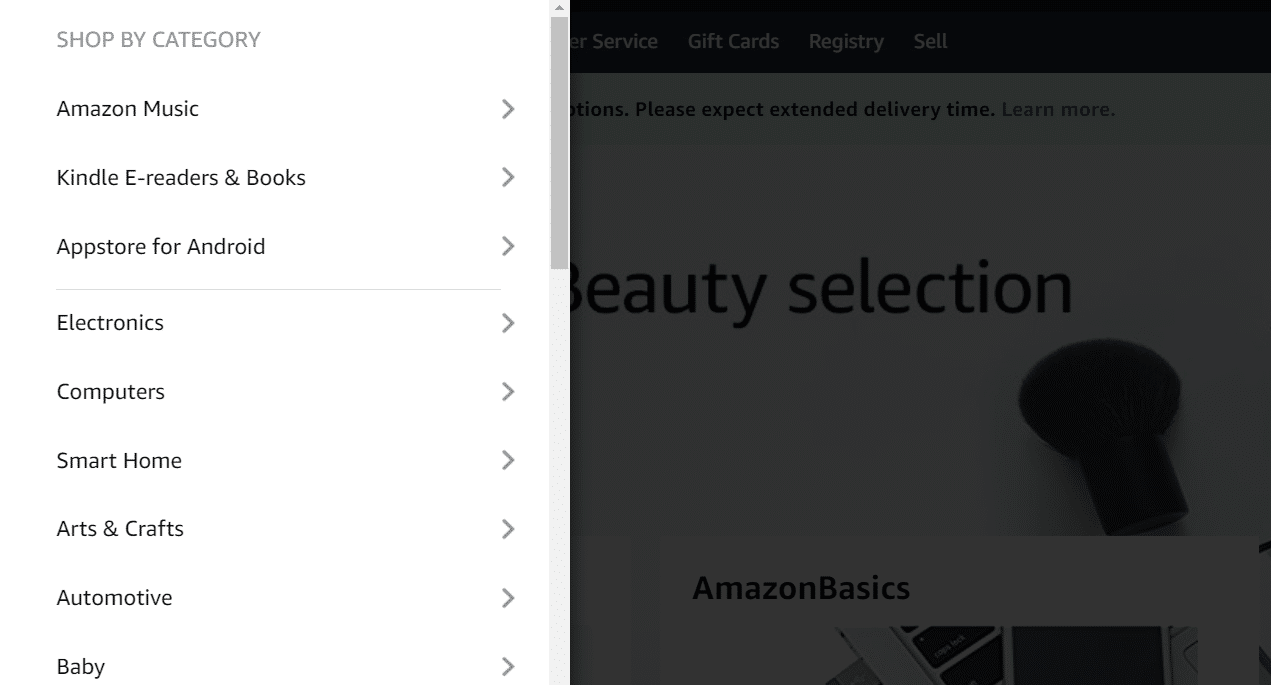 If you're running your store on WordPress, then it's easy to add categories and tags. To get started, you can go through our guide on what are WordPress tags and categories.
And that's it!
We hope you liked our article on the best ways to boost your eCommerce conversion rate. You can also check out our post on how to track link clicks on your website with Google Analytics.
Not using ExactMetrics yet? What are you waiting for?
Don't forget to follow us on Twitter and Facebook for the latest tutorials on Analytics.