The latest version of ExactMetrics has just arrived, and we're excited to announce 2 new features that are going to make a big impact on lots of ExactMetrics users.
For our customers running an online store with WooCommerce or Easy Digital Downloads – we've got fantastic news for you! Quickly see where visitors are dropping out of your shopping flow with a new eCommerce funnel report that's now available right in your WordPress dashboard.
Next up, for all our new ExactMetrics users, we've got your back with a super handy setup checklist for installing and getting started with the plugin. This tool will guide you through the setup process to ensure you start your analytics journey on the right foot.
Now, let's explore each of these new features in ExactMetrics 7.19 up close.
New GA4 Funnel Report for eCommerce Users
Google Analytics 4 has rolled out one seriously impressive feature: the funnel report builder. With this tool, you have the power to see how visitors are navigating through the phases of an eCommerce purchase. You can craft custom funnels that reveal how users move from page to page and through each step of the buying journey.
By seeing how many users are abandoning the funnel at each step, you can hone in on the areas you need to optimize for conversions, improve your abandoned checkout rate, and boost sales!
Although this Google Analytics feature is a game-changer, let's face it – diving into GA4 to build these funnel reports isn't a walk in the park. It comes with a pretty steep learning curve and can be a really time-consuming task for busy business owners.
So, we made one for WooCommerce and Easy Digital Downloads users!
Inside the new eCommerce funnel report in your ExactMetrics dashboard, you'll get a clear view of how users are flowing through your site. See who's clicking on products, adding items to their carts, and purchasing.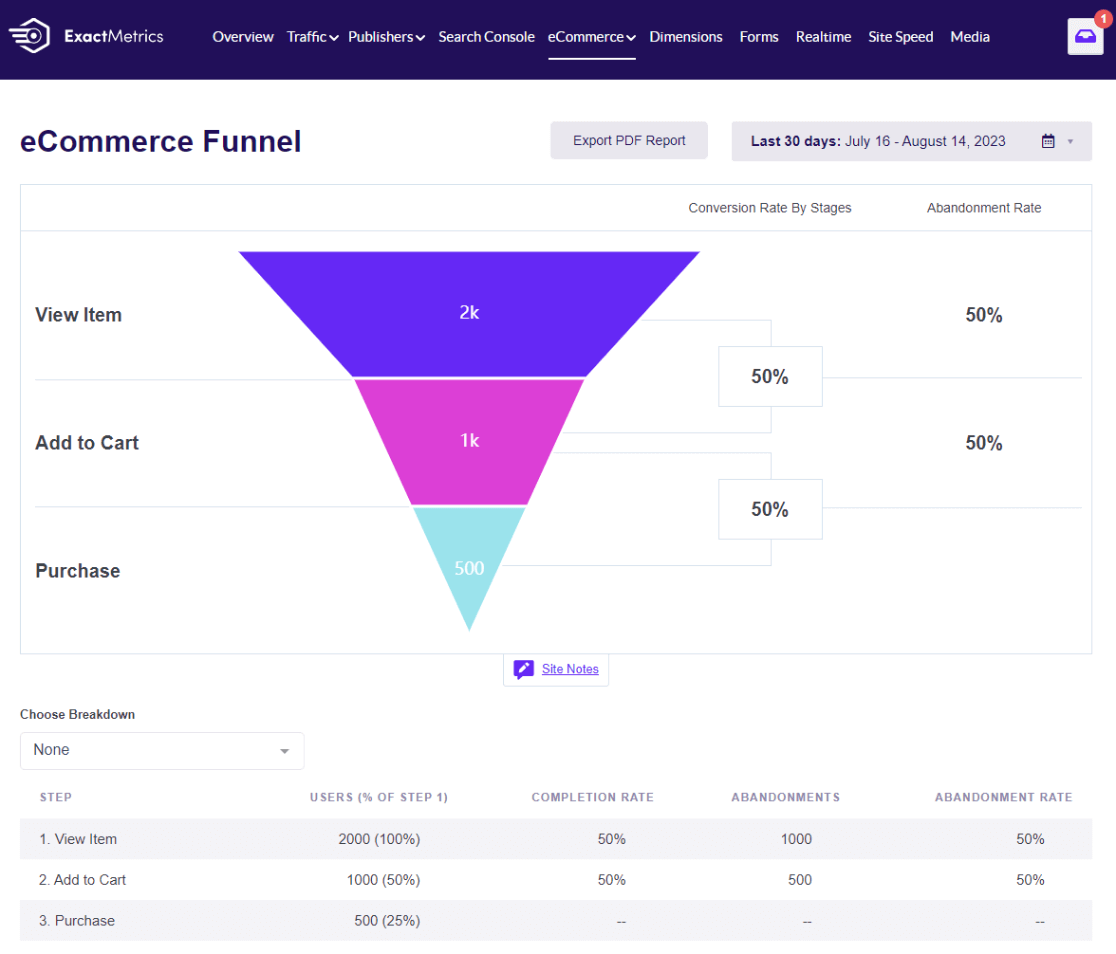 You can find your new report by going to ExactMetrics » Reports » eCommerce » Funnel.
Not tracking your eCommerce store yet? Upgrade to ExactMetrics Pro!
Handy Setup Checklist for New Users
ExactMetrics is a powerful plugin that's packed with features to help you get the most out of your website and Google Analytics. But with so many awesome features, it can be overwhelming to know where to start. Plus, you might miss out on some of the best tools for your business if you don't know about them.
That's why we're introducing a new setup checklist!
When you first install the plugin, you can see everything you need to get started with ExactMetrics and Google Analytics successfully – all in one convenient location.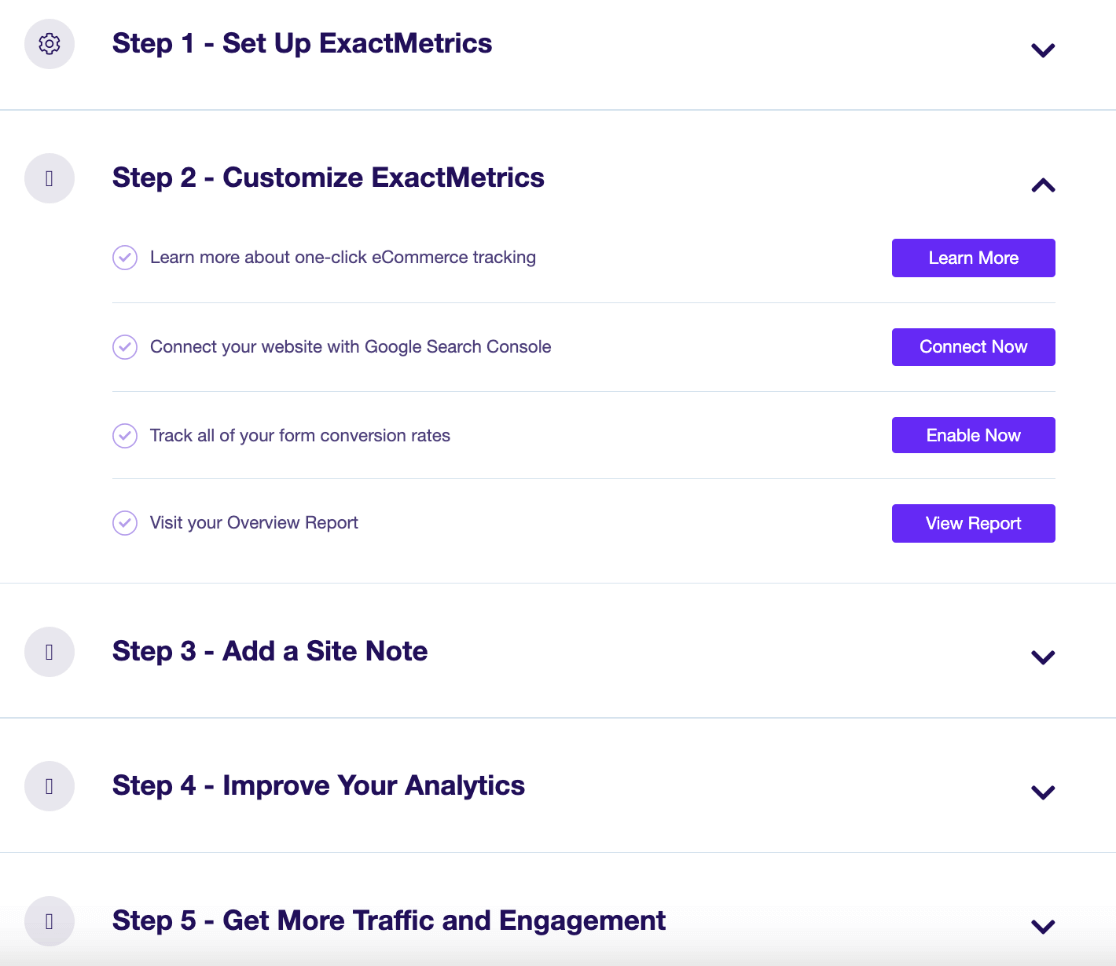 Just expand each category to see the individual steps to check off. The buttons will direct you to where you need to go for each step, ensuring you don't miss out on any of our amazing tools or powerful tracking features.
Well, that's it for this release! We'd love to hear what you think or your suggestion for a new feature.
Not using ExactMetrics yet? What are you waiting for?
Don't forget to follow us on Twitter and Facebook to see all the latest reviews, tips, and Google Analytics tutorials.