Are you looking for the best WordPress popular post plugins to display your best articles anywhere on your website?
Using a popular post plugin, you can display your best content within a blog post or in your sidebar. This helps increase engagement, improve the visibility of your top articles, and helps to increase pageviews.
In this article, we've put together some of the best popular post plugins for WordPress so that you can pick the right option for your business.
Benefits of Using a Popular Post WordPress Plugin
Popular posts are your most successful articles that got a lot of traffic and conversions, and are highly engaging.
But if you have a lot of articles on your website, they could get buried underneath all that content.
Using a popular post plugin, you help visitors easily find your best articles on your website. It increases their visibility and boosts website engagement.
Another benefit of displaying popular posts is that you get to internal link different articles. This way, you can improve your site's search engine optimization (SEO) and get more organic traffic.
That being said, let's take a look at some of the best popular post WordPress plugins.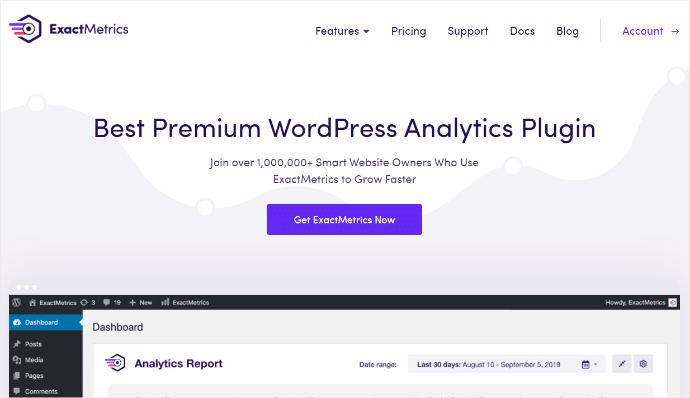 ExactMetrics is the best WordPress popular post plugin. It's very easy to use, offers great customization features, and can automatically curate top posts to display on your website.
Using ExactMetrics, you can also set up Google Analytics without editing code and get insights that matter for your business.
In the plugin, you get 3 options to display popular posts. You can use the Inline Popular Post option to display the best articles within the content. If you're looking to show them at the end of an article or in the sidebar, then use the Popular Post Widget.
On the other hand, ExactMetrics also offers a Popular Products option to show your top-performing products. This option is best for online store owners who want to increase their sales.
There are also different themes you can choose from. And the best part is that there's a preview for each theme so that you can select the most suitable option for your website.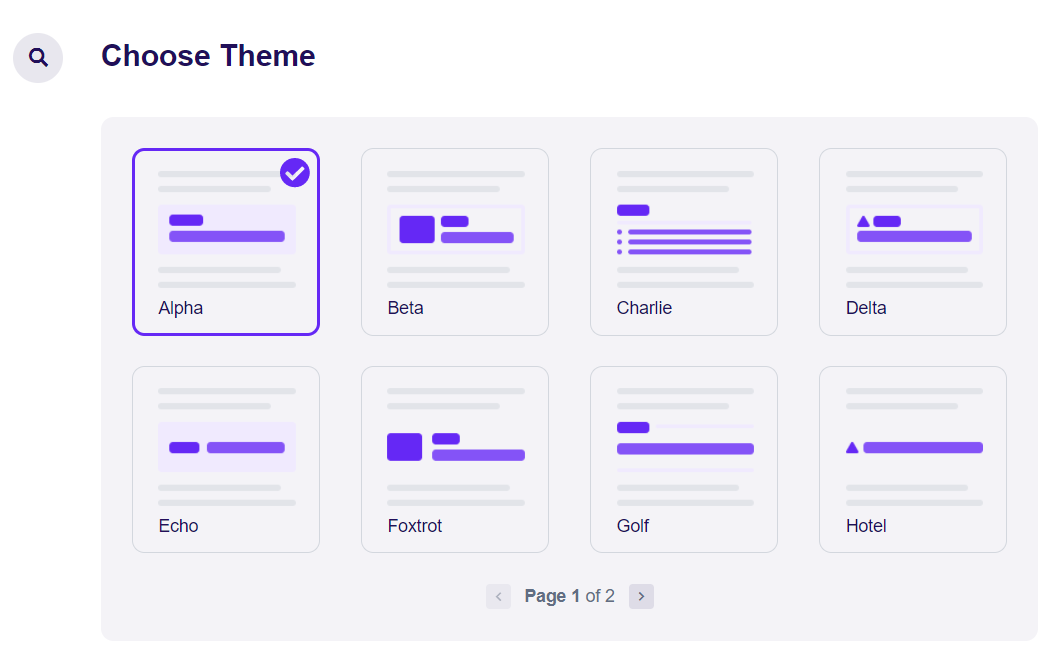 After selecting the theme, there are multiple options to customize the look and feel of the popular post widget. You can change the color of the title, label, and background.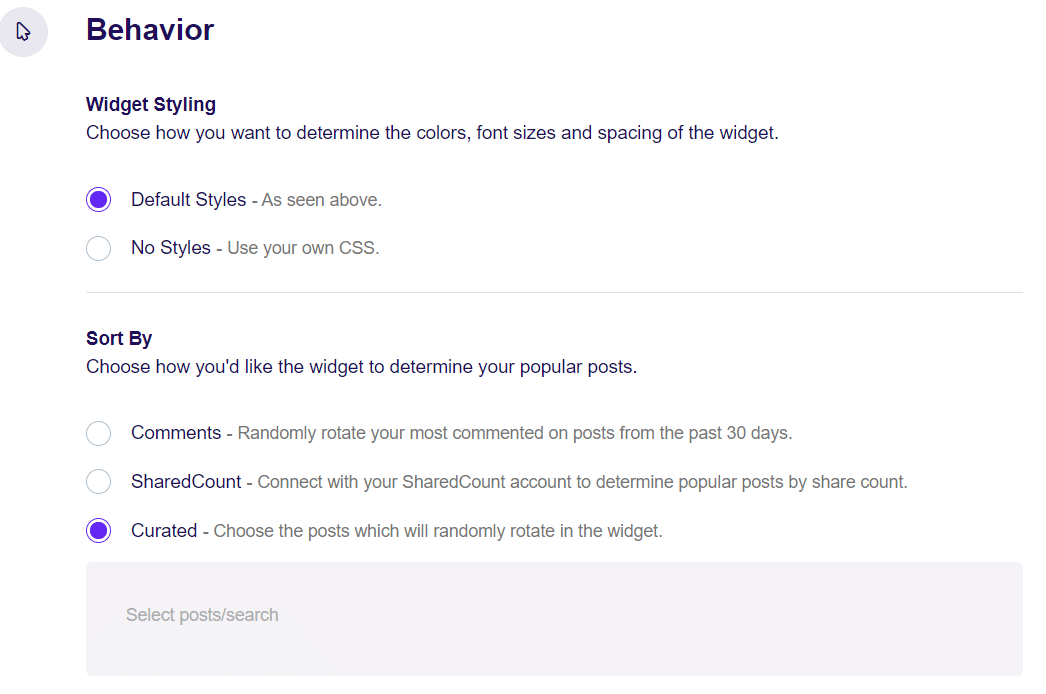 ExactMetrics can determine popular posts based on comments, share count, or you can manually enter which posts to show on your website.
Suppose you've set up a post-type custom dimension. In that case, ExactMetrics will automatically curate the top 5 posts from Google Analytics in the last 30 days and display them in the popular post widget.
Pricing: ExactMetrics pricing plans start from $99.50 per year with its Plus plan. And if you're looking for more advanced tracking features like eCommerce tracking and form tracking, then we recommend using the Pro plan.
Top 10 Popular post plugin for WordPress is a featured rich free plugin and helps to show your best content anywhere on your site.
You can display as many posts as you want using total pageviews or use a custom date range. The plugin also supports thumbnails and custom CSS, so you can customize popular posts the way you want.
Along with displaying popular posts, it also has a pageview counter that refreshes on an hourly basis. This way, you can show pageviews of your posts, pages, and custom blog posts.
You can display popular posts in WordPress using shortcodes. Other than that, its built-in caching system makes it lightweight and reduces server load by temporarily storing popular posts.
Pricing: Top 10 Popular posts plugin for WordPress is a free plugin.
WordPress Popular Post is the next plugin on our list and is pretty popular. It has over 200,000 active installs and lots of features.
With this plugin, you can show popular posts that have the most pageviews or the most comments. There's also an option to select trending posts based on the date range.
WordPress Popular Post offers built-in custom themes. That said, the plugin is flexible and lets you customize the theme to match your website styling.
You also get to see how your popular posts are performing with a statistic dashboard in WordPress. Other features offered by the plugin include an advanced caching feature, supports thumbnails, and more.
Pricing: The plugin is free to use.
Trending/Popular Post Slider and Widget lets you show your most successful articles in the form of a grid, slider, carousel, and widget.
This offers a wide range of options to display popular posts instead of showing them as links in the sidebar.
There are many options to customize your popular posts. For instance, you can show the number of posts in the slider, display date, author, number of words in the article, comments, and more. If you're using a slider, then the plugin lets you control the speed of the slider.
To determine which articles to show in the popular post plugin, you can sort by comments or pageviews.
However, to use the WordPress plugin, you'll need to add shortcodes in your blog posts. This can be tricky for beginners, as all the customization options also require different shortcodes.
Pricing: The plugin offers a free version and a premium version, starting from $139 per year.
Relevant is a popular post WordPress plugin that helps you show related, latest, popular, and featured posts on your WordPress website.
The plugin is easy to use and offers lots of options to show your best content. For instance, you can choose to display popular posts before or after content and customize the section background, text background, title, description, and more.
To sort your popular posts, Relevant lets you choose articles based on comments or views. As for related posts, you can determine which content to display based on categories, tags, title, and meta keywords.
Other features include showing date, author, reading time, comments, featured image, excerpt, number of views, and an option to customize the read more button.
Pricing: Relevant is a free WordPress plugin.
Which Popular Post WordPress Plugin Should You Use?
After reviewing different popular post plugins, we recommend ExactMetrics as the best choice. It offers multiple themes and tons of customization options.
Plus, you can link it with Google Analytics and automatically show your top-performing content. Besides, the plugin offers other tracking features that help you uncover insights about your visitor's behavior.
That's it!
We hope you liked our article on the best popular post plugins for WordPress. You may also want to check out our guide on How to Set Up WordPress Visitor Tracking (Step-by-Step Guide).
And don't forget to follow us on Twitter and Facebook to get to know the latest Google Analytics tutorials.