Are you looking to view reports on the custom link events you've created using ExactMetrics? Follow this guide to learn where to find these reports in Google Analytics.
We recommend only creating custom link events for important link clicks.
Applying custom link events to all of your site's internal links will dilute your reports, and make finding the most valuable insights much more difficult.
ExactMetrics already adds tracking for the most important events out of the box. You can find a breakdown here: Events ExactMetrics already automatically adds to Google Analytics.
You can find your custom link click events by going to analytics.google.com » Behavior » Events » All Events.
How to view information on these custom events:
Step 1: As an example, let's say you've created a custom event for your call-to-action buttons and set the event category as "CTA".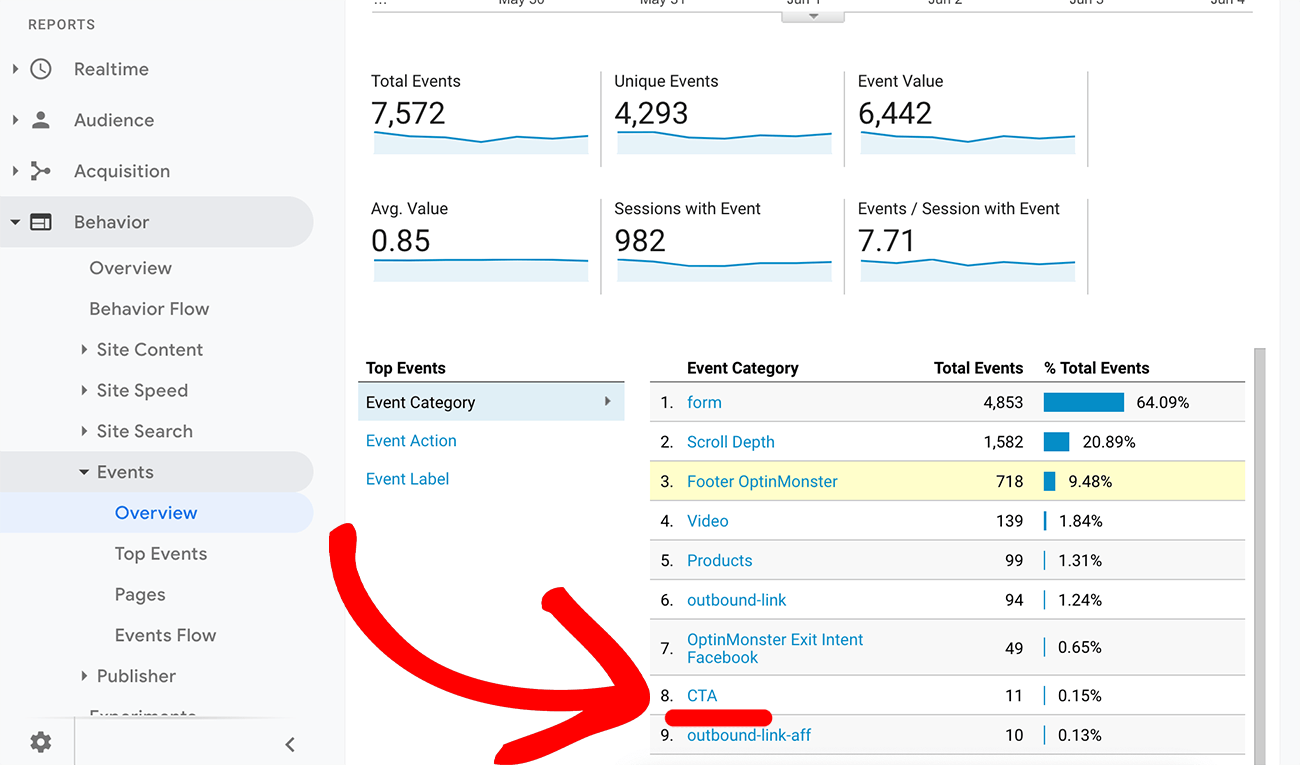 Within the Event Category list in Google Analytics, choose "CTA" to isolate to that specific event.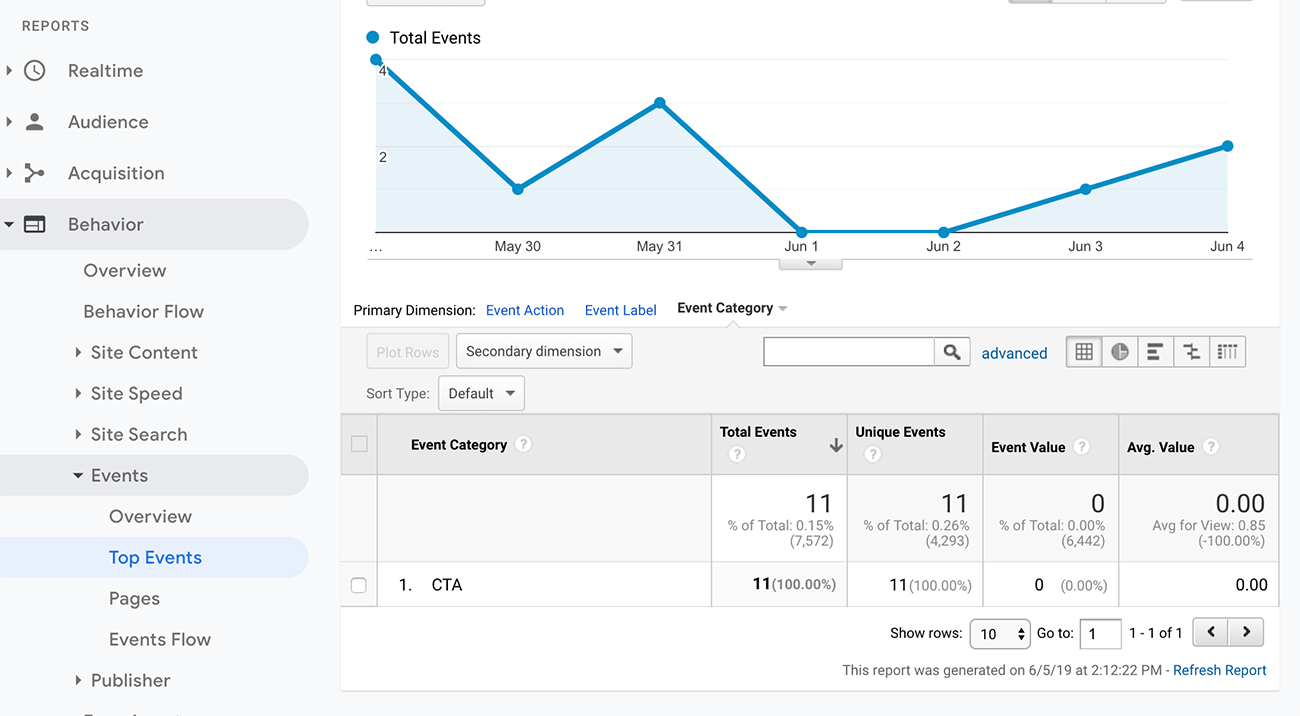 Step 2: From here, you can set a Secondary Dimension to display more granular data. For example, choose Landing Page to view which page visitors saw when they first arrived at your site.

Step 3: Then, try the secondary dimension Medium to view where your traffic is coming from.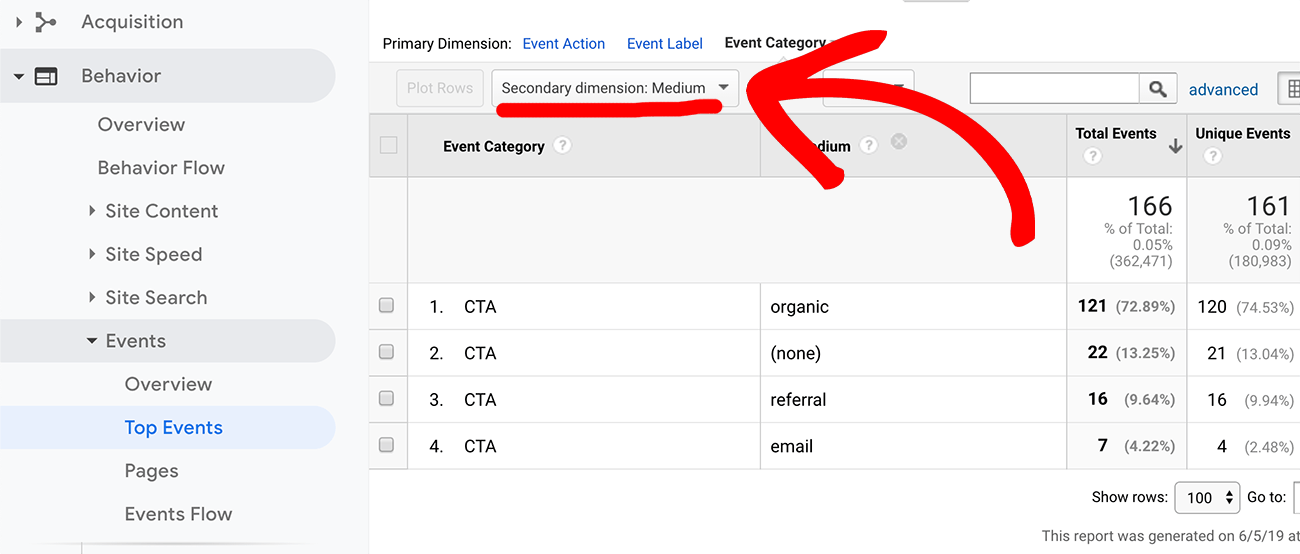 Step 4: Or try Source / Medium to view which campaigns are the most effective at bringing visitors to your site.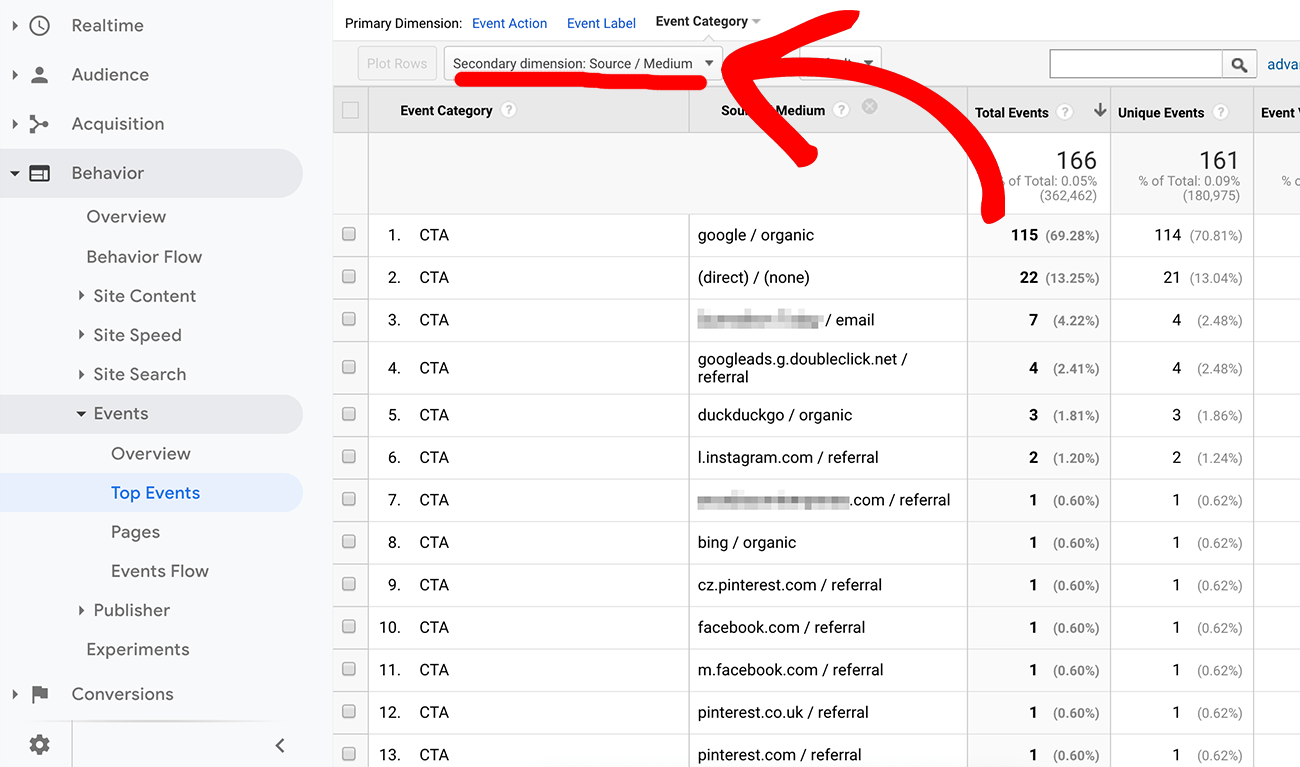 Other things to explore:
Try using the secondary dimension Page.
Try clicking on Event Action and Event Label.
Try out the different options in the secondary dimension drop-down.
You did it! You learned how to view insights on your custom link click events.
What's next? Create goals in Google Analytics for some of these events: How to Create a Goal in Google Analytics to Track Conversions.