Do you want to know how many customers abandon their carts on your eCommerce store?
You can set up eCommerce tracking in Google Analytics and see the number of people that leave items in their shopping carts. This way, you can reduce cart abandonments and come up with strategies to boost conversions.
In this article, we'll show you how to track cart abandonment in Google Analytics using a very simple way. But first…
What is Cart Abandonment in Google Analytics?
Cart abandonment is when shoppers add items to their shopping carts but leave your eCommerce store before completing a purchase.
In Google Analytics, the abandonment rate is the percentage of customers that start a conversion process but don't complete the process. It calculates the shopping cart abandonment rate by dividing the number of completed transactions with the number of initiated sales and then subtracting it by 1.
That said, if you don't track cart abandonment, then you're leaving a lot of money on the table. Let's look at some of the benefits of tracking abandoned carts in Google Analytics.
Why Track Cart Abandonment in Google Analytics?
Did you know that on average more than 75% of people abandon carts while shopping online? This means that 75 out of 100 people add products to their carts but then exit your store without making a purchase.
Cart abandonments vary across different industries, and there are many reasons why they occur. For instance, some of the top reasons include unexpected costs like taxes, complicated checkout process, or no guest checkout option.
But, if you can track cart abandonments, then you can reduce them and boost your revenue. It gives you insights about your customer's behavior and how they interact with your website.
Plus, you can take a closer look at your sales funnel and see where people drop off. This way, you can optimize those pages and make sure that your visitors move to the next step in the conversion funnel.
Now, are you ready to set up cart abandonment tracking?
How to Set Up Cart Abandonment in Google Analytics
To track abandoned carts on your online store, you'll need to enable Enhanced eCommerce in Google Analytics. And the simplest way to do that is by using ExactMetrics.
It's the best premium WordPress Analytics plugin, and you don't have to edit a single line of code to add Google Analytics to your eCommerce store or use enhanced eCommerce. The plugin takes care of it for you.
Just follow these steps to track cart abandonment on your online store.
Step 1: Download and Install ExactMetrics
First, you'll need to signup for an ExactMetrics Pro or higher license to use its eCommerce tracking feature.
Next, go to your account area and download the setup files.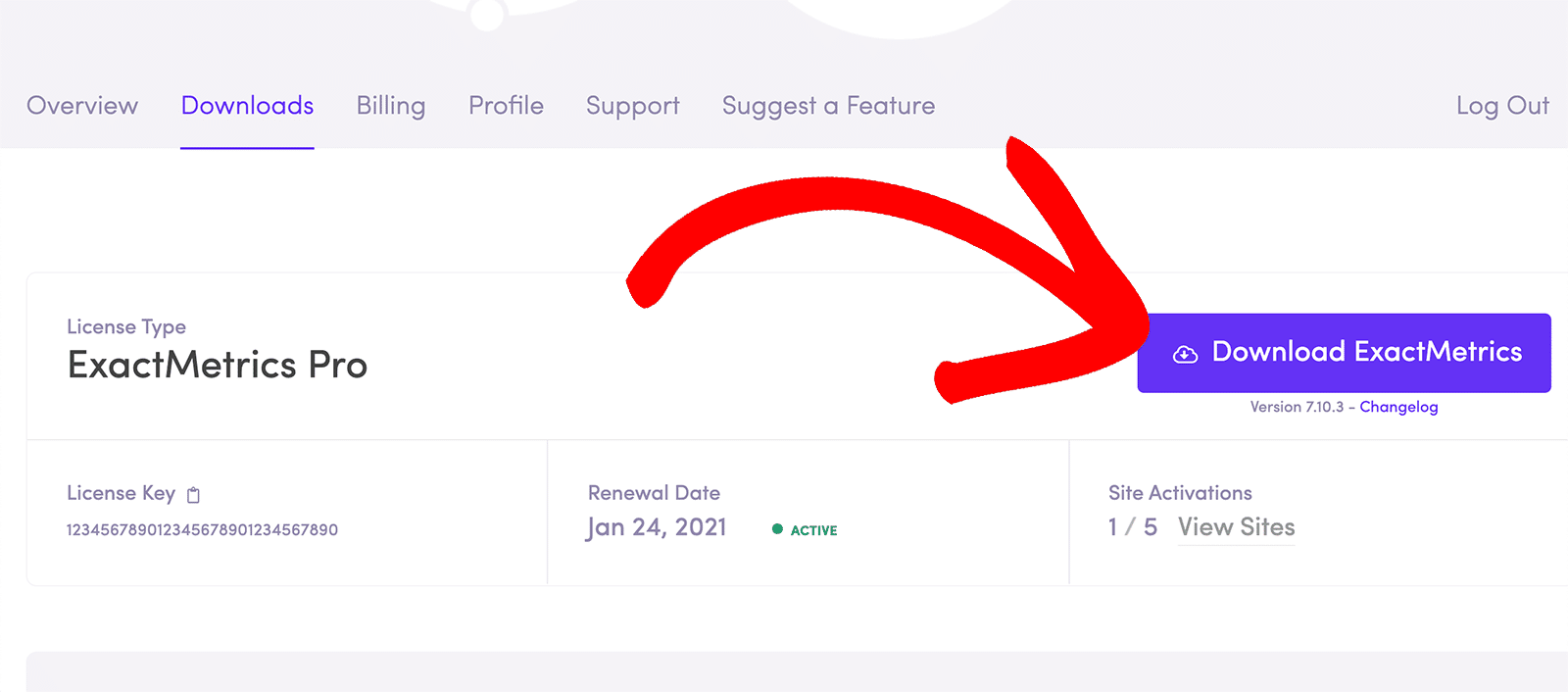 After that, upload the setup file to your WordPress website. Once that's done, install and activate ExactMetrics.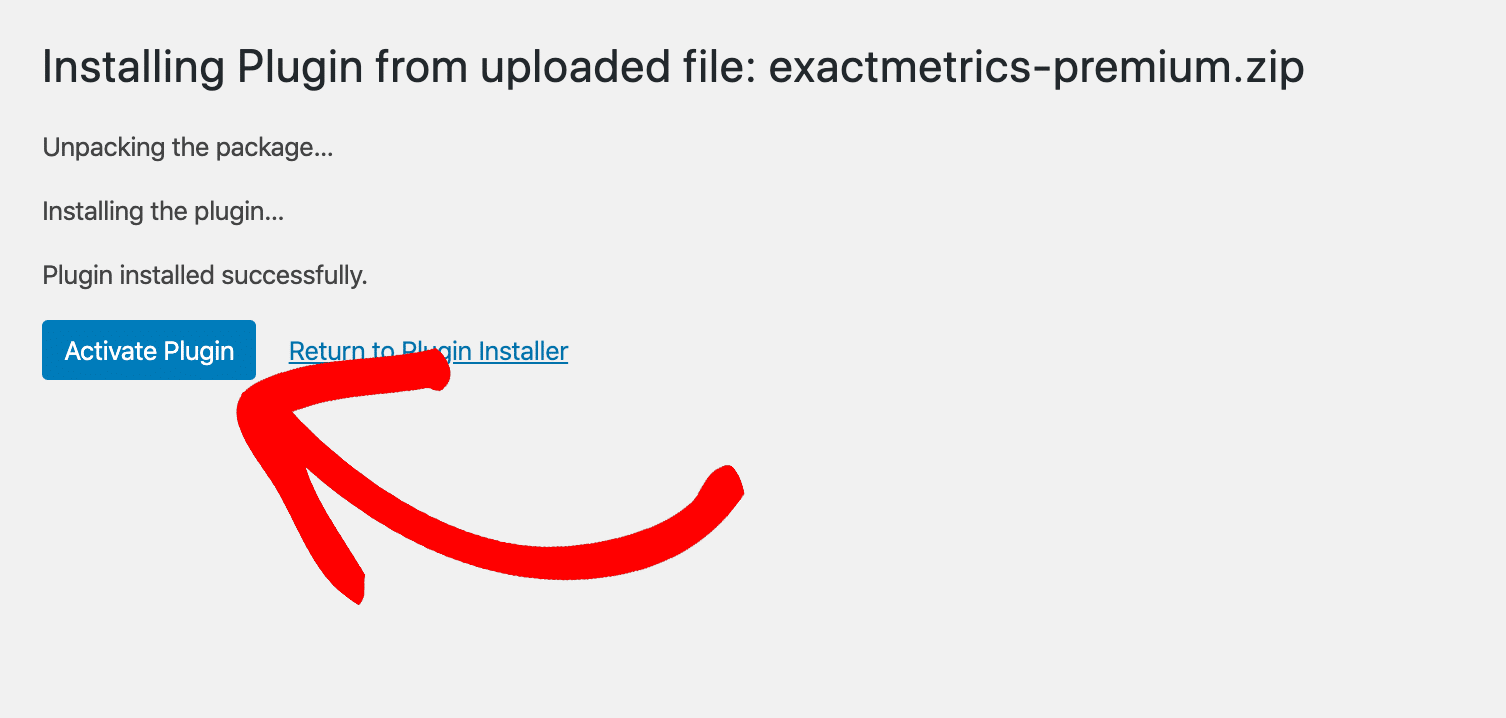 Step 2: Connect Google Analytics Using ExactMetrics
Now that ExactMetrics is active on your site, the next step is to add a Google Analytics tracking code. Usually, this requires editing code and can be tricky for beginners.
But using ExactMetrics, all you have to do is follow its setup wizard, and the plugin will add the tracking code in an instant.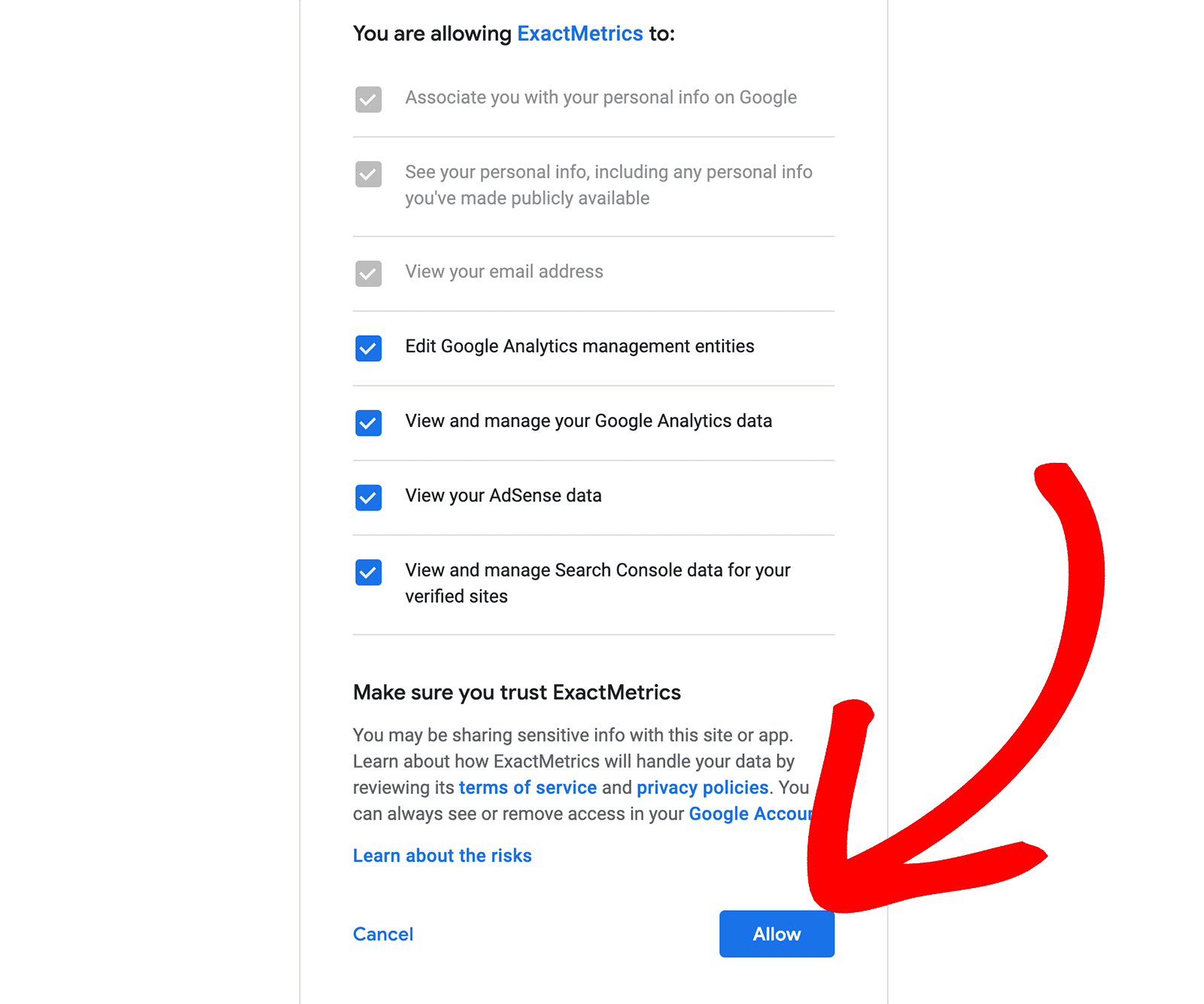 For more details, follow our guide on how to add Google Analytics to your WordPress website.
Step 3: Install ExactMetrics eCommerce Addon
After that, you'll need to install the ExactMetrics eCommerce addon. Just go to ExactMetrics » Addons and navigate to eCommerce.
Now click the Install button and wait for a few seconds for the addon to activate automatically.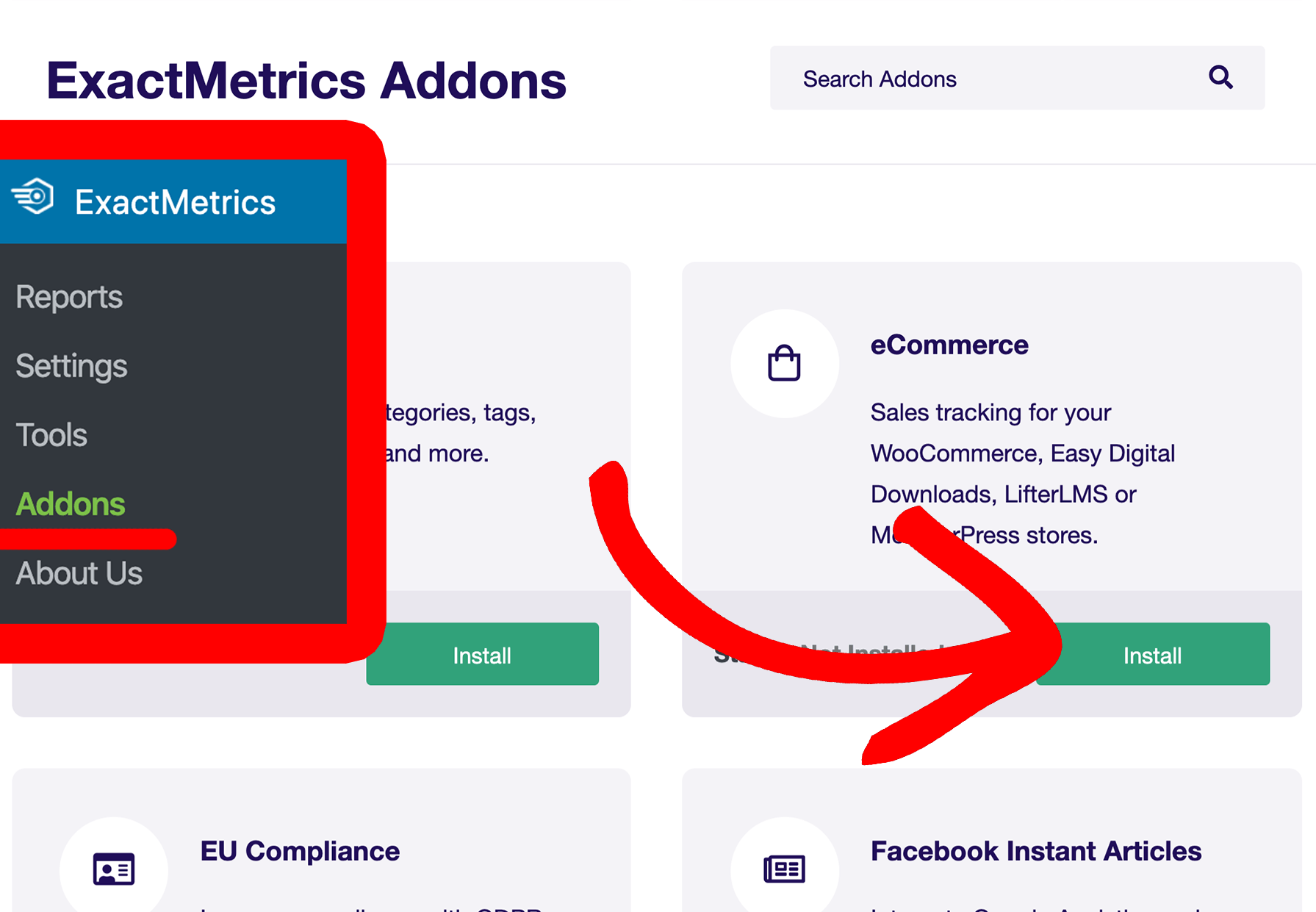 Step 4: Enable Enhanced Ecommerce in Google Analytics
Next, log in to your Google Analytics account and go to Admin settings.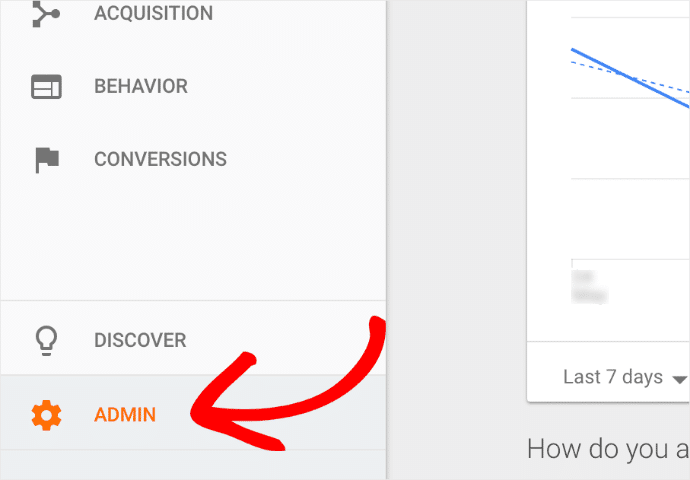 After that, go to Ecommerce Settings under the View column.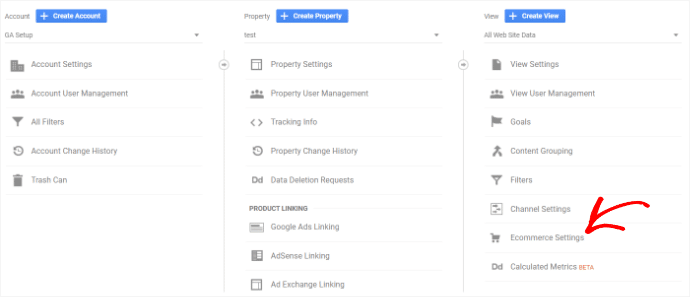 On the next screen, toggle to switch on Enable Ecommerce and Enable Enhanced Ecommerce Reporting options. Click the Save button after enabling these options.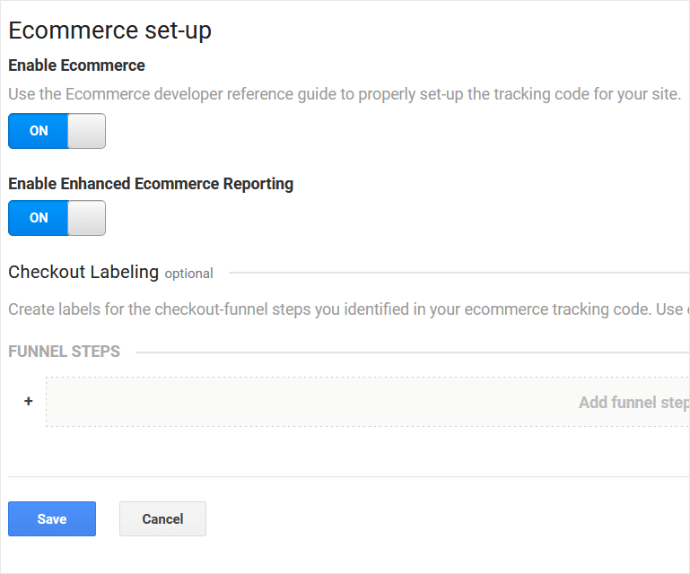 Step 4: Use Enhanced eCommerce in ExactMetrics
Now that you've enabled enhanced eCommerce in Google Analytics go back to your WordPress admin area and navigate to ExactMetrics » Settings » eCommerce.
Under the eCommerce Tracking settings, make sure that the Use Enhanced eCommerce option is enabled.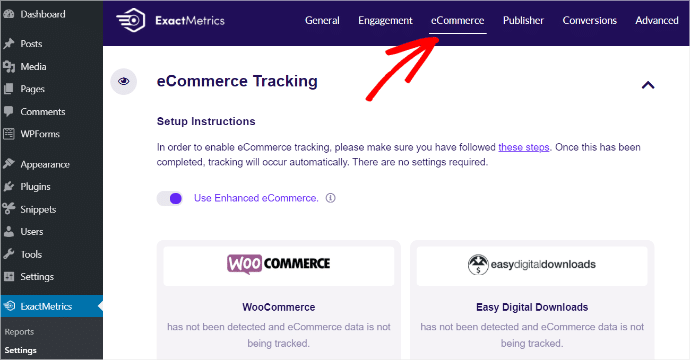 ExactMetrics will now start to track your eCommerce store's performance. You can see a quick view of how your website is converting by using the eCommerce report in your WordPress dashboard.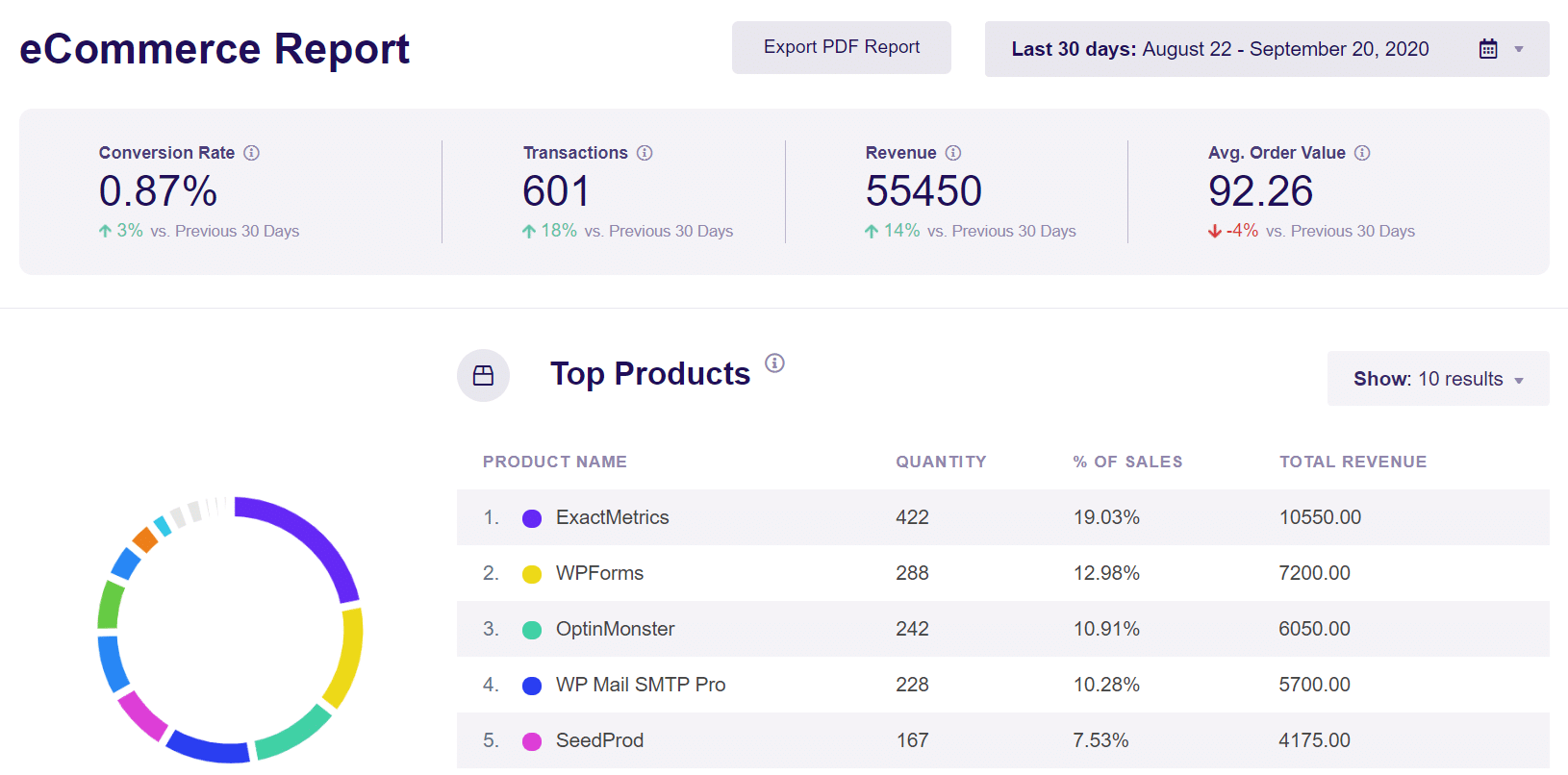 With that, let's see how you can view cart abandonment in Google Analytics.
How to See Cart Abandonment Report in Google Analytics
To see how many people leave their shopping carts without buying any product, log in to your Google Analytics account.
Then go to Conversions » Ecommerce » Shopping Behavior and view the cart abandonment rate.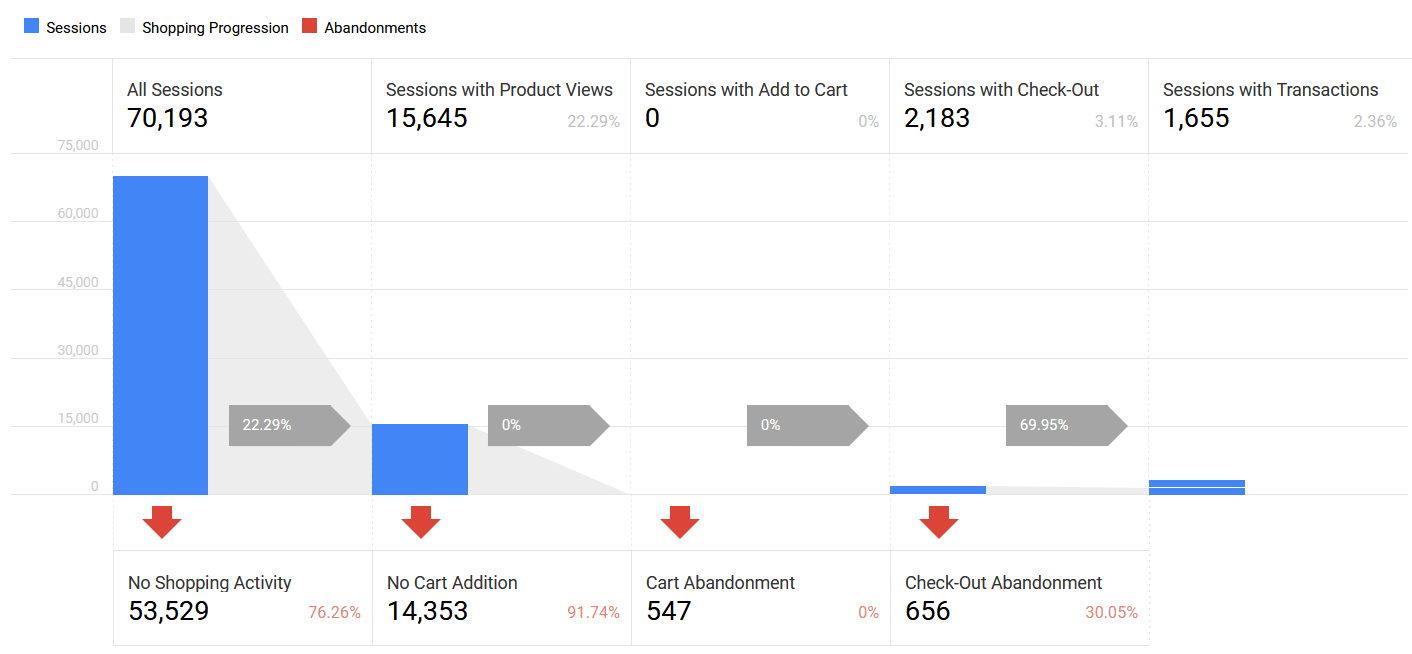 Using the data from the report, you can see how many people abandon shopping carts and exit your website. You can then try different techniques to reduce cart abandonment rate, including:
Show Exit Intent Popups – Offer incentives like discounts and free shipping using exit-intent popups just a customer is about to leave your website
Simplify Checkout Process – Make sure that the checkout process is easy to use and offers a guest checkout option so customers can easily buy your products
Use Security Badges to Build Trust – Show security badges like a McAfee SECURE seal to ensure that your website is safe to use and customers can confidently enter their personal details and credit card information
Offer Multiple Payment Options – Often, people abandon carts because they cannot find their preferred payment method
And that's it!
We hope you liked our article on how to track cart abandonment in Google Analytics. You may also want to take a look at our post on how to enable Google Analytics demographic and interest reports.
For more tutorials and tips on analytics for WordPress, follow us on Facebook and Twitter.